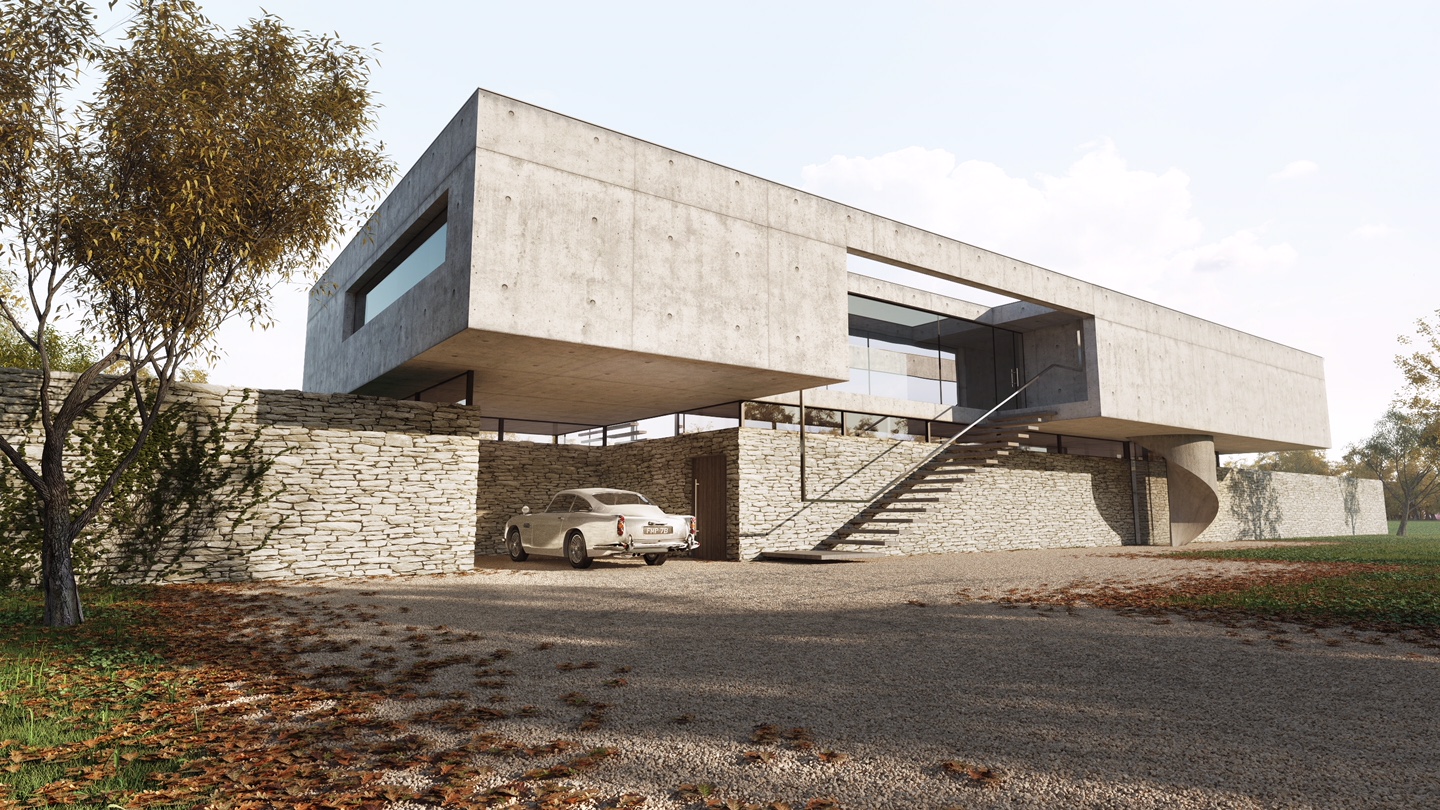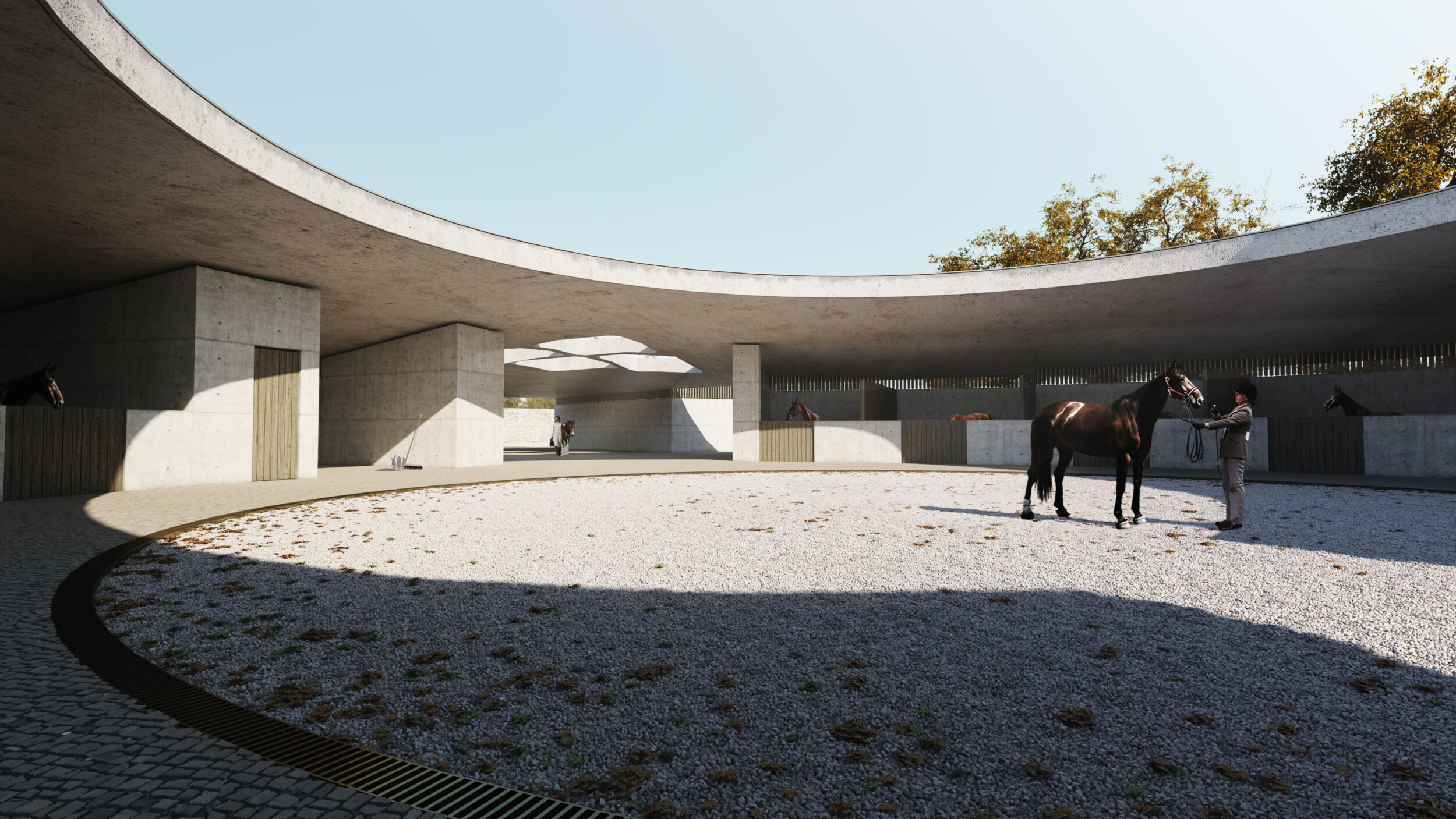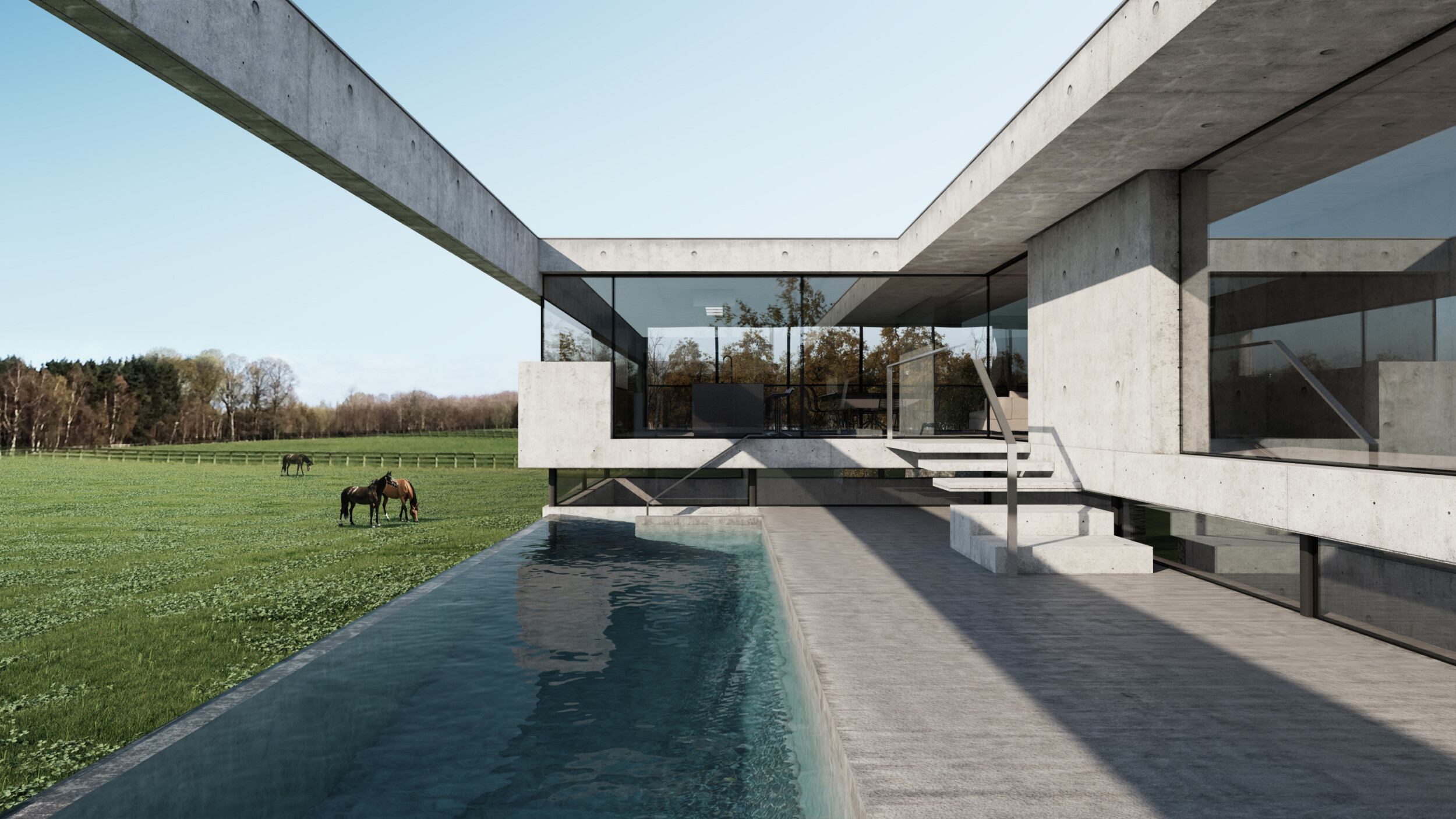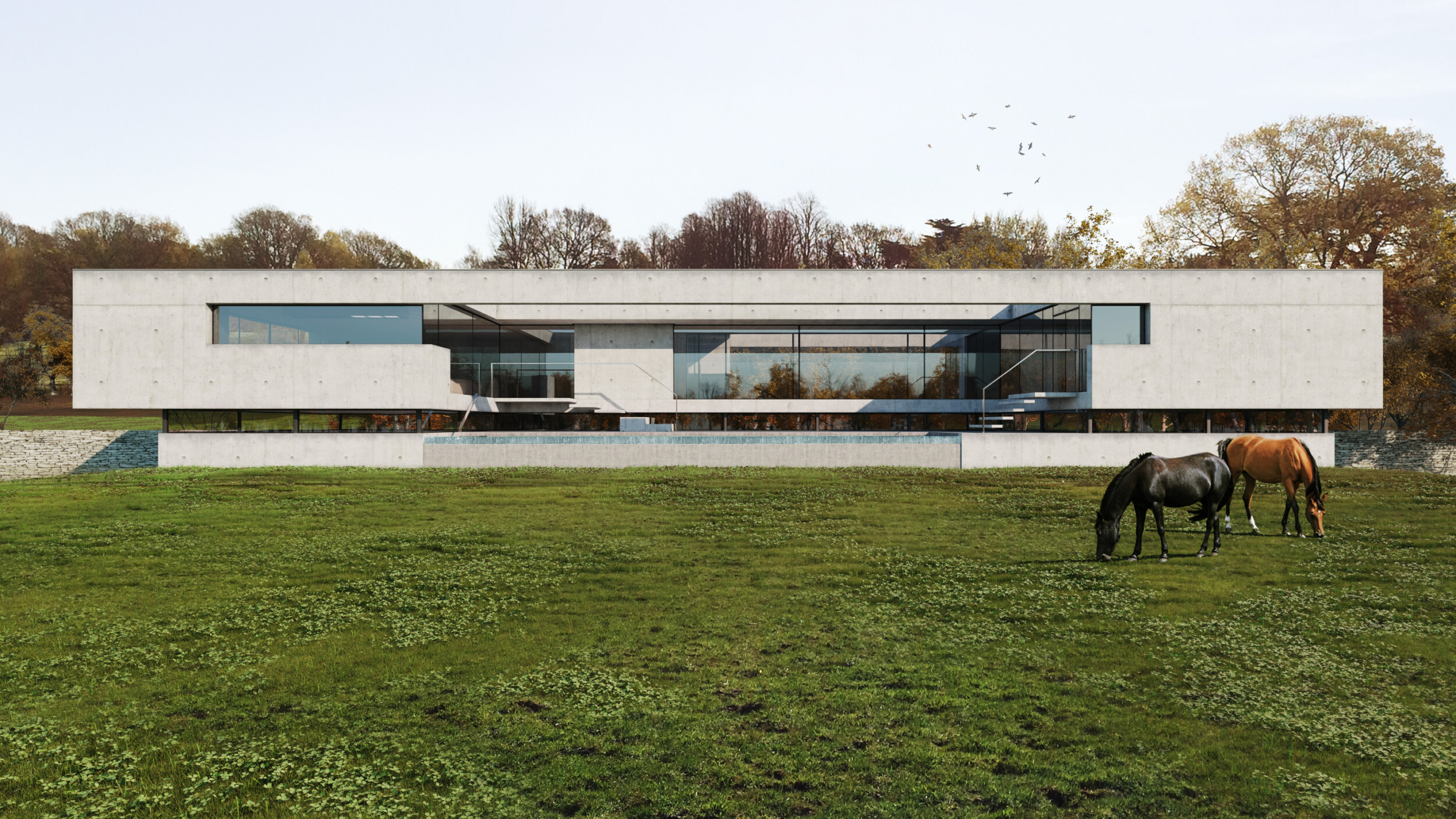 Tunbridge Wells Borough Council has voted unanimously to grant planning permission for Hollaway Studio's proposal for 'Angley Stud' – a dwelling and equestrian facilities which will create a national centre of excellence for the training and husbandry of top-flight dressage horses.
Local Councillor said 'We don't usually grant permission for major developments in the AONB, however this project is quite special'
Angley Stud is a replacement equestrian property within the historic estate of Angley Park and the High Weald Area of Outstanding Natural Beauty, combining an equestrian facility of excellence with exemplary architecture.
The precision, delicacy and poise of dressage horses has been a key design concept, balanced with a bold and contemporary dwelling. The dwelling will be clad in large concrete panels that appear to float delicately above the landscape on a ribbon of glazing, allowing light into the lower ground floor. A spine running through the site ties the buildings together with a continuous wall acting as an anchor and reference point for the occupants.
The purist approach to the design has been inspired by the highly functional demands of the masterplan. Working collaboratively with industry professionals, Hollaway Studio have developed innovative solutions to address practical challenges, such as dealing with equestrian waste through advanced technologies, to provide energy throughout the facility. The waste product from the equestrian bedding will be used to power a district heating system to maximise the sustainability credentials of the proposal.
Hollaway Studio's intellectual response to this unique brief has integrated experimental technology, tested materiality and texture, and has enabled the practice to push the boundaries of architecture through a willingness to challenge traditional preconceptions usually associated with equestrian facilities.
Now with planning consent, we look forward to moving the project forward into construction in the Autumn.
https://www.architectsjournal.co.uk/news/guy-hollaway-wins-planning-for-dressage-horse-stud-in-kent/10034110.article