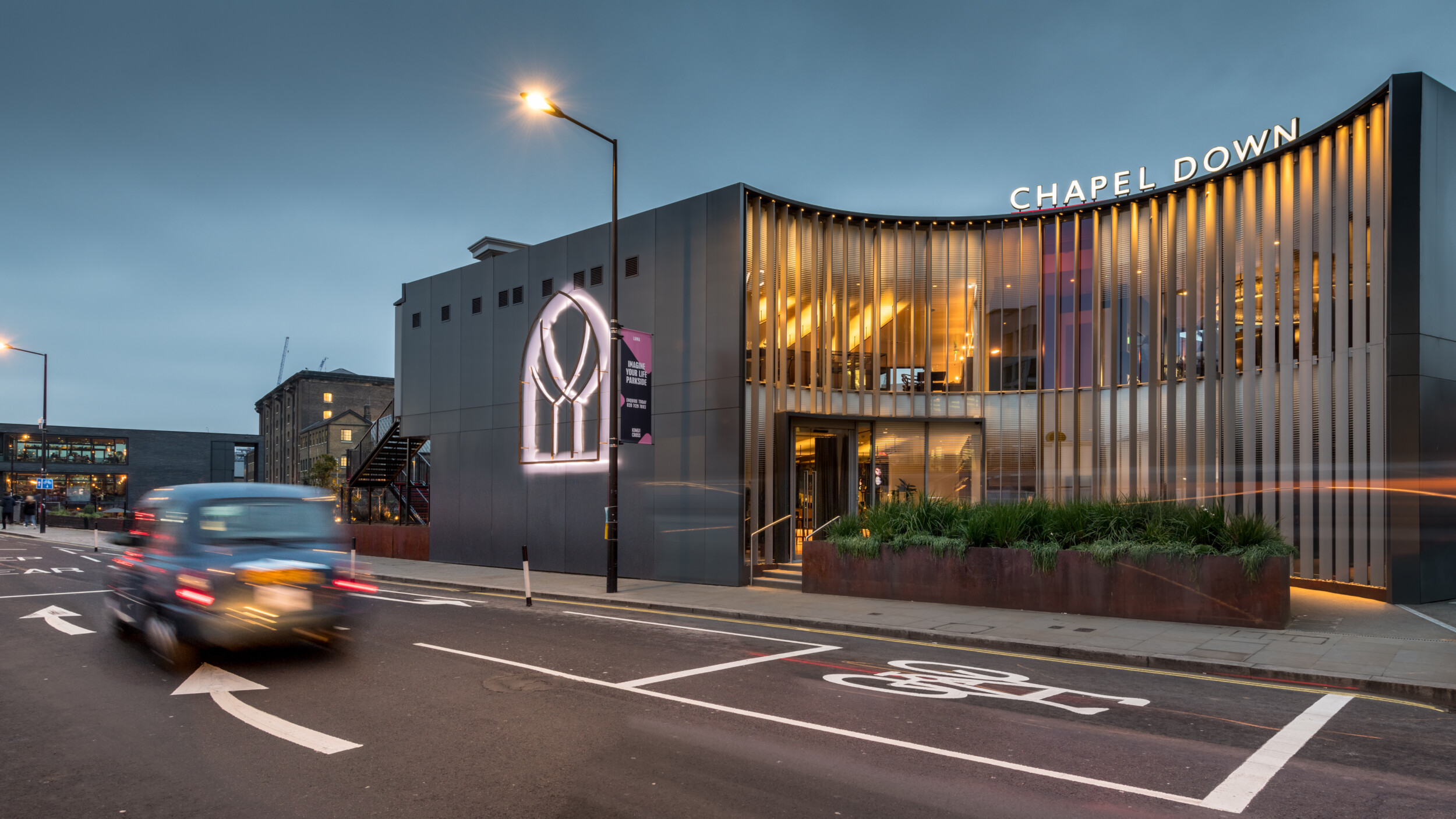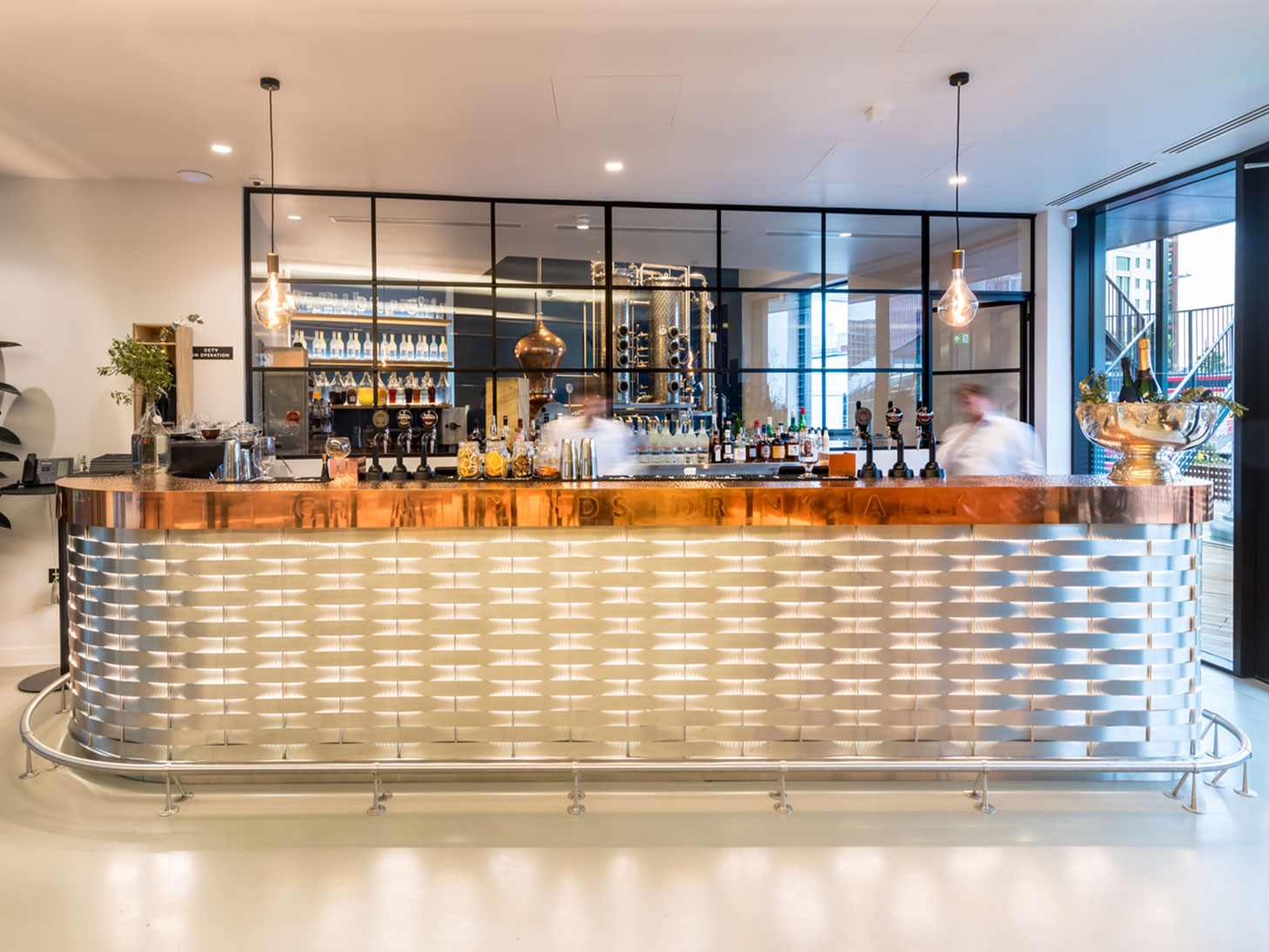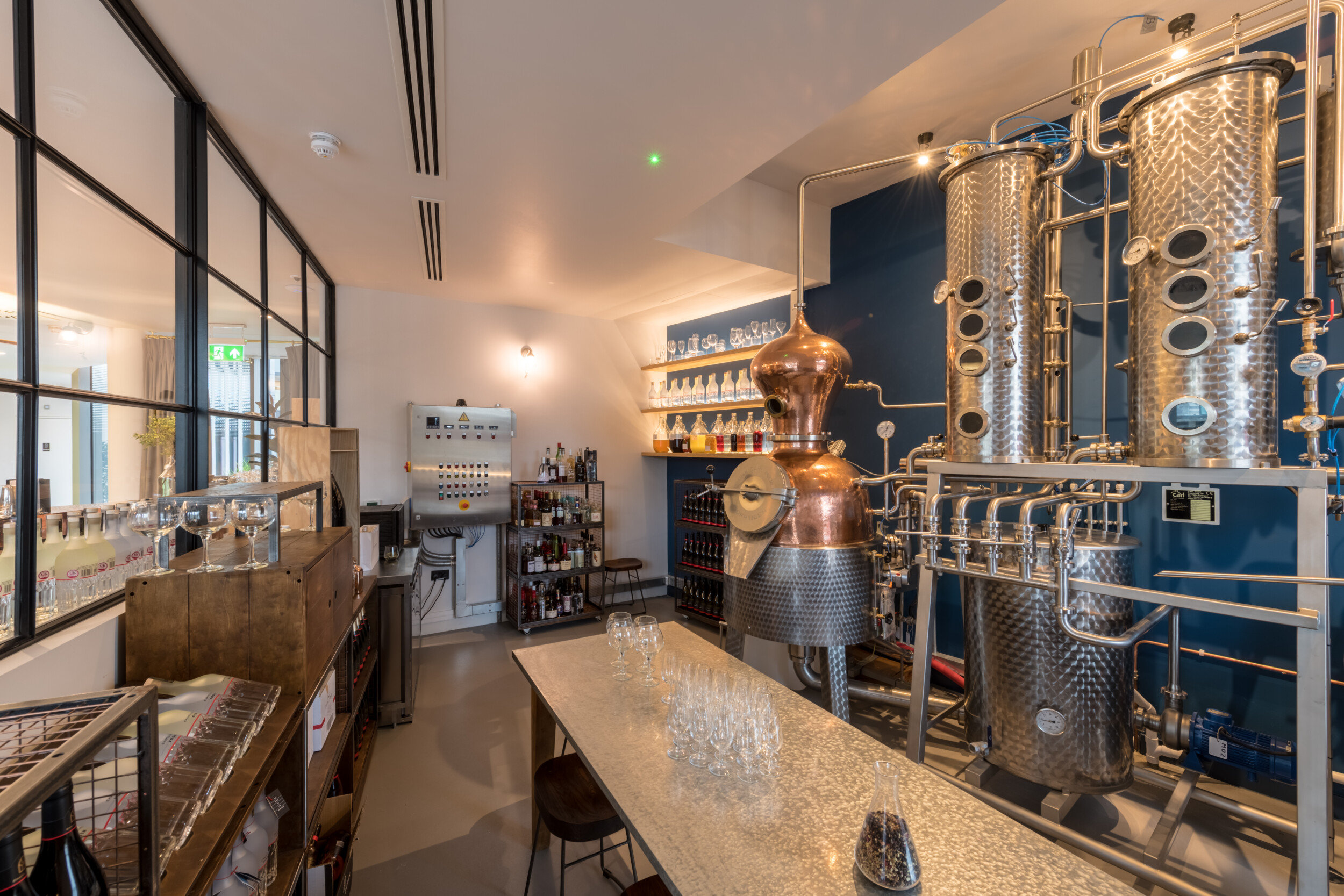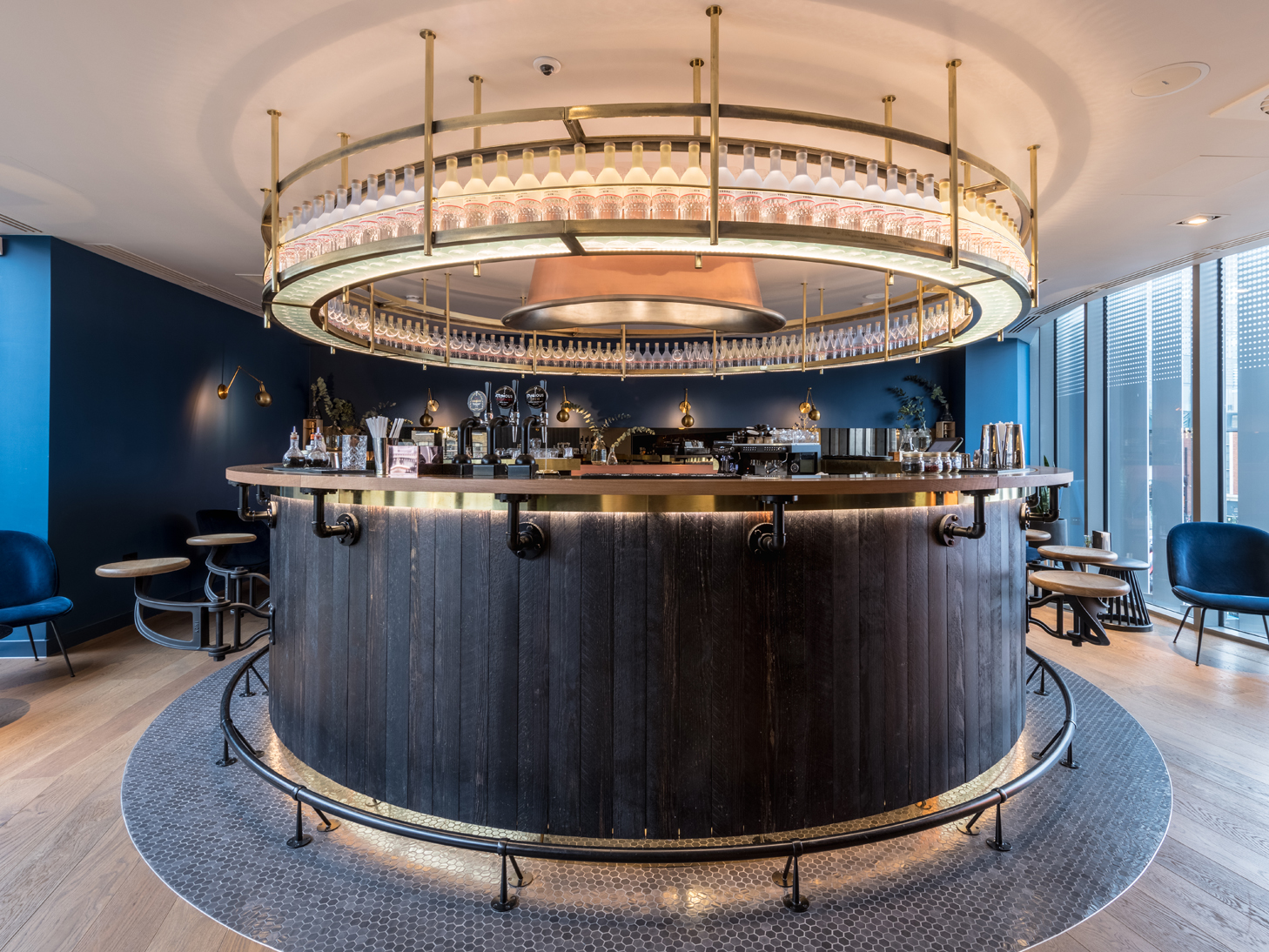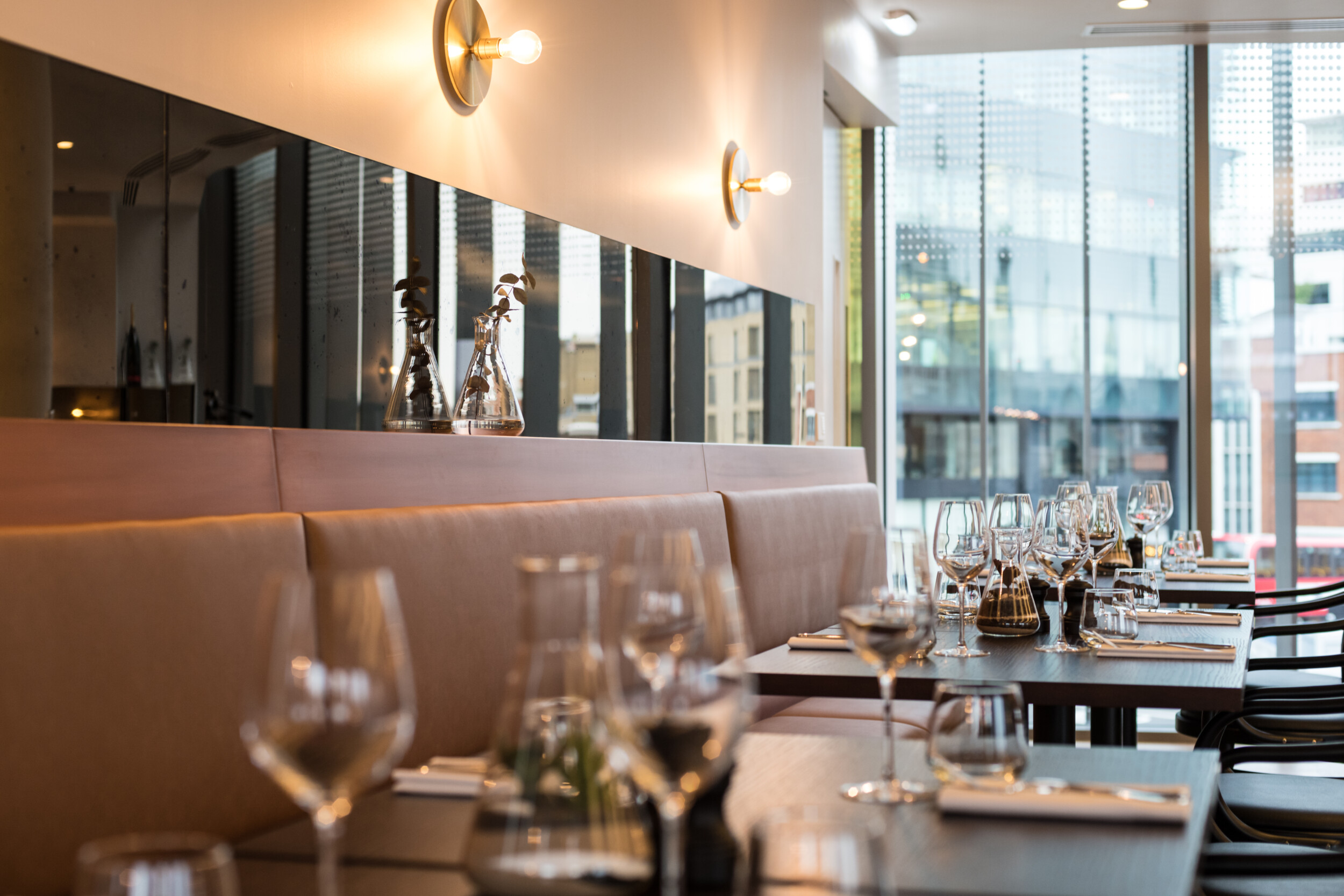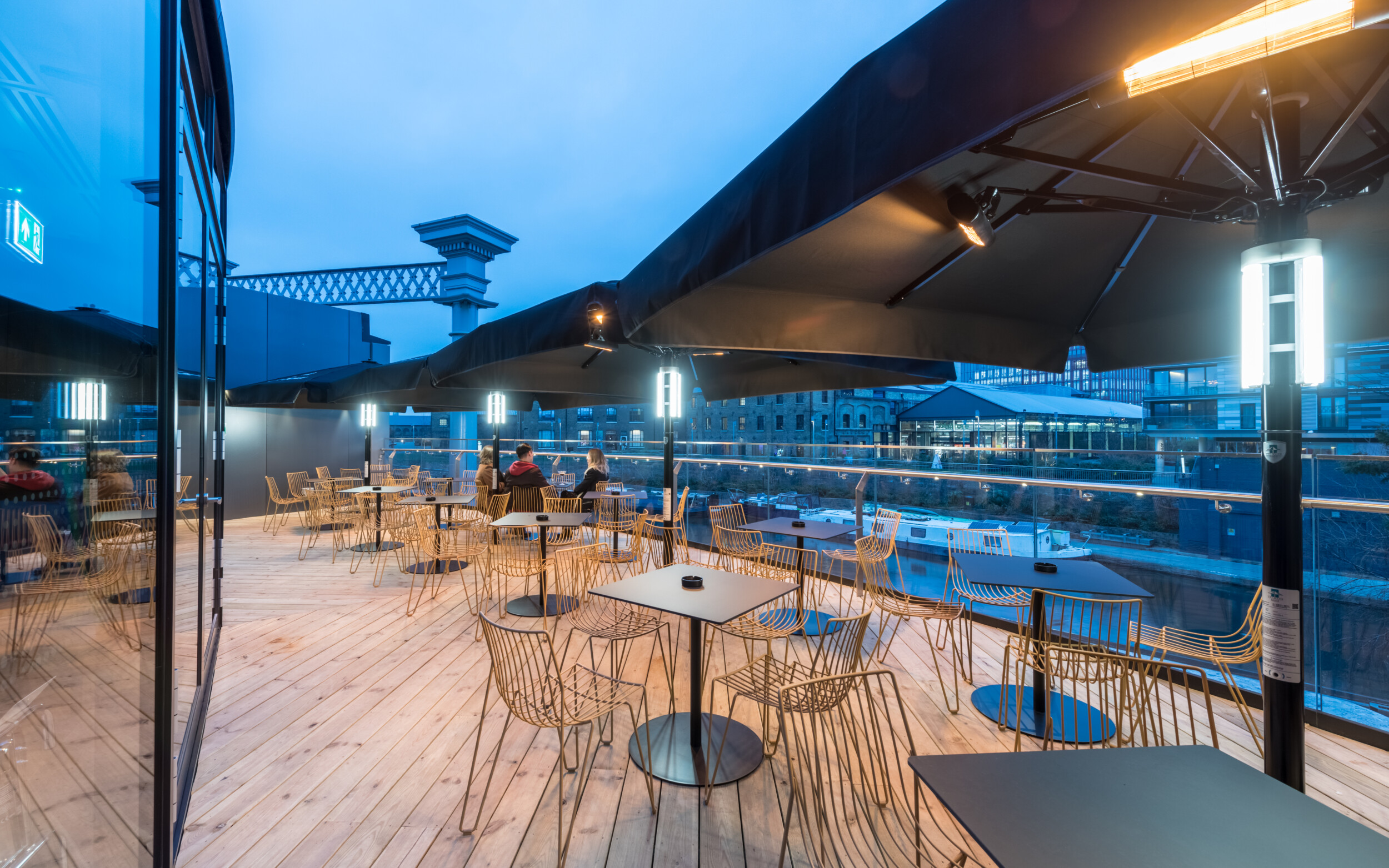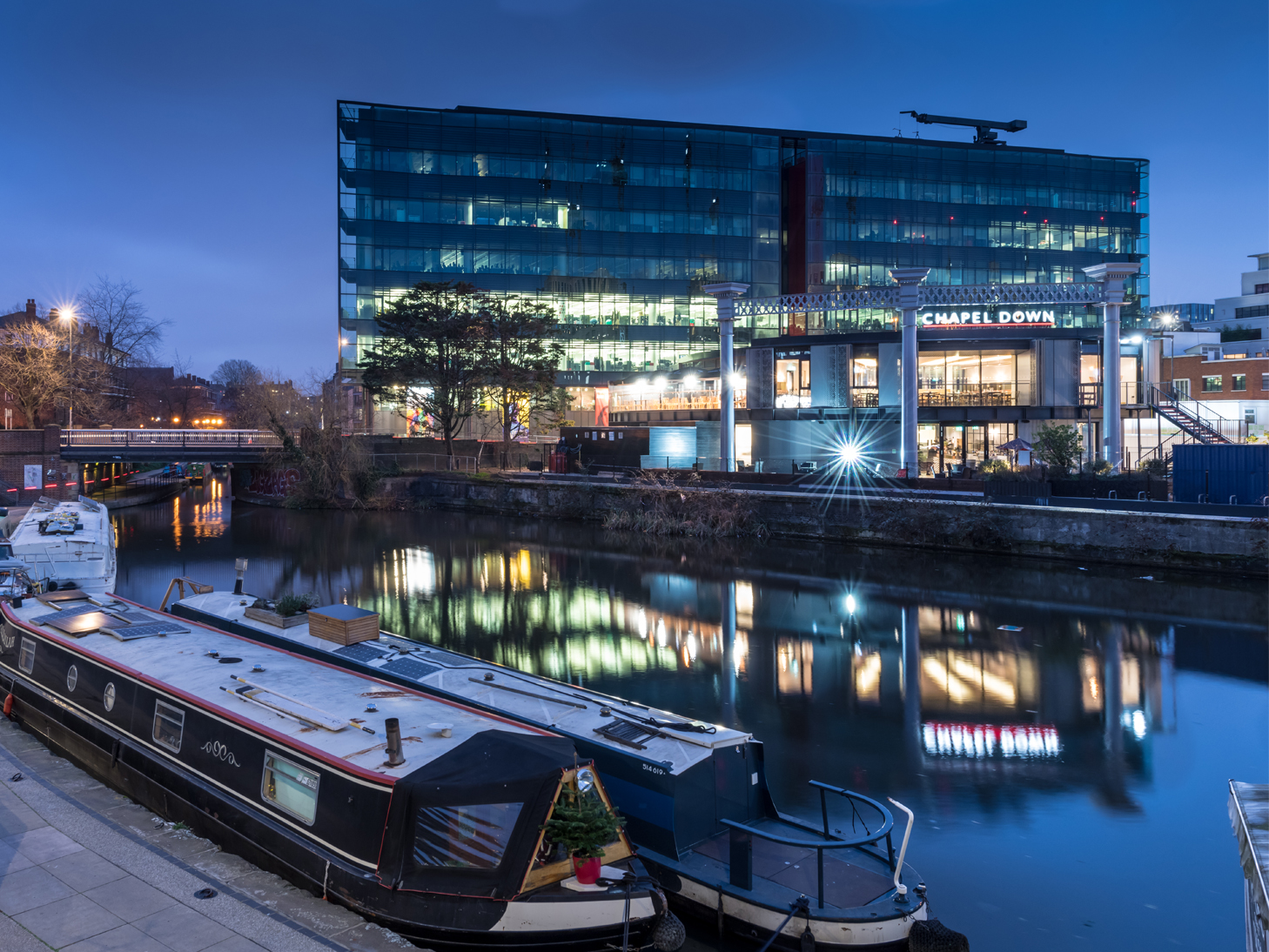 Hollaway Studio are delighted to announce the recent opening of 'Gin Works' – a new experiential bar, restaurant and micro-distillery for Britain's leading winemakers Chapel Down.
Situated in a spectacular setting in King's Cross, on the edge of Regent's Canal and near the bustling restaurant scene of Granary Square and Central St Martins, our interior design team have transformed an existing building into an iconic and exciting waterside venue that will showcase Chapel Down's distinctive Bacchus Gin and celebrates the very best in English food and drink.
The 'Gin Works' is Chapel Down's latest experiential venture and our design is centred around 3 key component parts:
A ground floor bar with ginnery where customers can book an interactive experience and learn how to make gin.
The bar exhibits a library of dried botanicals stored in laboratory flasks, creating a cocktail of floral, herbal and grassy aromas. The botanicals are used during gin production in varying quantities and combinations to create unique signature flavours. A material palette of stainless steel and hammered copper has been inspired by our German gin still 'Helga' and contrasts with dark blue walls, bronzed antique mirrors and tactile wooden floors.
An impressive circular cocktail bar which sits central to its space at first floor and serves a terrace overlooking the canal.
The joinery above the cocktail bar uses Chapel Down's gin bottles to create an illuminated halo surrounding a copper bath – a nod towards the speckled history of the process of distilling gin. The cocktail bar features handcrafted wrought iron wing stools and ergonomic lounge chairs in velvet and leather with wall mounted lights to create an intimate setting.
A high-quality restaurant attached to the first-floor bar which commands views over the canal.
Industrial design elements such as raw filament light bulbs and bespoke copper pipe lighting alongside warm tones of tangible wood and soft leather reflect Chapel Down's process of forging all their products starting with the Earth.
With St. Pancras International just minutes away, the new Chapel Down Gin Works will be just 38 minutes from the stunning new Curious Brewery in Ashford and a further 20 minutes from the beautiful Chapel Down Wine Sanctuary in Tenterden, also design by Hollaway Studio. All three sites are linked through experience – people who visit the 'Gin Works' are provided with the opportunity to taste and learn about Chapel Down's world-class range of sparkling and still wines, together with the award-winning range of Curious beers & cider.