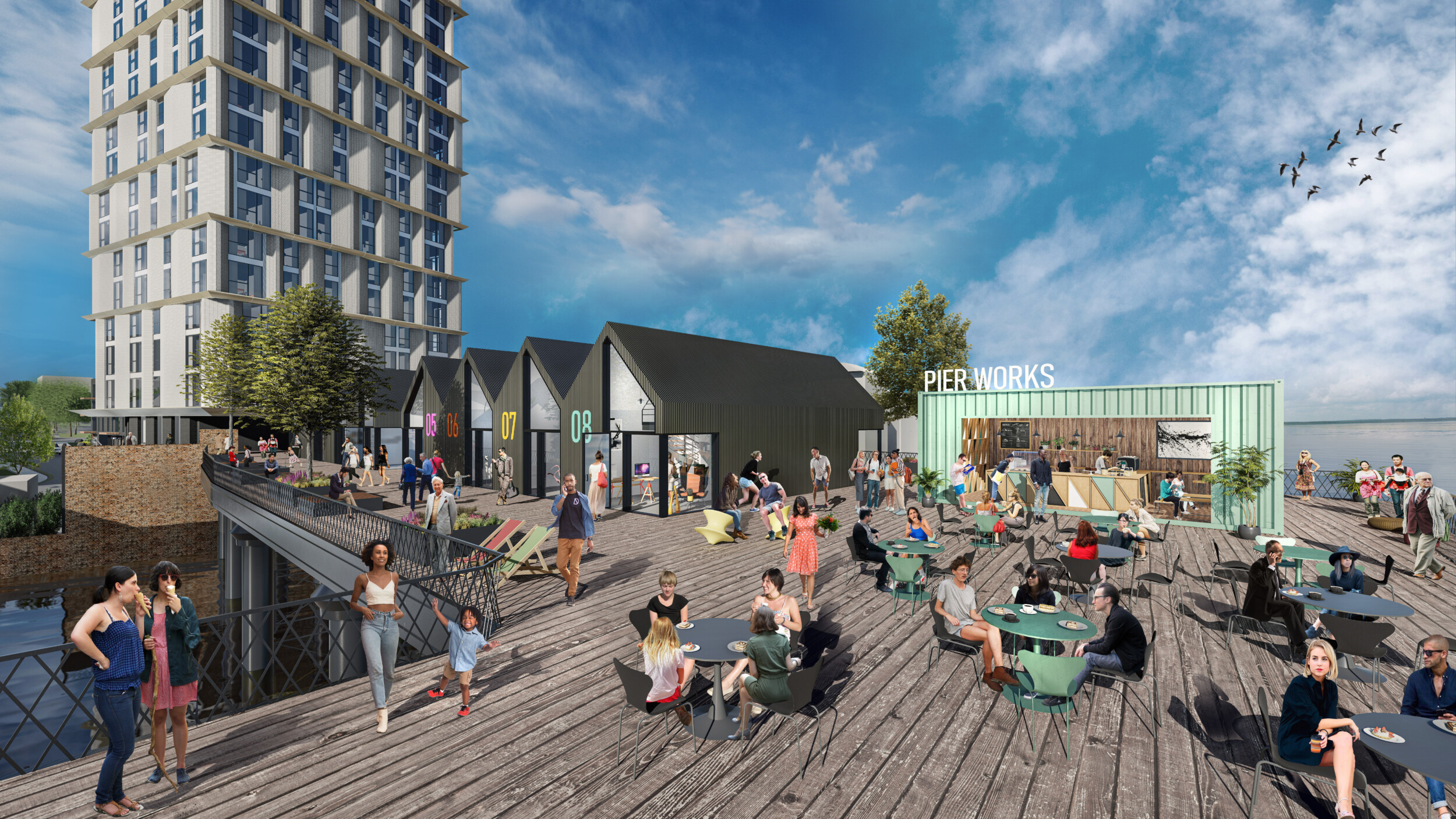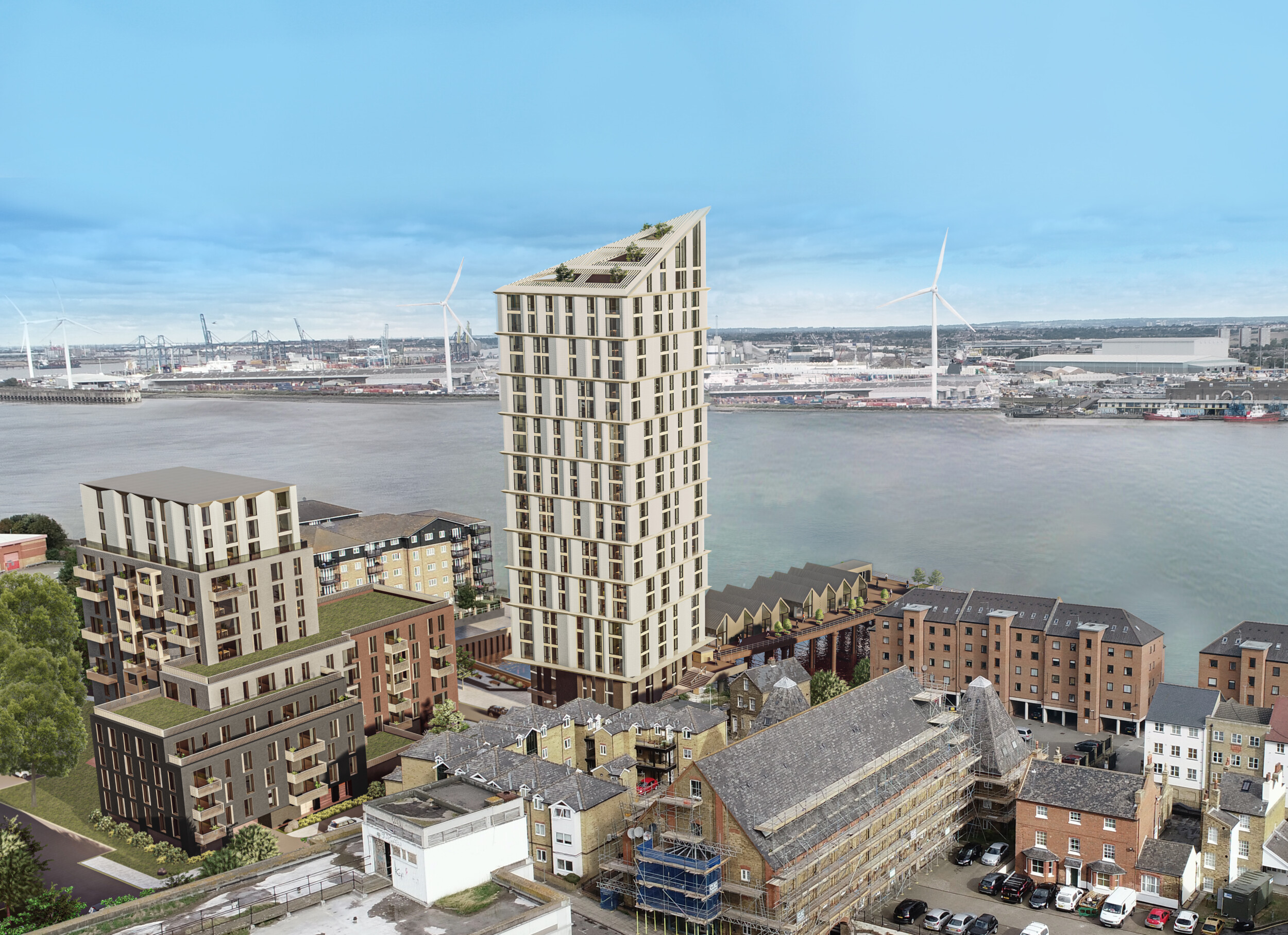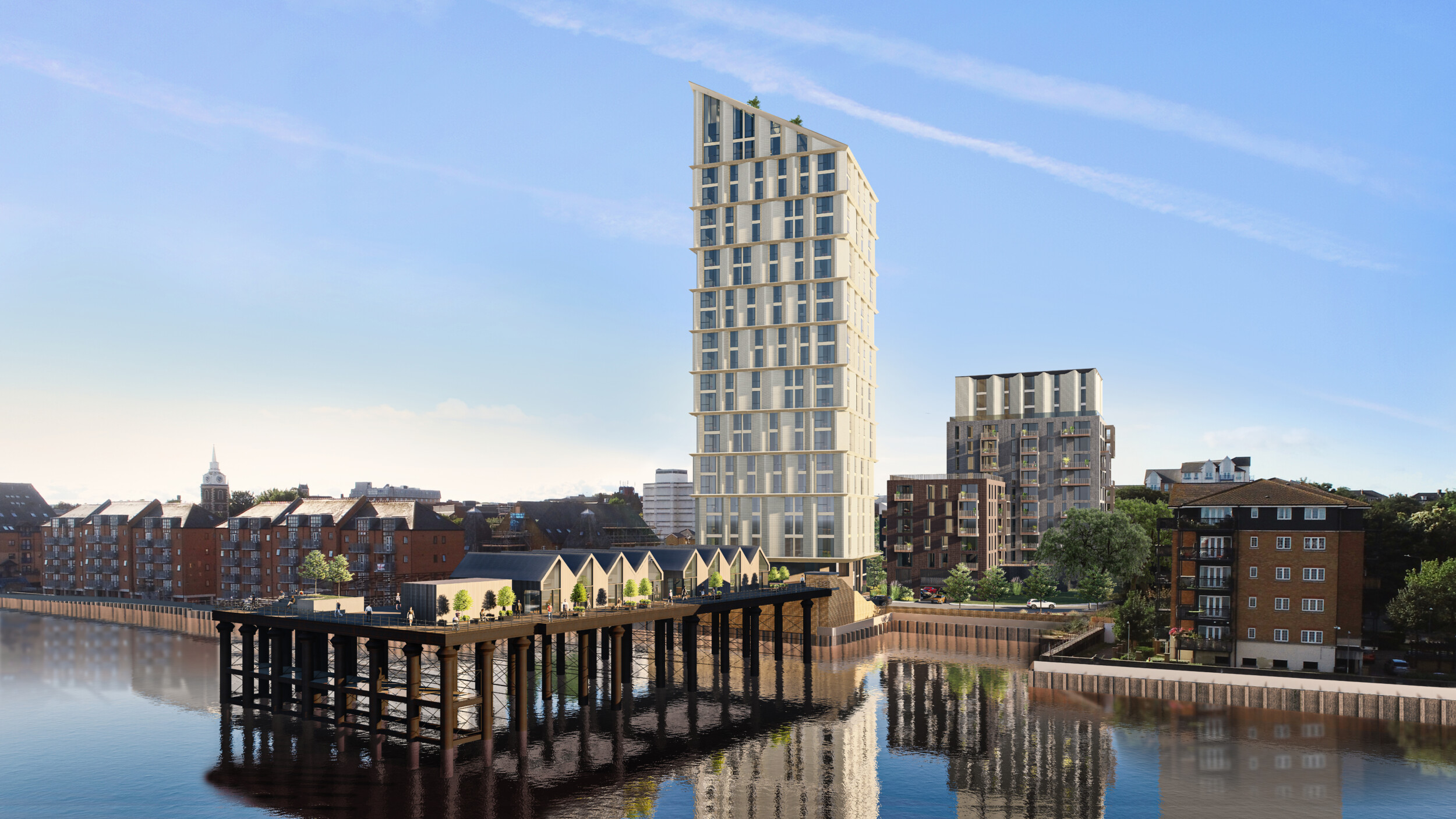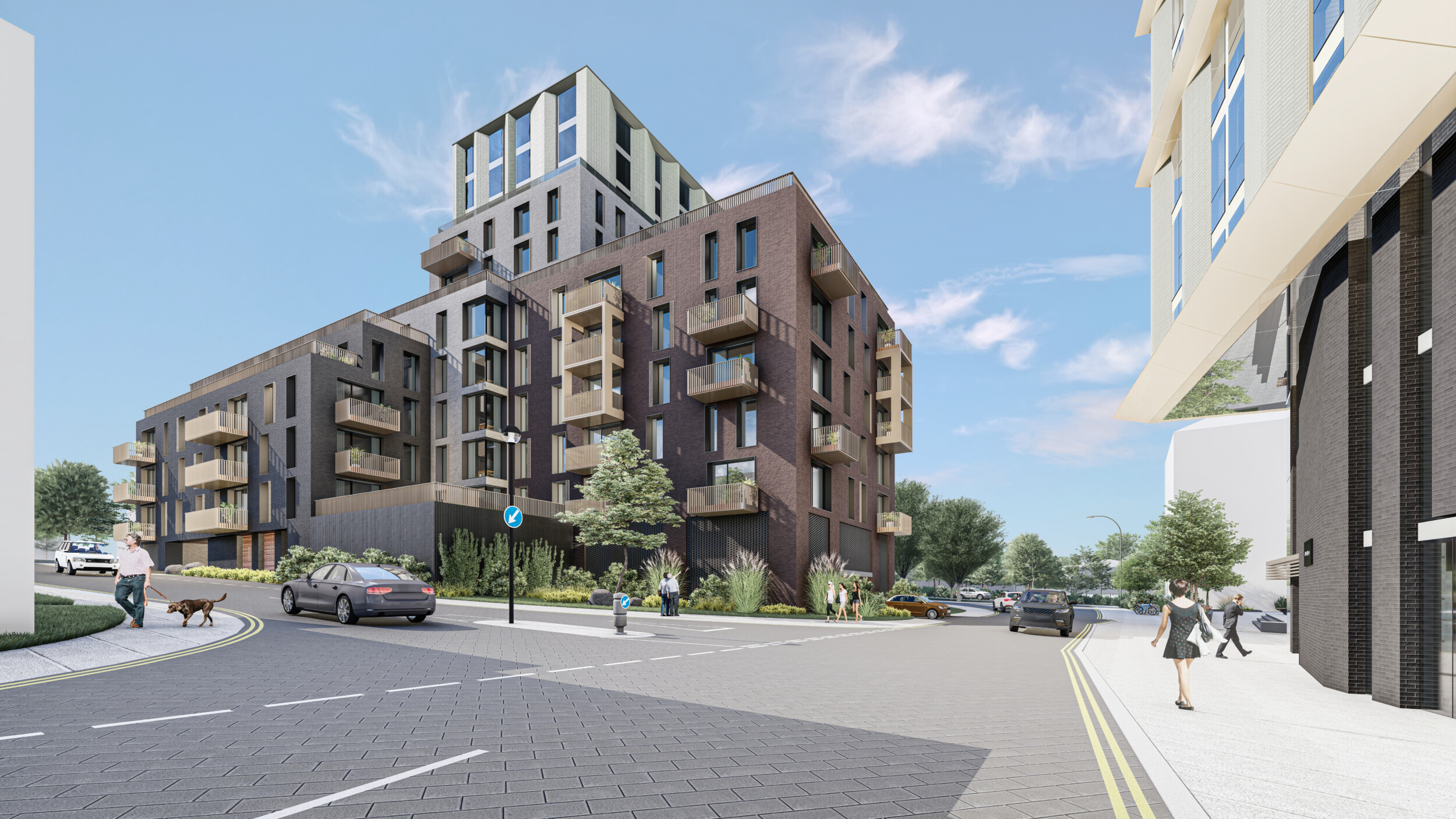 Last night (Wednesday, 22 July) Gravesham Borough Council granted planning permission for the restoration and development of the historic pier; Clifton Slipways.
The pier, built in the late 19th century, was originally a part of the passenger and freight rail services and then in 1968 when this ended it was taken over for boat building, builders' merchants and eventually storage. Today it sits underused and derelict, an inaccessible site set apart from the community.
Just a 10-minute walk from Gravesend Train Station, with its 24-minute route to London St Pancras, this project, linked by the riverside walk, hopes to reconnect the Town with the River Thames through place-making, re-opening to the public and providing public realm on the Thames, something that has not happened since the closure to passenger traffic over 67 years ago.
227 new 1 and 2-bed homes, spread across two sites, will inhabit the proposal including a new landmark way-finding building along Gravesend riverside. The 23-storey tower, which houses 121 apartments, will create a recognisable skyline, forming a sense of arrival along the Thames and Gravesend. The apartments within are planned as to maximise their opportunity for exposure to natural daylight throughout the day and where possible to have access to views of the River Thames.
Stuart Road (the southern site) will not only benefit from the communal gardens and public space to the waterfront but also private balconies, encouraging a close connection to the River Thames.
The historic pier will see a complete restoration and a new lease of life taking advantage of its location and views out across the River Thames. 16 small business units are proposed on the pier, aimed at the creative industry these units encourage people to work, create and even sell their creations from the pier, providing much needed jobs and supporting the local community and economy. These proposals on the pier are intended to create an income, funding the future maintenance and repairs of the pier itself, facilitating the restoration of an undesignated heritage asset and securing its future.
As well as the retail unit located at the foot of the tower, visitors and residents alike are encouraged through landscaped paths to the Café at the end of the pier offering a new destination from which the space and Thames can be enjoyed. Public seating and planting create informal gathering spaces and routes have been integrated within the wider landscape strategy as to maximise the impact on the public realm, whilst consolidating the flood defences in the area.
Video and sketch footage with Guy elaborating on the project: