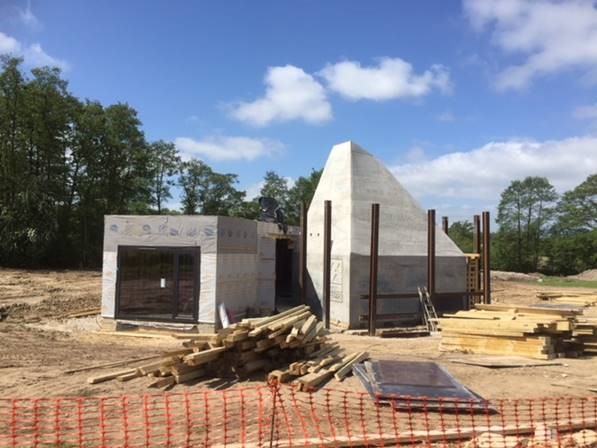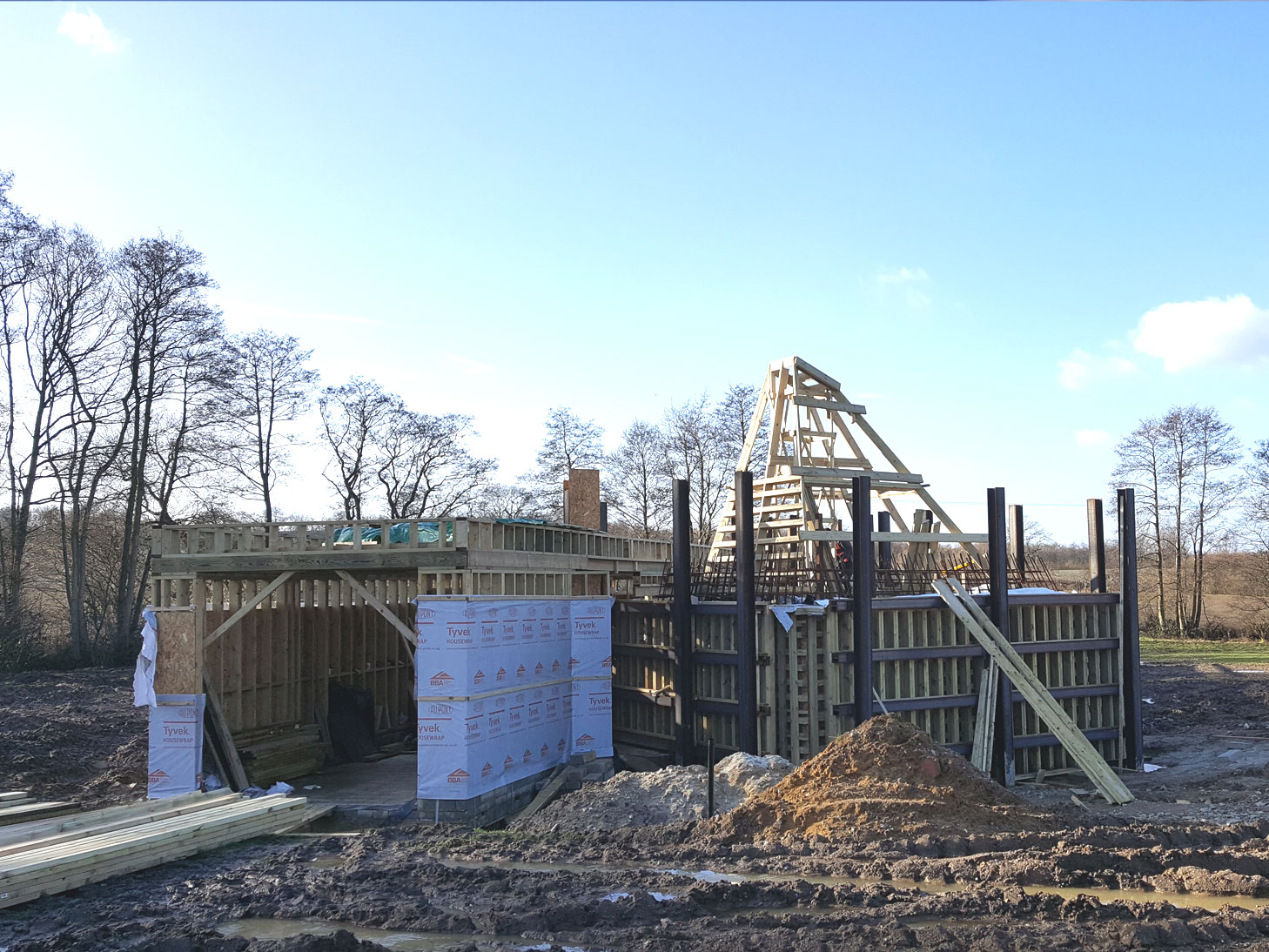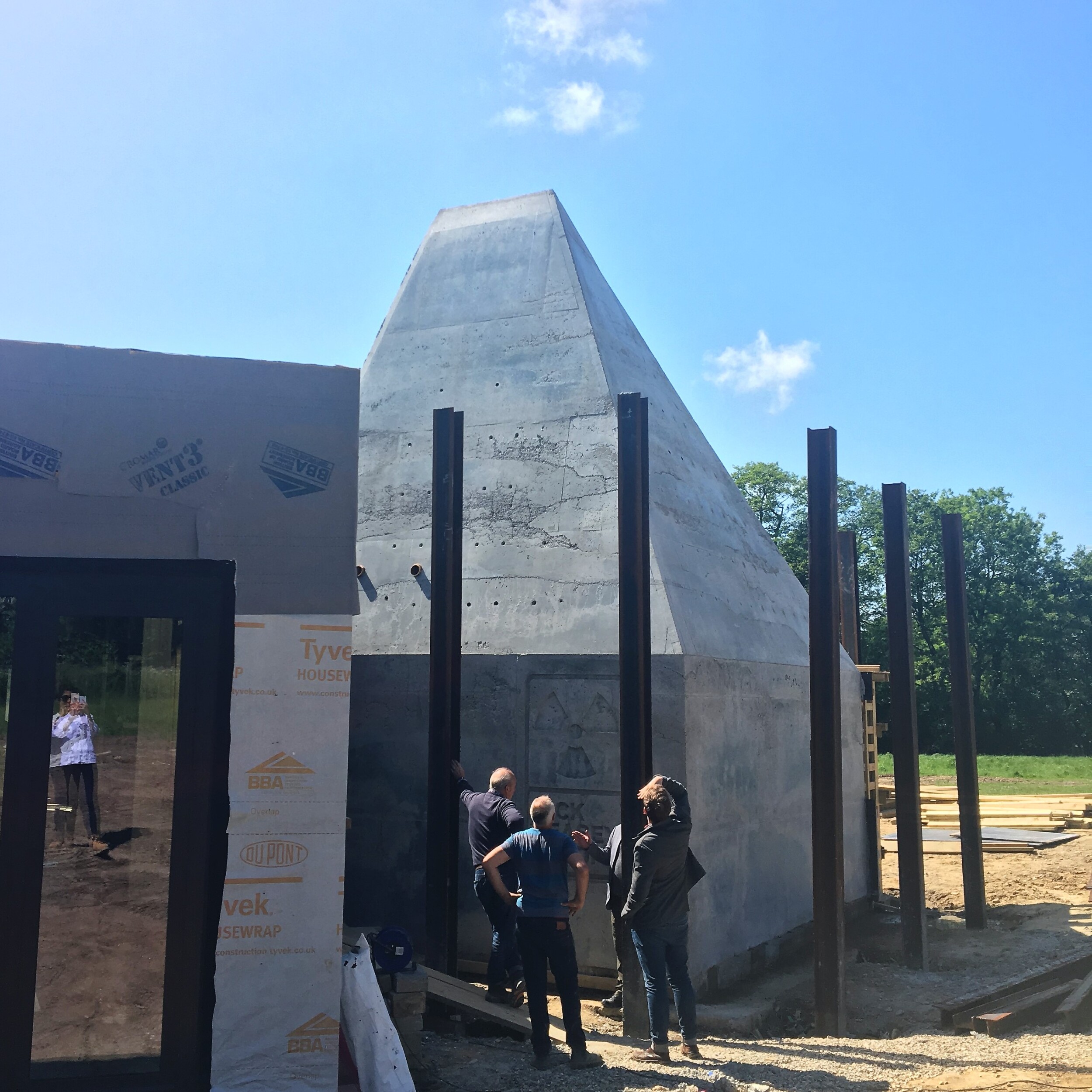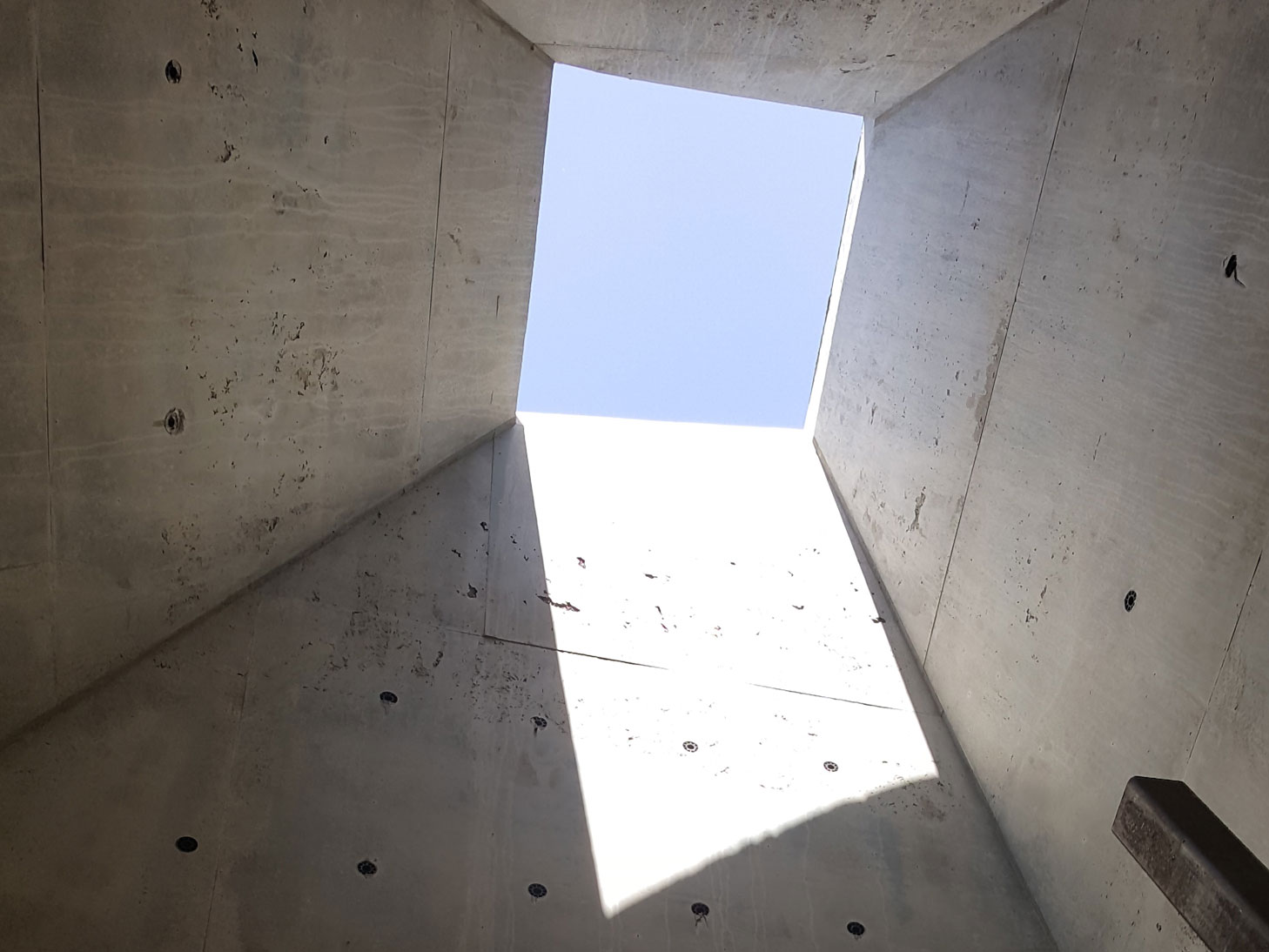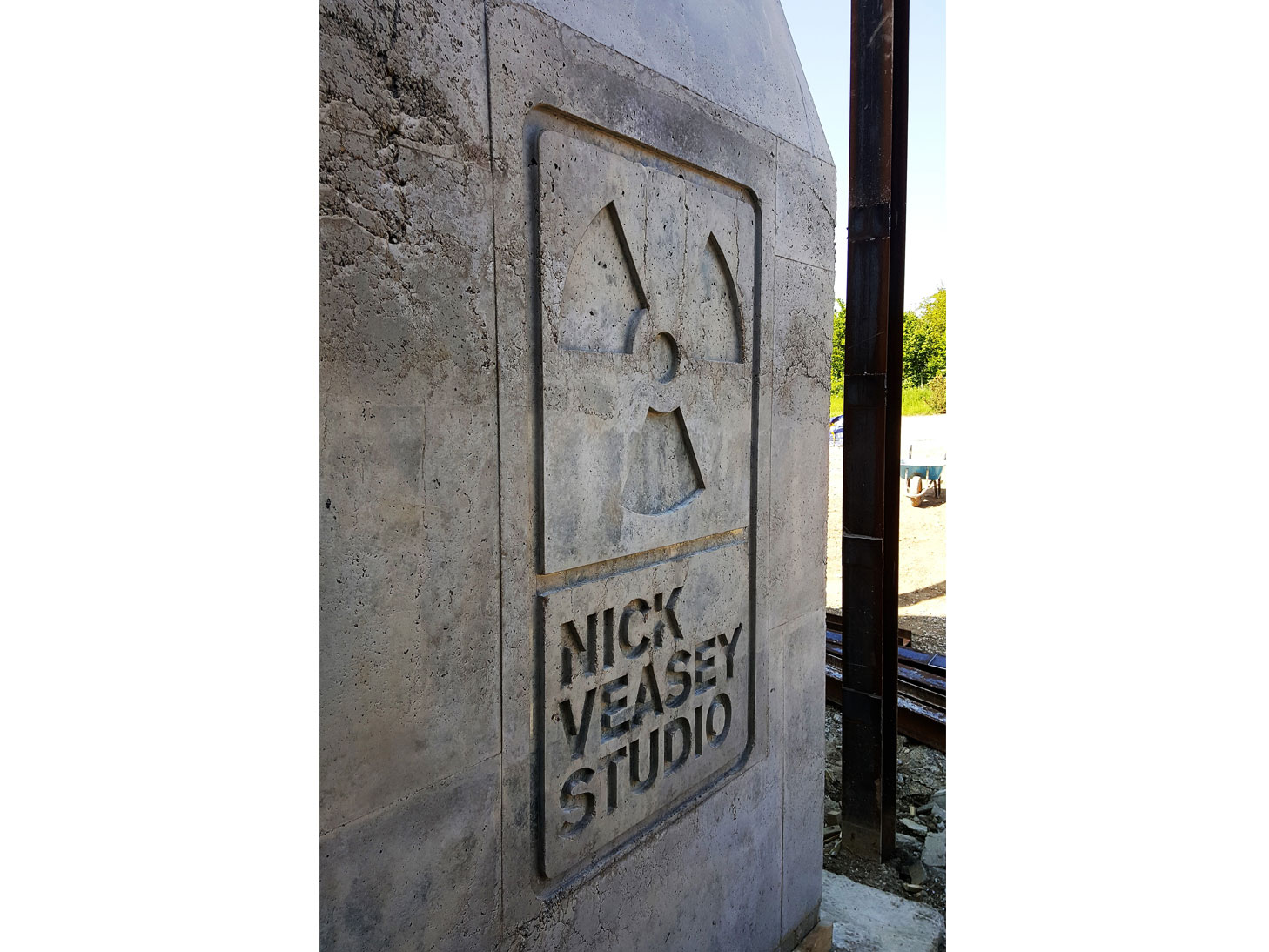 We are delighted to share with you the new construction images of the formation of the tapered concrete chamber, at what is to be an inquisitive new Artist Studio for internationally acclaimed X-ray Artist Nick Veasey.
Eleven steel columns, and layers of formwork and shuttering, have been constructed as the temporary foundations to create the structure of the chamber. Cast in-situ the chamber was arduously poured in two full days by eight lorry-loads of concrete, ensuring 600mm thick concrete walls to absorb the radiation from the Artist's process. Pocket holes were created in the shuttering to allow the vibrator to reach the very bottom of the chamber walls to create as smooth an external finish as possible. The Artist's logo and name have also been cast into the chamber.
Sitting in an open field and sheltered by trees on a green site the ambition of this project has always been to create a beautiful sculptural form and noteworthy piece of architecture, which is both functional and akin to the quality of the Artist's work, and alluring within its landscape.
The project is due for completion in August 2018 and will act as the Artist's Studio and a place for organised visits.