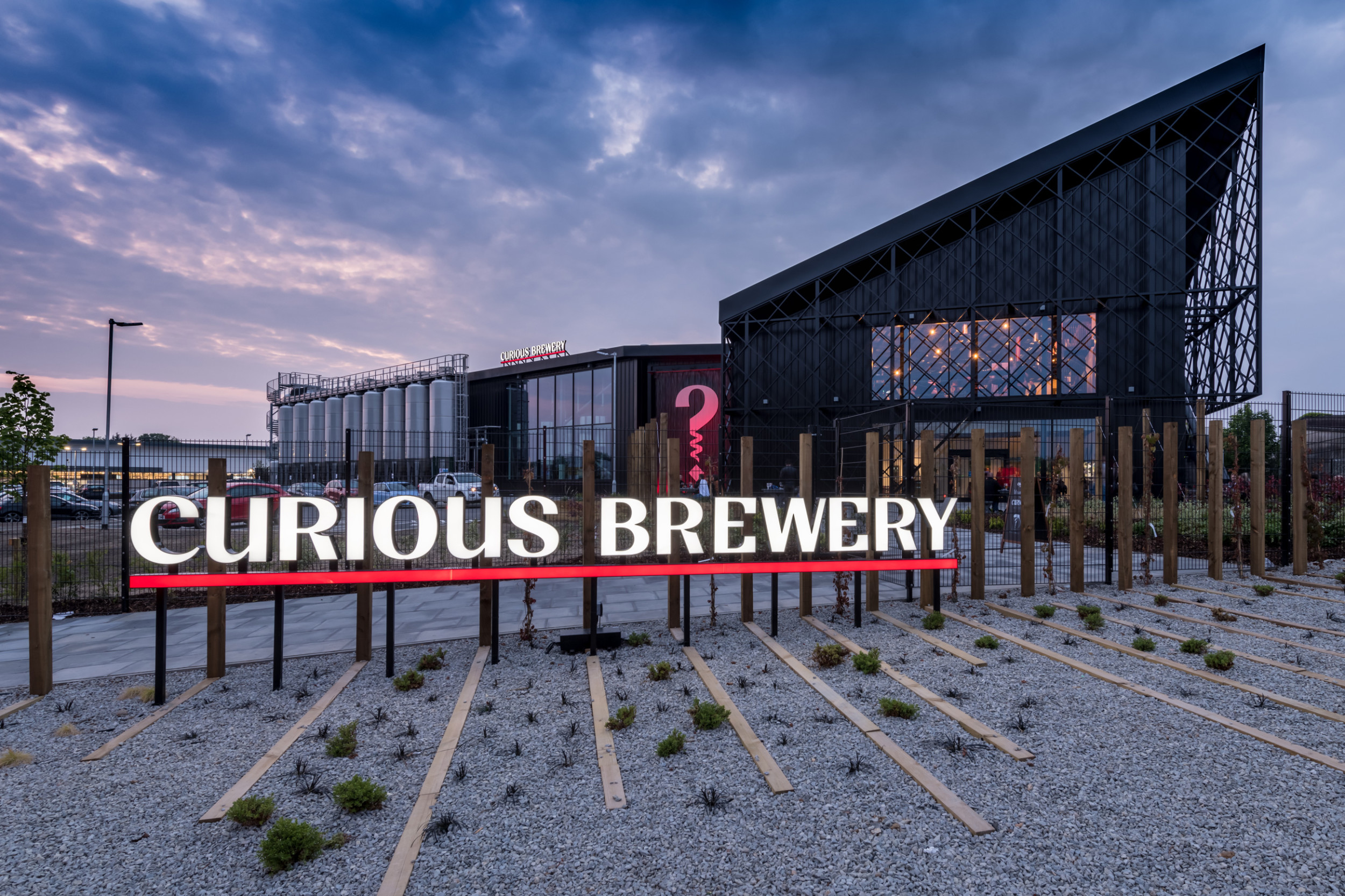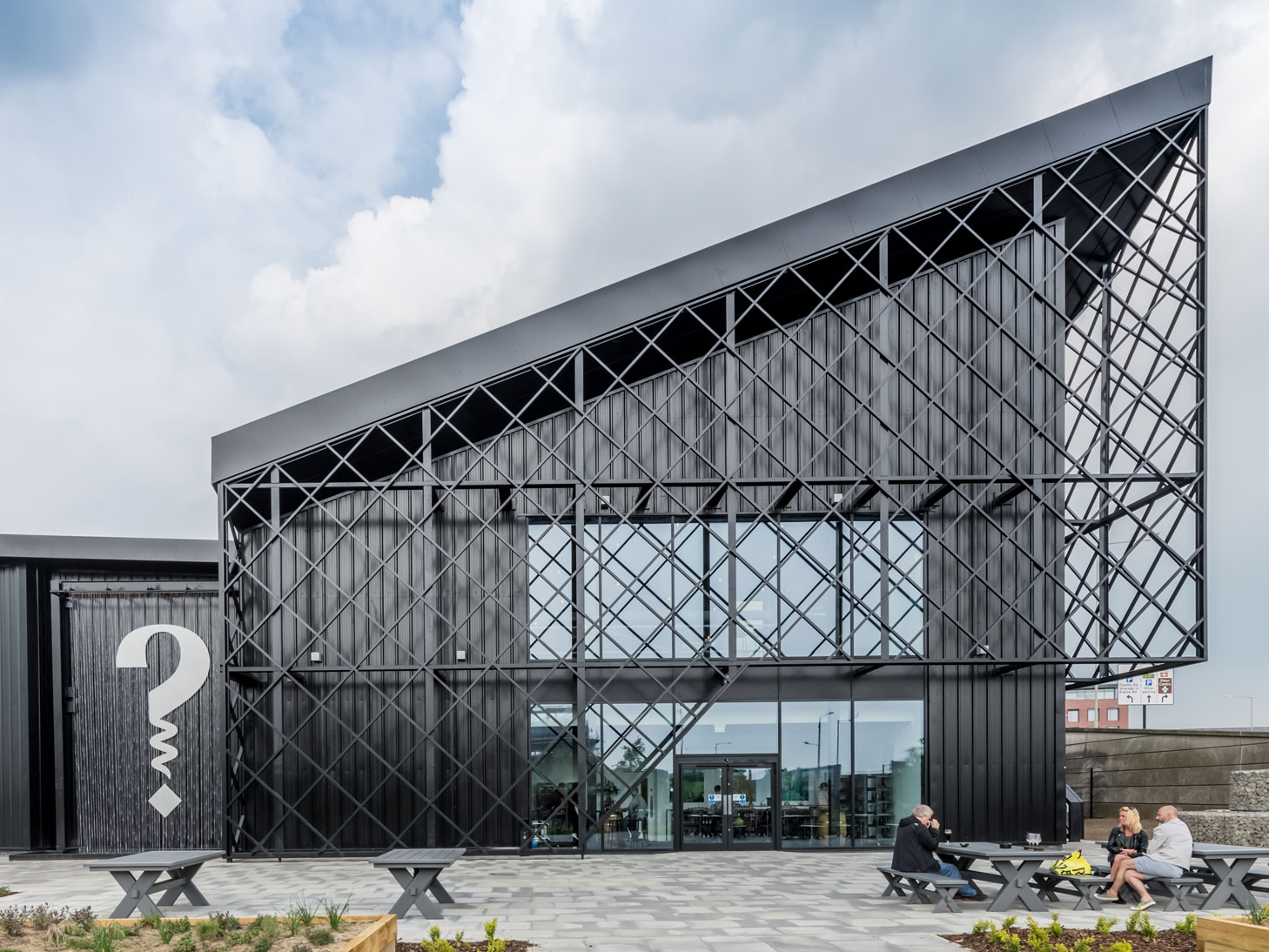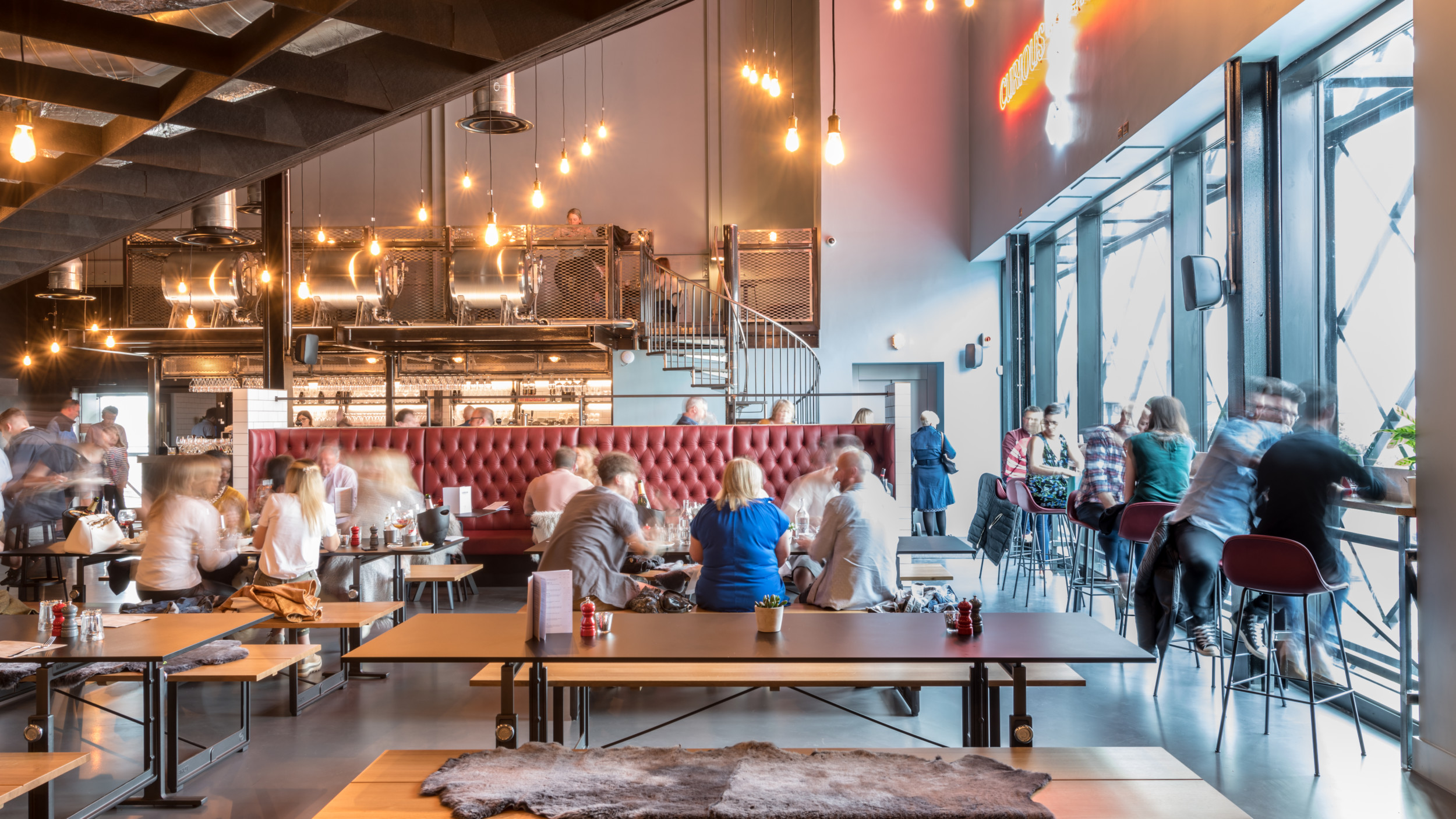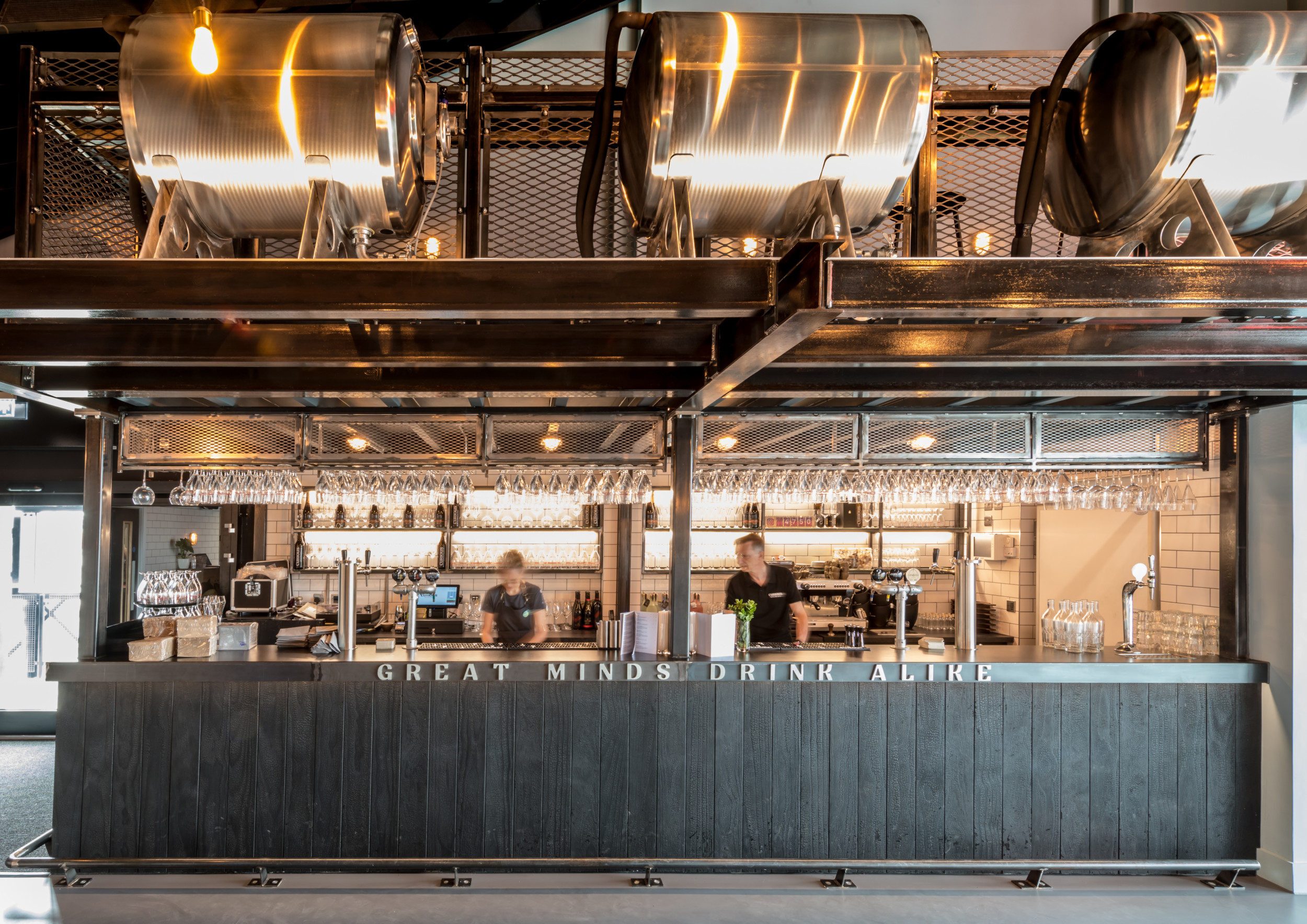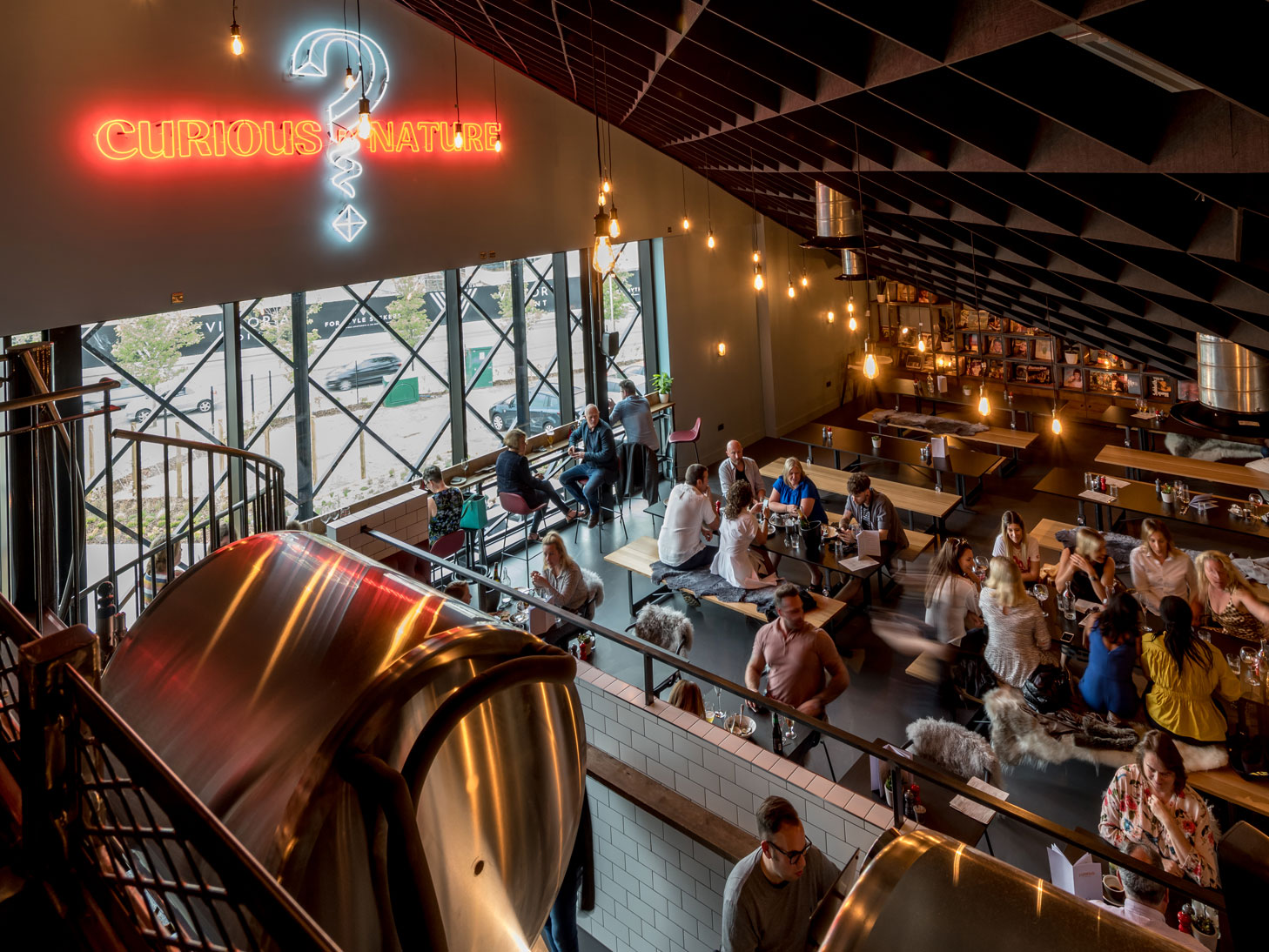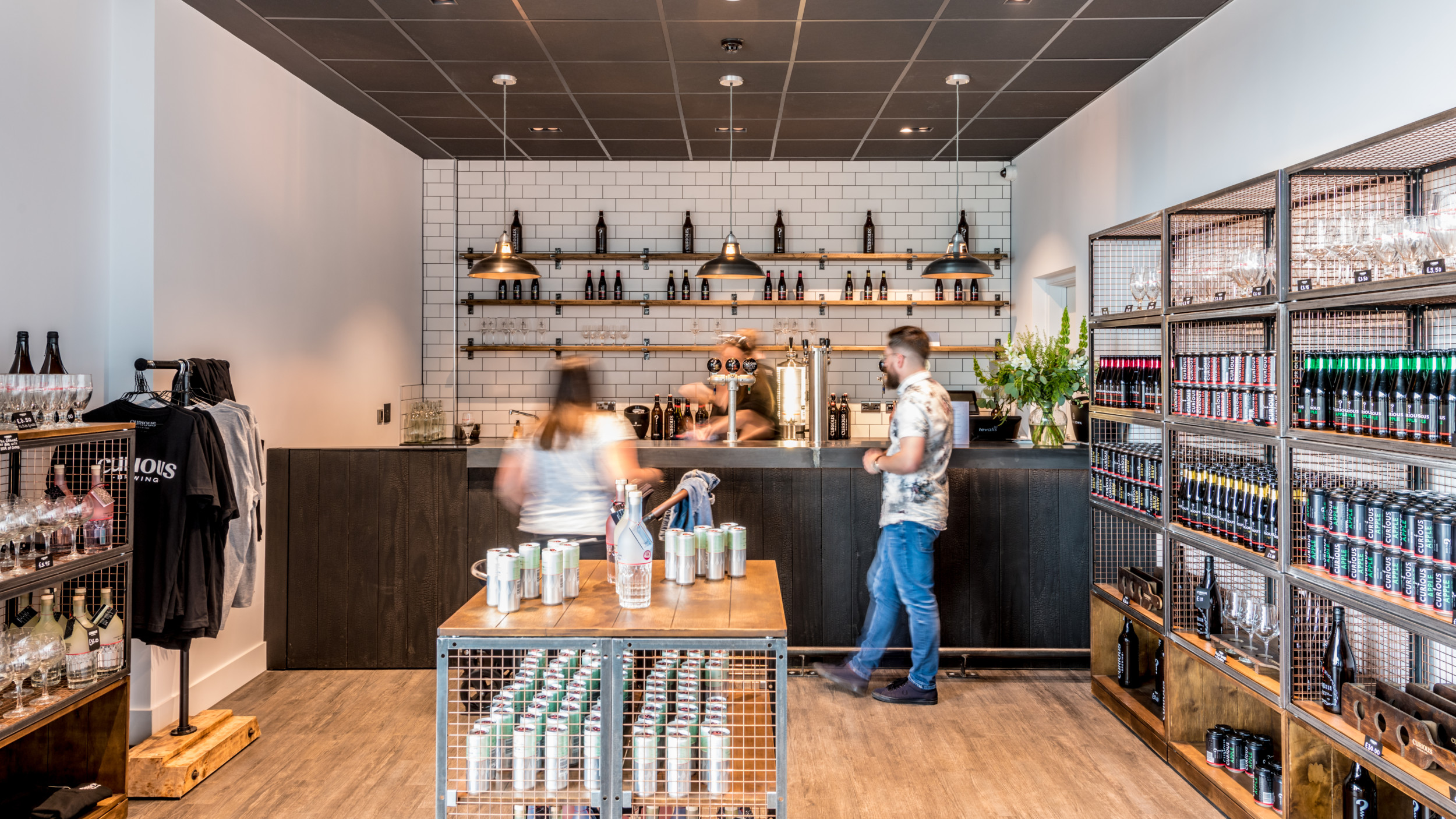 Curious Brewery is a new state of the art brewery for UK winemakers Chapel Down. Described as a 'modern cathedral of brewing' the project will transform the brand's production operations, quadrupling its output, as well as creating a new visitor attraction in the Kent region, with guided tours, tastings, a shop, restaurant and bar.
Our supershed accommodates the complex functional requirements of a brewery whilst showcasing production techniques and craftsmanship to offer visitors a fully immersive brand experience. A 4,000 sq ft first floor restaurant and bar features long tables, high ceilings and a simple menu designed to complement the beer itself, which is piped directly from on-site tanks. Diners can look through the restaurant windows into the theatre of the brewhouse below.
A bar and shop at the front of the brewery lead to a landscaped garden where visitors can enjoy a pint outdoors before stocking up on beer to take home. Inspired by the Kent coastline at Dungeness, the garden will feature the raw hop and barley ingredients used in Curious Beer.
This is the third project that Hollaway Studio has designed for Chapel Down following the Wine Sanctuary in Tenterden in 2017 and the Gin Works which opened at the end of 2018 at Kings Cross in London.