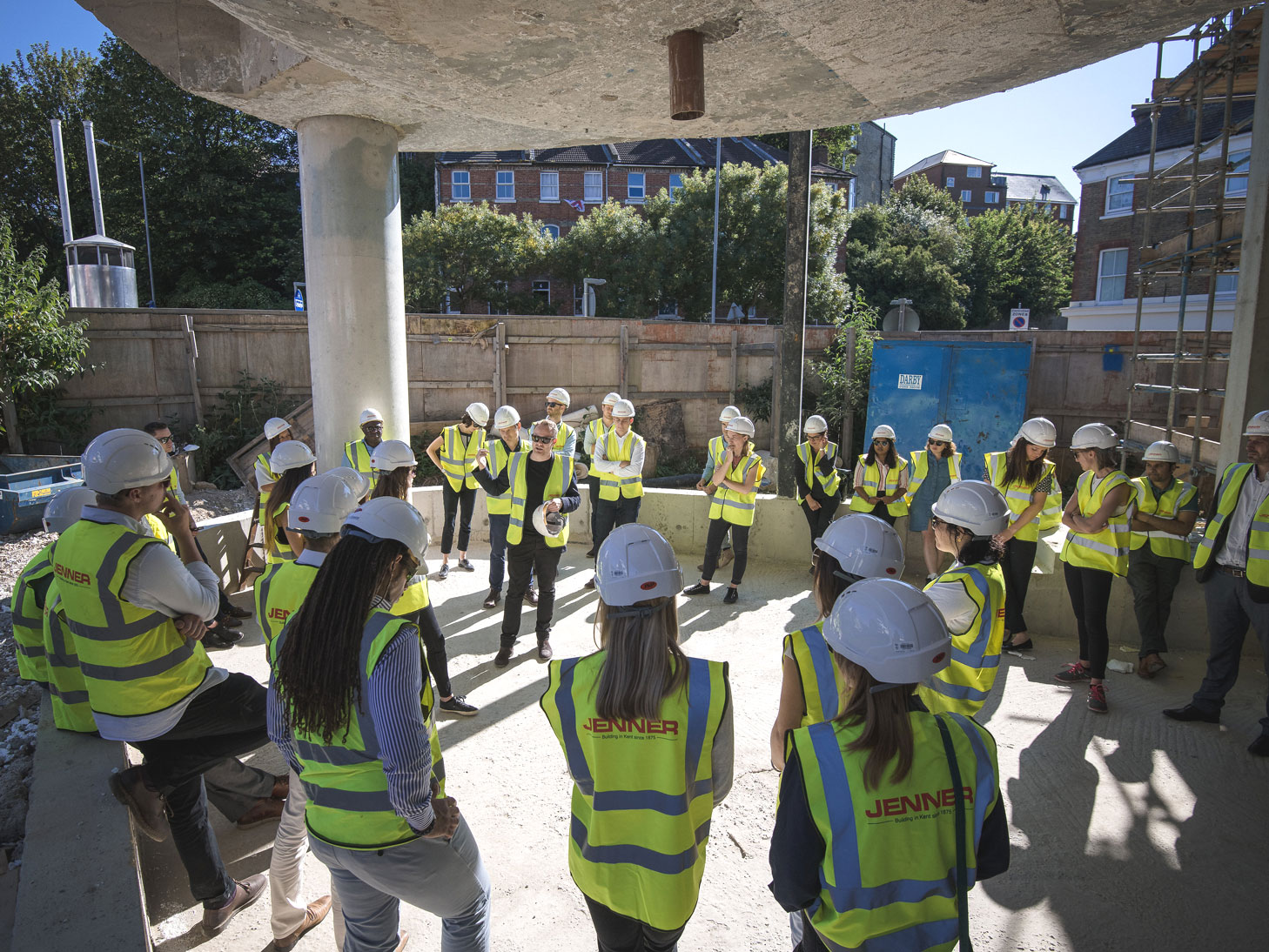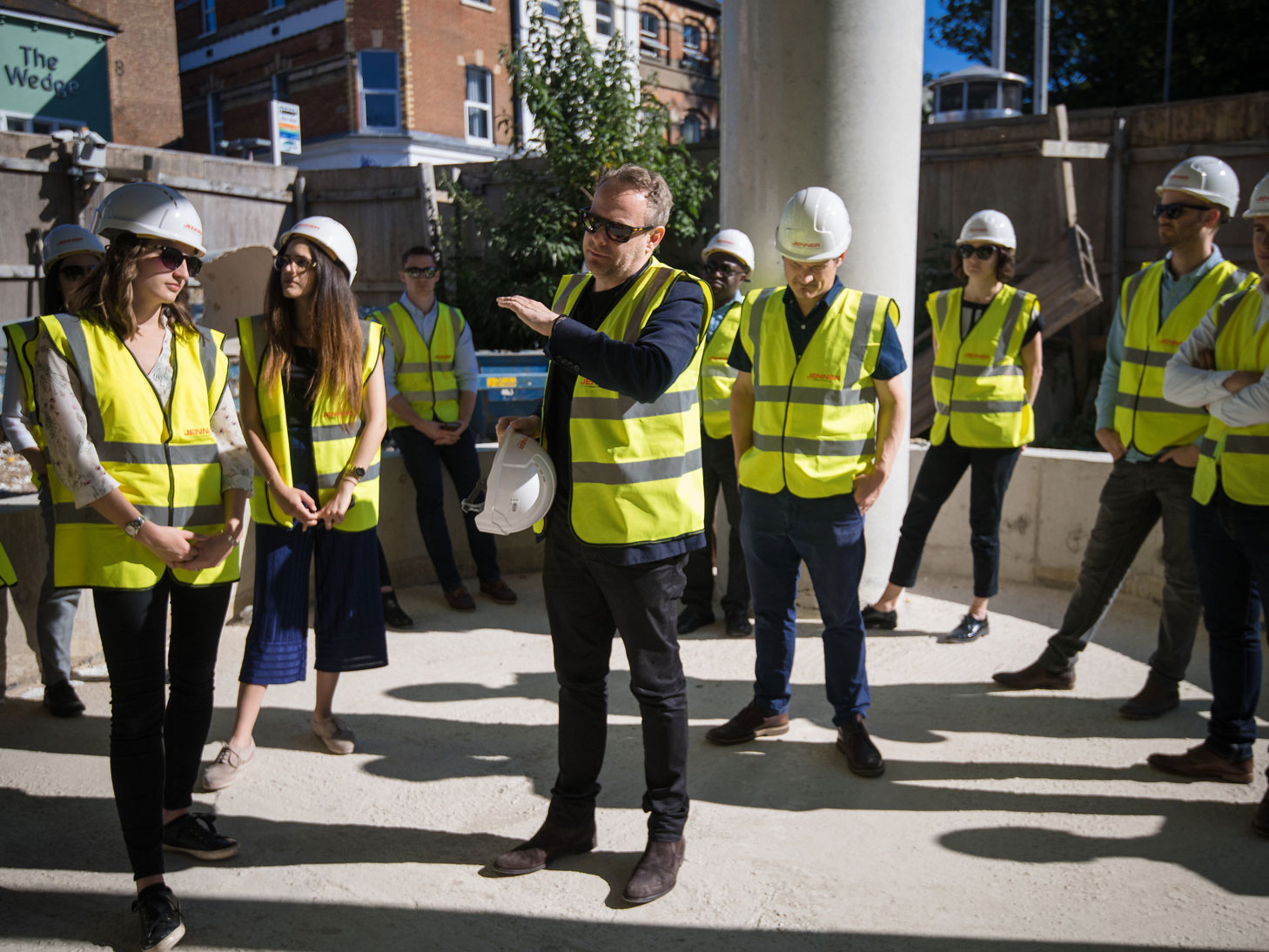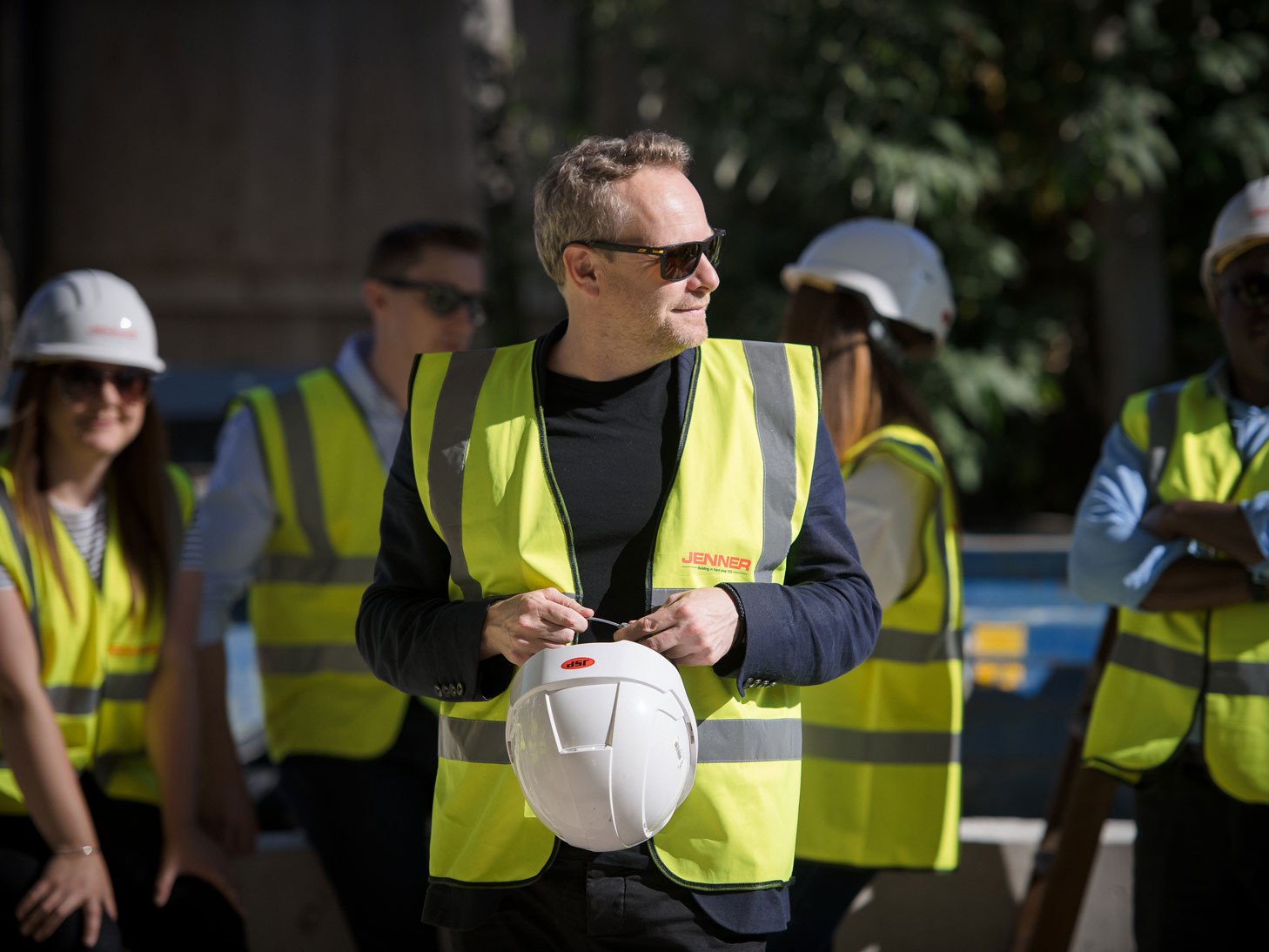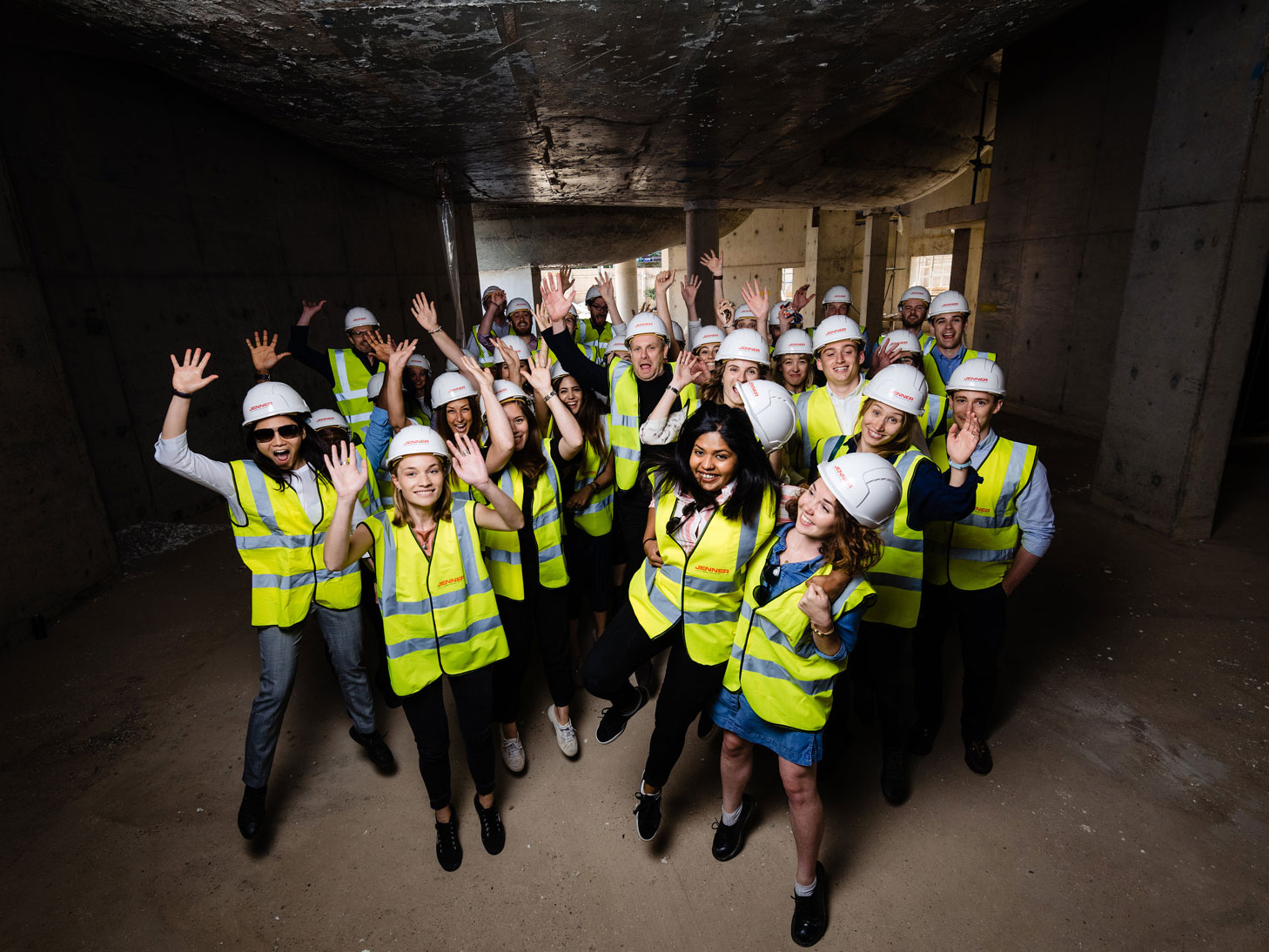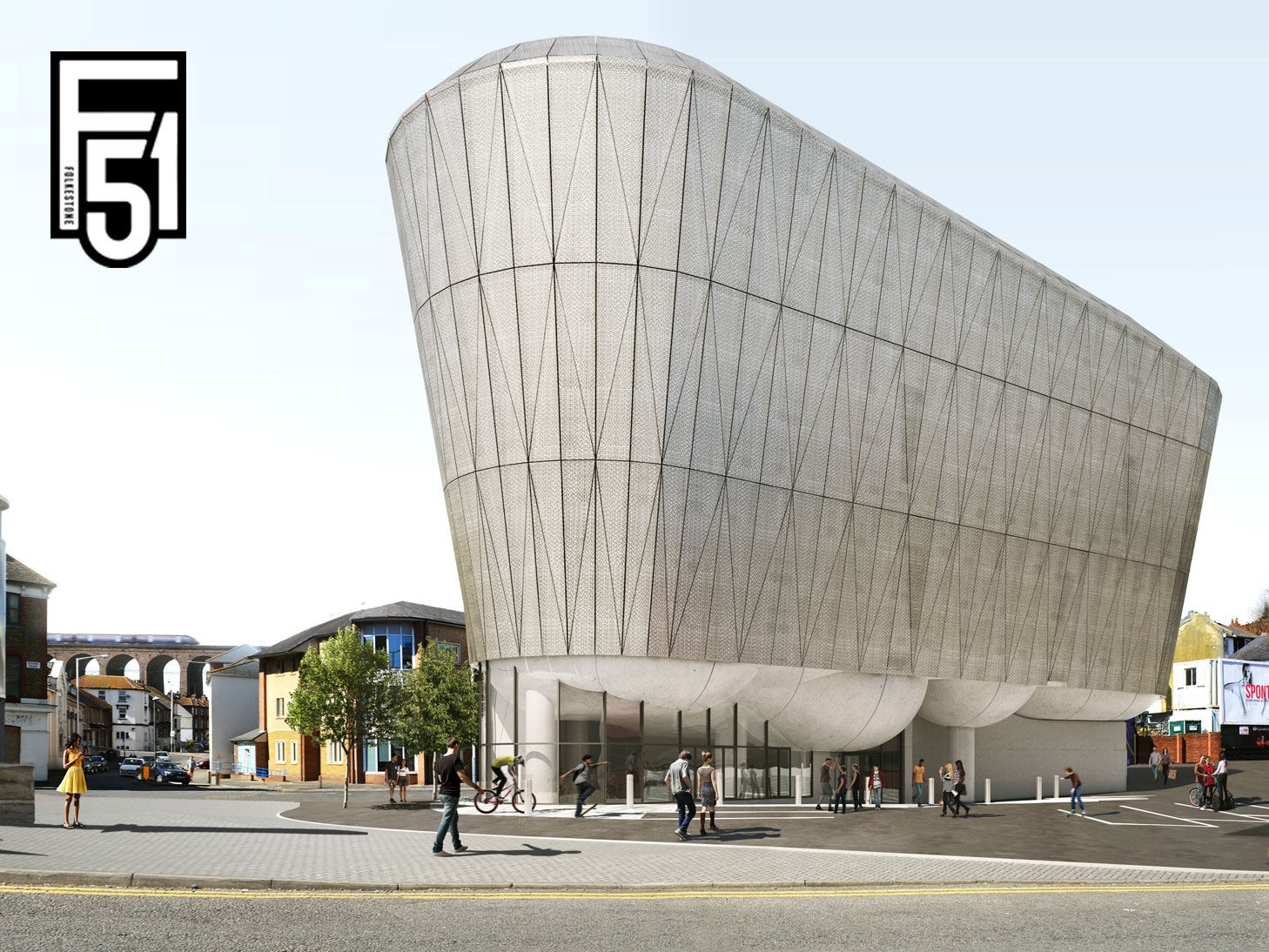 This week saw our London and Kent studios join together for a construction progress tour on site at 'F51' – the Urban Sports Park in Folkestone.
The tour, led by Guy & Project Architect Annabel Sawyer, was an ideal opportunity for everyone within the Practice to fully understand the carefully crafted design in which has allowed this incredible project for Folkestone to be built.
Creative thinking and organic processes have been required in delivering certain aspects of the design, including the façade. The multi-storey building gets bigger as you go up and finding solutions for the floor plates and the façade has required considerable refinement. Suspending two large concrete bowls from the 1st floor slab has definitely been challenging and we think the views of the exposed underside, which hang into the ground floor café and foyer space below, look incredible even in their unfinished state.
As the construction of the three floors progresses, the sheer scale of the park can now be fully appreciated. As well as the three skate floors, bowl, flow and street, the park includes a café, function room, boxing gym, bouldering room at ground floor, and a climbing wall. This new building will be the world's first multi-storey skate facility of its kind.
The first floor features two concrete bowls, the traditional pool style and a more modern counterpart. At the deepest around 2.5m/8ft and 1.65m/5ft respectively. Head room above the bowls is approx 4m. The 'flow floor' at second floor will be timber and has over 500sqm of skate surface including waterfalls, volcanoes, blends and hips. The 'street floor' at third floor will also be timber and more than doubles the skate area.
The brief for this project was to create a skatepark for international competition and for the beginner, and we believe it will deliver a quality experience for anyone that walks through the doors.
We look forward to the completion of the project in summer of 2019 and we wish to thank Jenner Contractor for assisting us with the site visit.