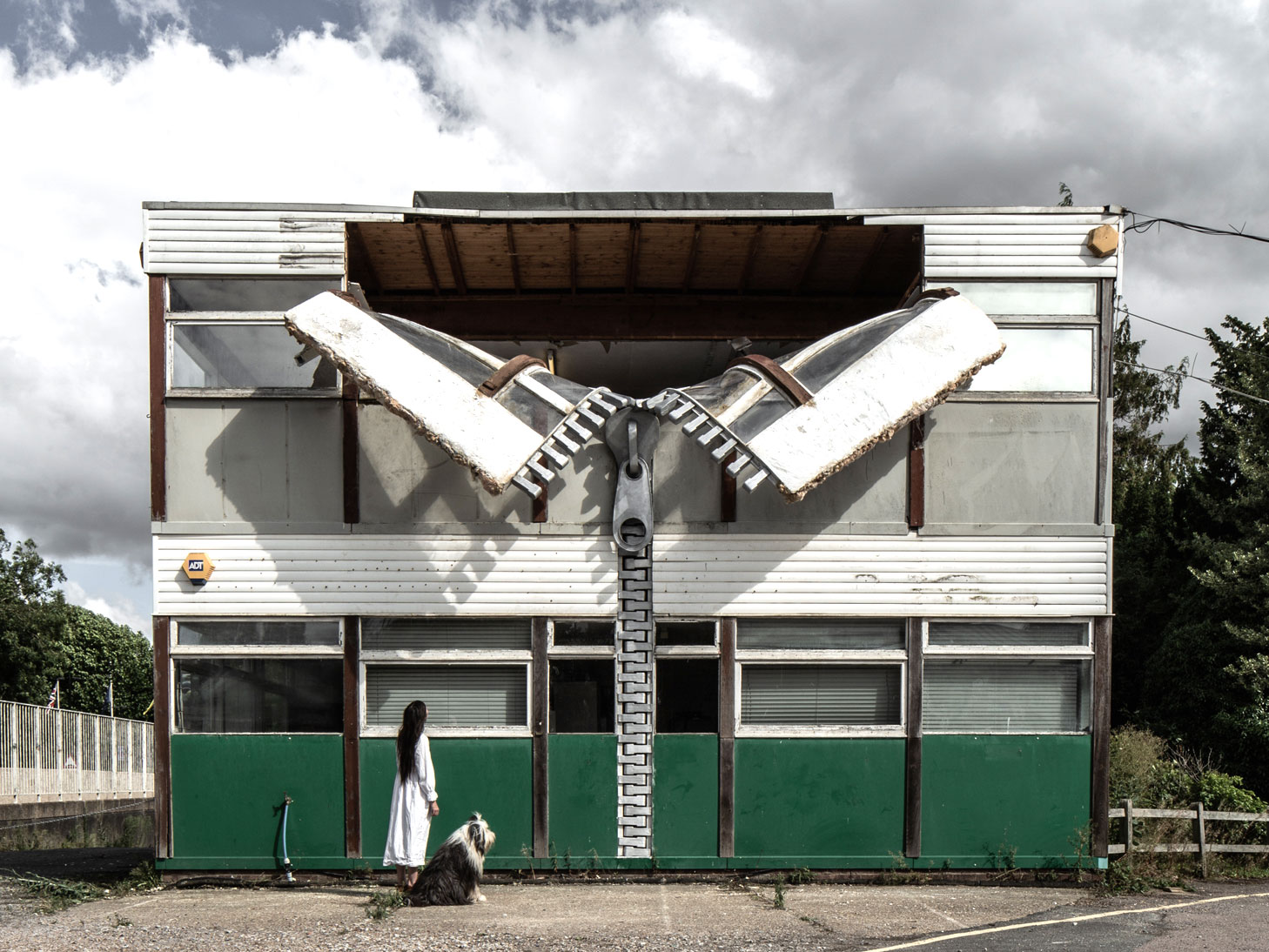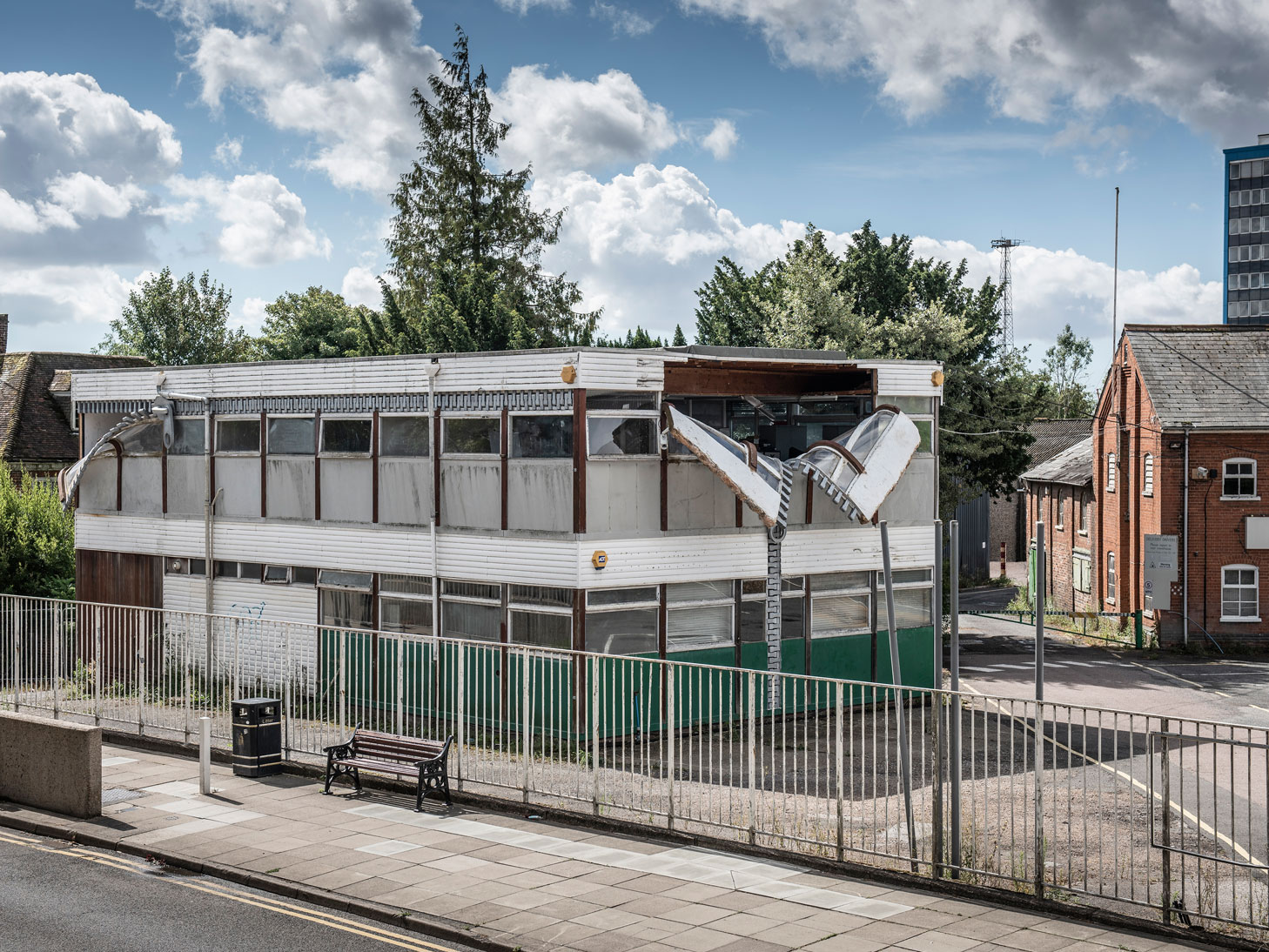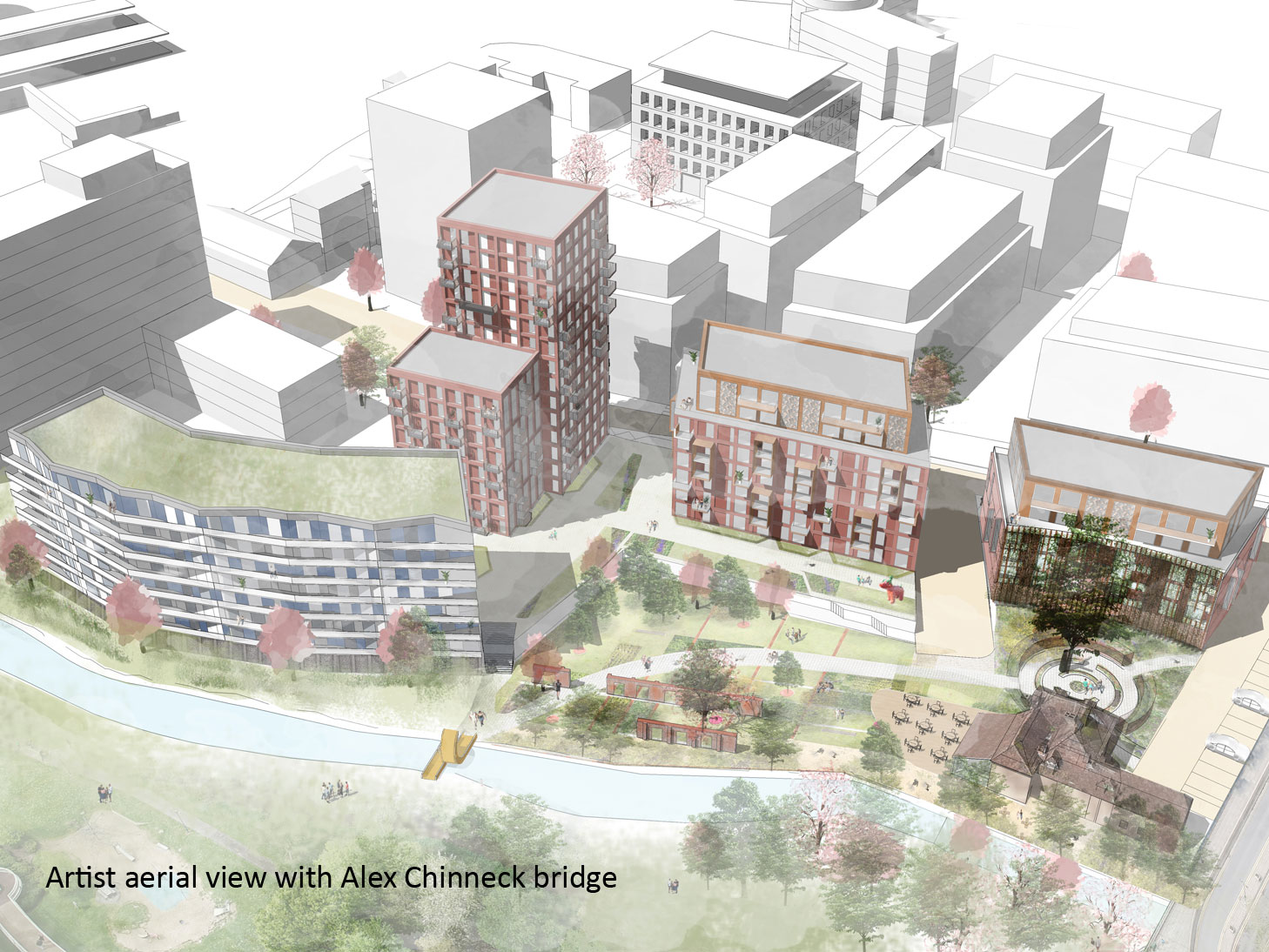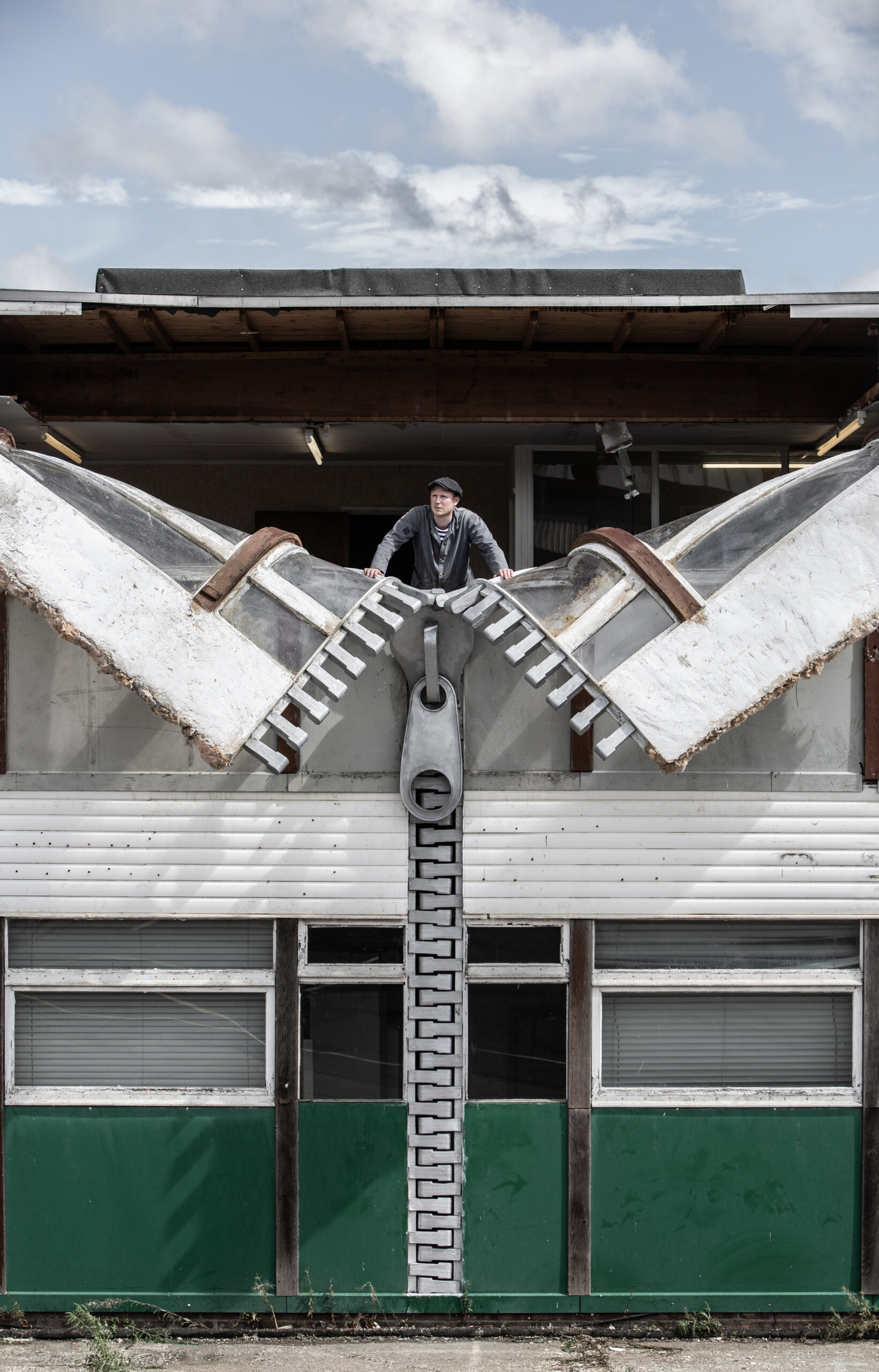 British Artist and Sculptor, Alex Chinneck, renowned for his melting houses and floating buildings across the UK, which have earned him a reputation as a master of urban illusion, walking a fine line between Architecture and Sculpture, has turned a disused building at the Kent Wool Growers site in Ashford, into a temporary giant zip.
Working alongside our Client, London-based regeneration specialists U&I, Guy Hollaway Architects are submitting planning imminently for a residential led scheme comprising 251 apartments, centered around a large landscaped public realm, at the former Kent Wool Growers site.
The scheme also includes demolition of the 'zip' building and the full restoration of the Grade II* listed Whist House, which sits amongst its own landscaped gardens.
To improve permeability across the site in all directs, a new pedestrian footbridge is proposed to link the site to the Stour Centre – the bespoke bridge is set to be another exciting and intriguing art piece by Alex Chinneck, as we work together to redevelop the former Kent Wool Growers Site.
The planning submission is due to be submitted to Ashford Borough Council by the end of this week.