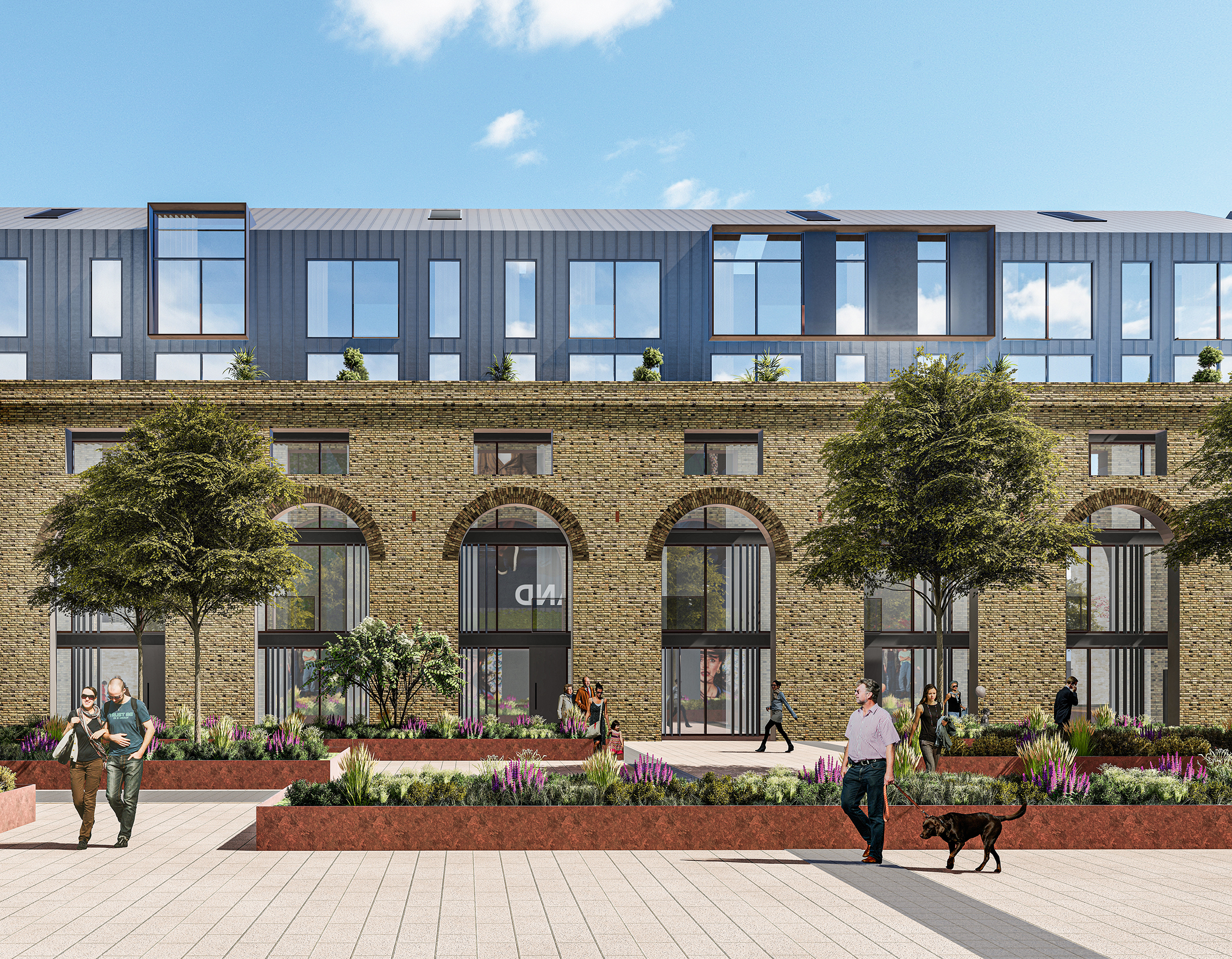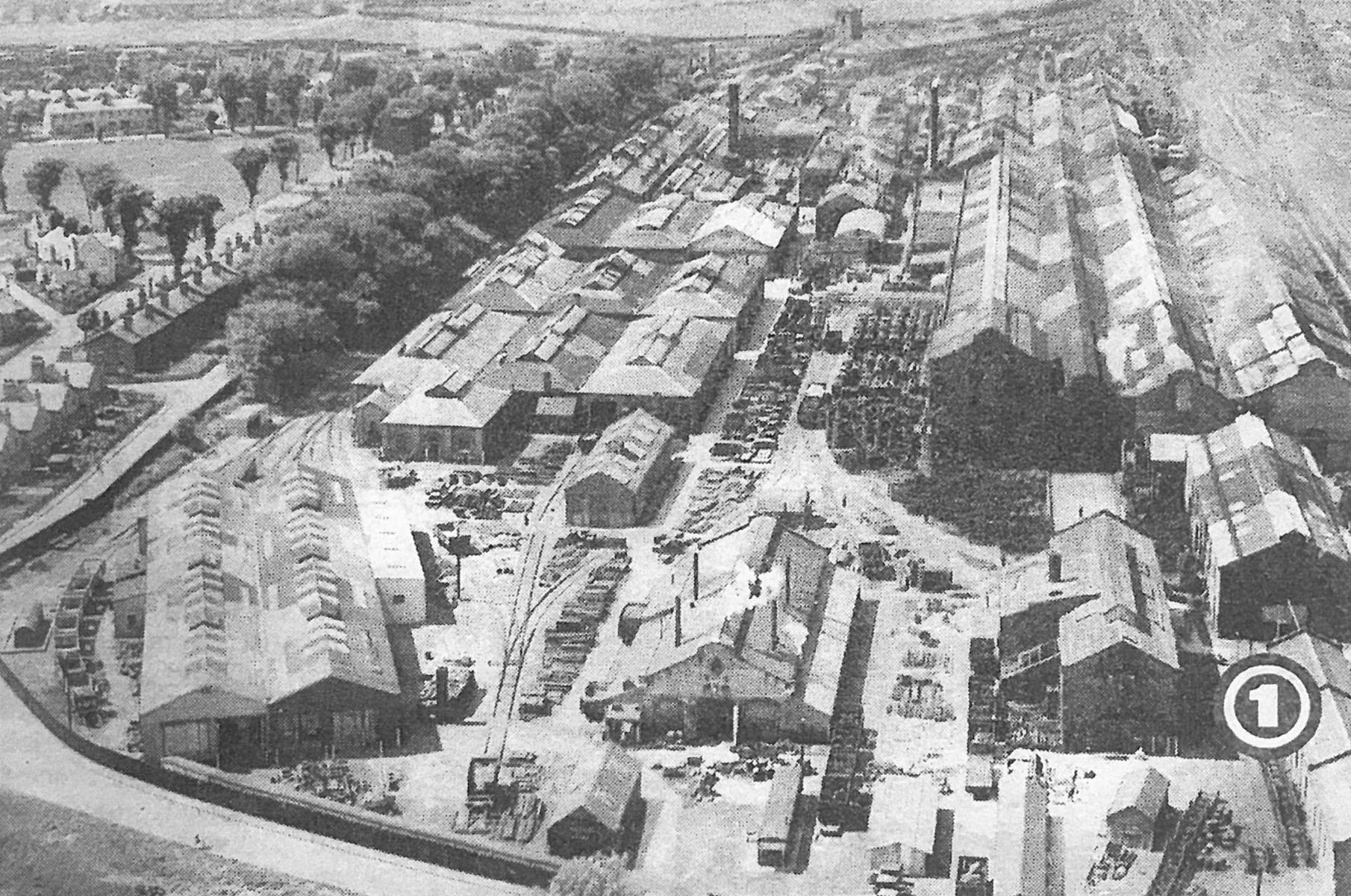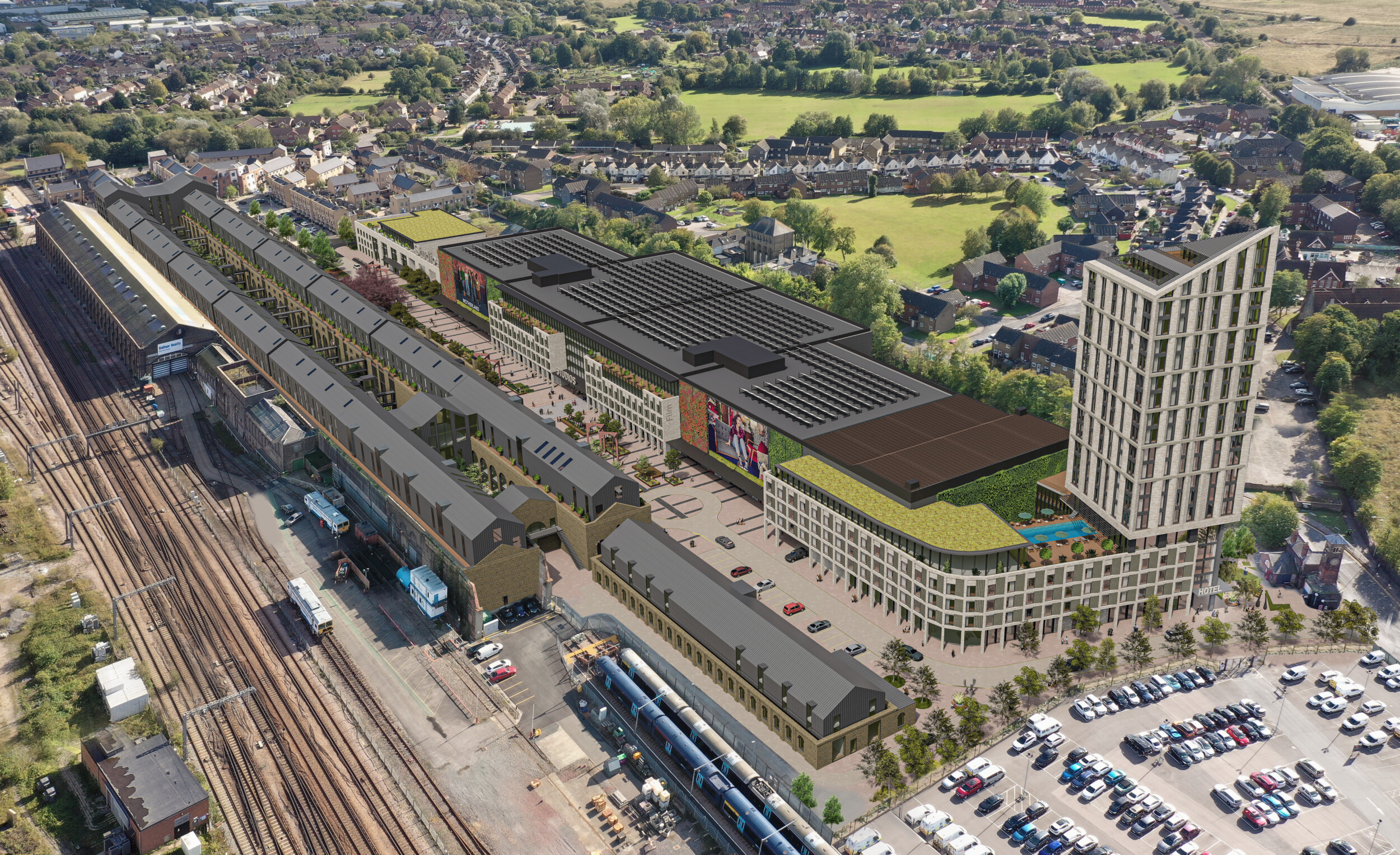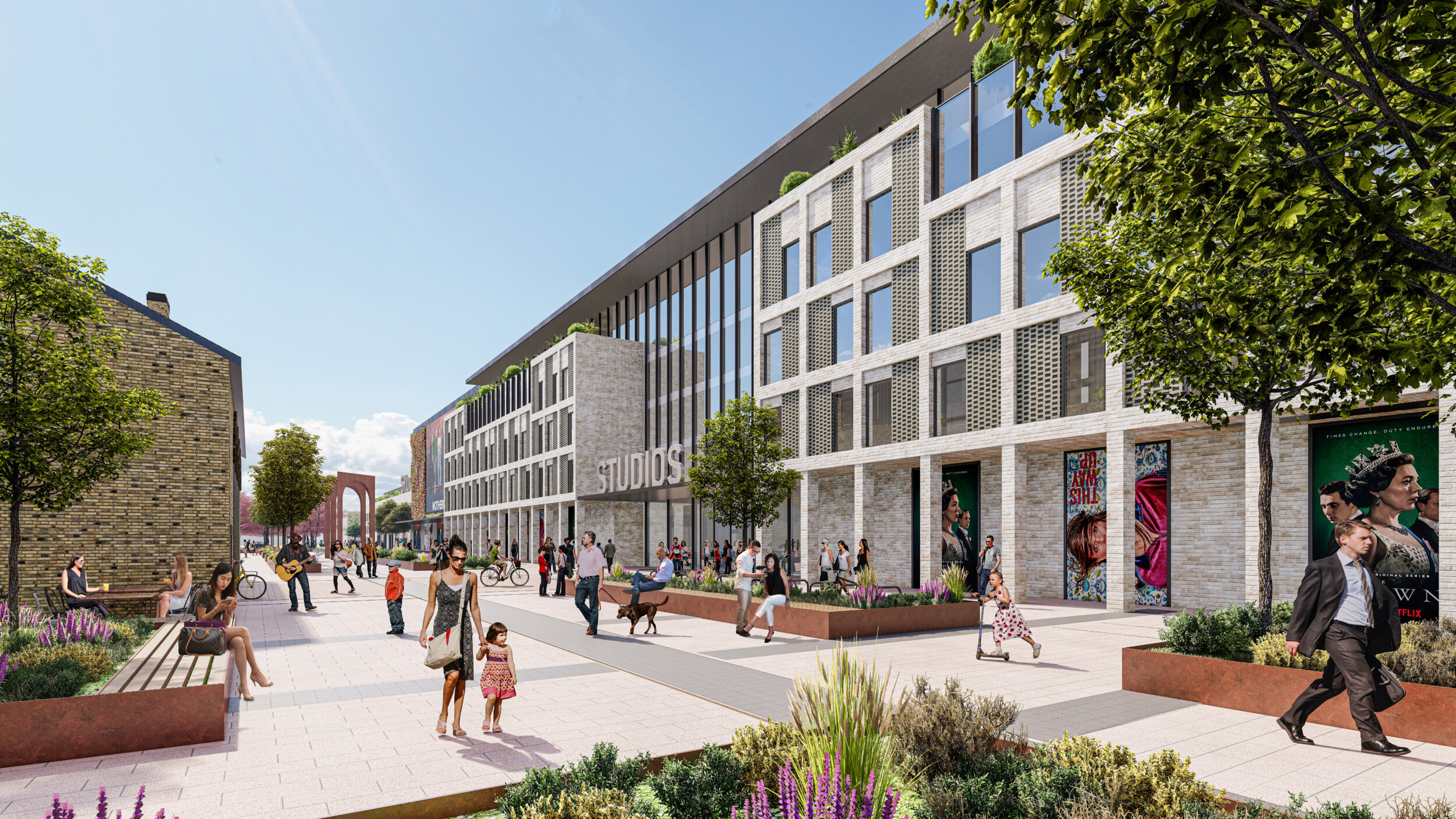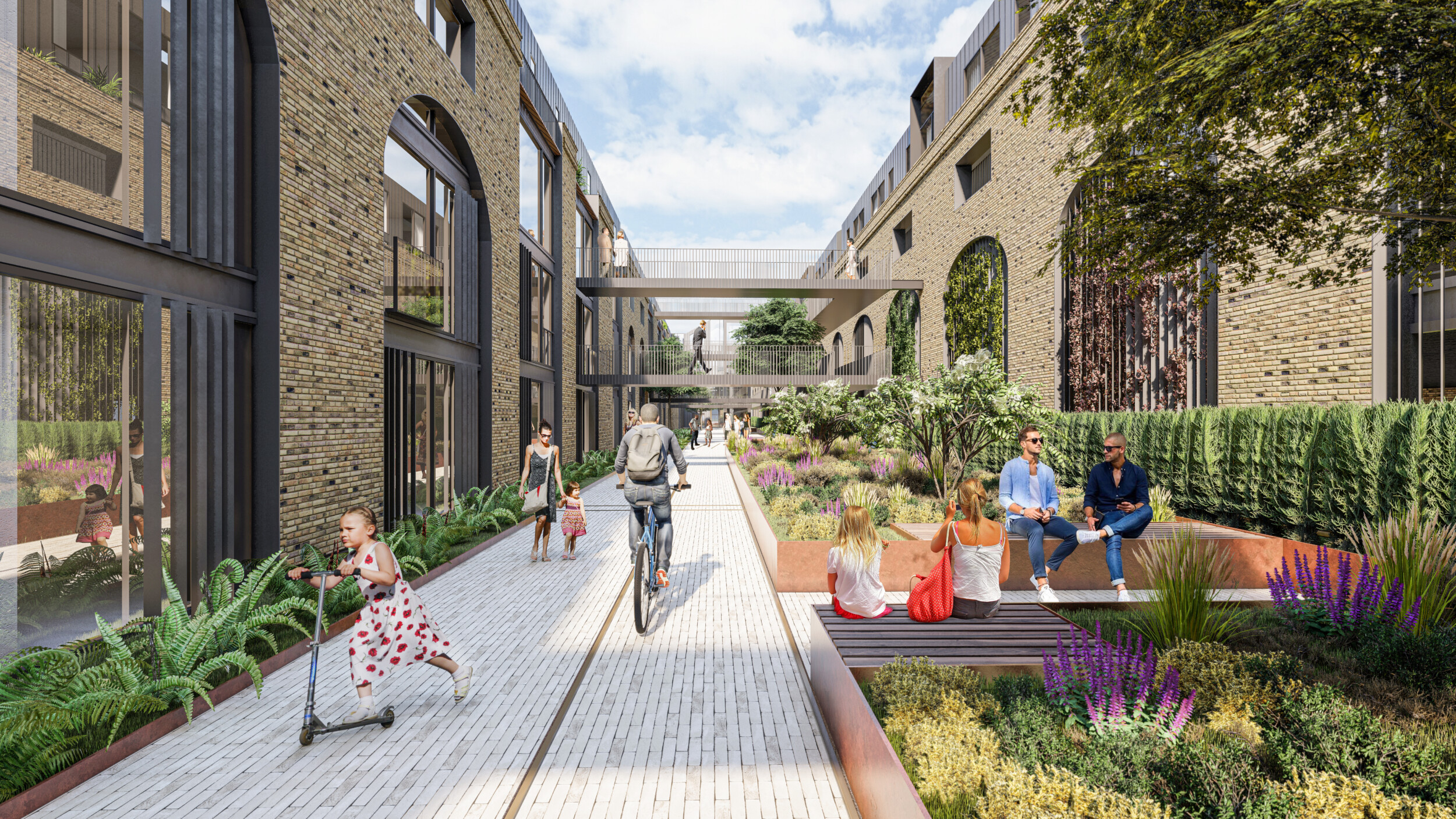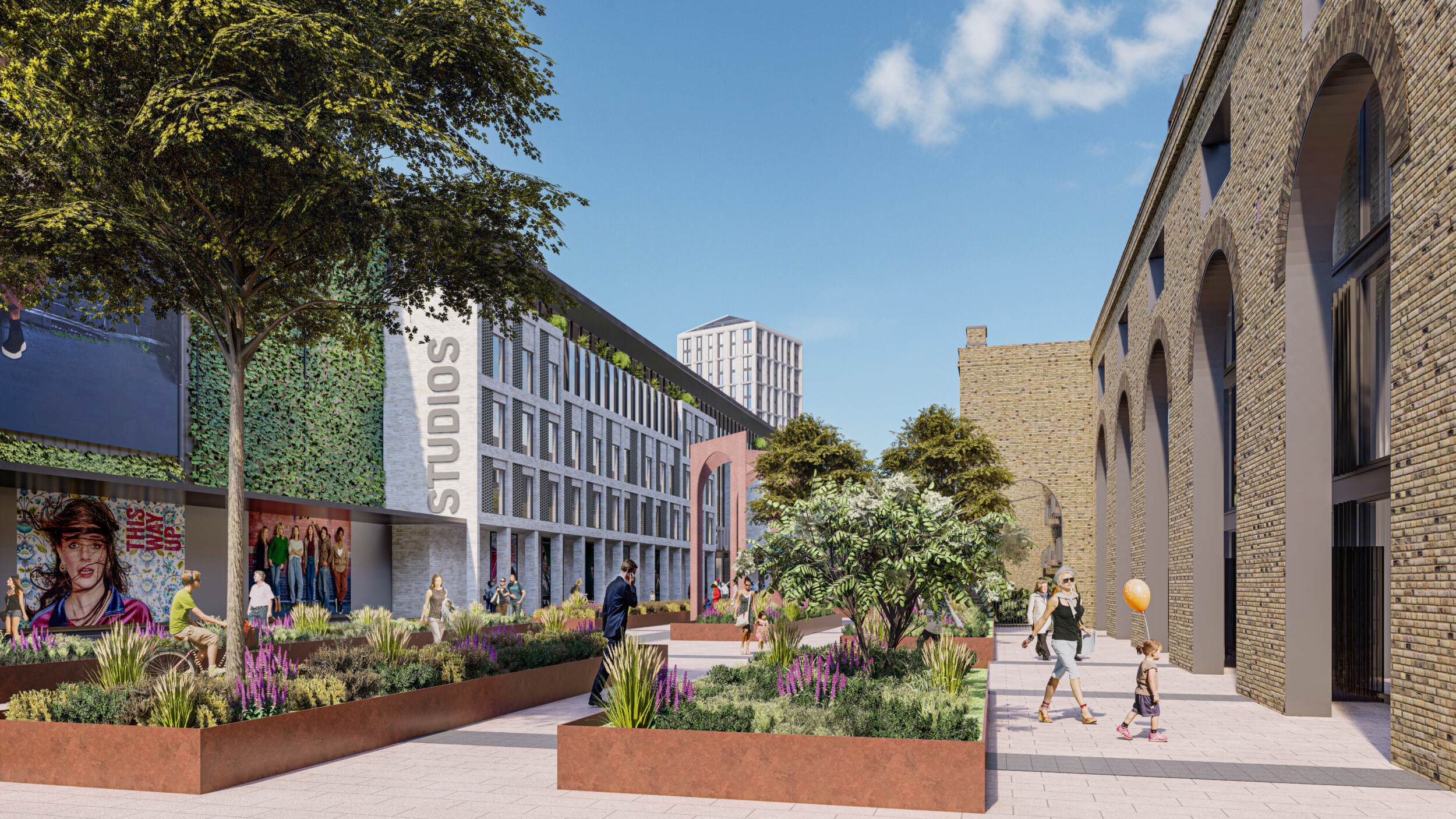 Designs for the ambitious £250m development that is Newtown Works have been approved planning consent. The scheme puts Ashford in the limelight as a significant new player in the global streaming revolution with a mix-use development centred on the creation of TV and film production space.
Ashford Borough Council met via one of the country's first Virtual Planning Committee meetings last week (Wednesday 22nd April) to approve an epic regeneration project that restores a series of redundant and at-risk Grade II listed buildings at the core of Ashford's railway heritage. Once a proud home to the manufacture of Victorian Britain's train carriages, the derelict Newtown Works is one of the UK's longest listed buildings.
Working closely with Historic England and the developers, Hollaway Studio have gained permission to remove the roofs of the 350-metre long locomotive sheds allowing for the structure to come back into its former glory. By doing so, they are able to breathe new life into the architecture, creating an internal street, and providing a solution to a listed building problem that has stopped development of the site for more than 30 years.
Bridges between spaces and across this central landscaped street will connect the 303 Residential apartments and parking posing the opportunity for a sociable community between residents. Post and Pre-Production spaces as well as Educational offices and workspaces will also inhabit the currently redundant sheds.
In addition to the restoration of the 6 listed buildings on the site the development offers a new industry, one for film studios housing world renowned names, providing in excess of 2000 jobs. The four 20,000sqft Film studios are designed to the highest lighting and acoustic specifications to attract the best film makers in the UK and globally. Dressing rooms, workshops and media suites are linked to the studios providing job opportunities across the creative board. The creation of educational spaces with links to local University's hope to inspire the next generation of film makers!
A 120-bed hotel wraps around the multi-storey car park and 62 serviced apartments sit within the new landmark building, housing some of the 2000 new jobs that will be created on the site. Above the hotel sits a rooftop restaurant with views out over the landscaped promenade that ties the site together.
Thanks to Historic England's openness, and forward-thinking Ashford Borough Council, Ashford and Kent has been gifted the opportunity to curate a new industry. We now have a development that allows the new to grow from the old.
We've put together a 3min video with Guy talking you through the unique opportunity this scheme presents
‪
Leader of the council, Gerry Clarkson, said:
"This is one of the largest brownfield sites in the borough, it is one that has immense historical architectural significance that dates back to the Victorian era."
"At the very heart of this mixed development are the four large studios which will be important to move Ashford into the technologies associated with this creative industry which is changing at a rapid rate as a new technology develops."
Guy Hollaway of Hollaway Studio said:
"We are incredibly proud to be the architects of Newtown Works, this is a significant opportunity for Ashford to embrace a new creative industry and resurrect these disused listed buildings, and we look forward to helping realise this ambition."
Mark Quinn, CEO, Quinn Estates, said:
"The decision by Ashford Borough Council's planning committee to approve Newtown Works is fantastic news, both for the town of Ashford and the broader South-East region. Their backing means we can collectively start to rebuild the industry, jobs and momentum temporarily lost as a result of what has been happening globally, building on the investment in the town that has already been made to deliver an exciting new era for Ashford."
Richard Upton, Chief Development Officer of U&I plc said:
"Newtown Works will be a jewel in the crown of the UK's entertainment industry, enlivening and rejuvenating this previously underused part of Ashford with a creative new community. The scheme demonstrates how, through collaboration and creativity, the property industry can work together to deliver homes, generate jobs and create meaningful places even during challenging times."