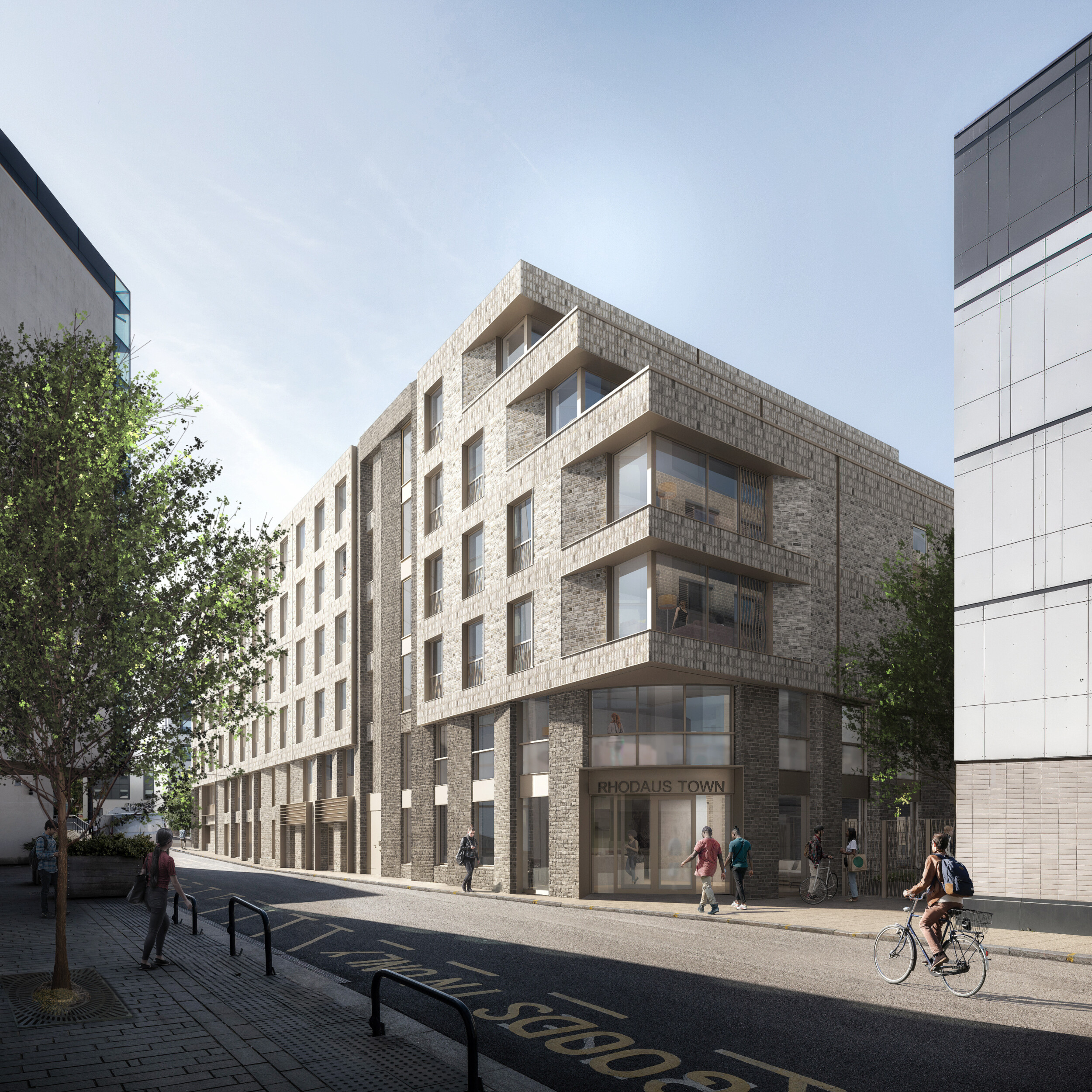 Planning Consent has been granted for 5-5a Rhodaus Town – Hollaway's latest purpose-built student accommodation scheme in the heart of Canterbury.
The new building completes the vibrant student village at Rhodaus Town, consisting of award-winning Palamon Court and recently approved St Mary Bredin student accommodation.
The concept for Rhodaus Town is to provide students with a mixture of high-quality facilities that will encourage them to spend the full term of their university life in purpose-built accommodation, allowing student housing and HMO's to be returned into much needed private housing, and in turn, relieve the pressure on the green belt.
The reworked permission for the site allows for the creation of a larger more integrated scheme. 212 bed spaces within 28 clusters and two levels of communal social and leisure facilities that connect to a landscaped courtyard, will help to relieve current accommodation waiting lists for the successful neighbouring Palamon Court.
High-quality contemporary architectural design responds and contributes to the surrounding scale and historical context. The brickwork tones and textures are inspired by the nearby historic City Wall flint. A short walk from Dane John Gardens and the City Wall, 5-5A Rhodaus Town is conveniently positioned within close proximity to local Universities and student amenities.