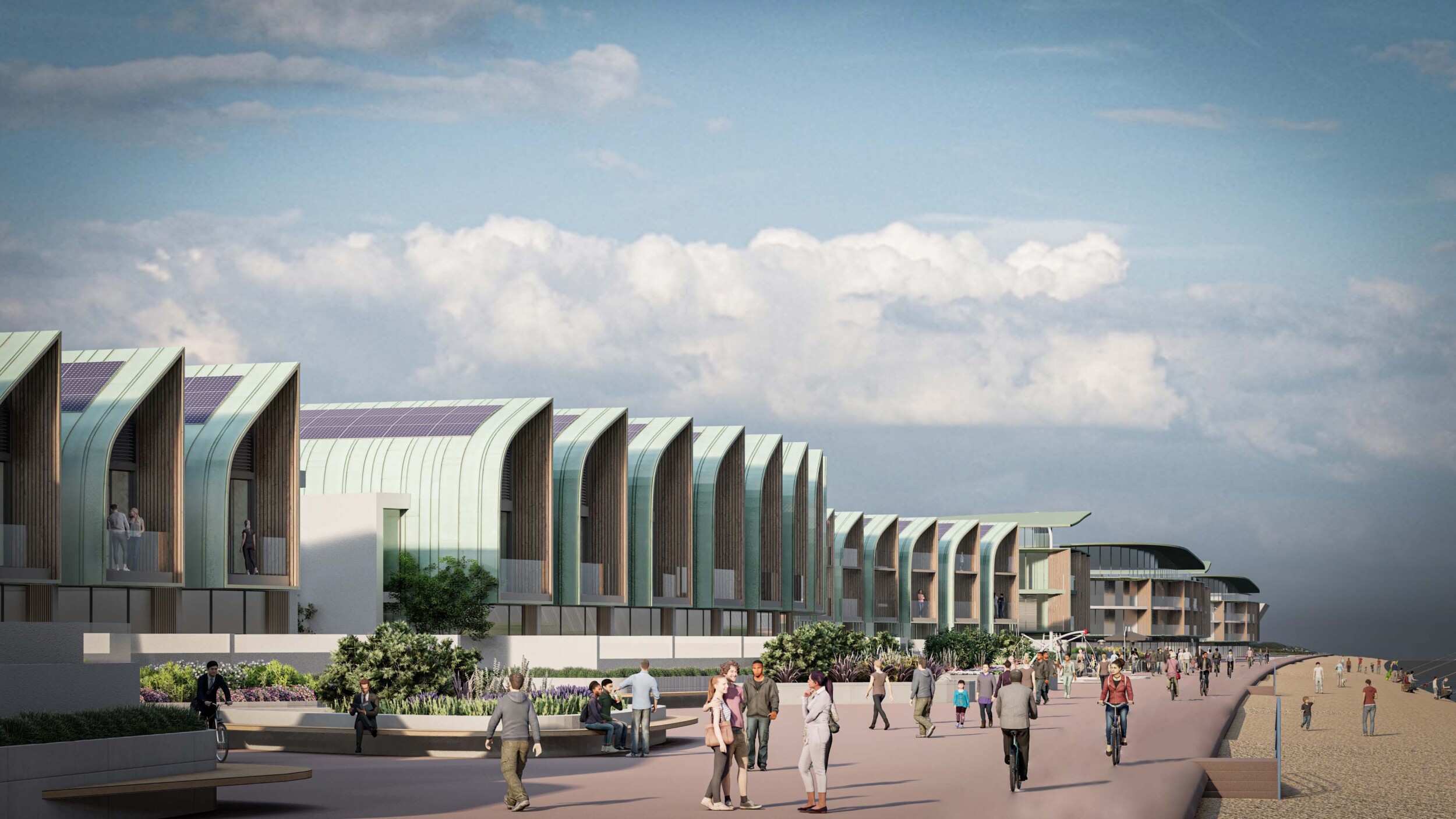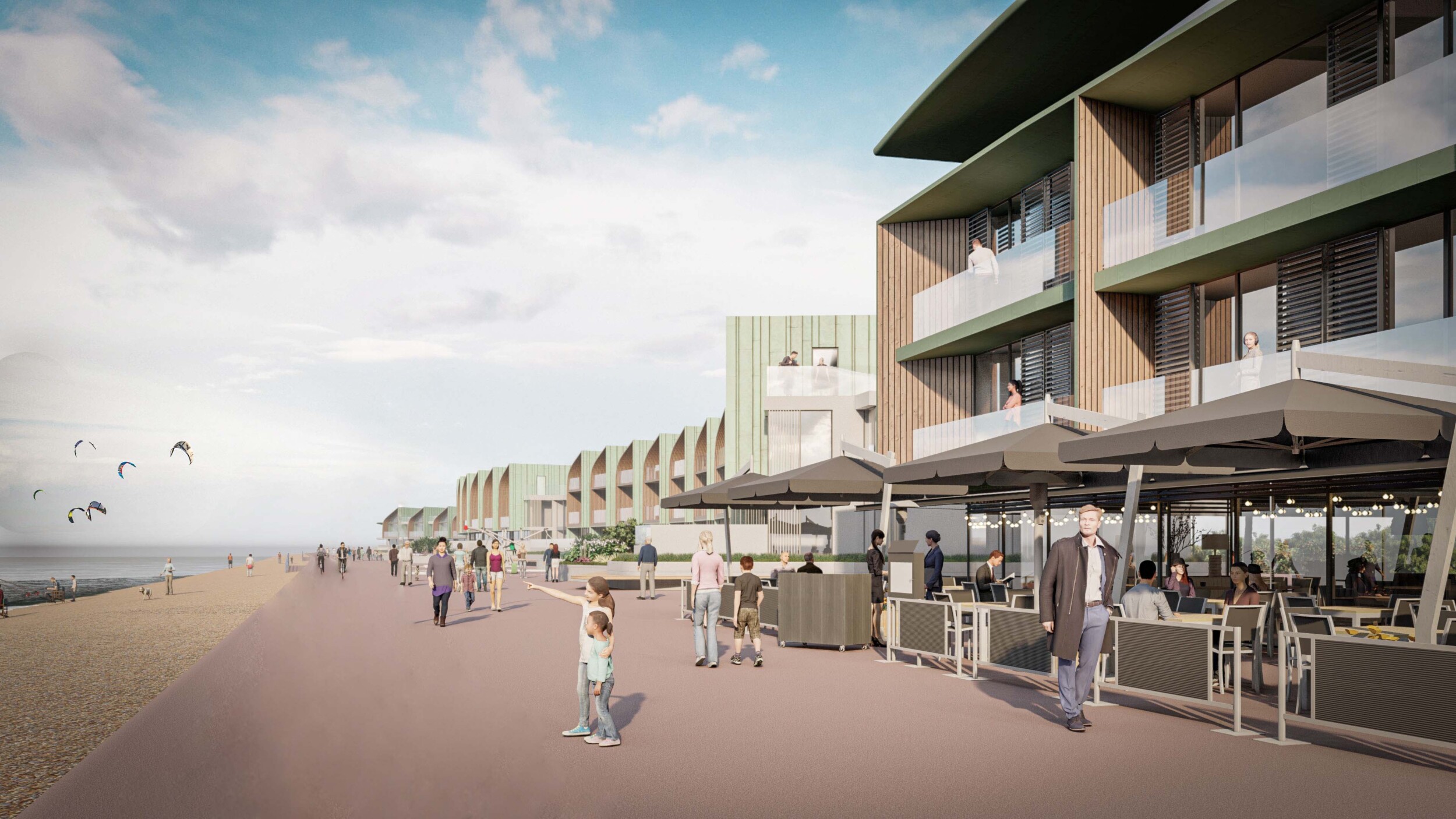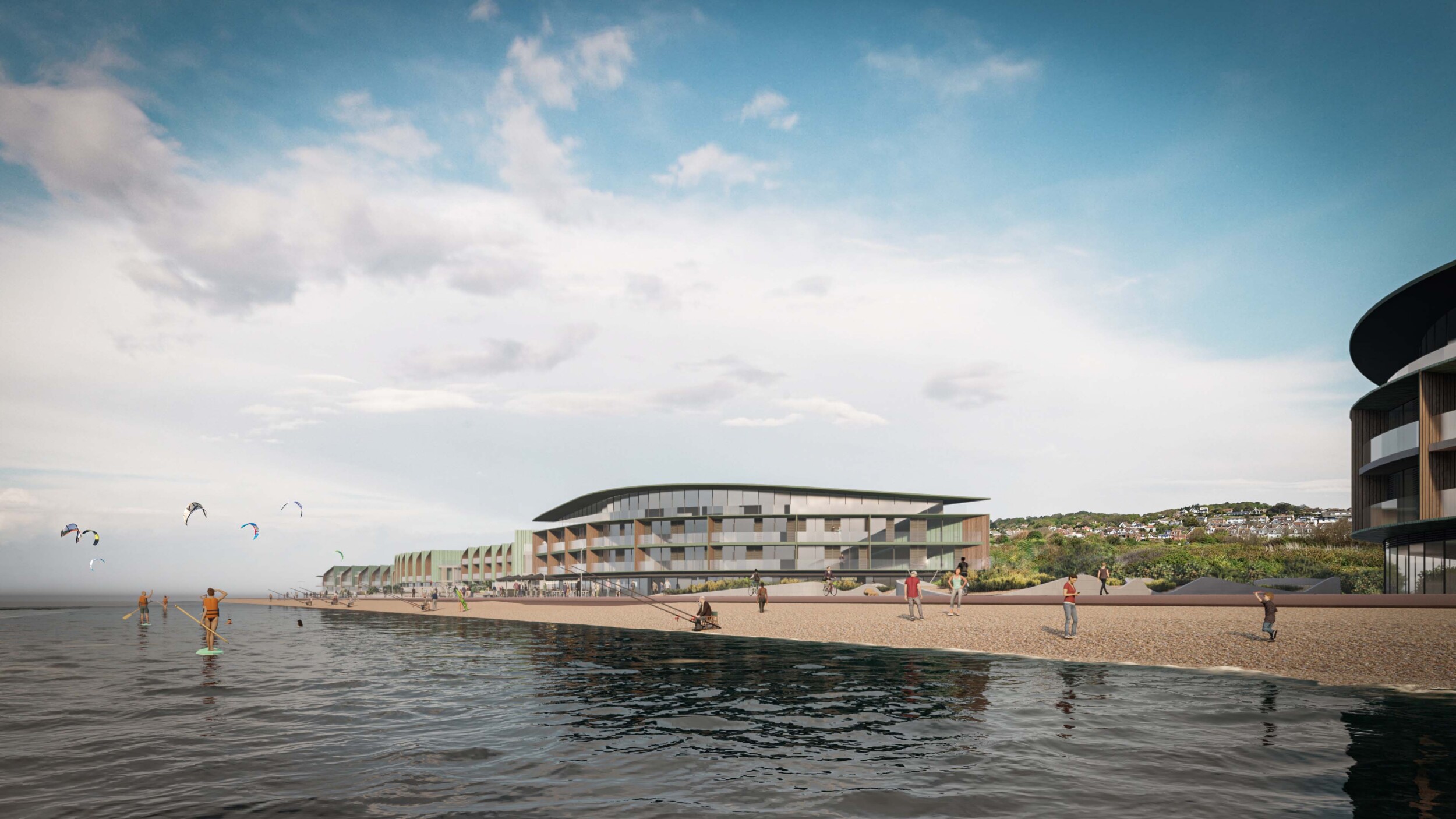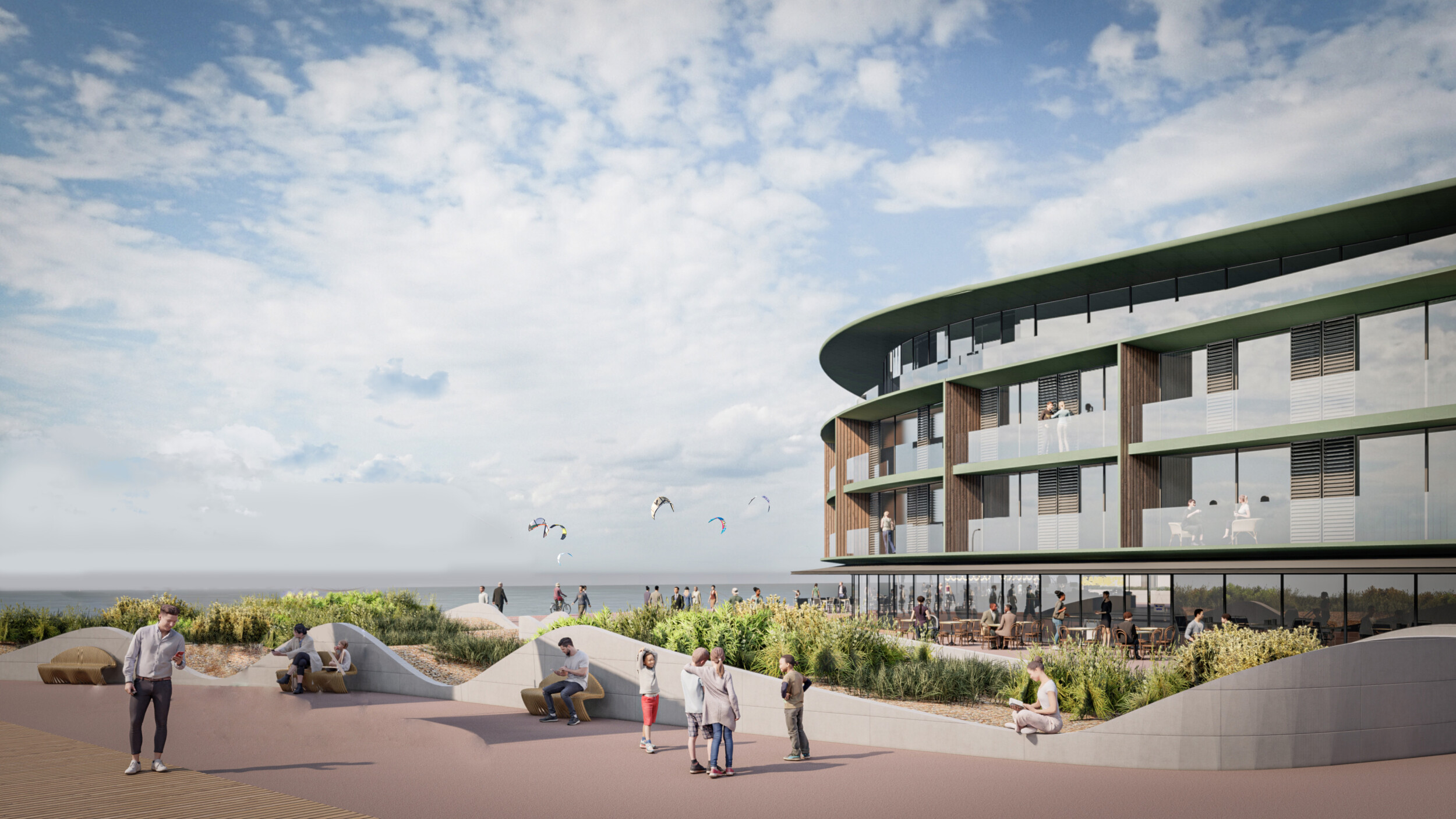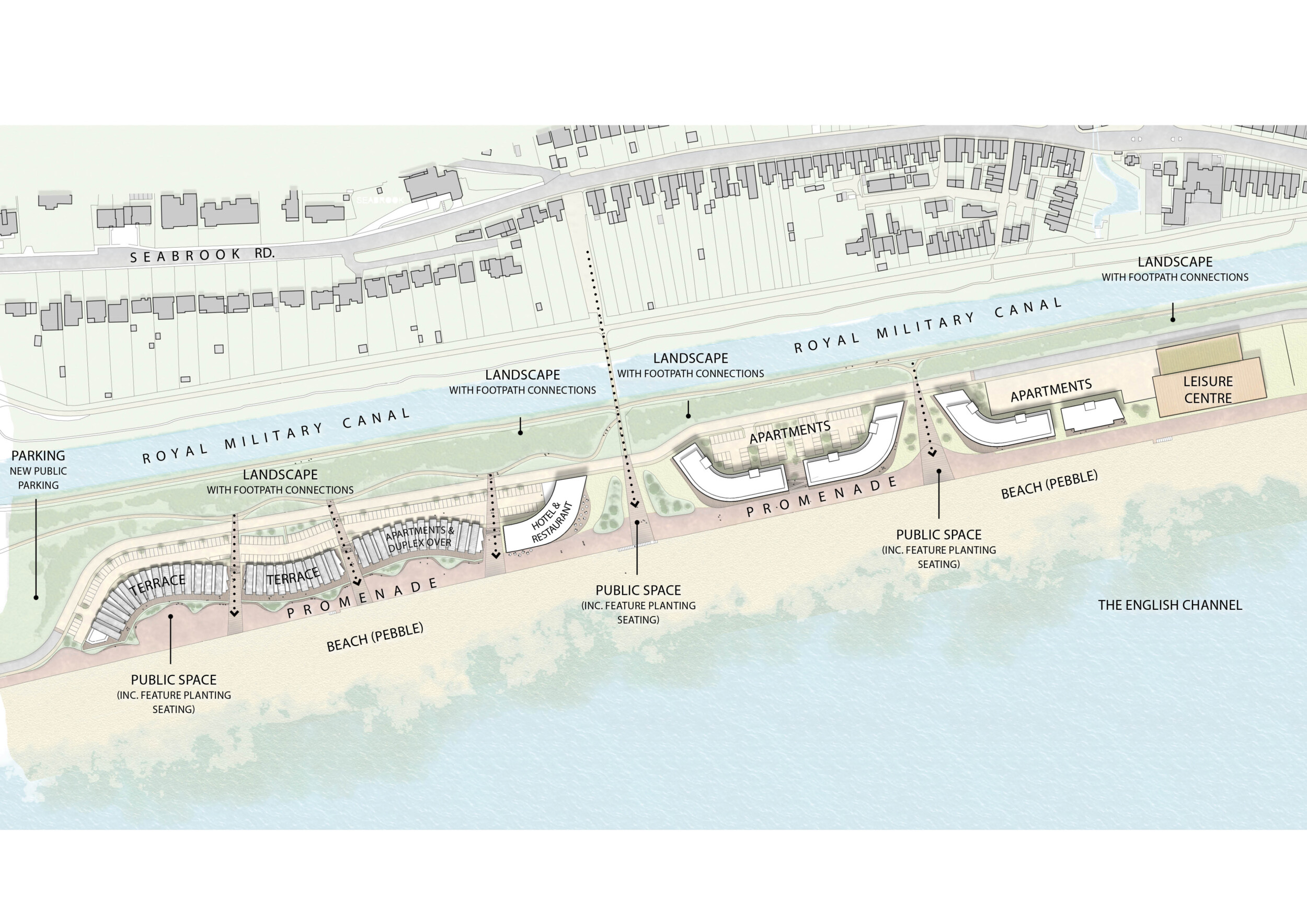 Hollaway Studio are pleased to reveal proposals for Princes Parade in Hythe, Kent.
Hollaway Studio are pleased to reveal proposals for Princes Parade in Hythe, Kent. The proposal sits next door to plans for a new Leisure Centre commissioned by Folkestone and Hythe Council.  This sea-facing, mixed- use development comprising a hotel, restaurants, bars and 150 units received outline planning permission and Hollaway Studio have now been commissioned on behalf of Sunningdale Homes to produce a reserved matters application.
The Princes Parade development occupies a prominent position in Hythe, immediately to the south of the Royal Military Canal, and the Seabrook residential area. The proposed seafront houses will be a mix of duplexes and townhouses, with a number of properties designated 'affordable homes' to meet local needs. The design has been inspired by it's coastal location and we've created a single waved ribbon of development to ensure every dwelling benefits from a sea view and canal view. The curved roof forms reflect the repetitive nature of waves reaching the shore. Each design has a high quality of materiality carefully chosen to withstand the salty sea air and has also been designed to be highly sustainable and energy efficient with air source heat pumps, solar PV panels and low embodied energy.
Working with Turkington Martin Landscape Architects, the scheme includes a new promenade which has been increased by a further 1/3 from the approved outline scheme. The promenade design will include a cycle way, maritime gardens and new seating areas. We are also proposing to retain the existing shelter, which featured in the Michael Caine film 'Is Anybody There?'.
Over the last two days the design team have been consulting with the local residents at a community engagement event. This has been very well attended as this project has attracted much local attention. The team look forward to responding to the community feedback and delivering a positive scheme for the area.