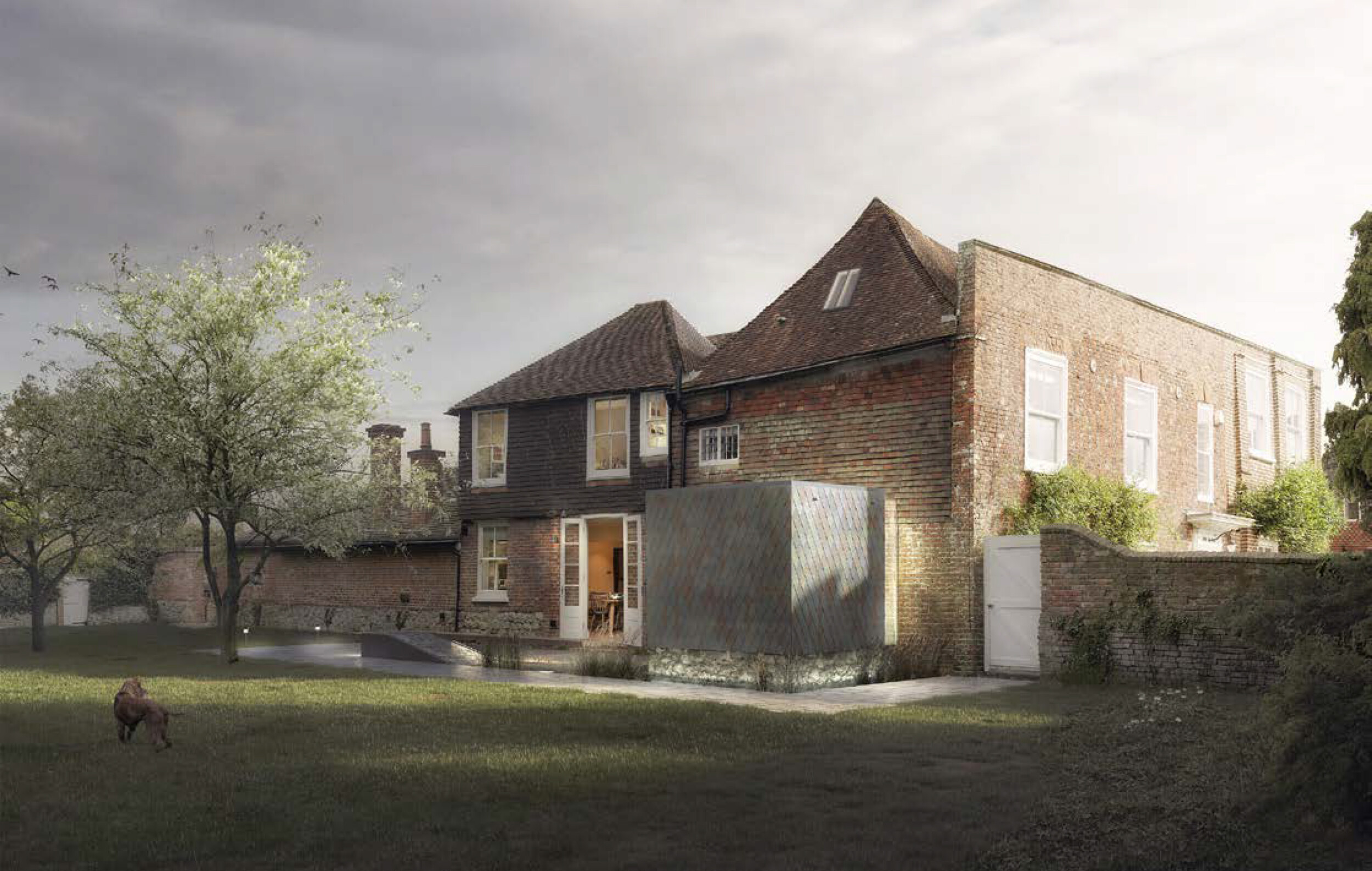 One of the smallest but perfectly formed projects the practice has undertaken, The Wine Room allows our client a dedicated space for their wine collection and responds to their understanding of how they live and socialise in their home.
While we isolate at home, how we socialise is reinventing itself and we are thinking of creative ways in which we can keep the fun in our lives as staying in becomes the new going out! The familiar backdrops of our lives — bars, restaurants, exercise classes, cinemas, best friends' kitchen tables — have been replaced by our living rooms and we will be placing ever more importance on our homes.
Our designs for the recently successfully obtained Planning and Listed Building Consent offer the opportunity to improve the setting of the main house by removing an existing conservatory and replacing it with a piece of high-quality architectural design, which will complement the existing house within a walled garden. A zinc shingle and ragstone facade reflect the building, while the addition of a new pond beds it into its setting.
We might be biased but we think this little wine room is a great example of how we can enhance our homes to a changing social dynamic.