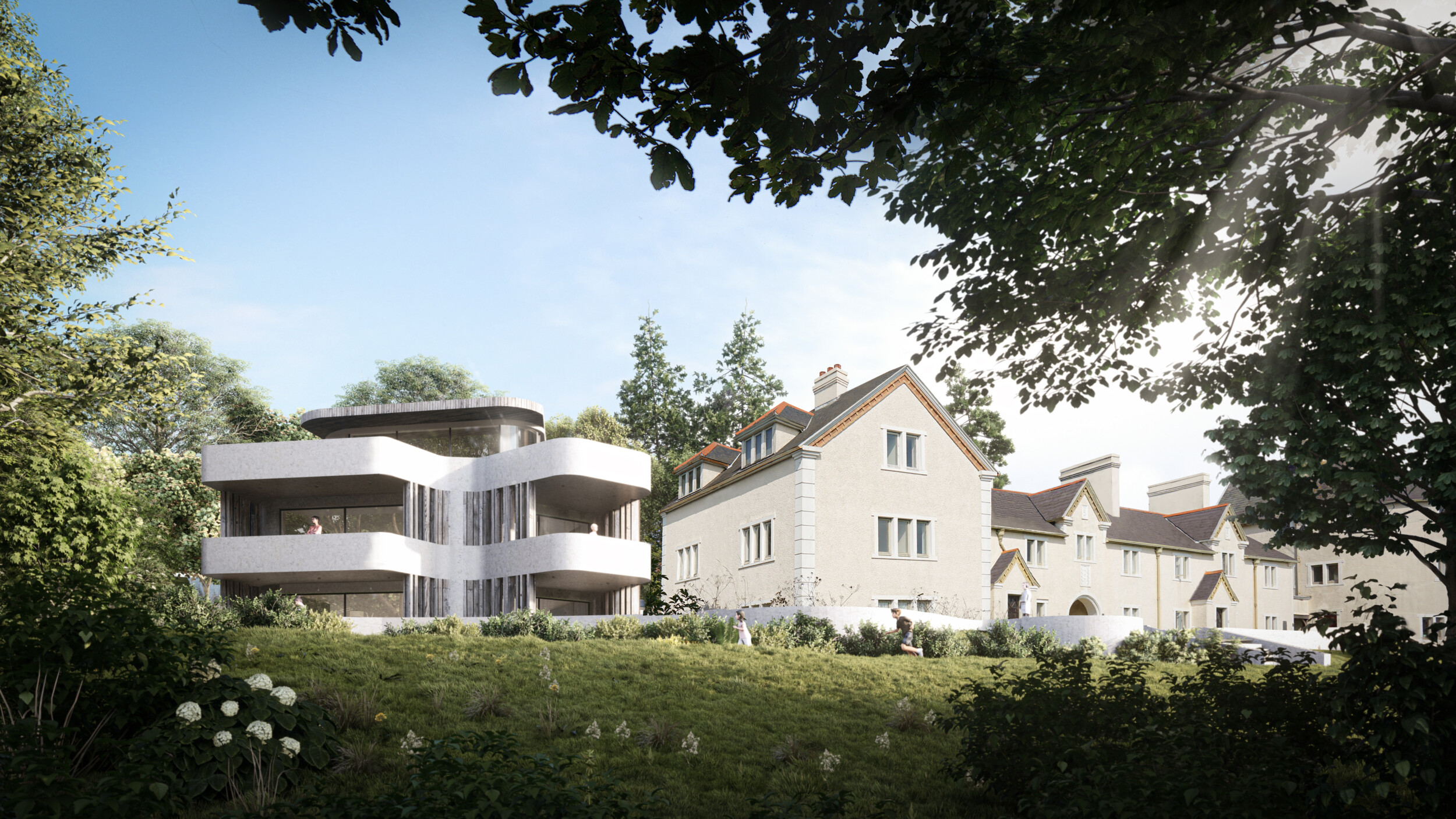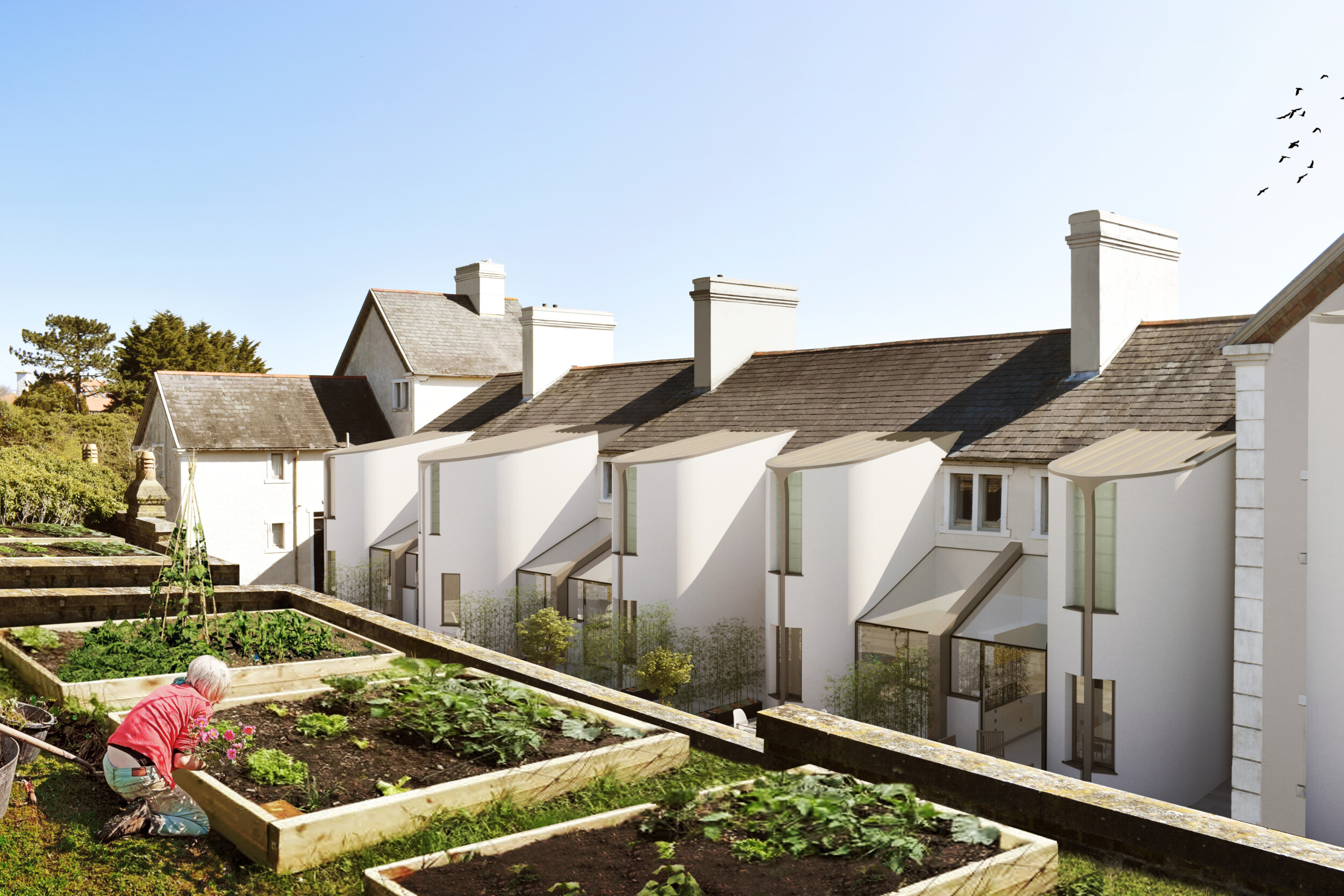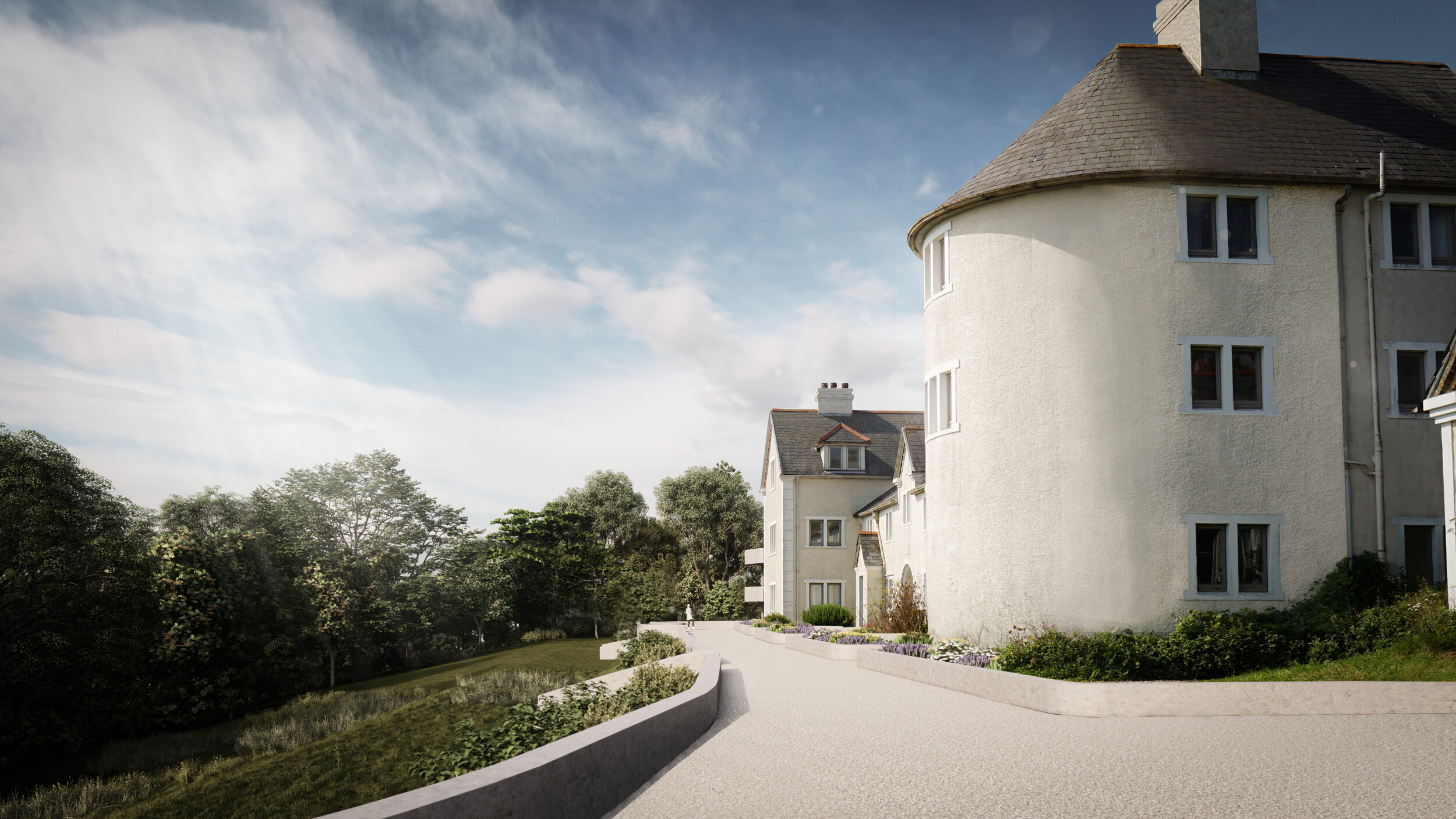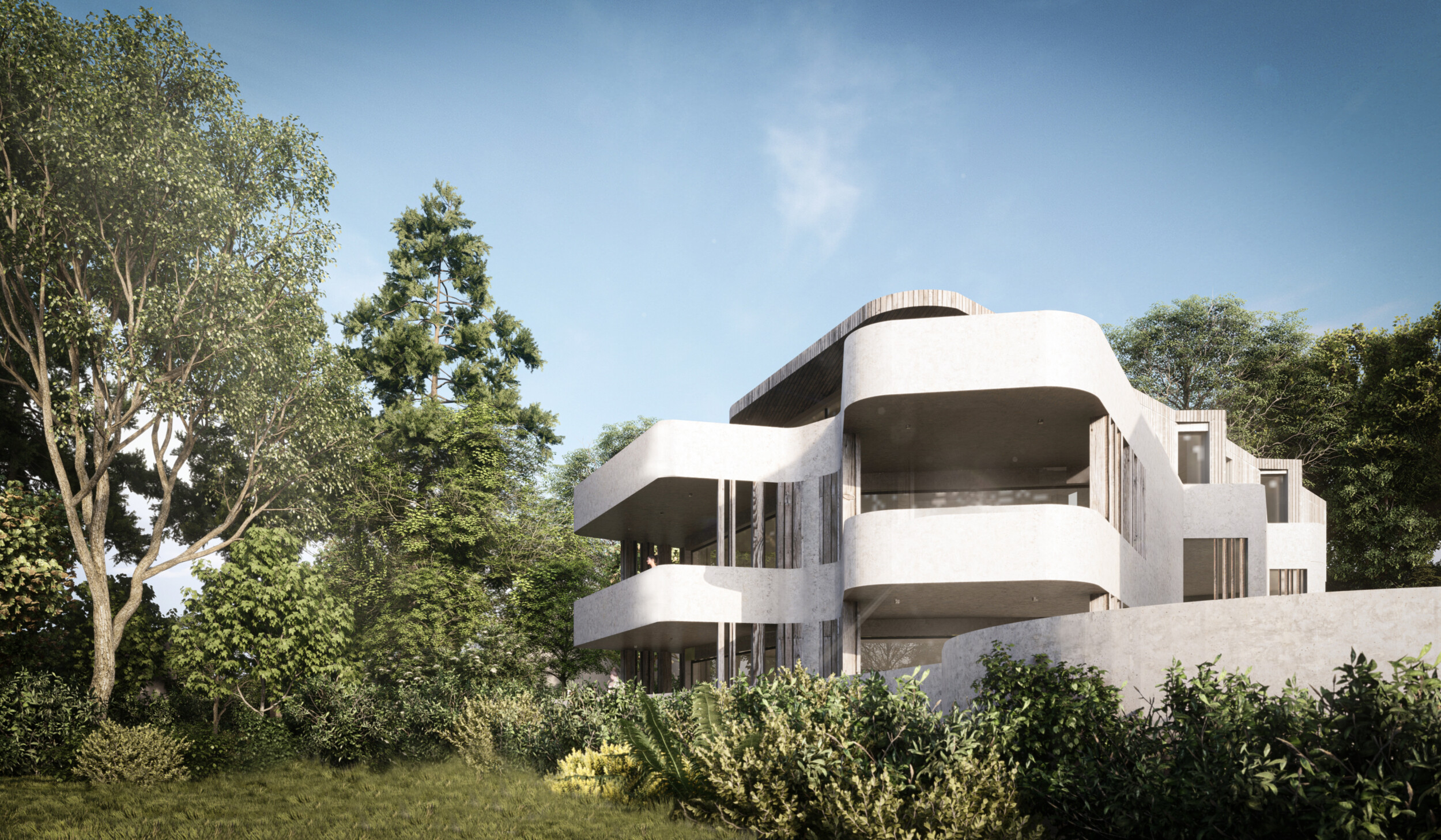 Hollaway Studio has successfully secured detailed planning and listed building consent for the conversion and extension of the Grade II Listed Coast Guard Cottages in St. Margaret's Bay in addition to the building of a further five new contemporary apartments which will complement the existing 19th century building.
Hollaway's designs would see the extensive refurbishment of the existing listed buildings, which have fallen into a state of disrepair and need significant renovation. In creating a design that is both boldly different from and yet sympathetic to the existing architecture, the new building helps to sustain and revive the life of these historic Grade II listed buildings.
Comprising 18 units in total, the original coastguard cottages are flanked by two newly built wings containing flats. The cottages, which have an Arts & Craft style, will be returned to their former glory including complementary contemporary rear extensions, creating necessary and significant additional floor area to the previously tight spaces to create high quality modern cottages that will remain viable as dwellings long into the future. The glazed and curved extensions will flood light in and allow the buildings to breathe again.
Hollaway has taken the robust curved walls of the imposing existing building as the inspiration for the overall design. By reinterpreting it repeatedly throughout the site, the curve is echoed in both the coastguard cottages' rear extensions and the overall design of the new flats that flank them. The new contemporary apartment building takes visual cues from the existing buildings, incorporates a chalk grassland roof, and is sited to ensure the building respects and complements the views of the listed terrace.
The site, which has a dramatic sloped topography, characteristic of the coastal settlement of St. Margaret's Bay, is situated within the St. Margaret's Bay Conservation Area and benefits from stunning unobstructed sea views.