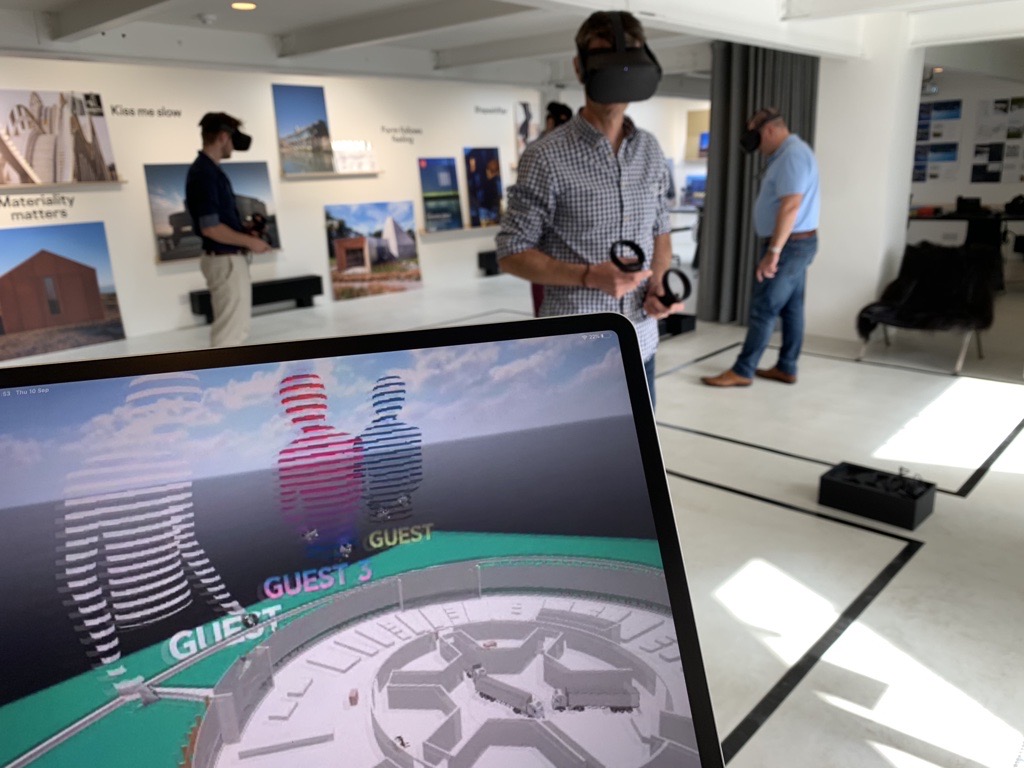 Whilst all architects admire and appreciate a physical model, advancements in technologies such as virtual reality beg the question – could the virtual experience supersede this? Or will there always be a place for the tangible?
A physical model sits proudly in an exhibition, it is a centrepiece to any event and its set scale encourages us to lean in, peering through gaps and experience the building as a 'giant.'
However, VR technology allows us to go further, we can be this 'giant' but we can also shrink ourselves to the scale of the model. And 'The Wild' allows us to go even further, using numerous headsets, it allows us to bring clients into the space at the same time enabling us to be standing and virtually inhabiting a space together.
This development in technology allows us to have conversations and collaborate with clients in a form that they can relate to. The headsets and controls allow for individuals to walk, feel, experience and communicate, placing them in a space that will one day be a reality. VR creates an environment which they are comfortable to make decisions and suggestions of which we are able to adapt and generate there and then.
Whilst we have the VR experience set up in the studio, it is also accessible from anywhere in the country or world. This means that we can have clients physically located in the comfort of their own home and yet virtually located within our proposal – something that has been invaluable over the last 10 months.
We believe that there will always be a place for the physical model, which is tactile and instantly legible, but 'The Wild' has given us an insight into how we add to the client experience and this technology in now. The future is bright.