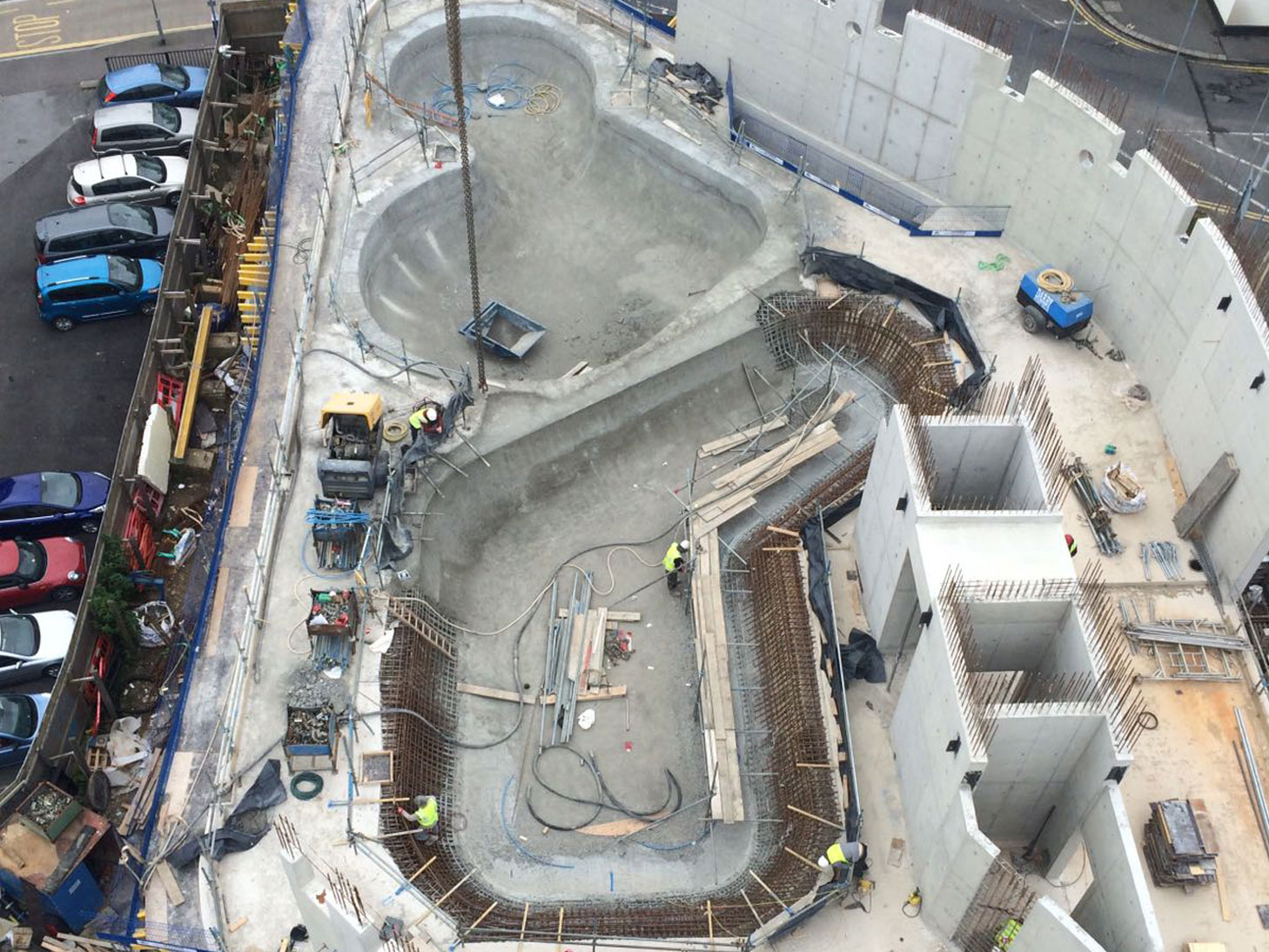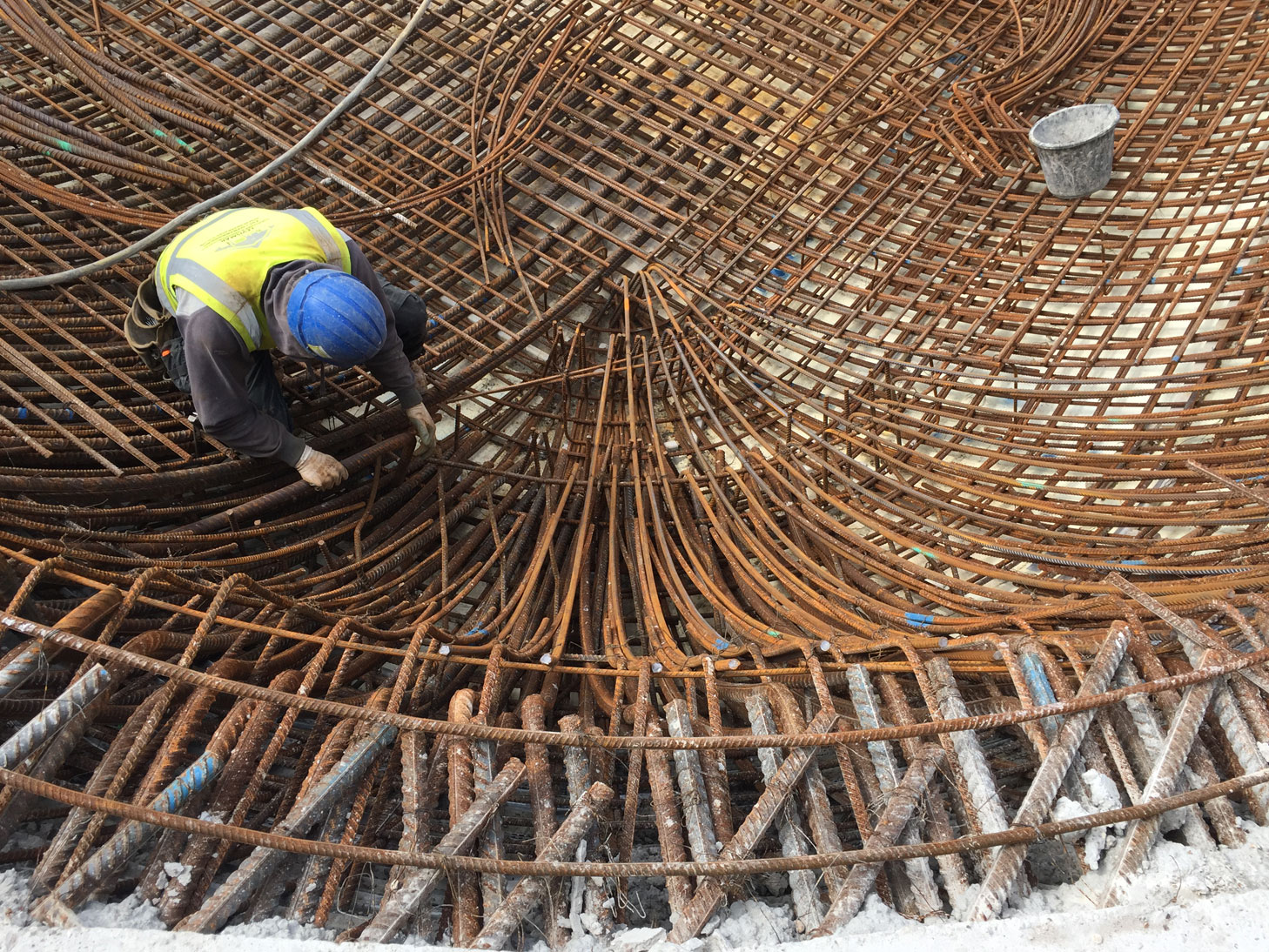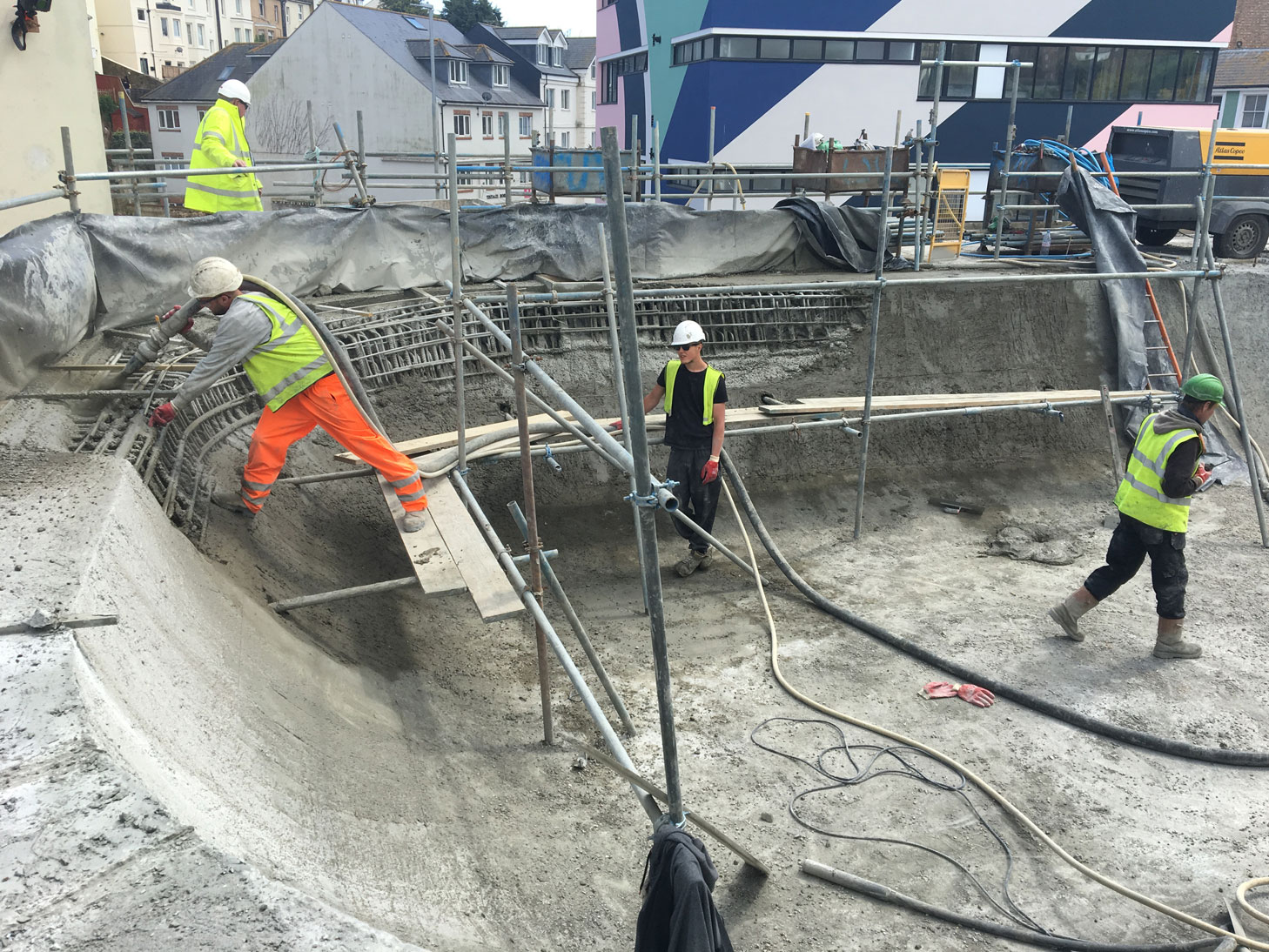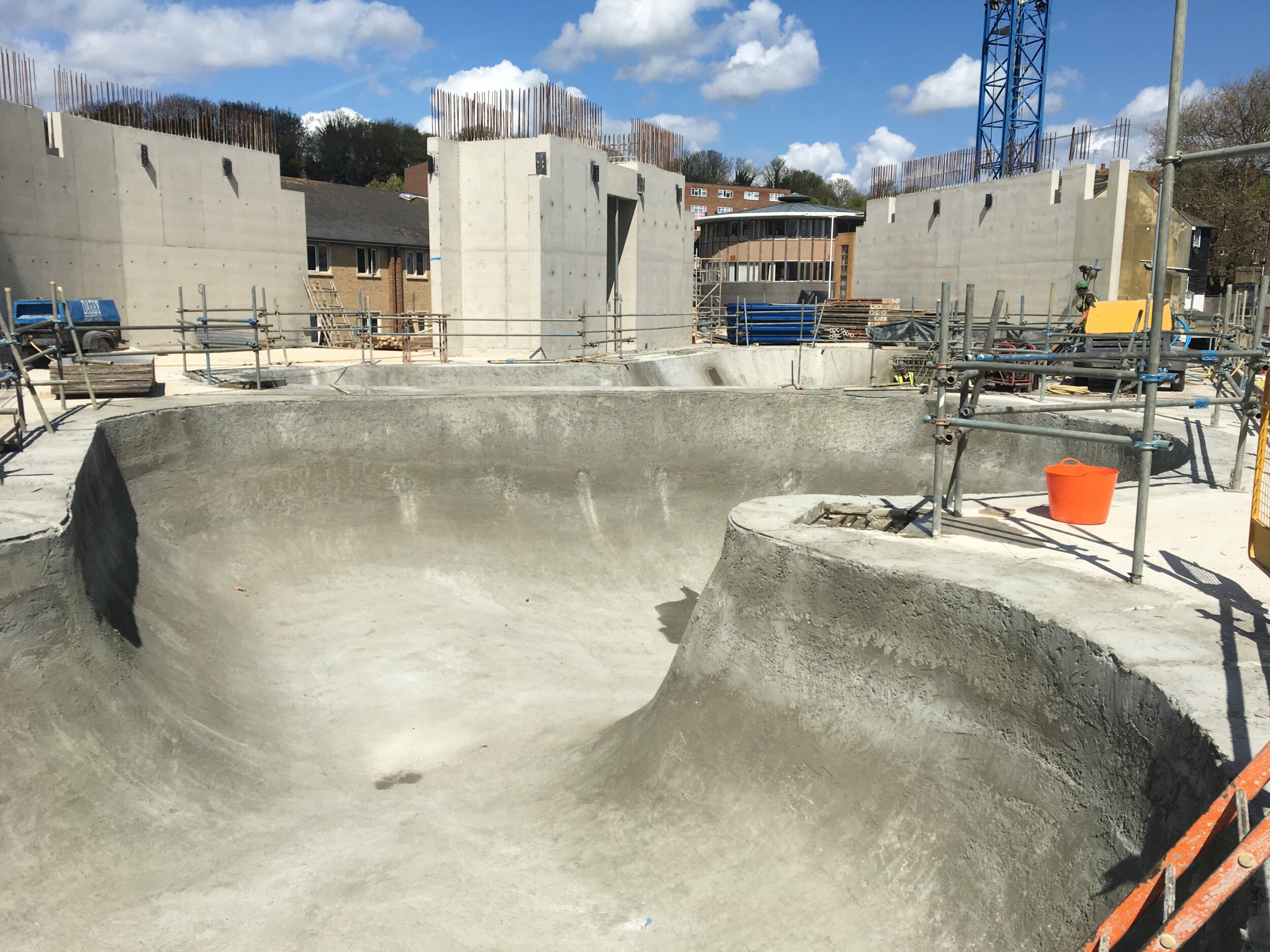 We are extremely excited to see the concrete skate bowls take shape at what is to be Folkestone's multi-storey Skate Park.
The images attached show the extraordinary processes that have been taking place in constructing the structural bowl and to produce what is to be a world's first – a bowl floor suspended five meters above ground.
With the highly complex 3-dimensional handwoven re-bar jigsaw in place against a prefabricated polystyrene formwork, a structural concrete spray mix has been applied by a shotcrete specialist contractor to line the hole. The structural concrete bowl will be topped in specialised concrete skate surface to create a competition standard skate bowl.
Once the structural concrete is cured and has reached full design strength, the polystyrene formwork will be removed to reveal the curved underside of the concrete bowls which hang into the café space below.
This concept has been part of the project since its inception, allowing visitors to the café to immerse themselves in what is happening above their heads, as they sit underneath the heavy, suspended structure.
We can't wait for the reveal – watch this space for more news.