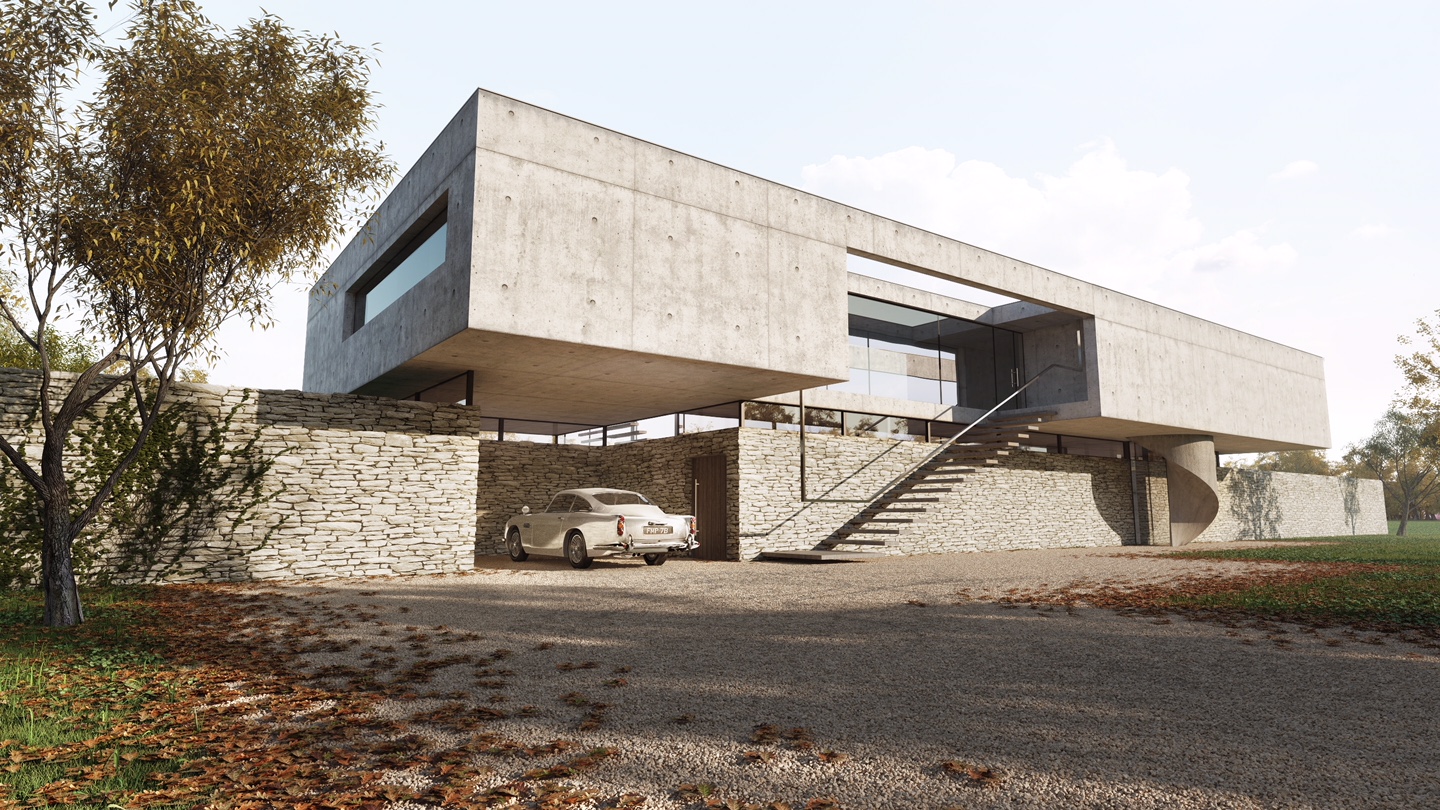 When approached to design the equestrian centre Angley Stud, we told the client that we knew nothing about horses. His response was that this was all the better. He didn't want a horse person as his architect. He wanted something different: he wanted someone who knew how to design with feeling. For such a horse, the ultimate dancer, the elite of the elites, it would have to be the most extraordinary of designs.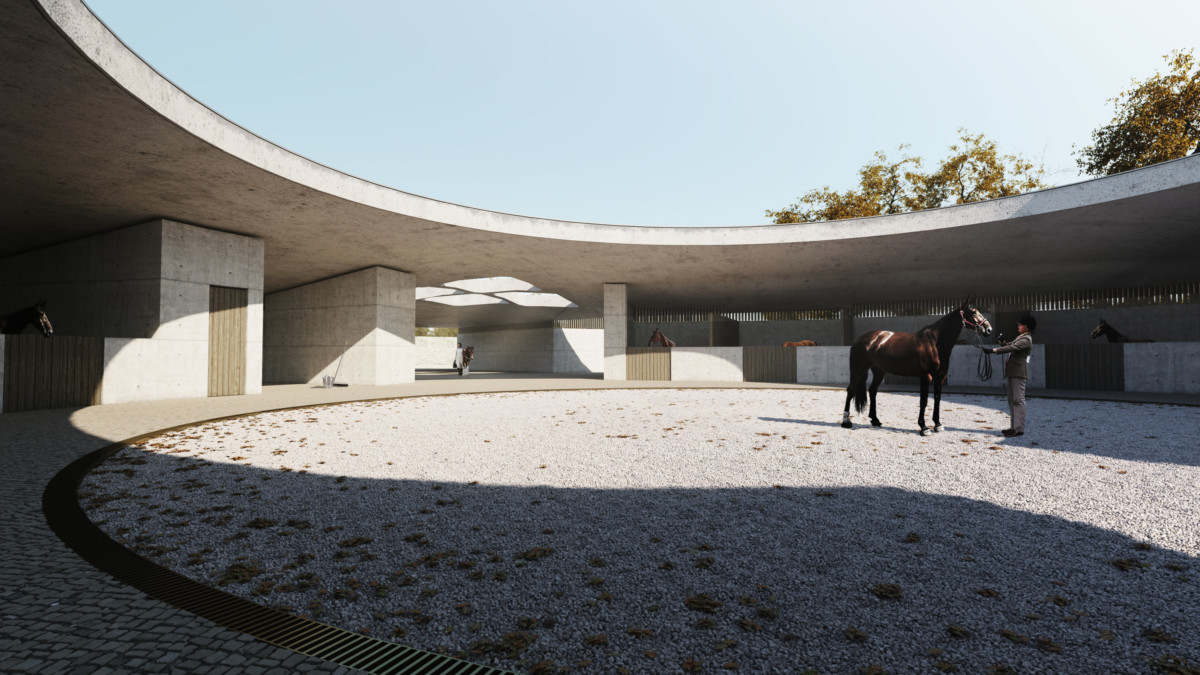 Already blessed the historic estate of Angley Park and the High Weald Area of Outstanding Natural Beauty as setting, the answer was to match the poise and beauty of the dressage horse to a bold and contemporary building, a purist design, one that as well as responding technically to the physical needs of its inhabitants, has a deep understanding of their emotional needs.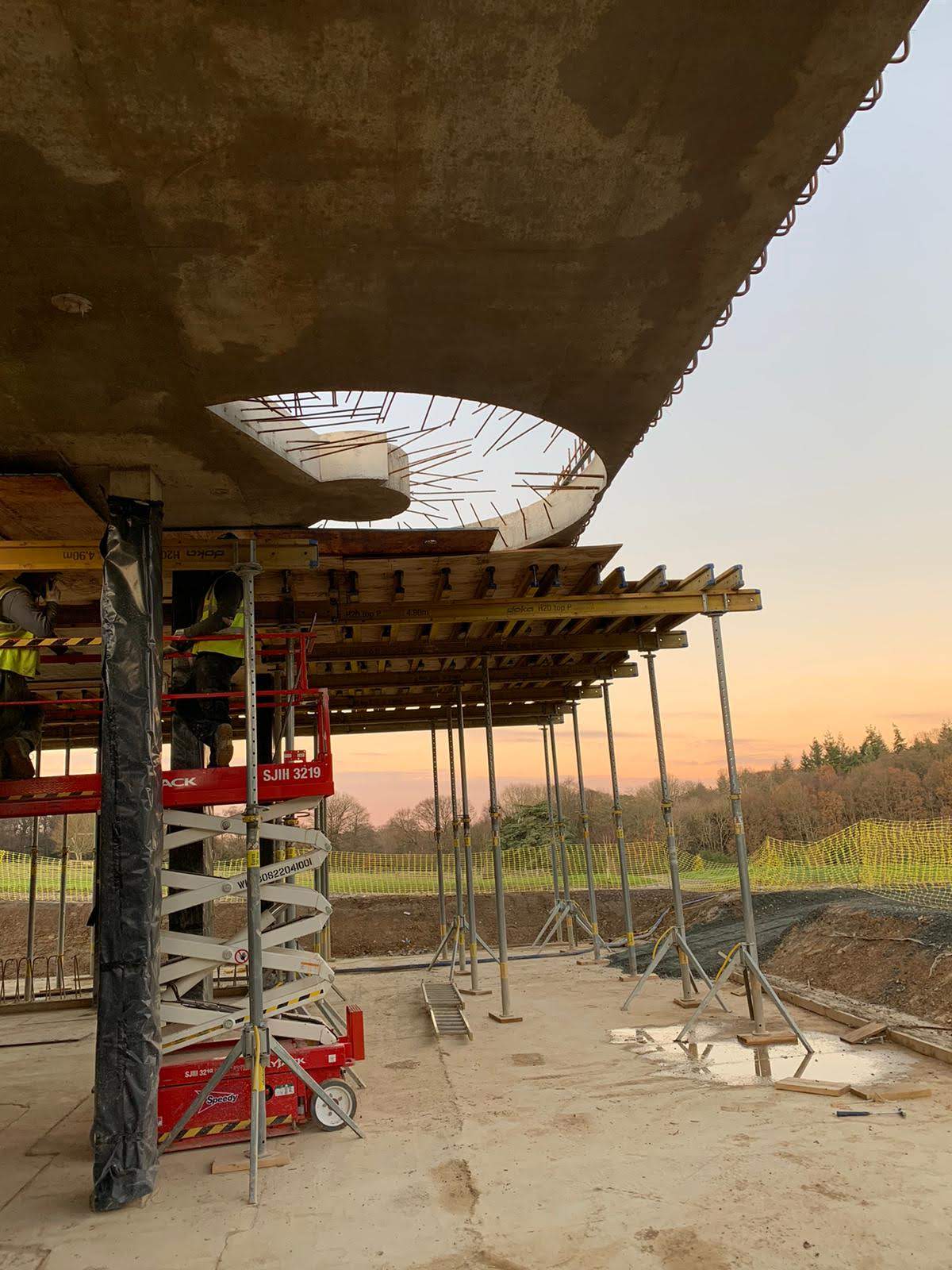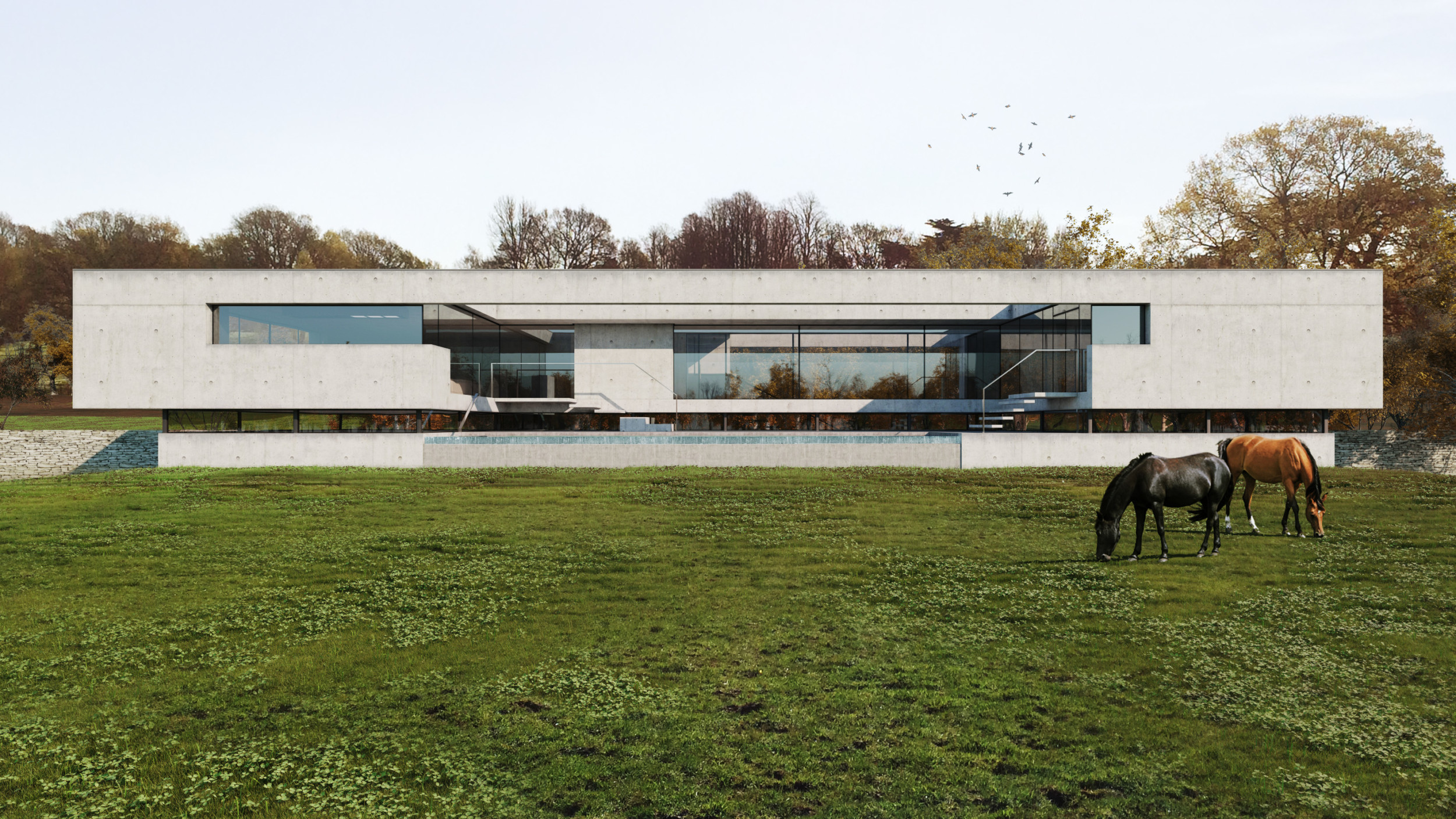 Thus, the decision to float the building on a ribbon of glazing, thereby bathing the lower ground floor in natural light. Thus, its central spine, tying Angley Stud's many parts into a unified whole and, even more importantly, serving as anchor and reference point for its inhabitants. And thus the stables as circle, a beautiful space, and one that in treading a necessarily fine line between the private and the public, gives each horse a sense of its neighbour. This is design with feeling.