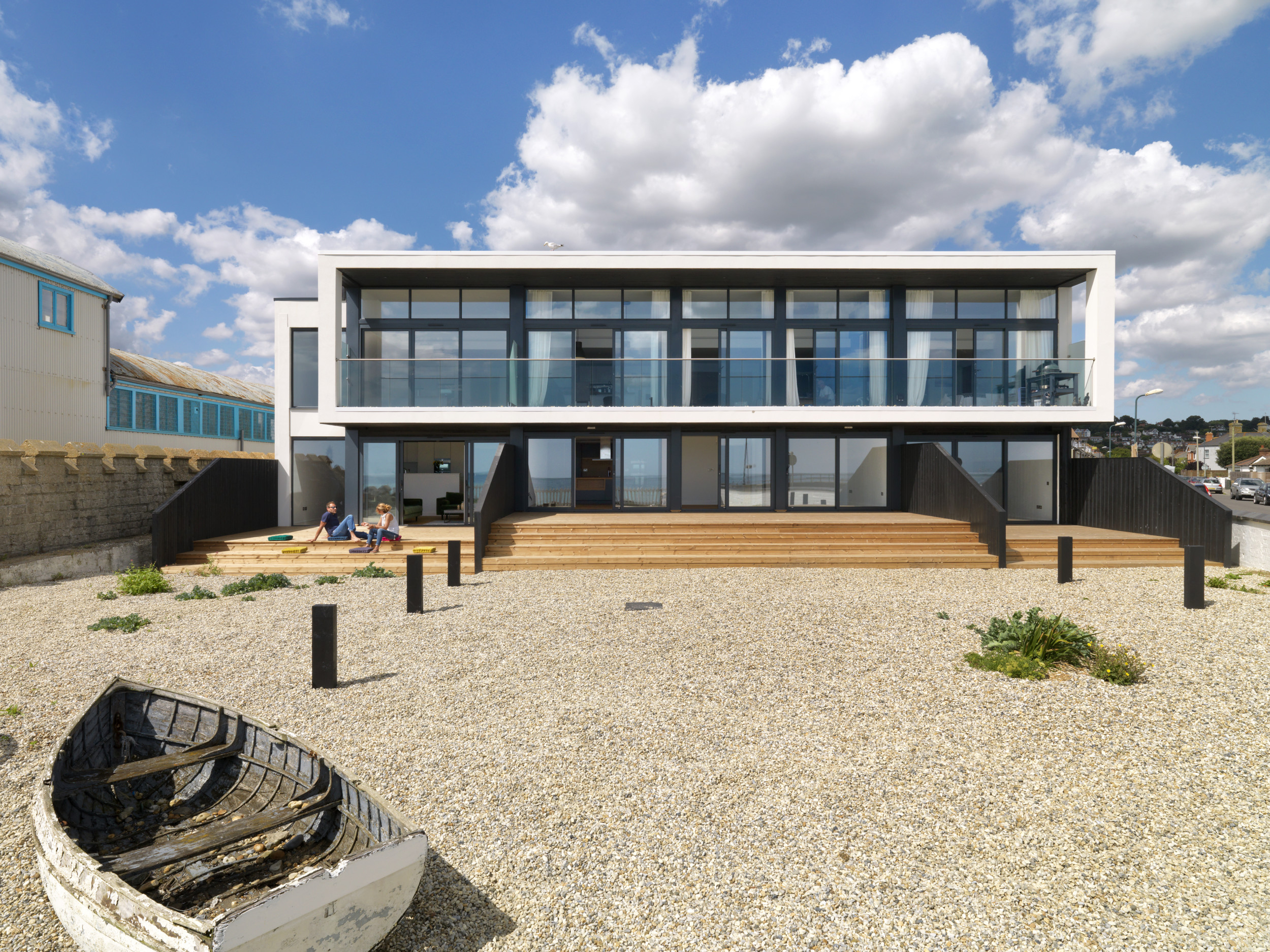 A house becomes a home when understood as part of something bigger than itself – the hopes and dreams of its owners, the fabric of the wider community, the land in which it sits. The design of such a home has listened to the past, empathises with the present, and is a custodian of the future. No alien, it fits beautifully.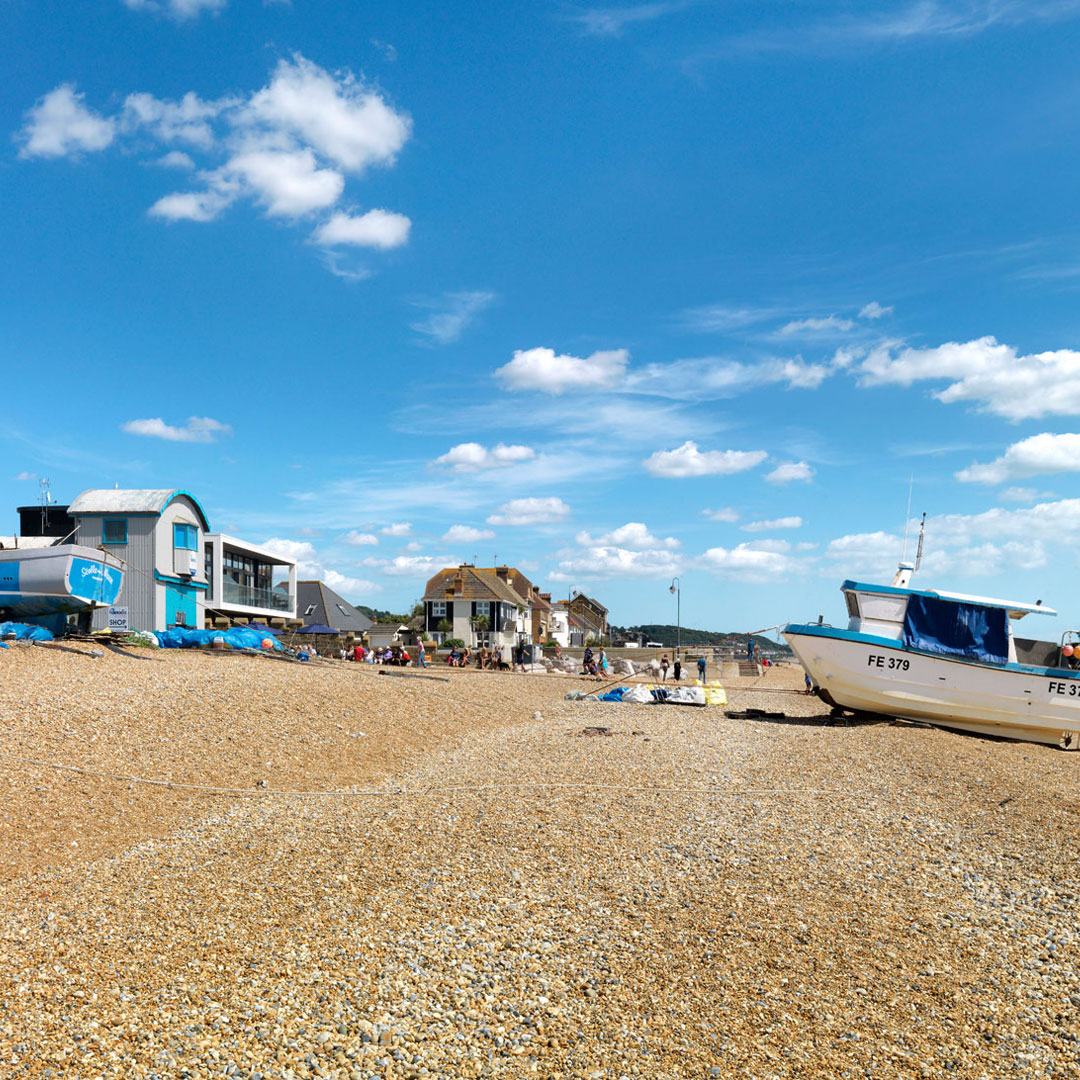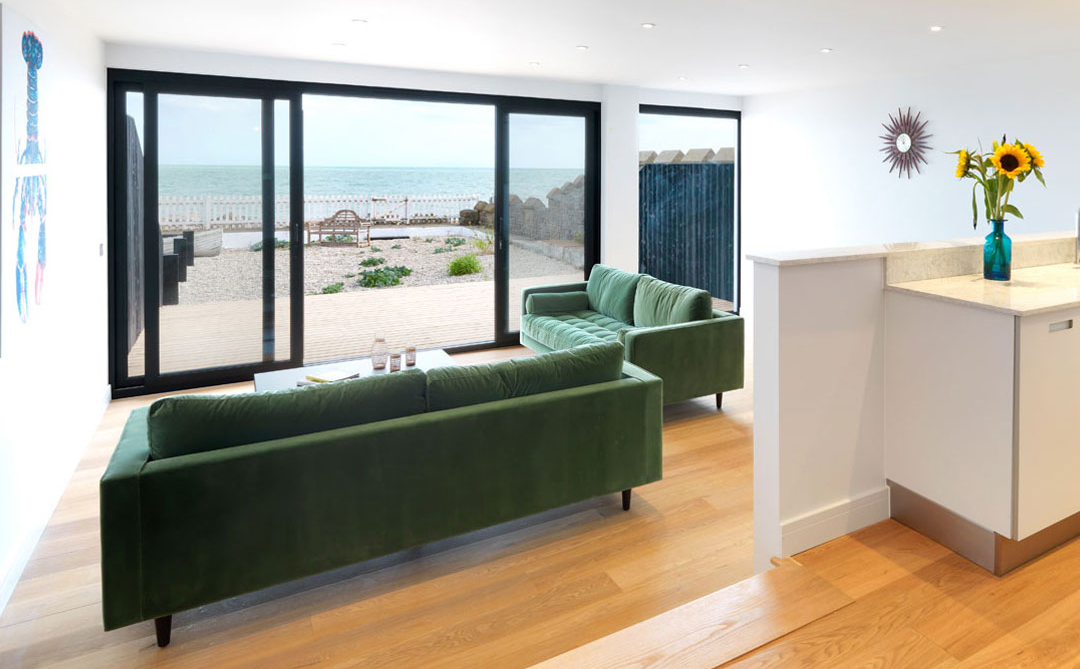 Three-storey Bay Coastal Apartments is such a home. Set on the shingle beach at the corner of St Leonard's Road and West Parade, its curved frontage has been designed to complement the barrel-vaulted roof of the listed and neighbouring lifeguard building. The top floor is invisible from the front of the building, ensuring that it never overstates its presence. There is nothing between it and the beach and the sea. It sits next to Griggs of Hythe, renowned fishmongers and eatery.
Nature their infinitely large front garden, deeply respectful of their neighbours, and marked by a highly contemporary design, the six apartments that constitute Bay Coastal Apartments are not flats. On the contrary: they're home.