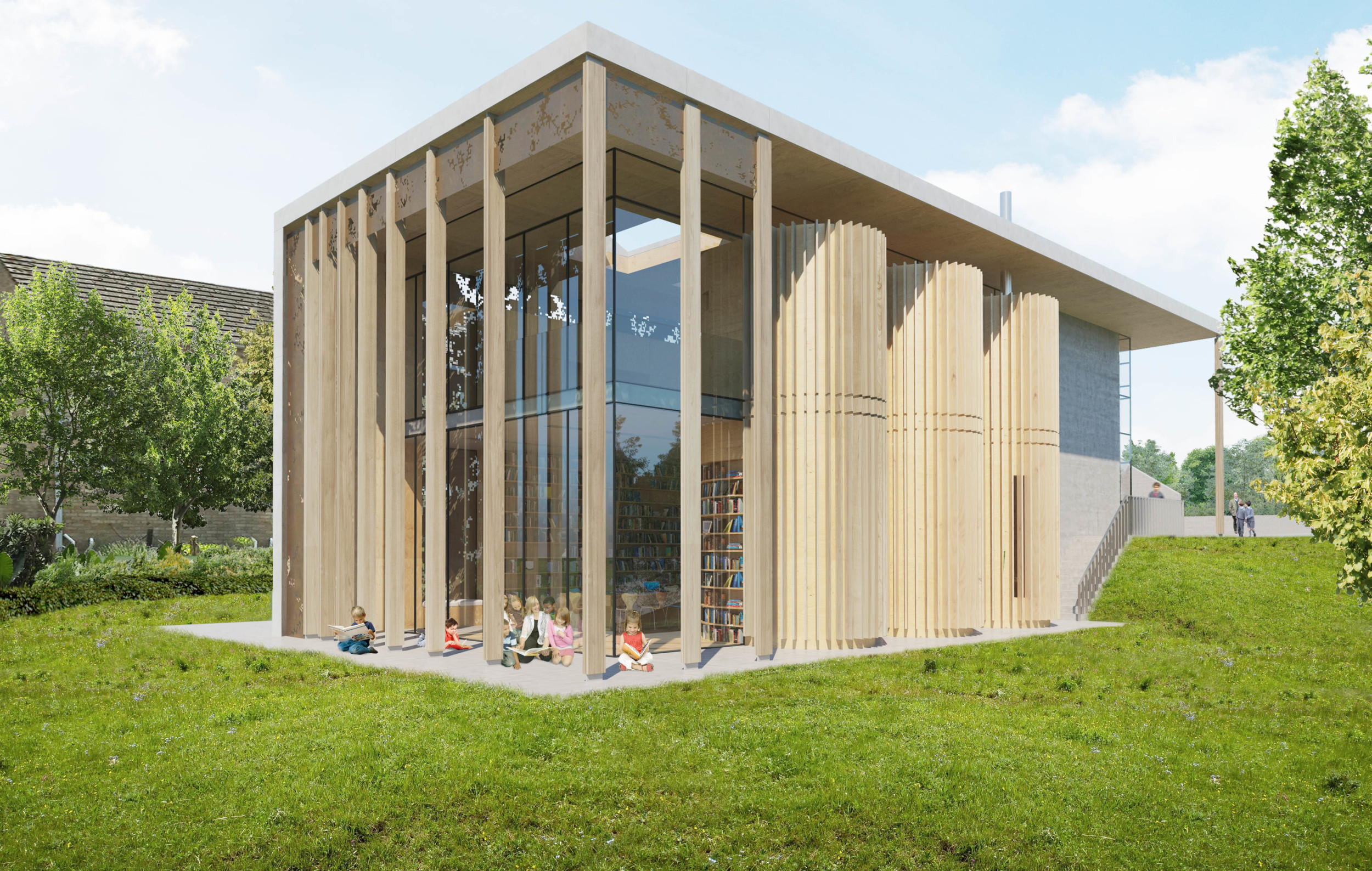 Inspired by Mondrian, the façade Brambletye School's for the new art and library building gives way to a multi-use space dedicated to achieving excellence in ways that play to the strengths of a cohort of leftfield learners. Feeder to the likes of Harrow and Eton, this is a school that, as well as championing art as valid alternative to mathematics or the classics, seeks to bring books to those for whom the printed symbol is more puzzle than sign and signifier. Technology plays its part here, but so does simplicity, intuition, and a belief in the building as arch enabler.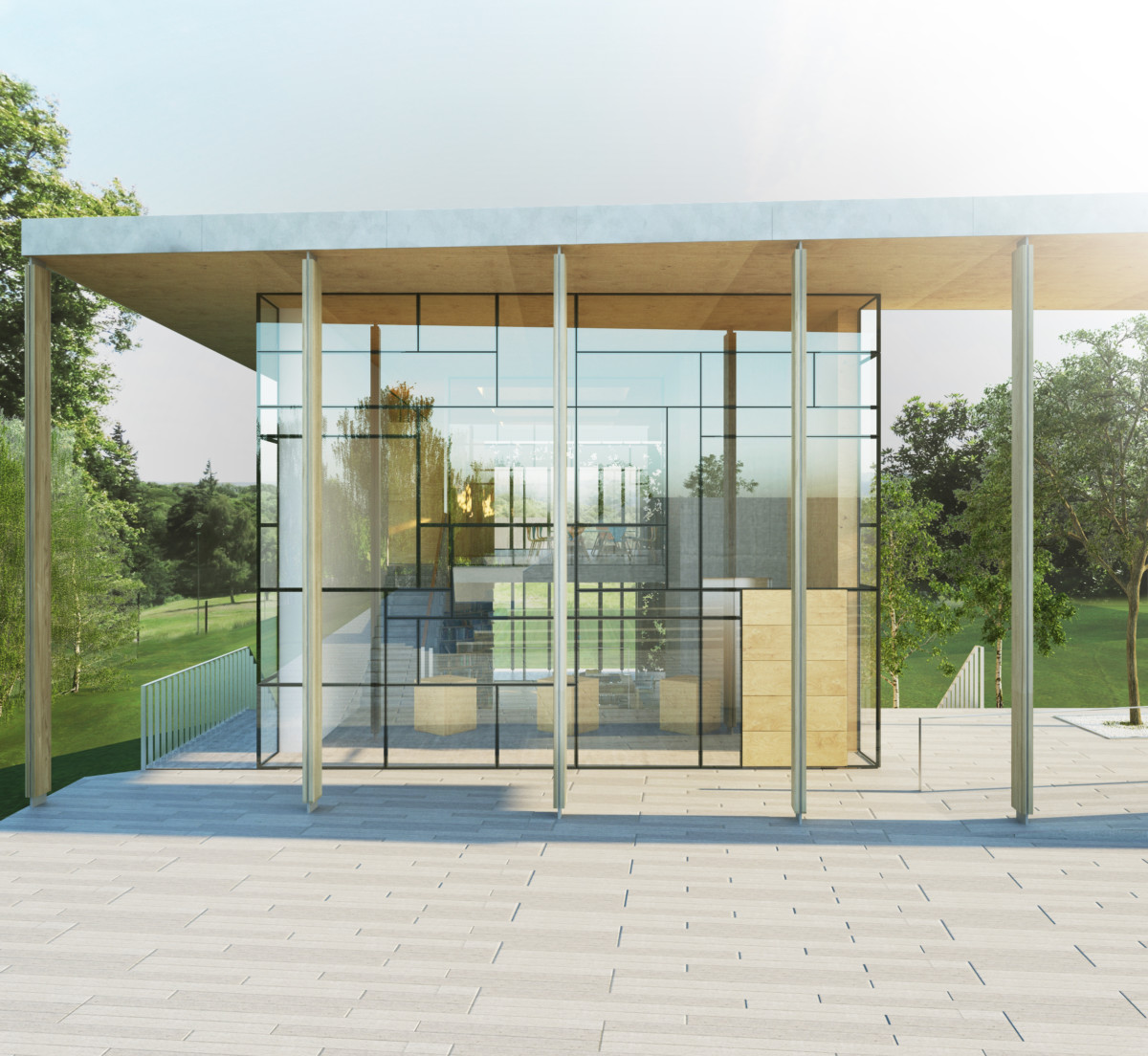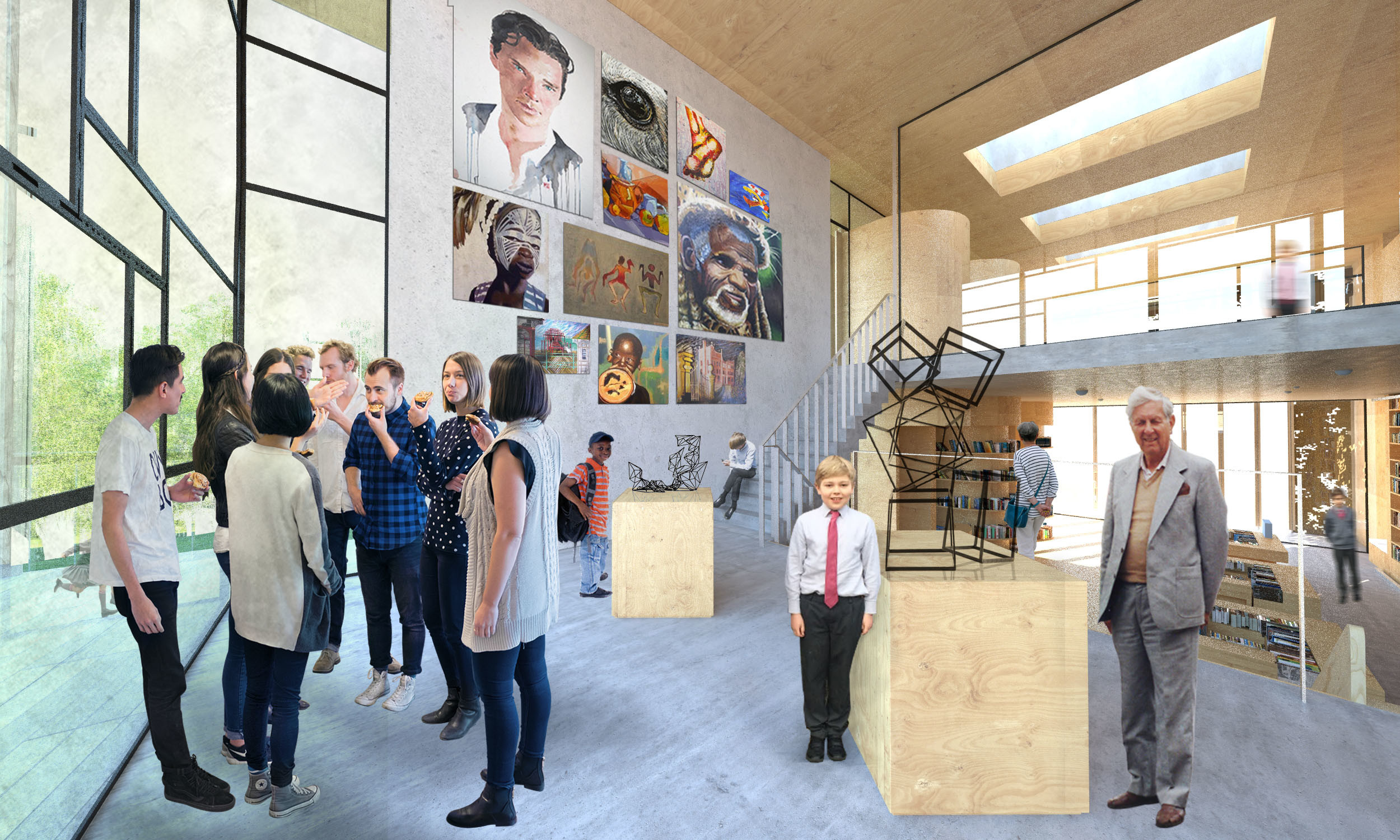 Set on hill overlooking the Surry countryside, the new building sits within a new courtyard space, the front façade's motifs an artistic nod at the building's function. The large entrance foyer doubles up as a small gallery, and is open to the ground floor library. The spaces within are connected by a small amphitheatre formed within the steps, incorporating a fun slide – here we learn with our bodies as much as we do our minds.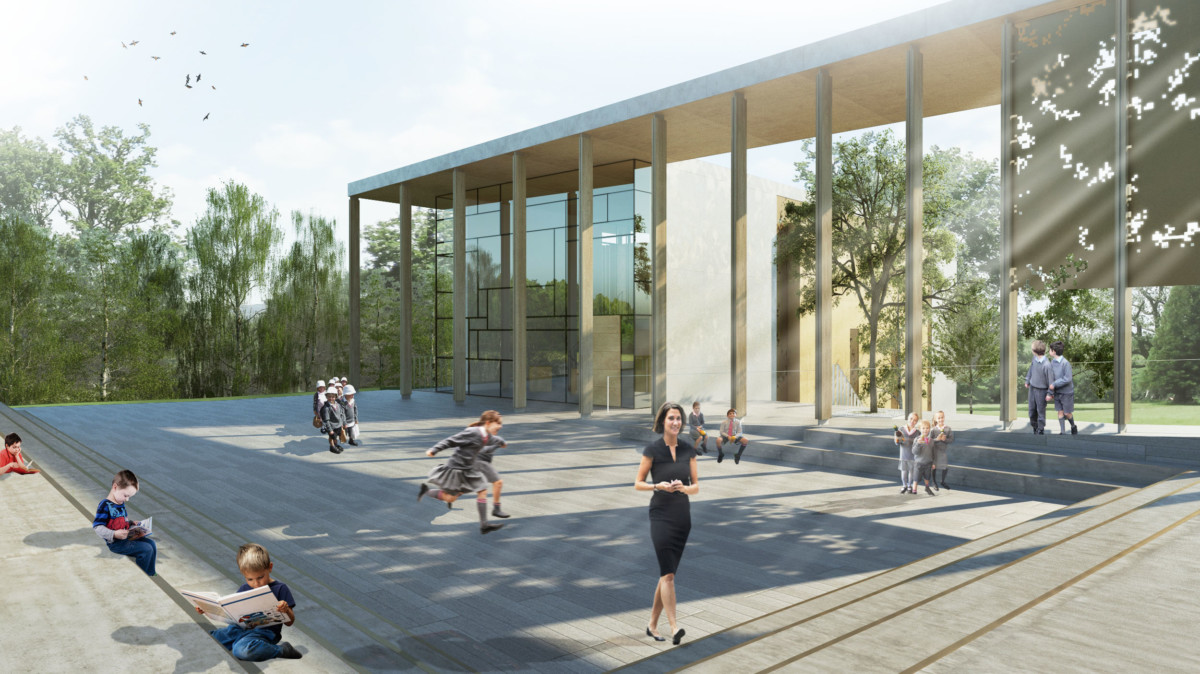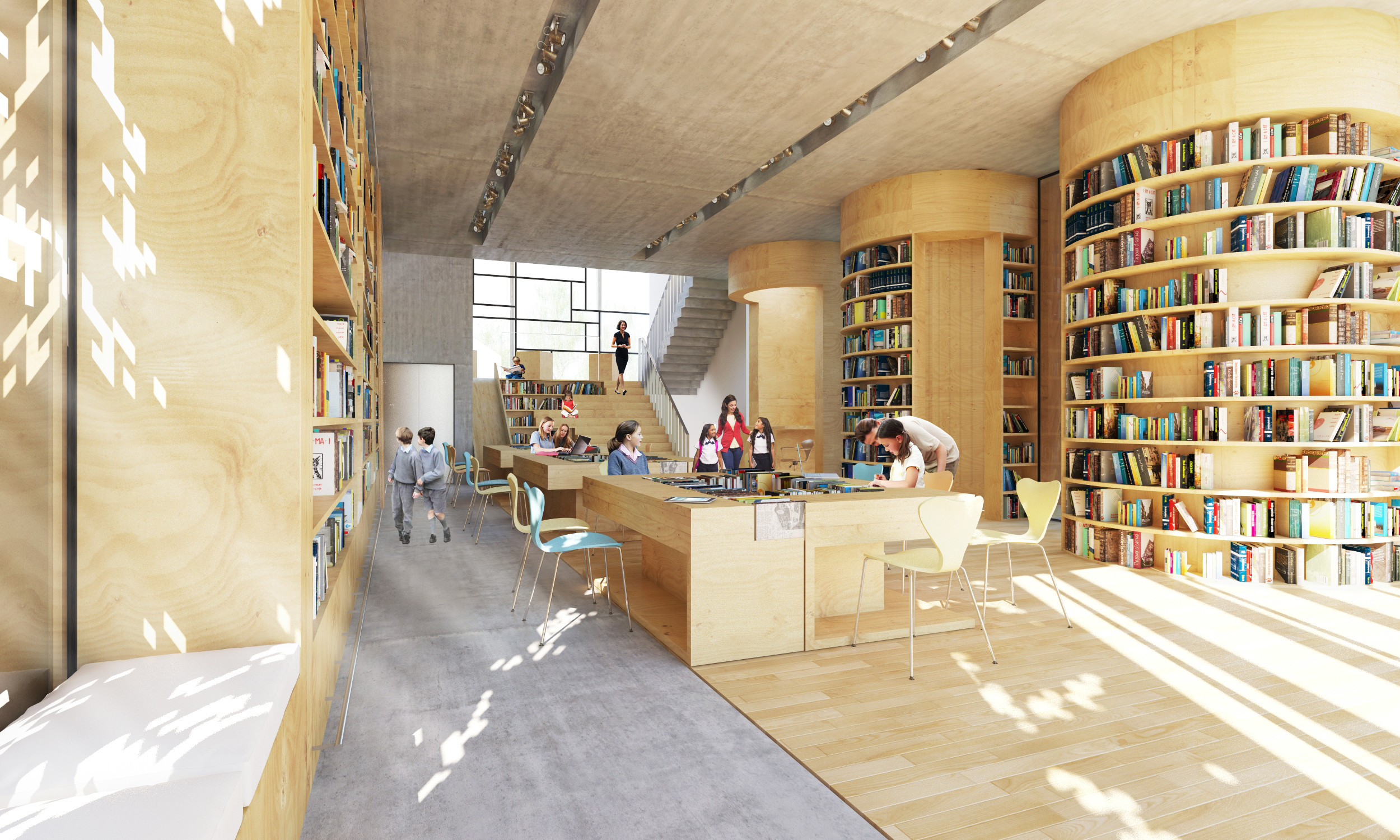 Meanwhile, Brambletye's renowned art department's new home is set on the first floor, the height and position taking advantage of the proliferation of ply-clad adding an equally natural feel of warmth. Individual pods continuing the architectural forms of the learning pods below create pottery and photography spaces.