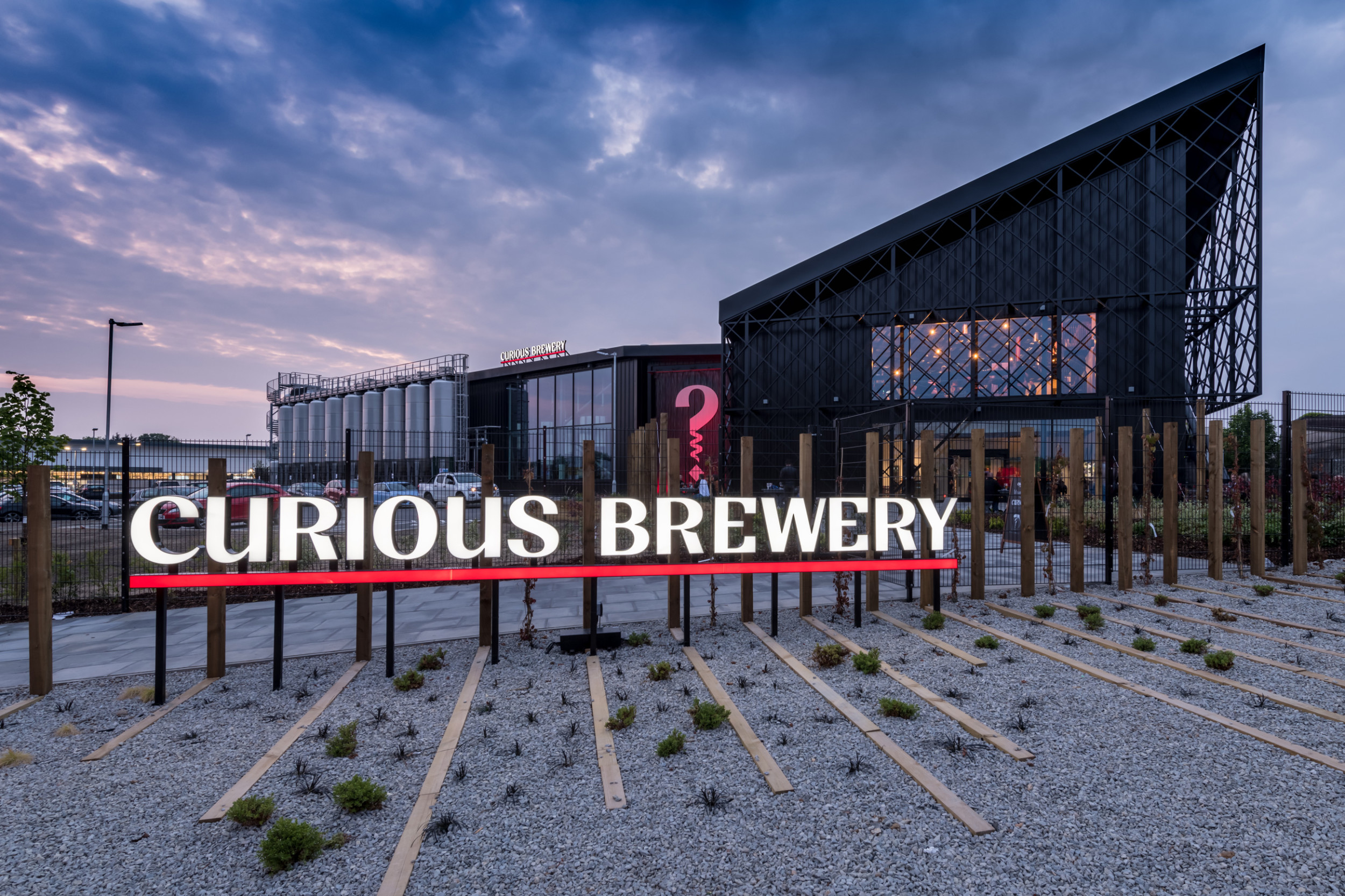 As befits its name, the Curious Brewery in Ashford, Kent, is not to be found – as one might expect – on an industrial estate at the edge of town. Rather it is on Victoria Road, right by the station, in the middle of town. Even more curiously, it hardly advertises itself, being black and possessed of an entrance that takes some finding.
If initially confused, then we are offered an inkling of its purpose in the row of giant tanks that stand in the forecourt, and in the landscaping, which includes many of the ingredients that go into the making of Curious beer. Which is as it's meant to be, the brief for the brewery simply: a curious building for a curious beer. As with the beer, we are not, at first glance, supposed to get it. An ode to the industrial, we understand that it is a factory: we enjoy the aesthetic, its form, but we remain unsure as to its definitive function.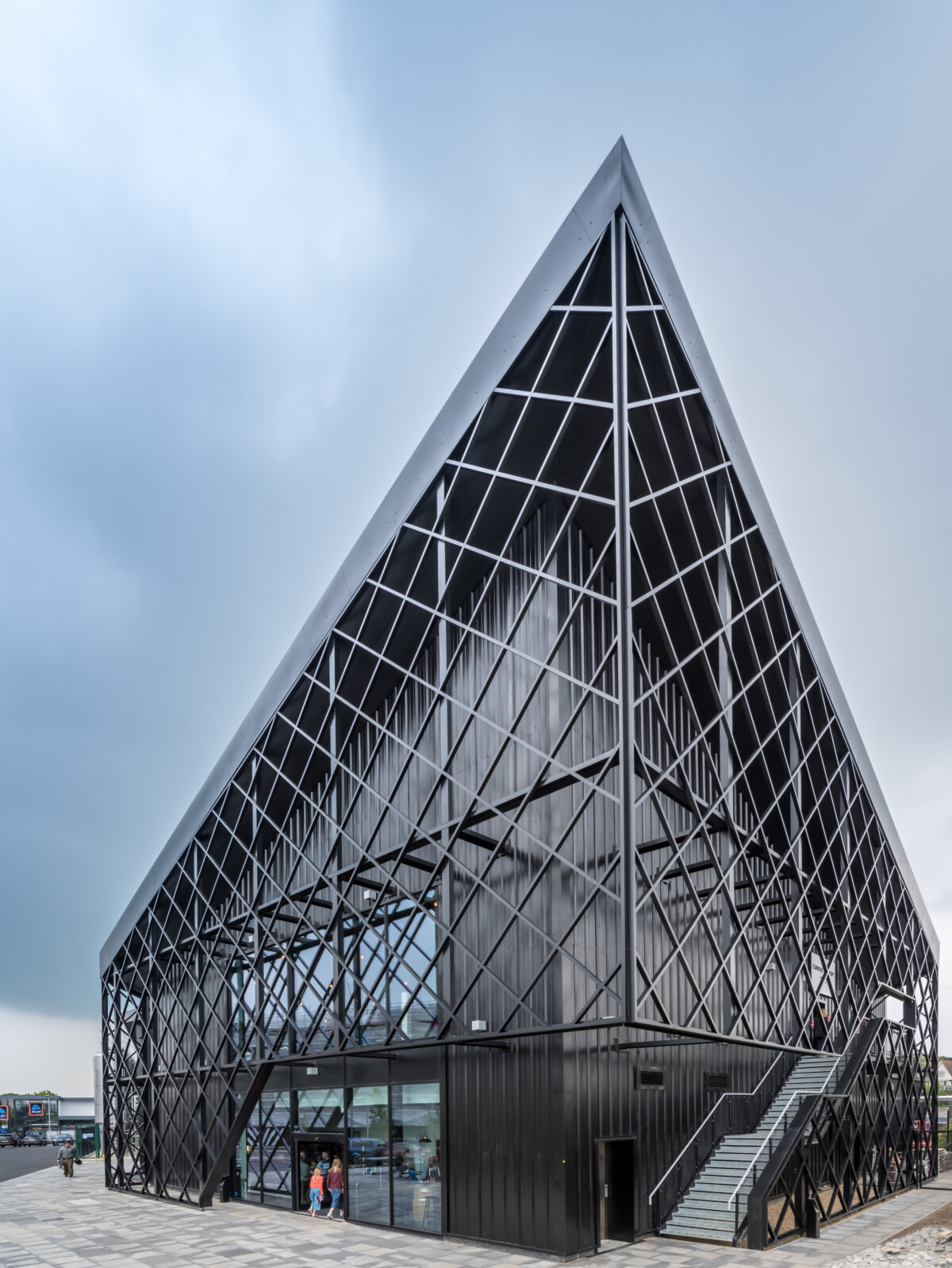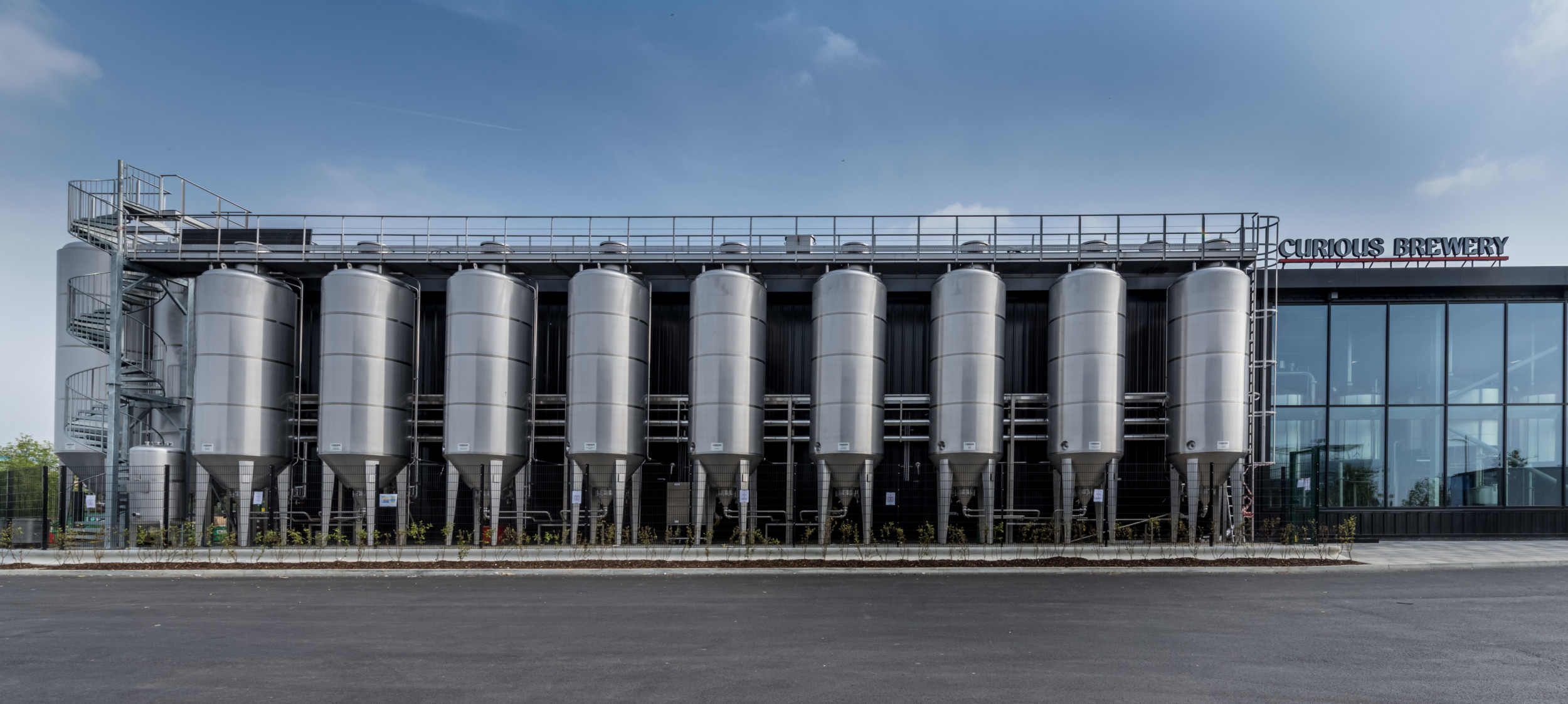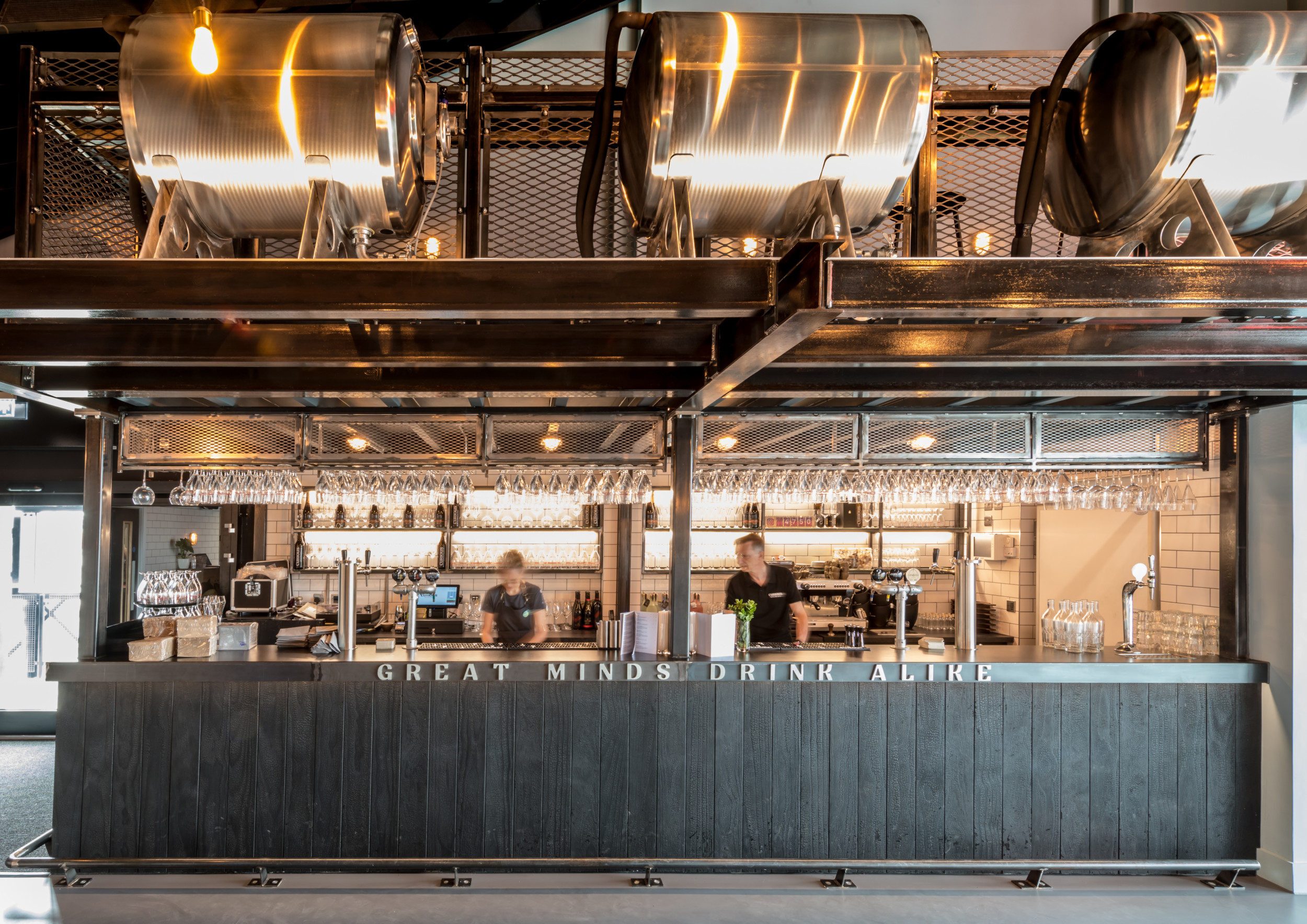 All, however, is revealed the moment we step into the brewery. Once through the small entrance, the space explodes up and out, revealing a supershed dedicated to the complex functional requirements of a brewery whilst showcasing production techniques and craftsmanship to offer visitors a fully immersive brand experience. A place that makes the stuff we're all drinking, right here, right now, and serves it up with fine British chow, we have entered what in effect is a cathedral to beer making. It's simply and generously and deliciously all about the beer. Curiosity satisfied.
This is the third project that Hollaway Studio has designed for Chapel Down, following the Wine Sanctuary (Tenterden) in 2017, and the Gin Works which opened in 2018 at Kings Cross, London.