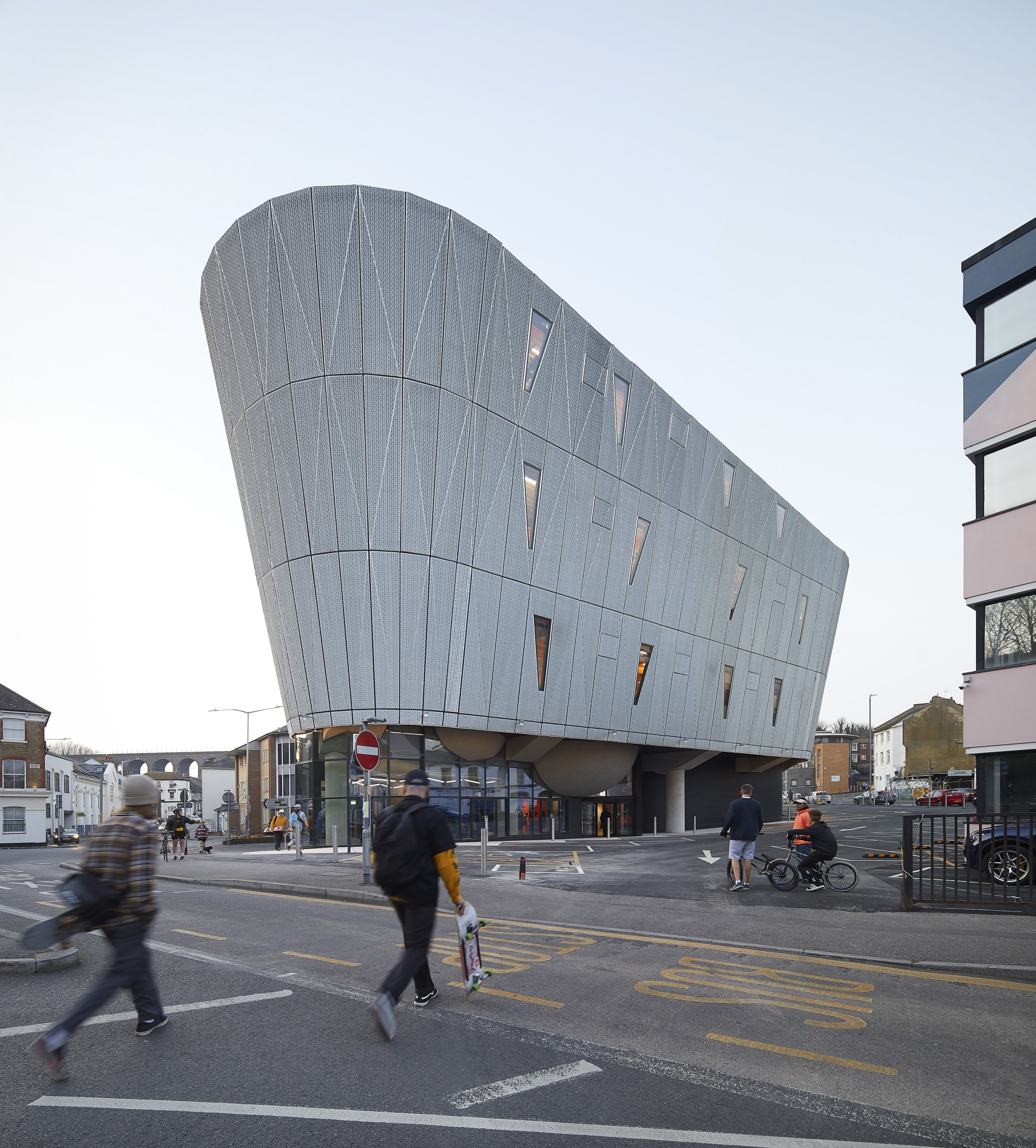 F51 – named so after its Folkestone-based location – wasn't supposed to be the world's first multi-storey skatepark. Commissioned by philanthropist Sir Roger De Haan, the original idea was that it should be a multi-storey car park, after which plans morphed into a hybrid of the two, before settling on that which everyone wanted: a skatepark set on multiple floors.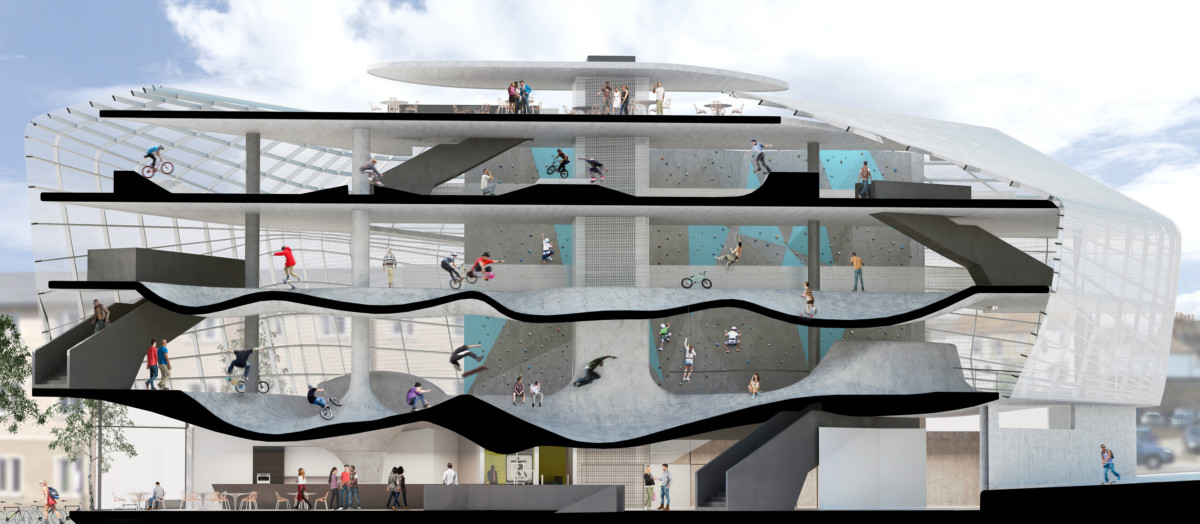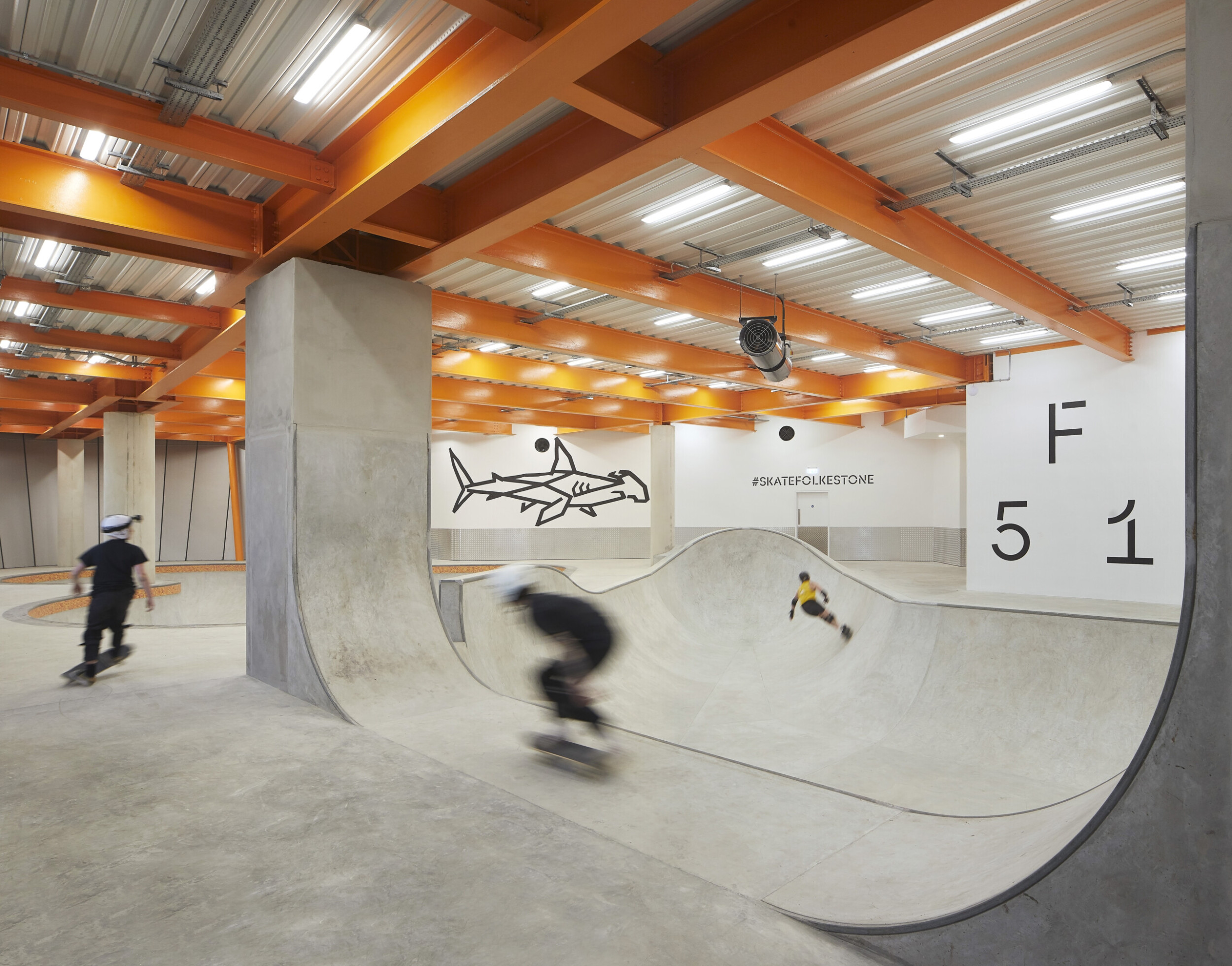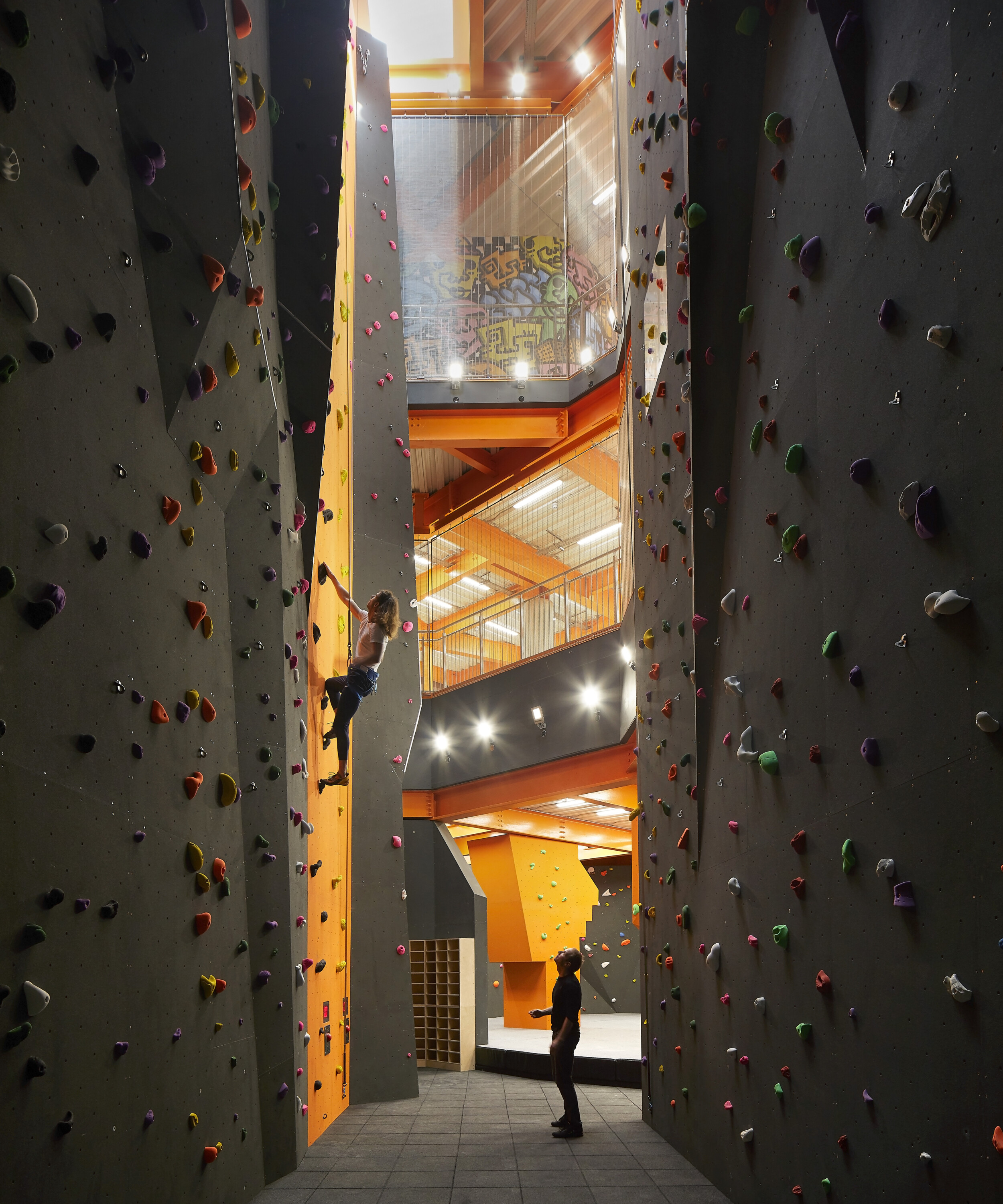 That it should be become such has required some serious out-of-the-box thinking, not least in terms of working out how best to suspend the gigantic concrete skate bowls from the first floor. If in any doubt of the level of physics and whatnot required for solving the problem, a cup of tea in the café beneath their massive and undulating presence should suffice to amaze: incongruously, they appear to float.
Which is only half the story, because F51 is much more than either skatepark or engineering feat. Set in one of the town's most deprived wards, it offers a membership for just a pound a month, and serves as a one-stop shop for the most extraordinary set of social services, its mission to give the young of Folkestone a place they can call their own, and where permission to take risks, to wonder, to have enormous fun, and to actively achieve results in that most natural states of being: a hugely happy childhood.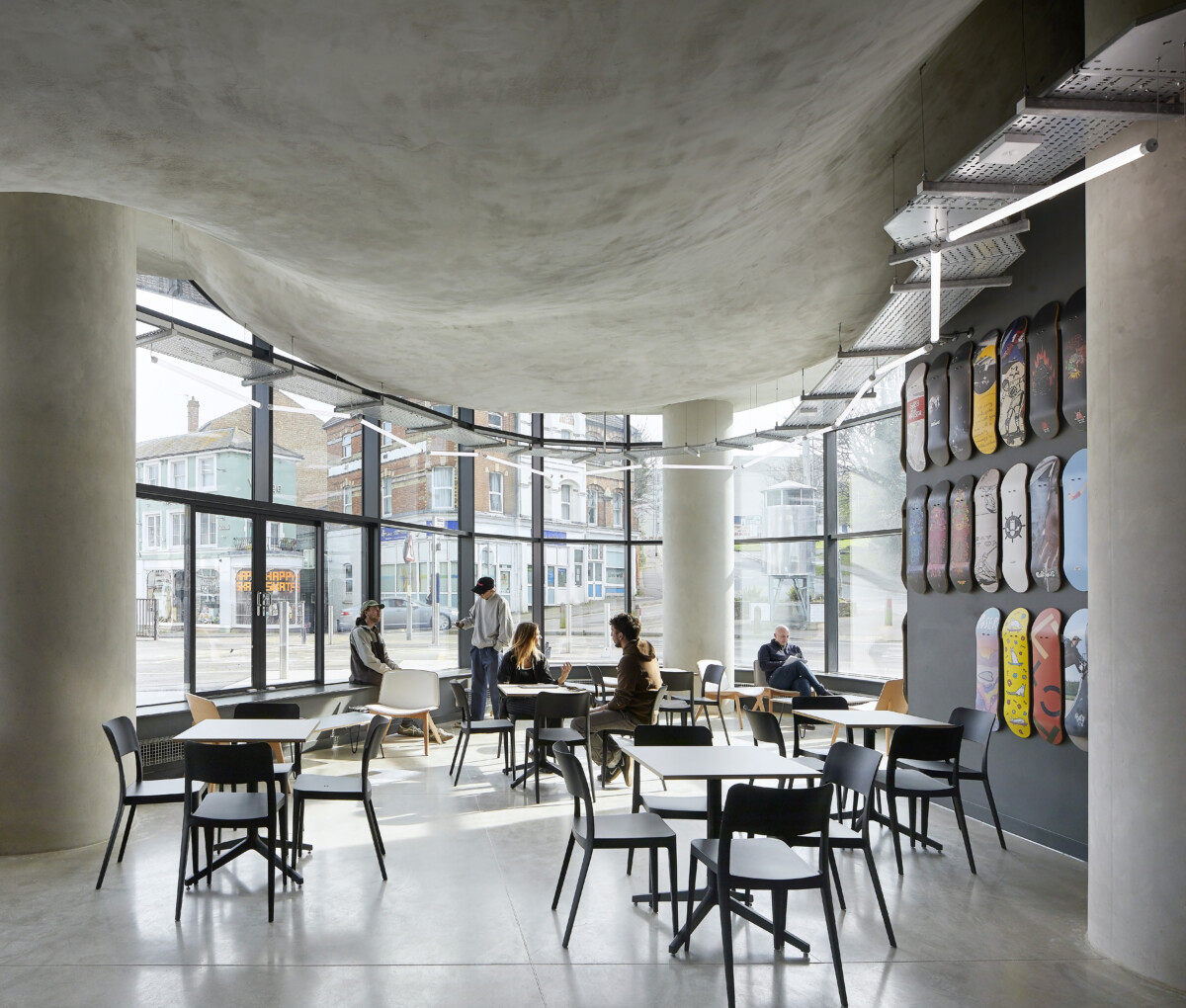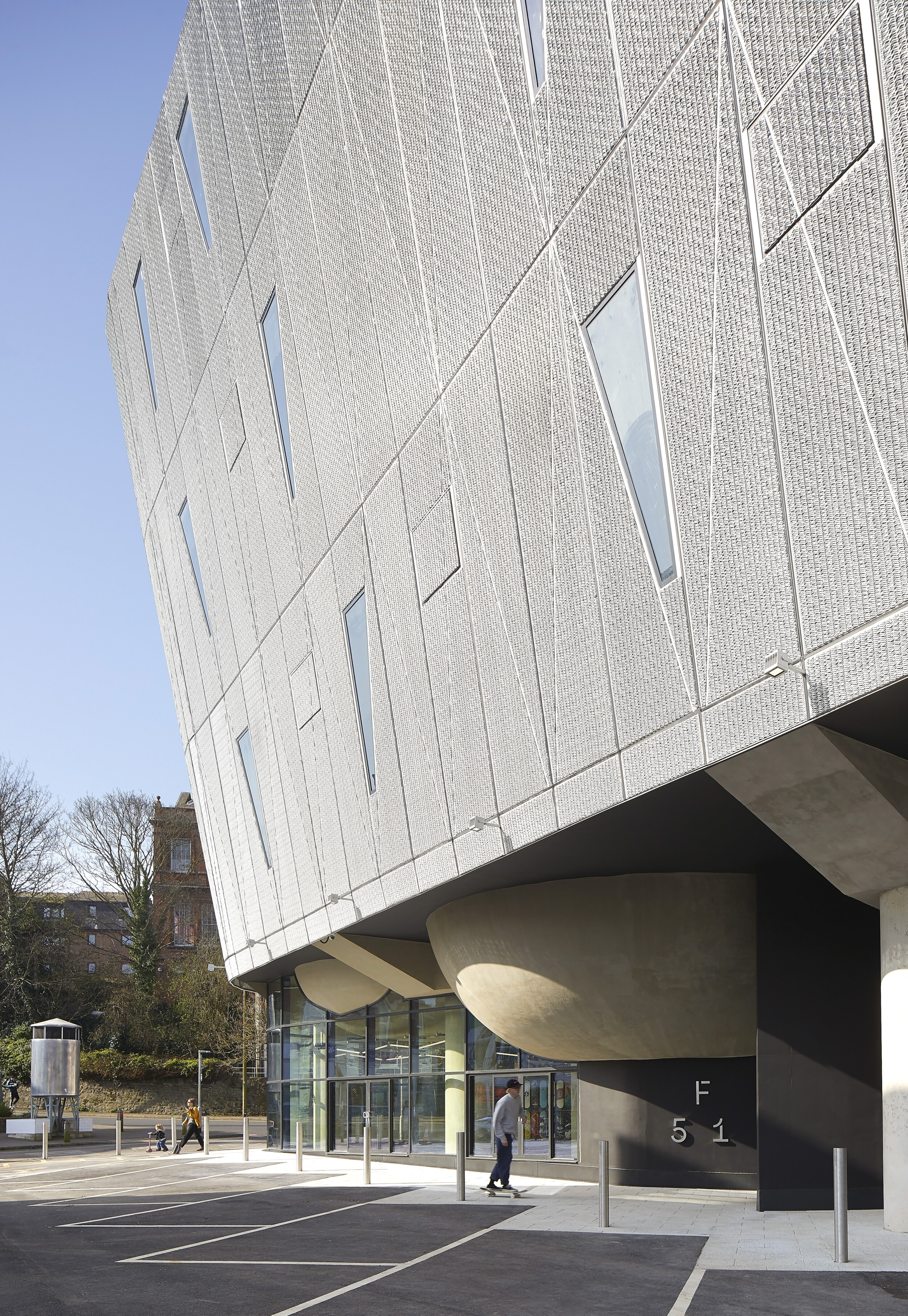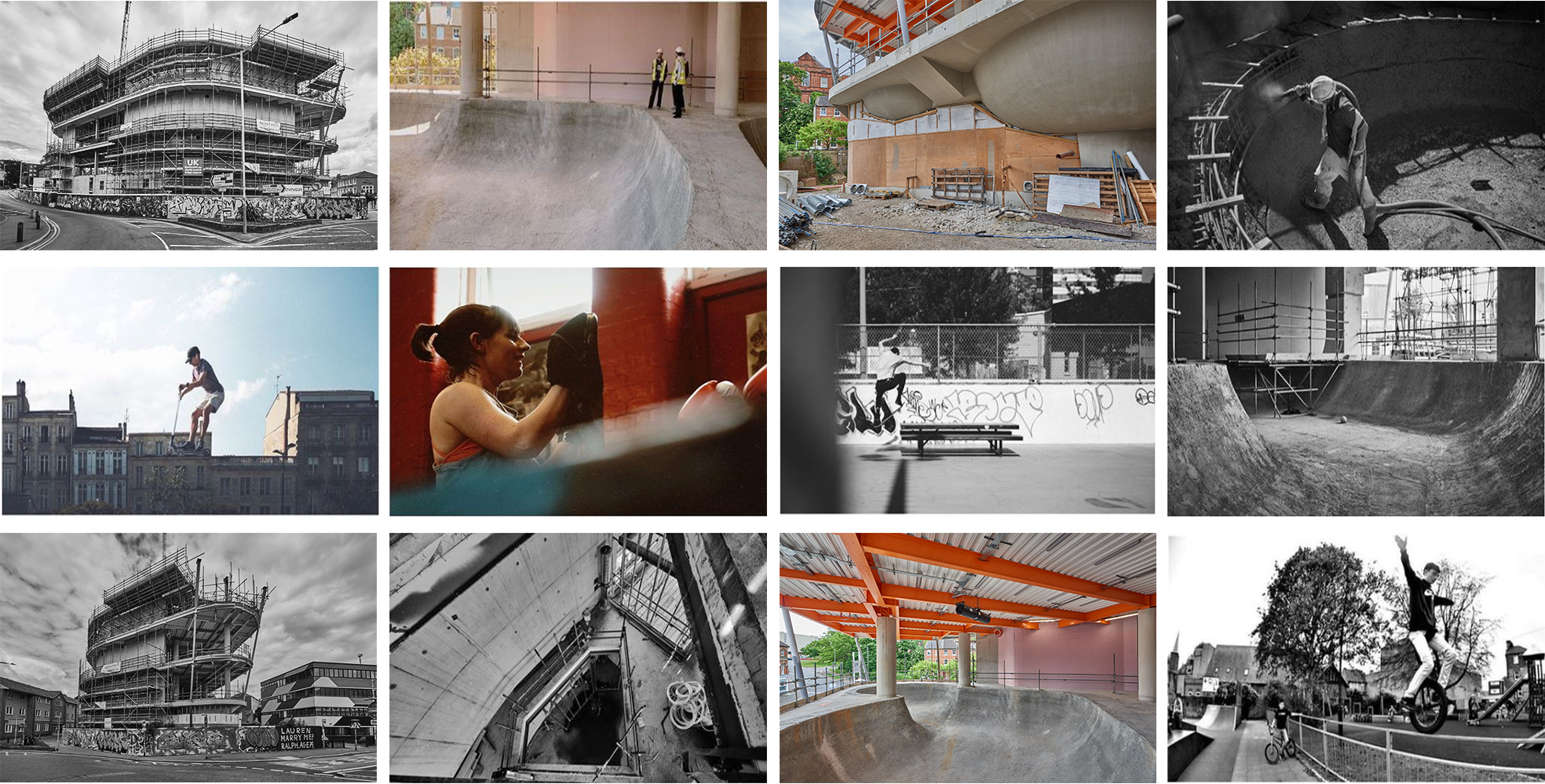 Having grown up with F51, it is hoped that these children will remember Folkestone fondly, and even if they do move away, will return to raise their own children. It's not rocket science. It's simple common sense: invest in this generation, and it will invest in the one that follows. It's generational regeneration.