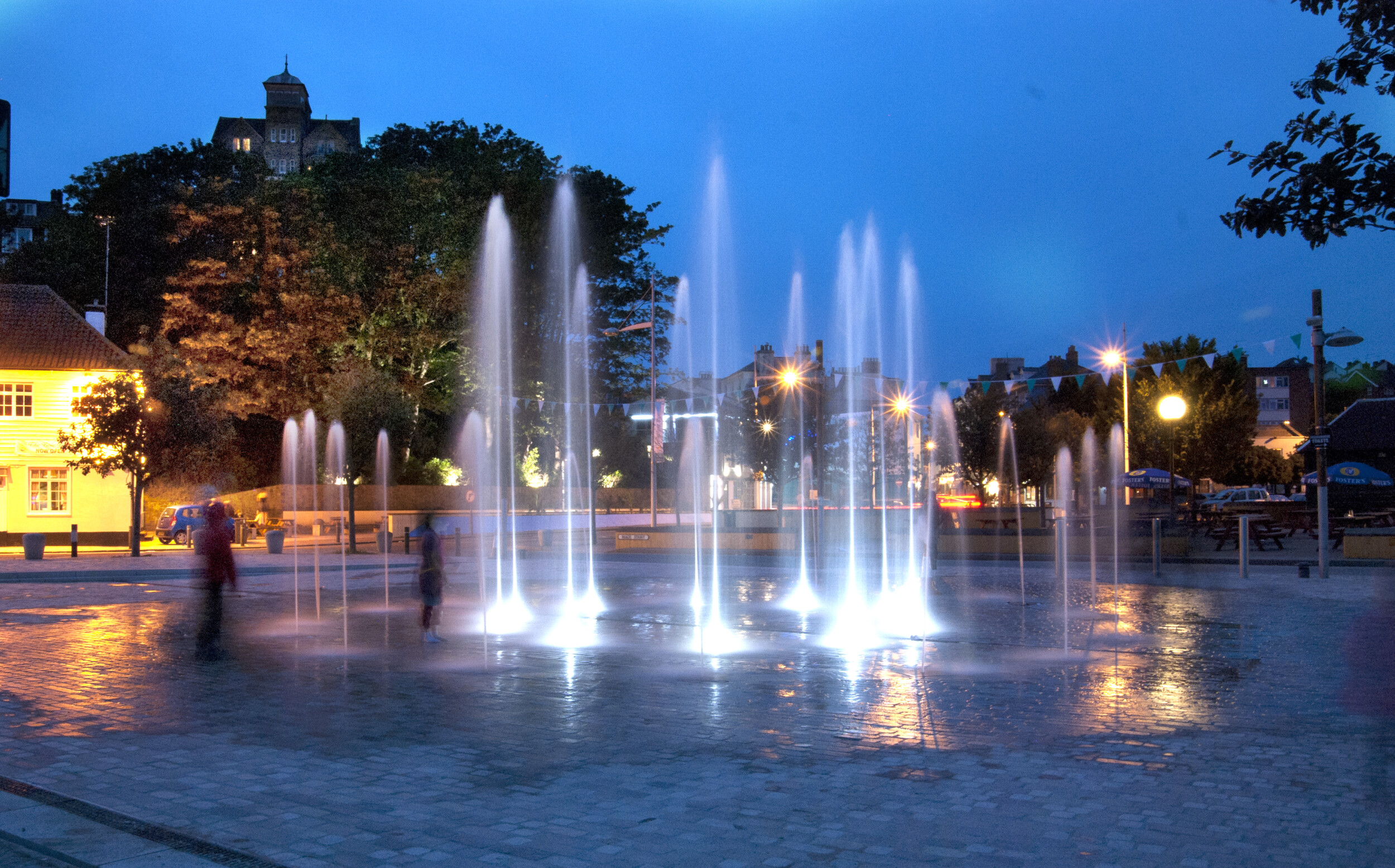 As has been the case with many a seaside town, the urban planning and development that marked much of late twentieth century Folkestone had it turn its back on its greatest asset: the sea. Part of a redevelopment of the harbour at large, Folkestone Fountains undoes – in a single and technically brilliant leap – the error of its ways, reconnecting the town to that which gave it life in the first place.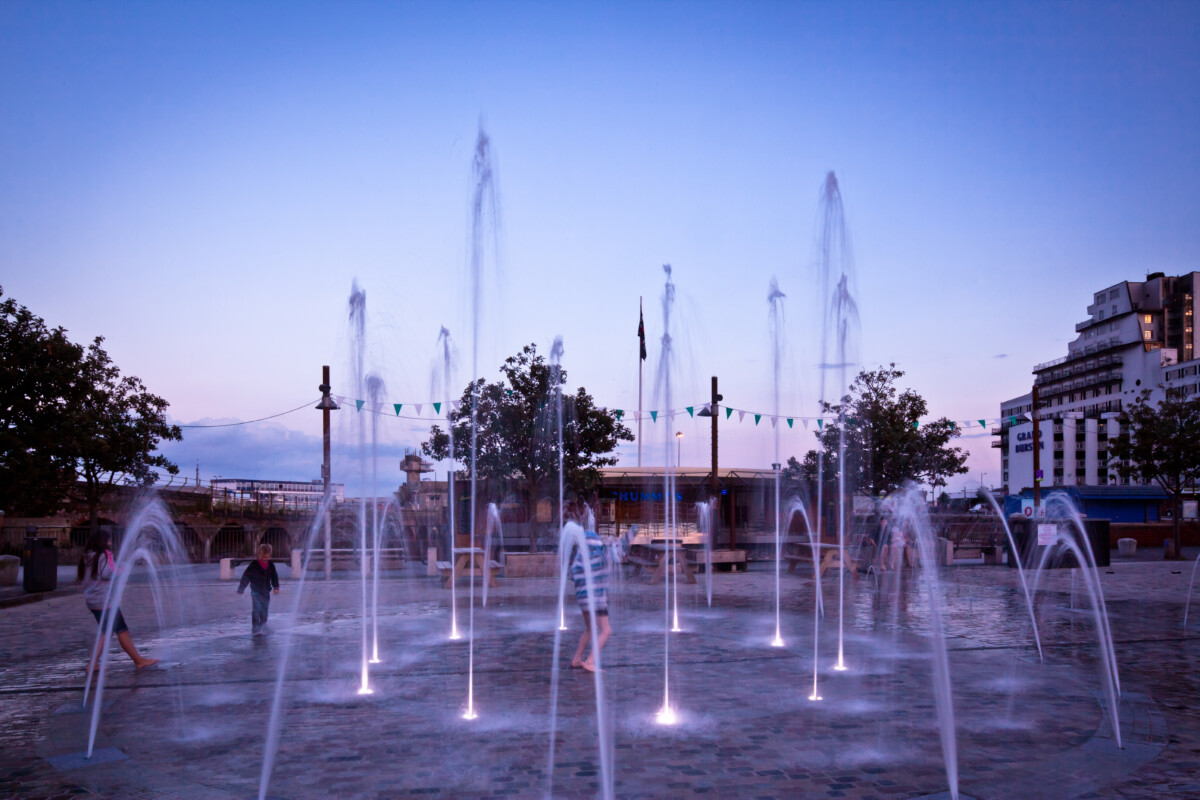 The redevelopment works at Folkestone Harbour Square were completed in preparation for the 2011 Folkestone Triennial. The square forms a social centre where the adjacent Creative Quarter and Folkestone Town Centre meets Folkestone Harbour. Unusually, the fountains three-way wash is operated by a single mechanism, a feat – performed by the inimitable Fountains Workshop – requiring considerable technological knowhow.
Adding in the fountains in has complemented the surrounding area. Since completed, the Folkestone Fountains and wider square have injected a new lease of life into the town's seafront. Day and night, and especially in clement conditions, the place is buzzing, the increased footfall a boon for business and reputation alike.