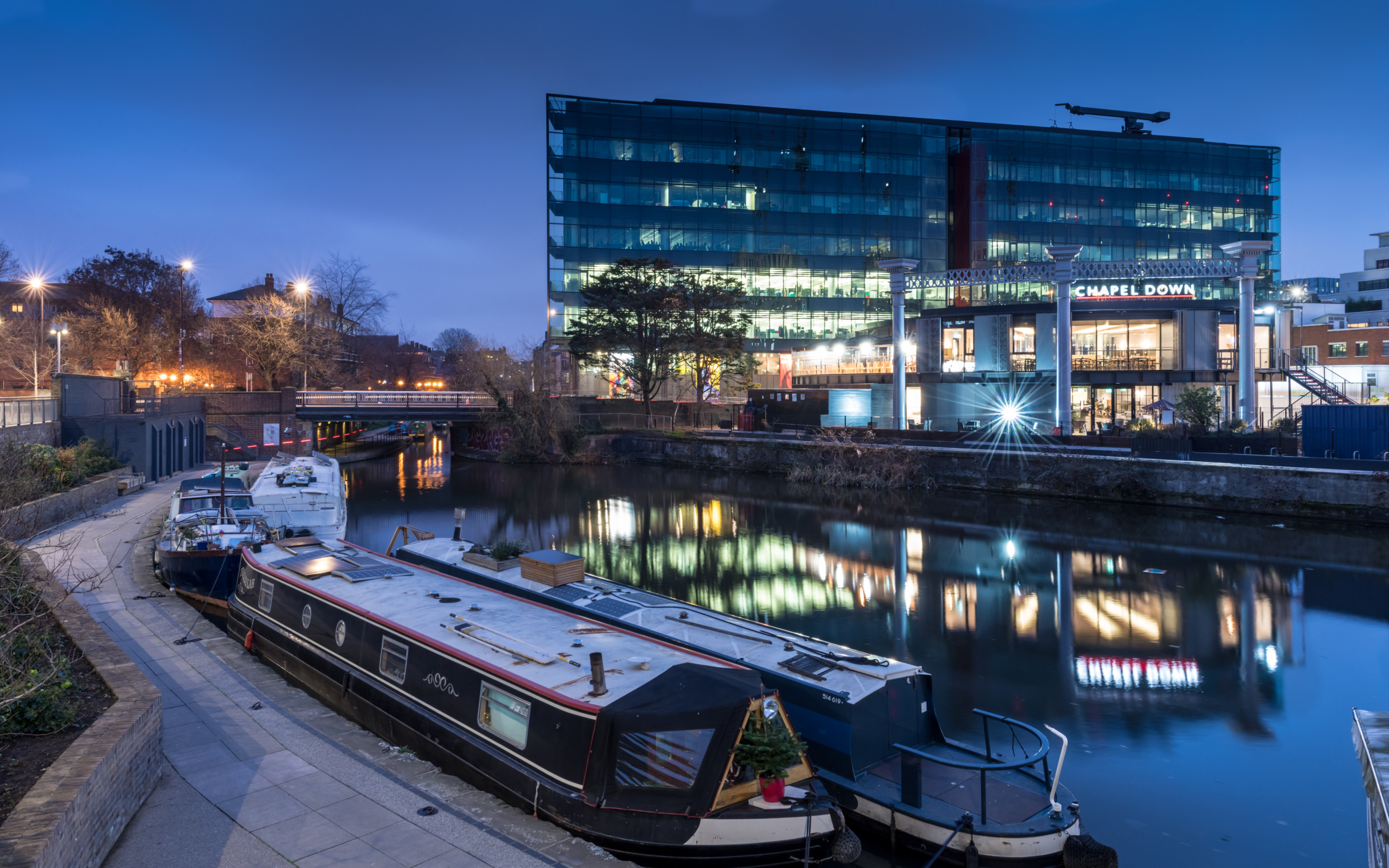 Some places live or die on their ability to tell a bloody good story. The interior design of the relatively new and temporary sited Gin Works in Kings Cross's old gasworks building is one such place. A gin distillery, an interactive gin-making laboratory, and a bar and restaurant, the experiencing key to Gin Works is a copper bath suspended above the bar. Unlikely, surprising, bizarre even, its very incongruity serves as the talking point for the story of Prohibition's underground gin-baths, and therefore for the speed with which gin is made, the process for its making, and how to create different types of gin.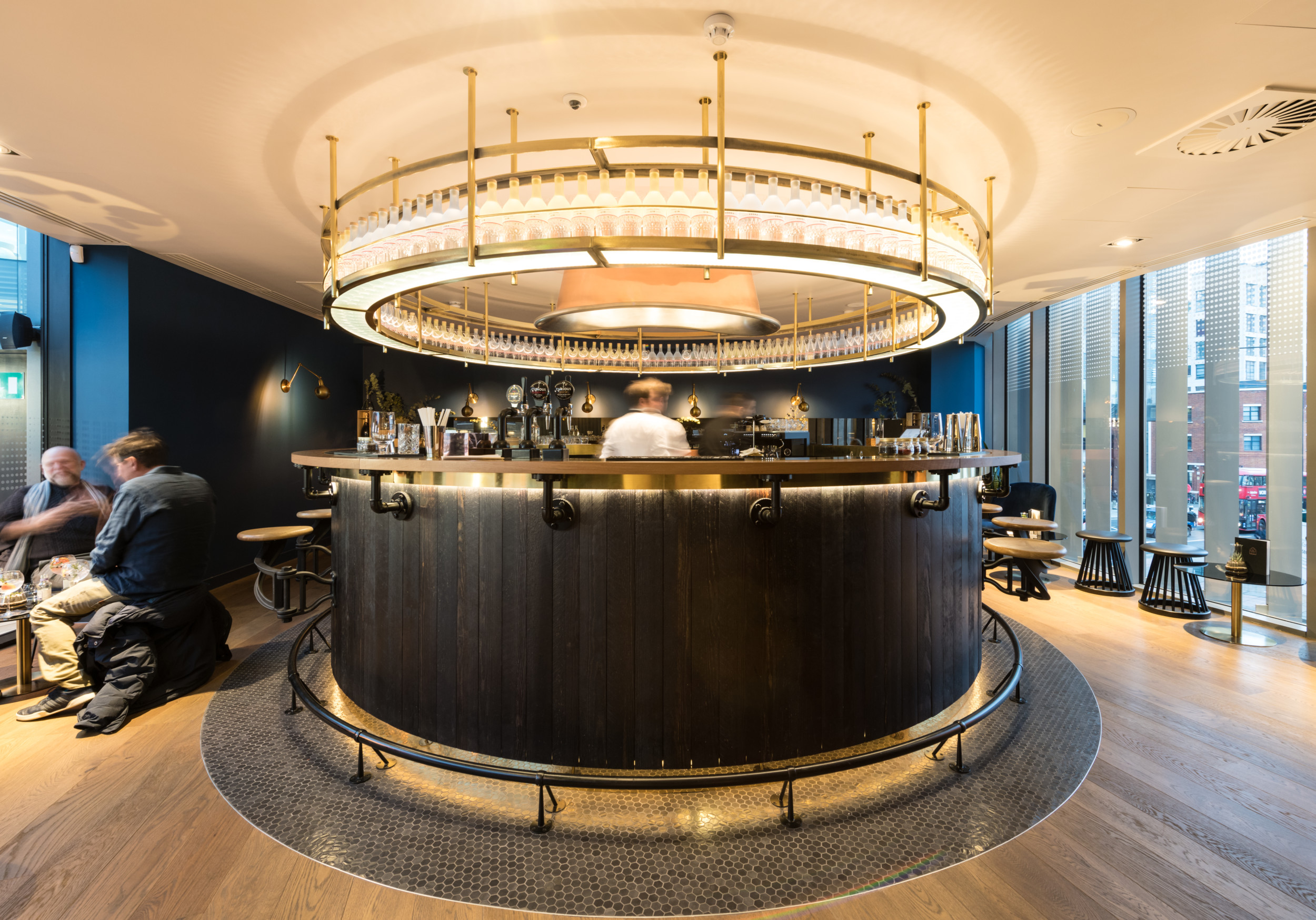 Once hooked, the intrepid gin drinker is introduced to a bar that is also a library of dried botanicals stored in laboratory flasks, creating a cocktail of floral, herbal and grassy aromas, and which are used during gin production in varying quantities and combinations to create unique signature flavours. Having begun with the bar and its sensual offerings, we are much better positioned to explore the ins and outs of distillation, and afterwards, if we like, to further nourish ourselves in the adjacent restaurant, overlooking the canal.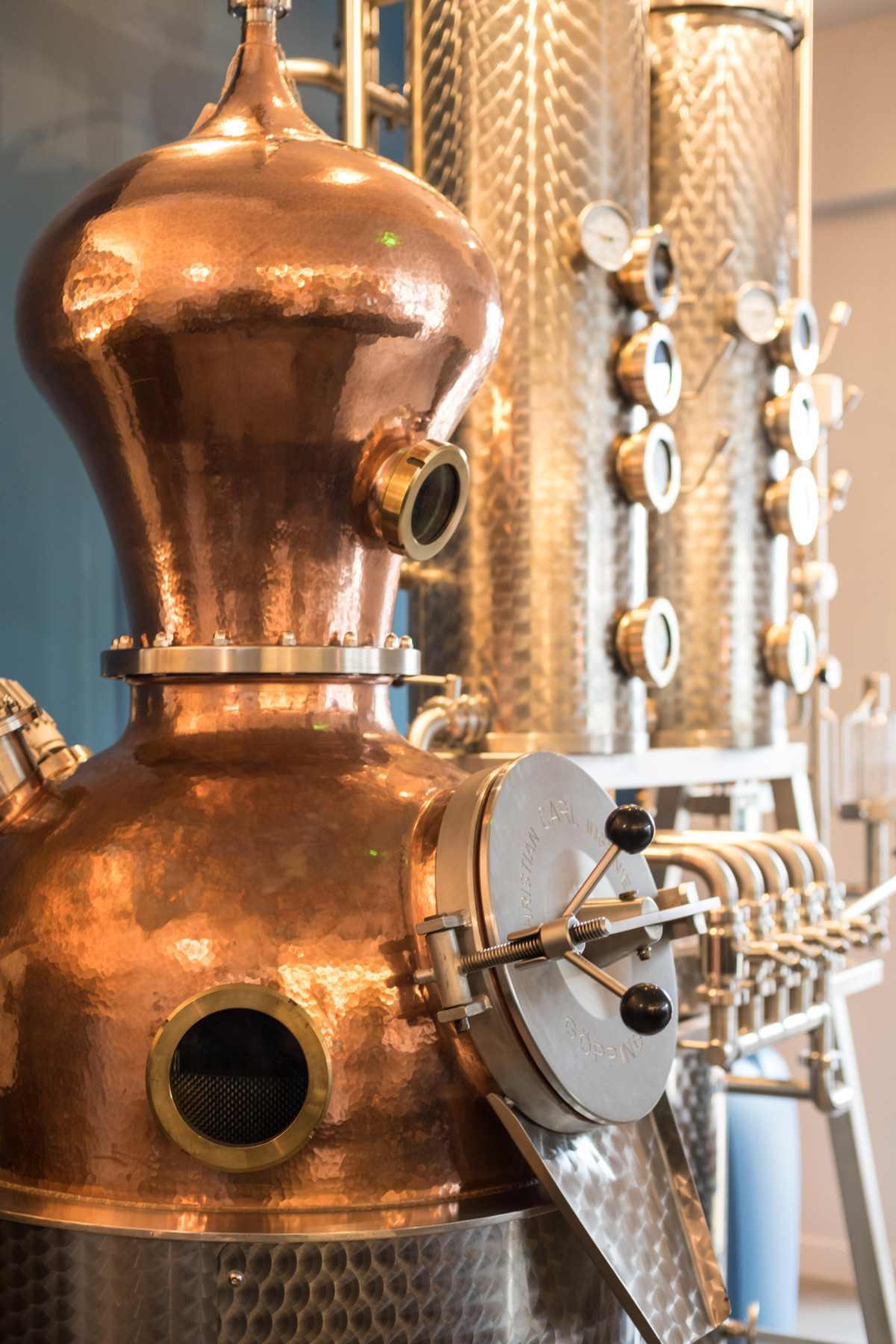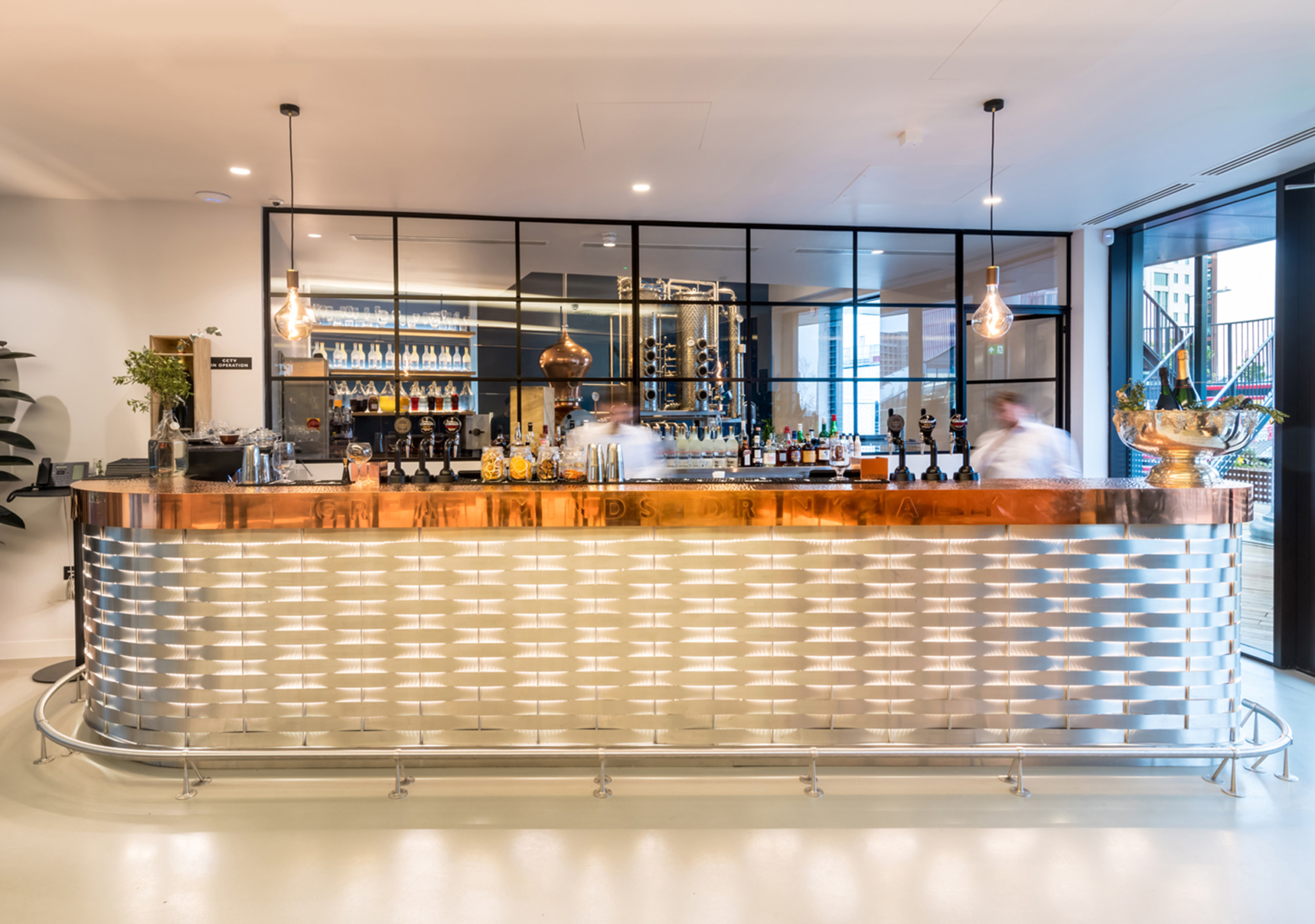 It's a wonderful example of how a single and seemingly leftfield decision makes way for the story that knits the experience of an entire building together. And it's from here we find out who owns it, and so about the Chapel Down, maker of a number of fine beverages – world-class sparkling and still wines, as well as the award-winning range of Curious beers and cider. Deep fan of the building as champion storyteller, Chapel Down's Gin Works has been an unmitigated success.