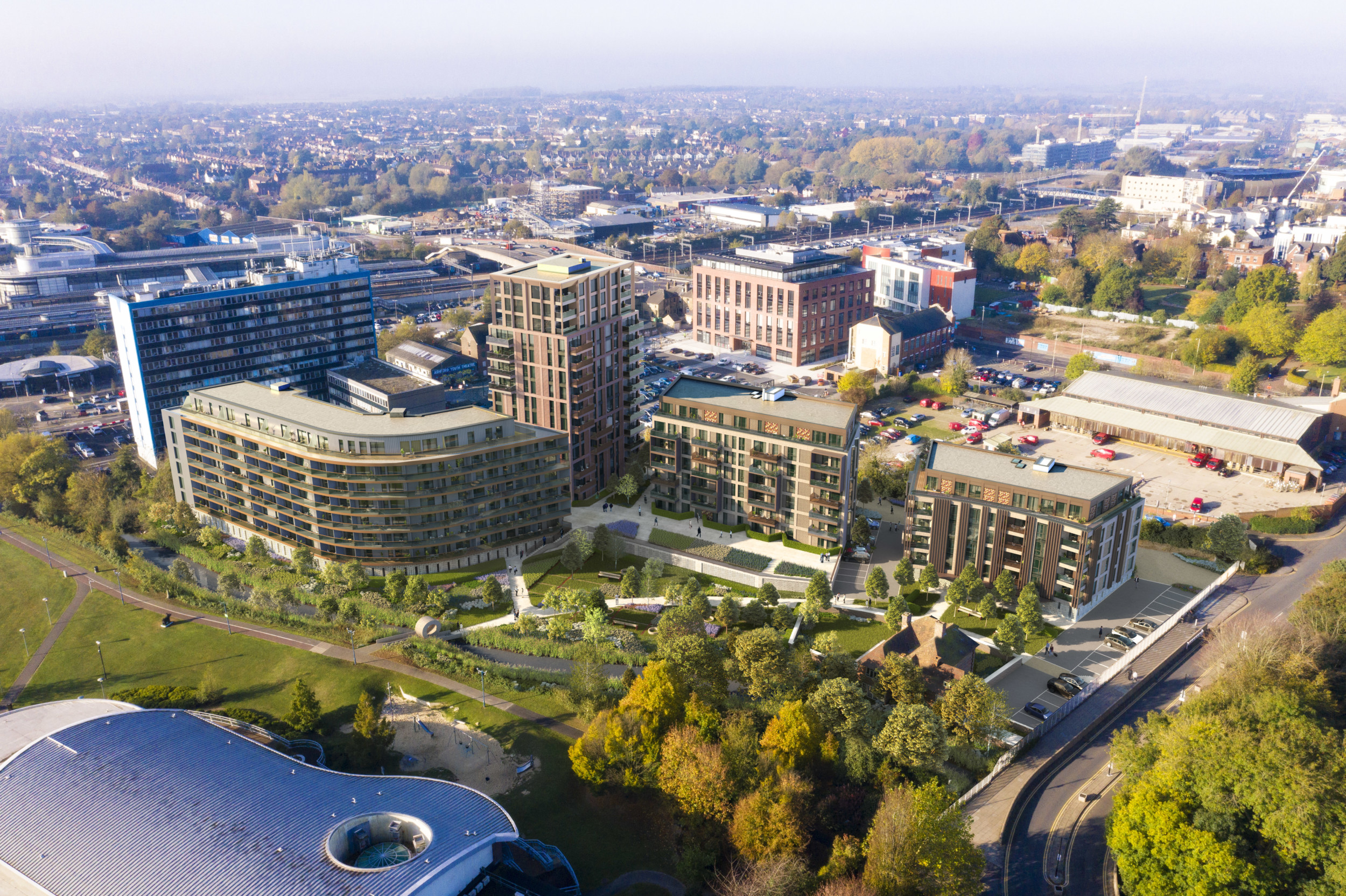 Many of today's most successful developments are the result of a partnership between the public and the private. This is especially true of Ashford in Kent, one of the most exciting and fastest growing towns in the south-east, and whose regeneration has for many years been steered by a council's judicious partnering with equally forward looking designers and developers.
Part of that regeneration has seen the town centre revived by a mixed-use approach, one that brings residential, retail, entertainment, transit, and industrial areas together, and in a way that pays its dues to Ashford's past while at the same time innovating in the name of the future. Situated next to the station, sat overlooking the River Stour, and the result of a partnership between the council, Hollaway Studio and developers U+I, the residential scheme Kent Wool Growers is a prime example of this approach.
Key to the character of the development is the commissioning of artist Alex Chinneck for an extraordinary looping brick bridge designed to link residents to the newly landscaped park beyond – and eventually to a renovated historic Whist House.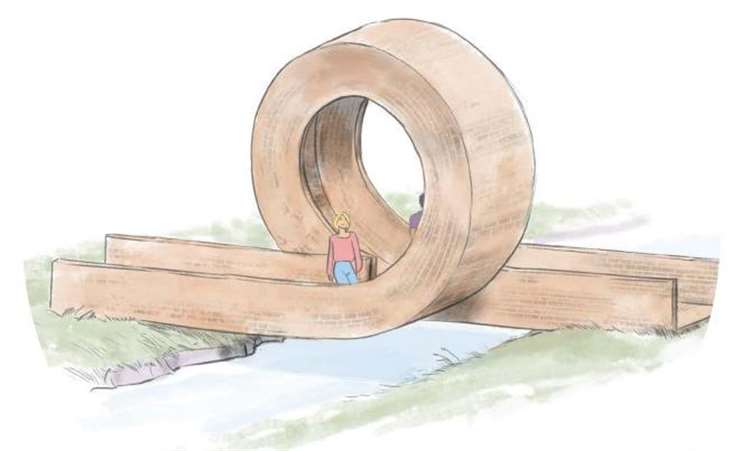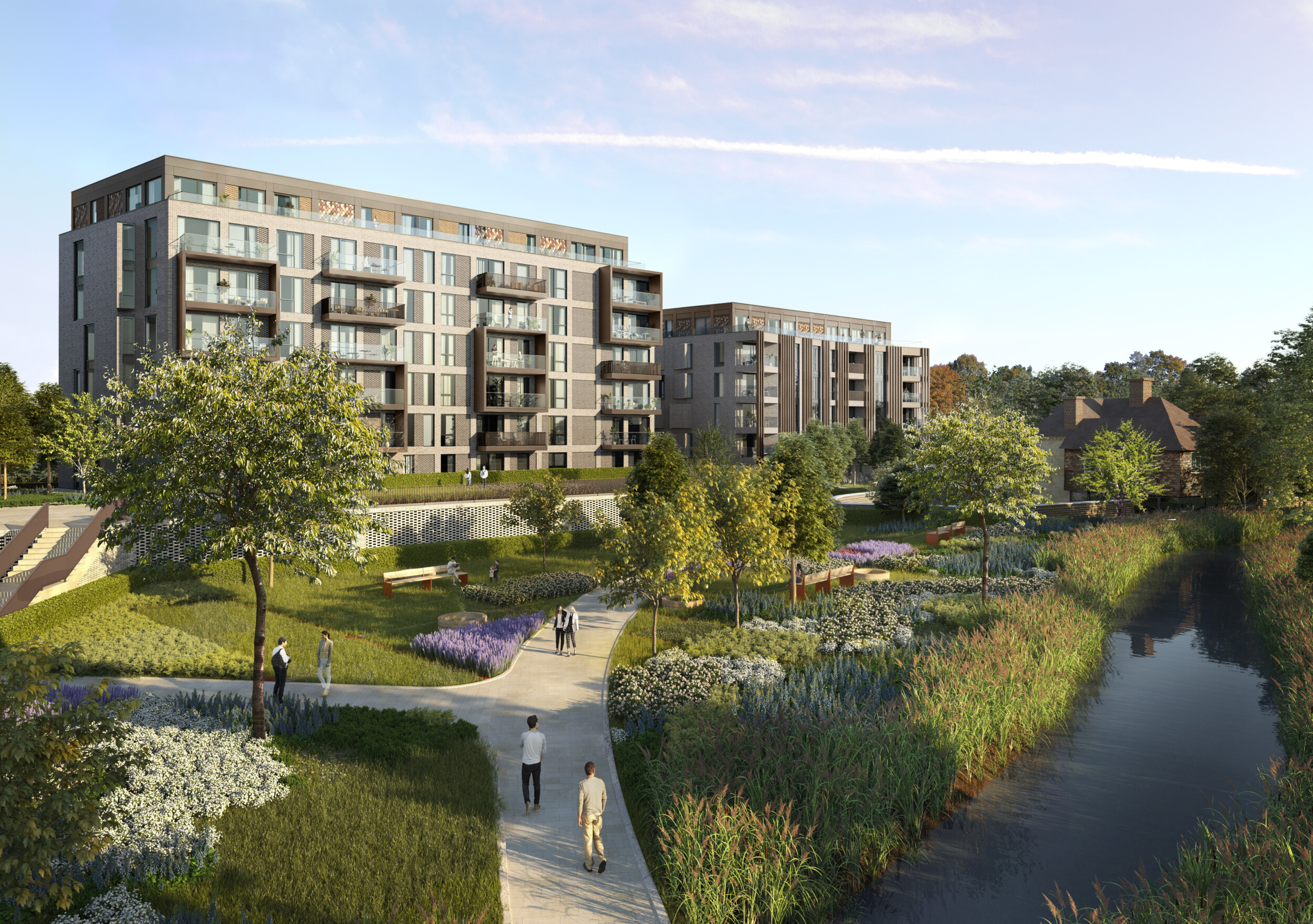 As is true of a great deal of the regeneration schemes in Ashford, the council and its design-and-develop partners see it as imperative that the development is an ongoing conversation with the town's inhabitants. To which end, the development in planning stage, they commissioned Chinneck to create a talking-point instalment on the yet-to-be-cleared site. His solution to zip up one of the old prefabs was a moment of genius, and has served to put Kent Wool Growers on the map.