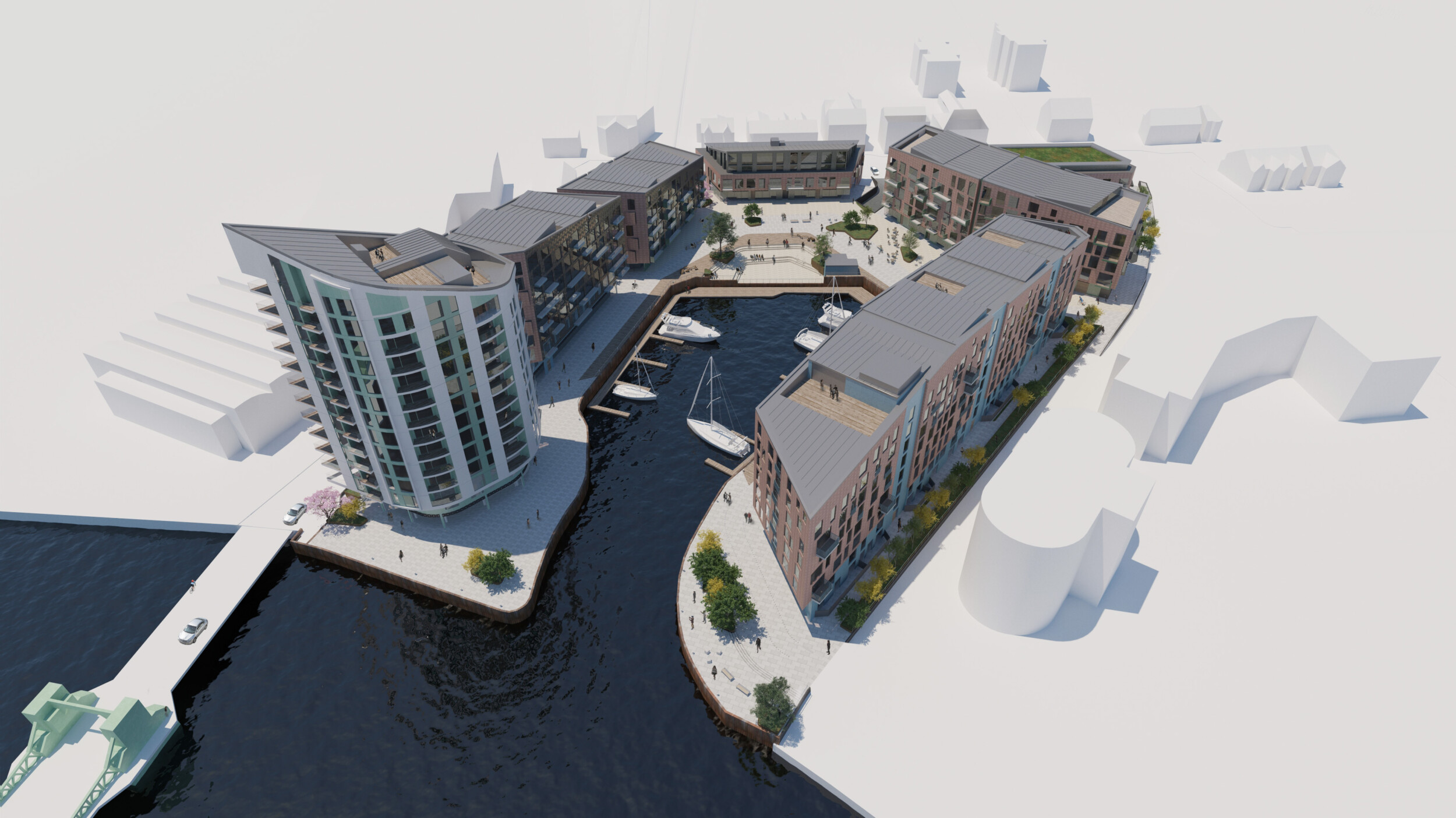 The clues to most designs are to be found not just in a development's intended functions, but also in the particular – past, present, and future – needs and wants of the people it is intended for. Poole Harbour is exactly this: a new residential marina informed by an age-old conversation with the sea, by the traditional use of certain materials, and by a town council bent on regeneration.
Set on land vacated by Sydenham Timber Yard, linked to the old town by historic Poole Bridge, and situated next to world-renowned yacht maker Sunseeker, the scheme includes a mix of apartments, bars, restaurants, shops, and workplaces.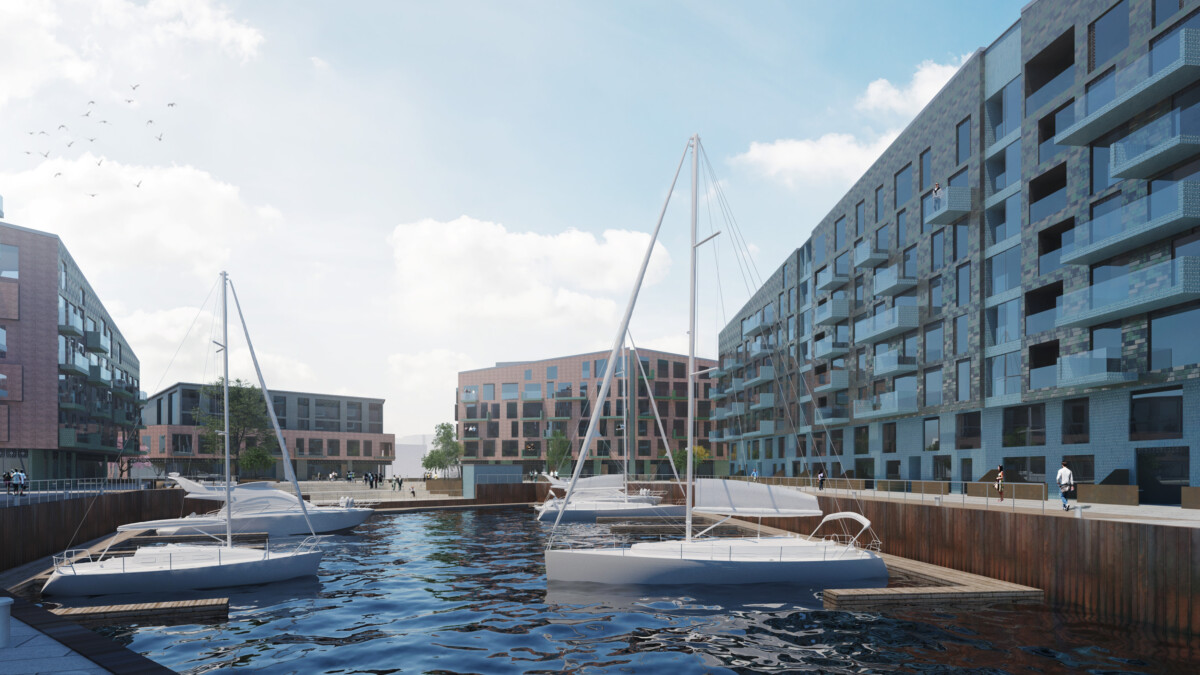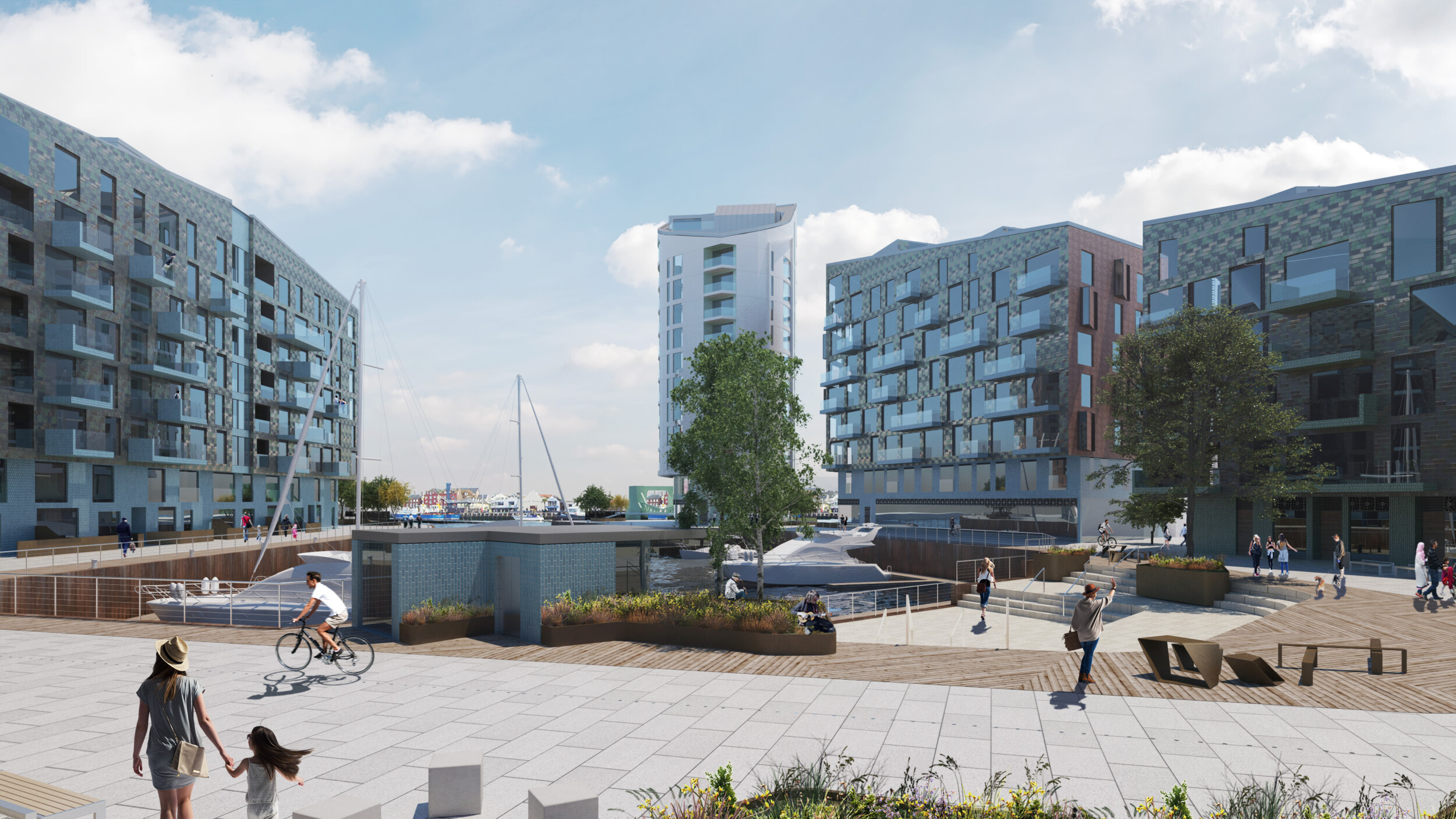 In keeping with the council's belief in providing access for all, the decision was made to flood the scheme's centre, ensuring that residents are afforded a waterfront view, that it has a public square, and that it serve as a destination as well as home. Equally, in a nod to the site's previous use, its heritage in ceramic pottery and to the means by which Poole traditionally weather-proofs its buildings, the building's materials include weathered timber and glazed ceramic tile facades.
More than just another residential marina, in adding to the delights of the old town, in becoming a destination for inhabitants and visitors, and in providing much needed and excellent housing, the scheme aims to help accelerate the council's vision for the area's regeneration.