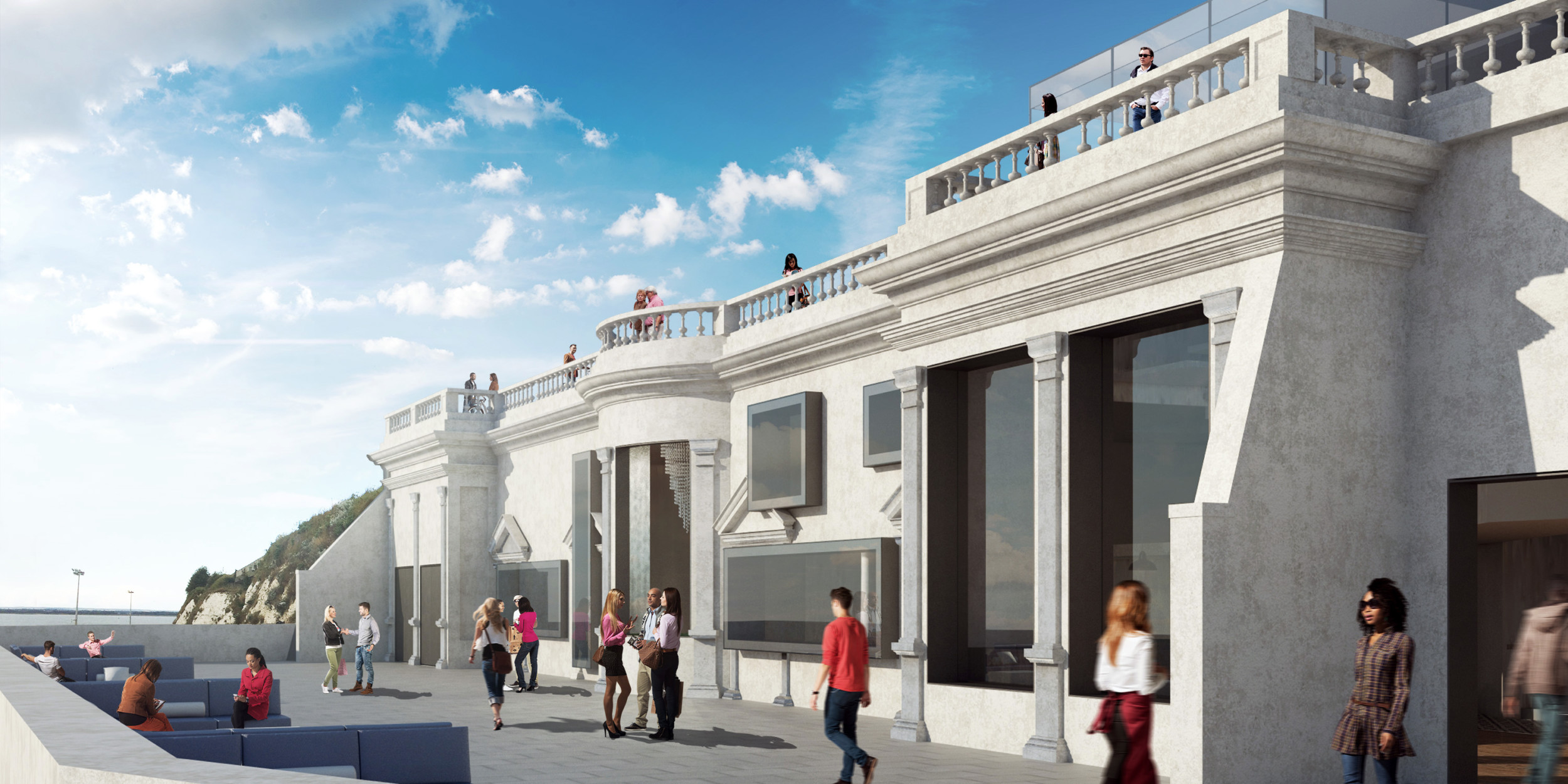 Britain's coastal towns are great harbourers of architectural legacies, buildings whose design, engineering, and purpose are living testament of the creativity and prowess of times gone by. Ramsgate in Kent is one such place, its Motor House one such building.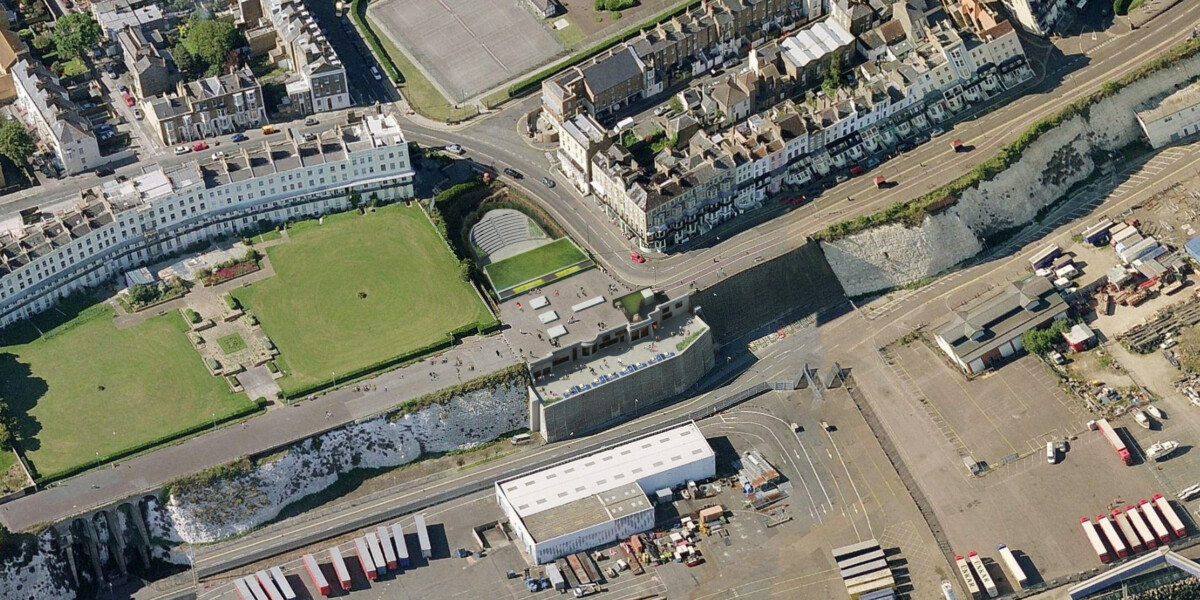 Now utterly dilapidated, the Motor House was carved by Victorian builders out of Ramsgate's chalk cliff, the coming together of an extraordinary imagination and not much more than pickaxes resulting in an events hall, an amphitheatre, and a roof over which the town's inhabitants and visitors happily promenaded. Chief among its many attributes is the fact that the amphitheatre is positioned at the back of the building, in the sun, out of the wind, and in possession of views – through the building – of the sea. It has been many things since, including a motor museum, and has for the last decade lain unused and largely forgotten.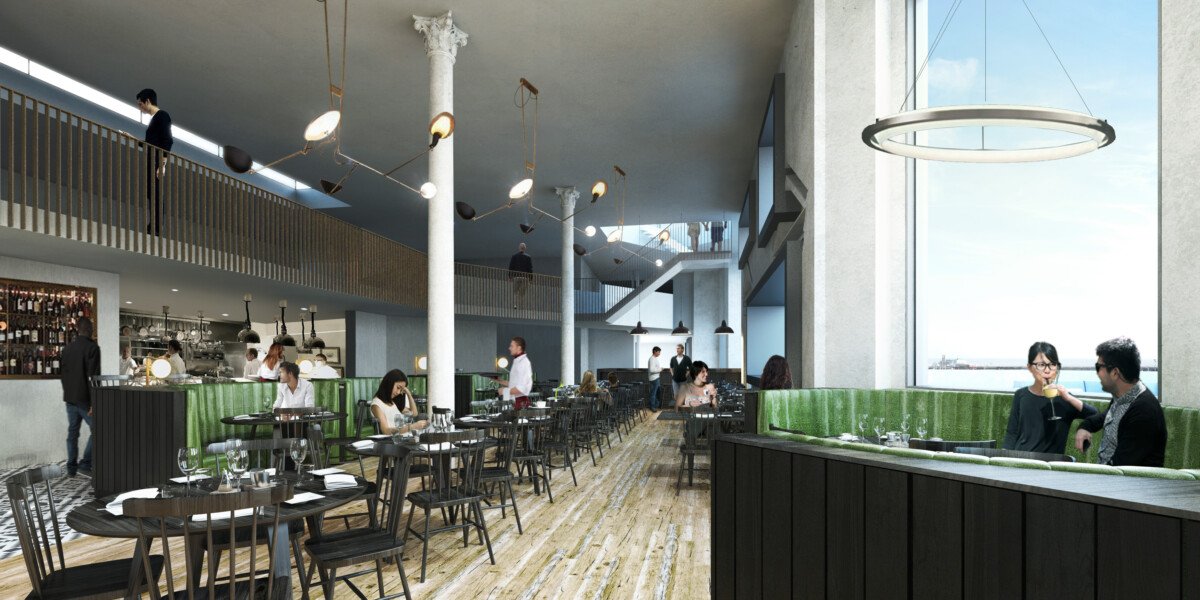 Our design for the Motor House aims to restore it to its former glory, creating an events destination comprised of an outdoor and boutique indoor cinema, a restaurant, and community space. Critically, it proposes that the building's stucco façade consist of a series picture frame windows, the view from the inside thereby experienced as one might art in a gallery. In a word, we hope to make this extraordinary building live again.