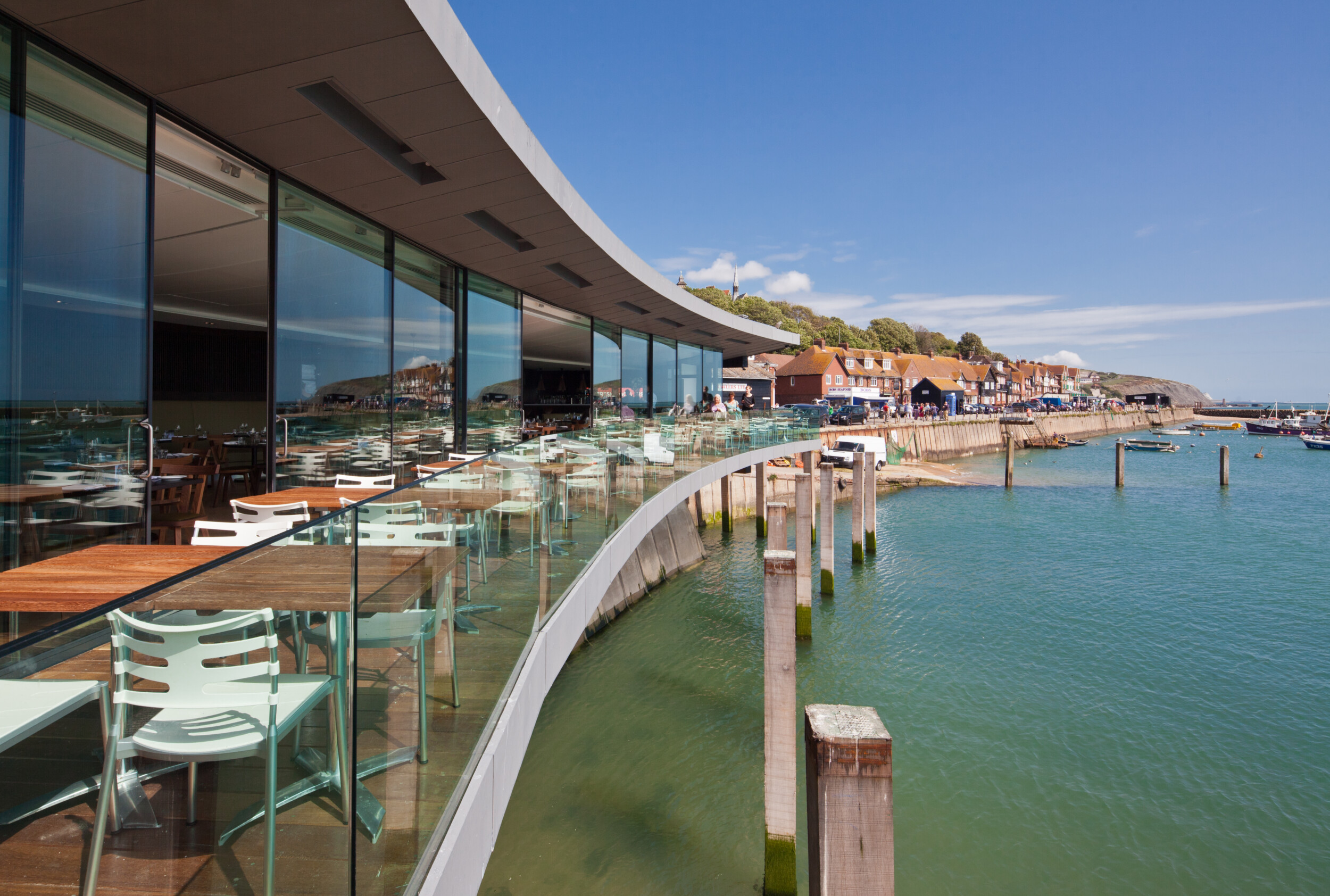 As example of how a single and relatively small building can have an enormous and enduring effect on its host community, Rocksalt takes some beating. Set in Folkestone Harbour, commissioned by local philanthropists Sir Roger and Josh De Haan, the question here was not whether Hollaway Studio could design and build a high-end fish restaurant, but rather whether it would do anything for local people. We wanted to make sure that Rocksalt would be success – as a business, as a landmark building, and most importantly as a source of local pride.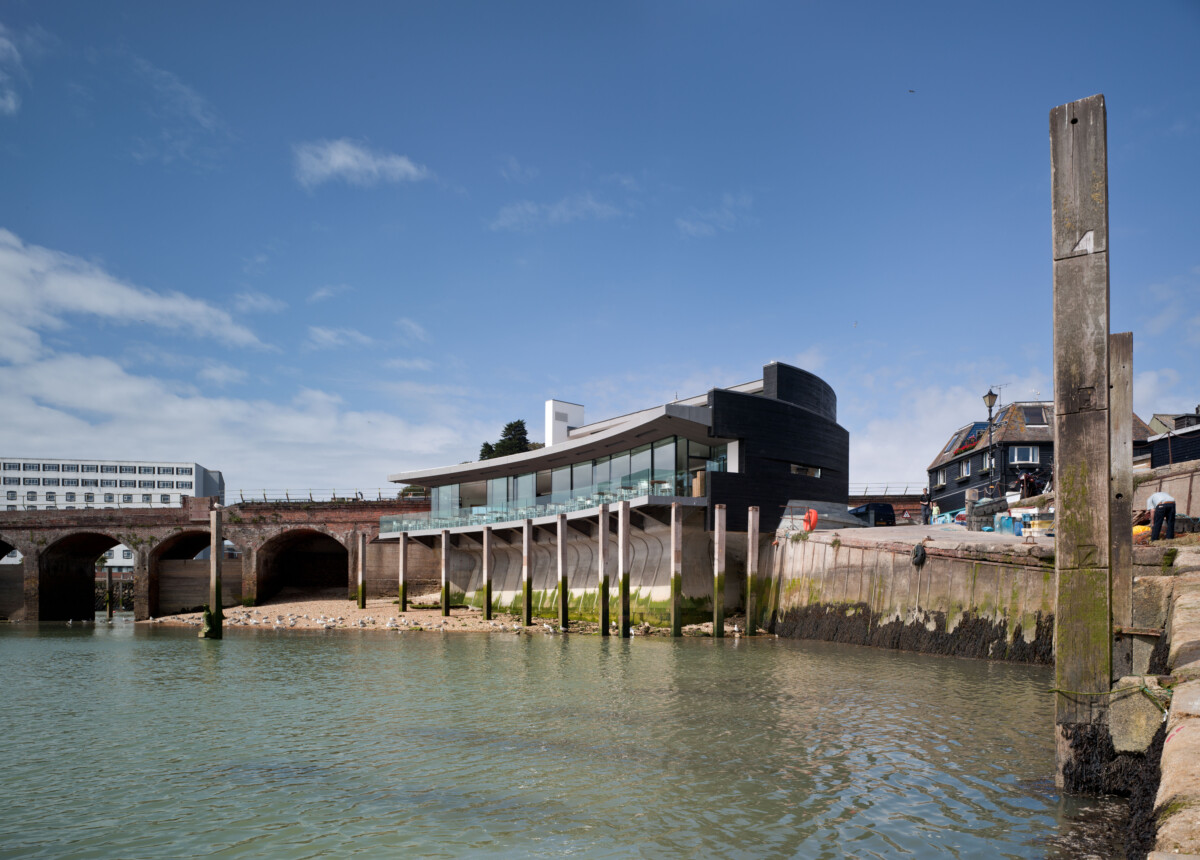 Situated between a listed brick viaduct and cobbled street, its steps morphing into a public seating area, a bench, one that looks over the sea, and that is free to all. Inherently democratic, it invites anyone to sit, eat, and socialise, irrespective of whether they've booked a table at the restaurant or not. For those who are planning to eat here, its industrial-styled back possesses just only window, which looks in on the kitchen, visceral indicator of the community's industry, the fact that the food we are about to eat is as fresh as it gets.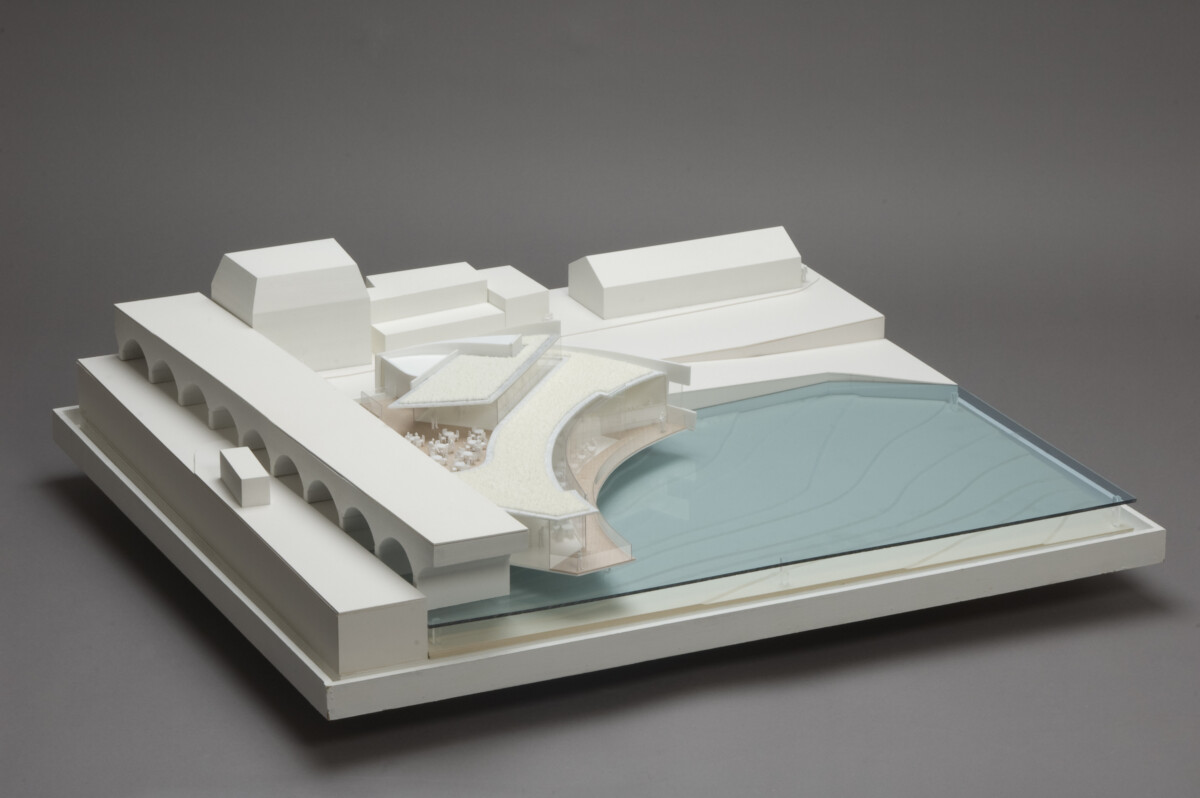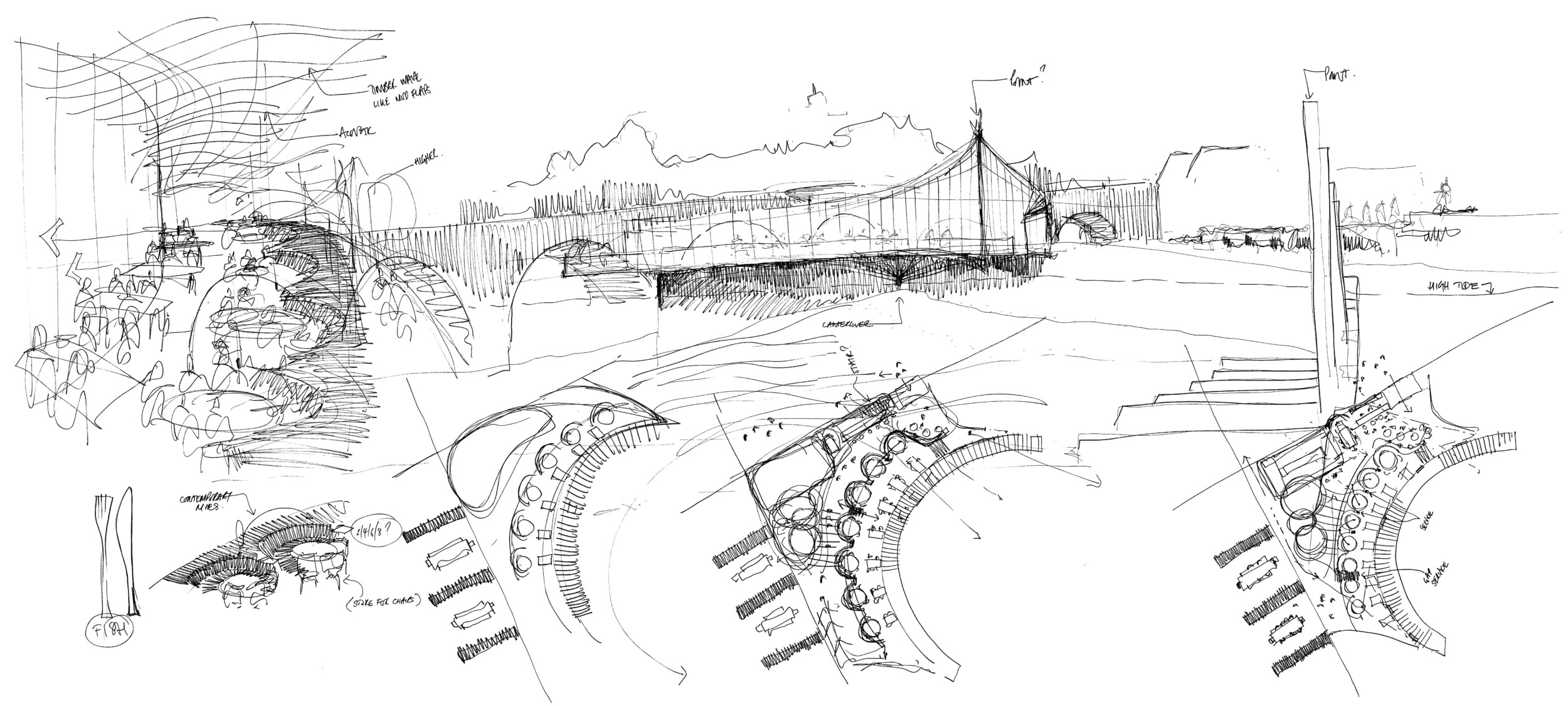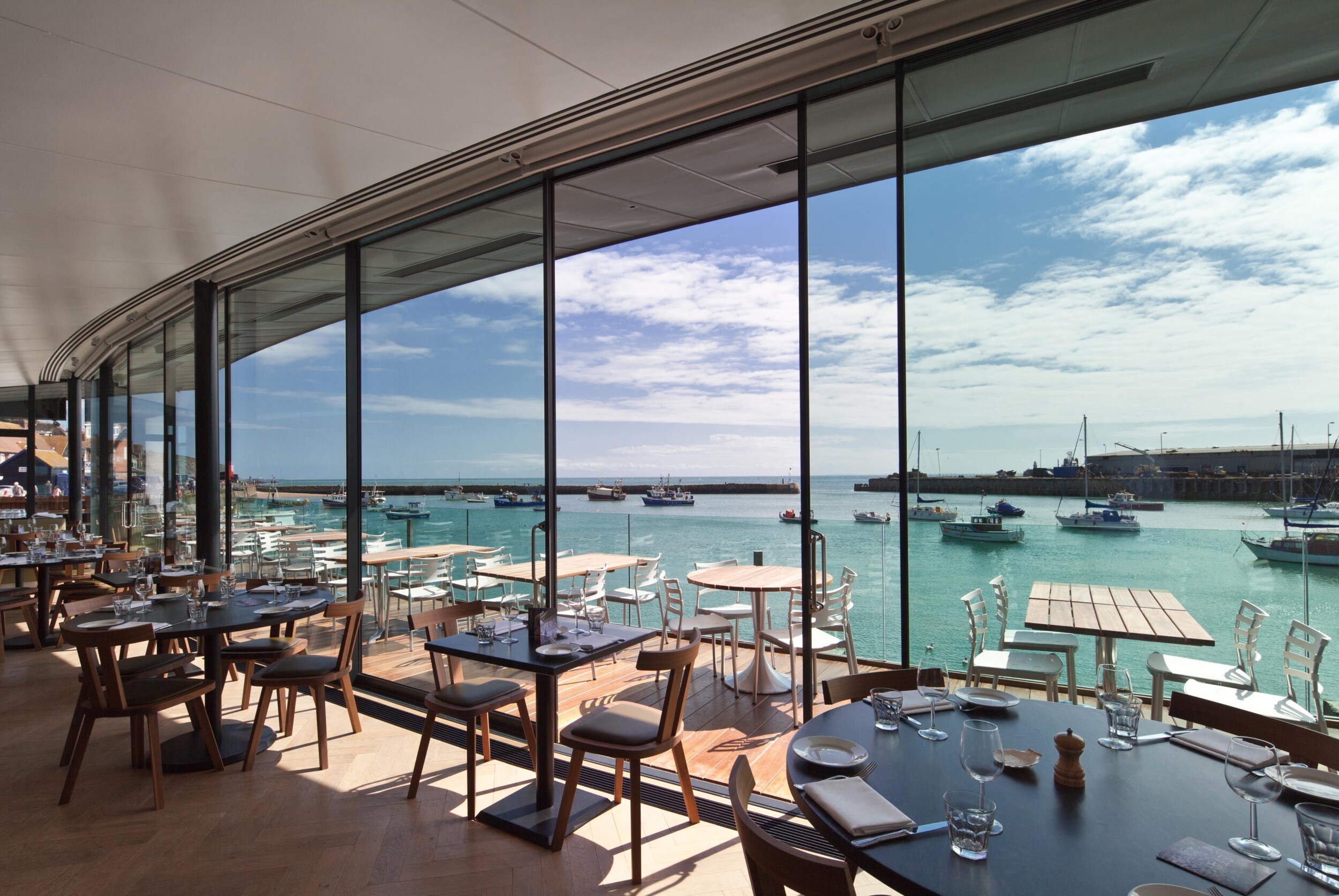 In contrast to the relative closeness of the entrance, the restaurant's floor opens up onto the view, the balcony and bar all serving as extraordinary viewing spots. Here, the sea is central to the building – full height glazing and sliding doors connect inside with the outside, and at first floor large sliding doors open fully, perfectly and imperceptibly merging bar and terrace. Crucially, the bar is also a future gateway, with plans to physically link the restaurant to the viaduct, which over the course of the past eight years has become Folkestone's answer to New York's Highline.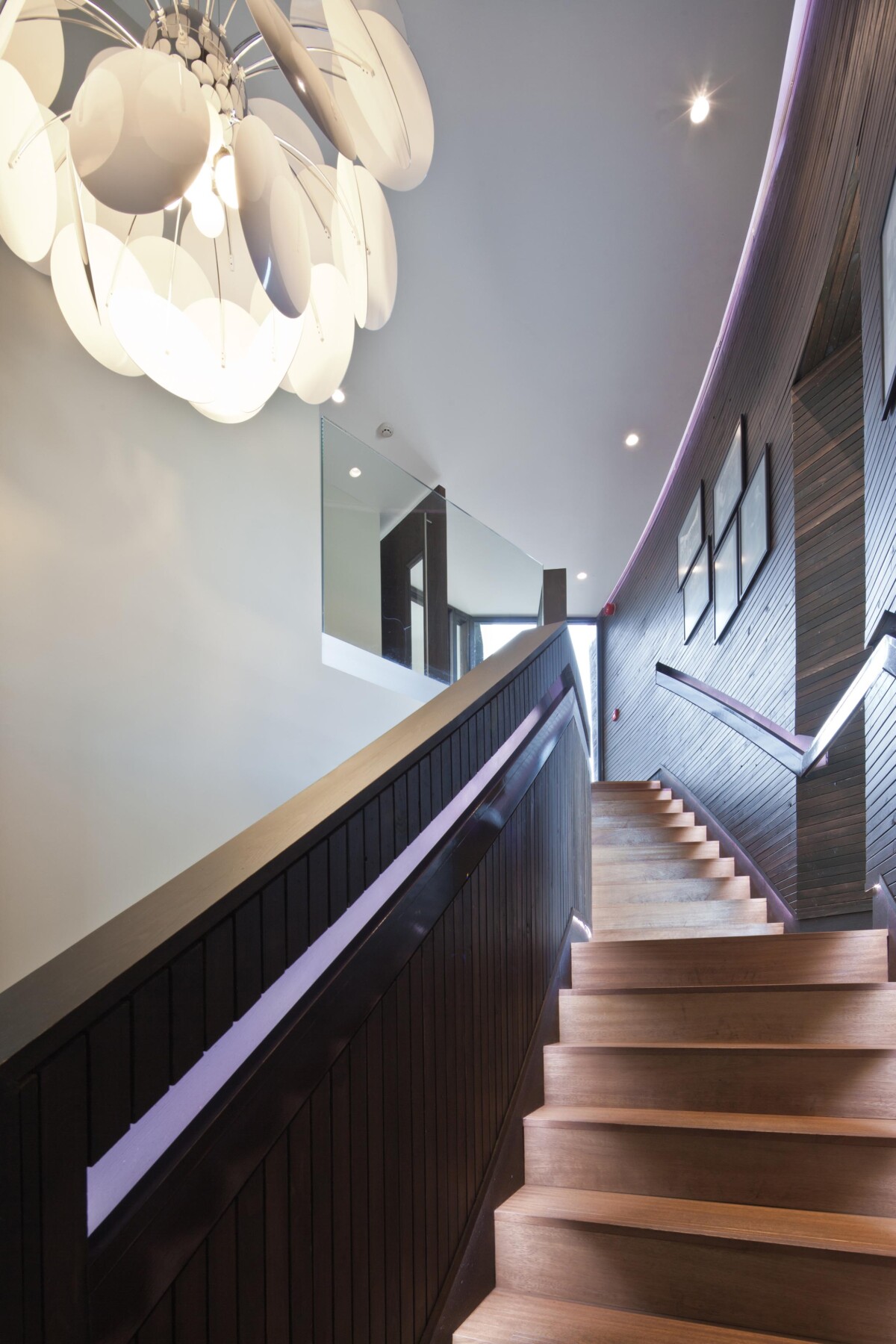 A strikingly contemporary building, one that manages to speak in a voice that takes its design cues from the harbour itself, and which seeks to involve all, its eye not on itself, but on how it fits with, contributes to, and helps shape plans for wider development, Rocksalt is one of the country's most successful open-ended architectural conversations – with the very local.