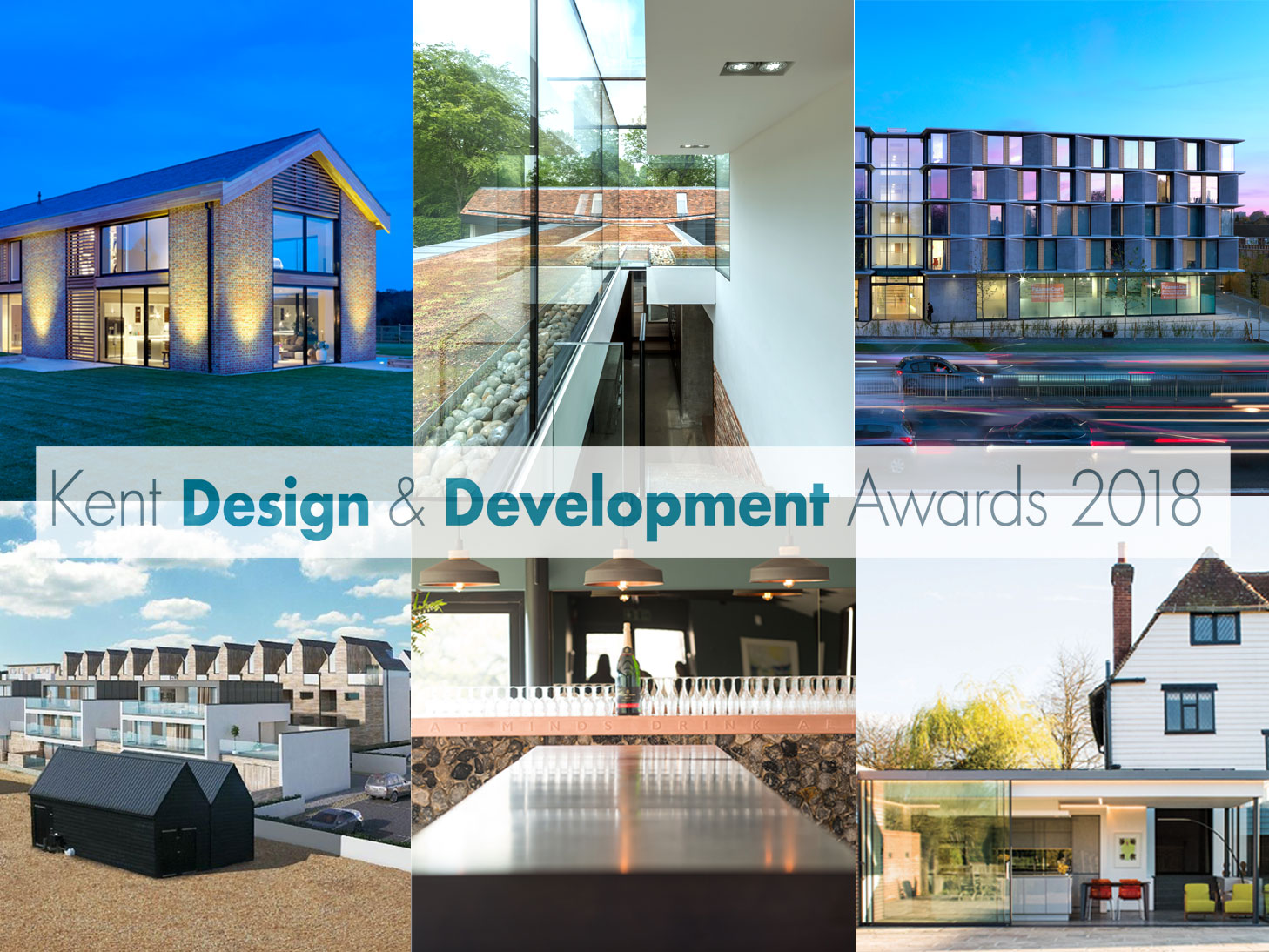 We are delighted to announce that Hollaway Studio has received 6 shortlisted nominations for the Kent Design and Development Awards 2018.
Top left to bottom right:
Manor Barn, a replacement dwelling located in rural Kent for our Client, Quinn Estates. (Residential – Minor)
The Cottage, set within the Kent countryside, is a transformation of Guy Hollaway's 18th Century Cottage into his 21st Century family home. (Residential – Minor)
Palamon Court, brand new accommodation for 540 students, located at the heart of the historic Cathedral City of Canterbury in Kent. (Commercial, Industrial and Retail)
Fisherman's Beach in Hythe, Kent, delivers 60 new houses for our Client, Kentish Projects, plus commercial fisherman's huts and new accommodation for local fishmongers Griggs. (Residential Major)
Baker's Farmhouse, a glass box extension to a Grade II Listed building which sits on the edge of the Weald of Kent. (Residential – Minor)
The Wine Sanctuary – a Wine Tasting room for our Client Chapel Down located in the heart of their vineyards in Tenterden, Kent.(Commercial, Industrial, Retail)
The Kent Design and Development Awards are held every two years to reward construction achievements around the county and to celebrate a passion for excellence.
This year's Awards Ceremony will take place on 8th November when winners will be announced.
More details and sponsors for the event can be found here http://www.kentdesigndevelopmentawards.co.uk/