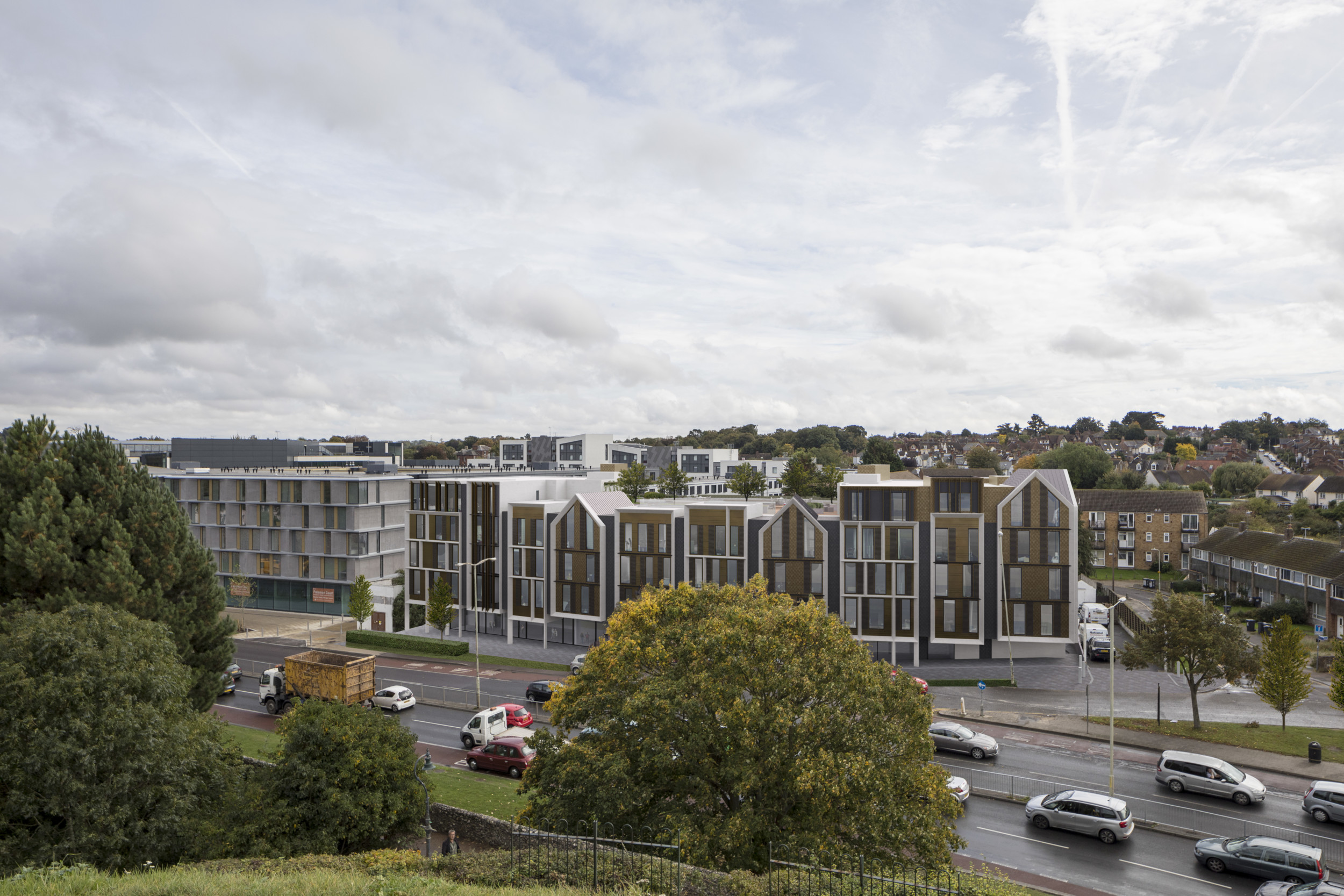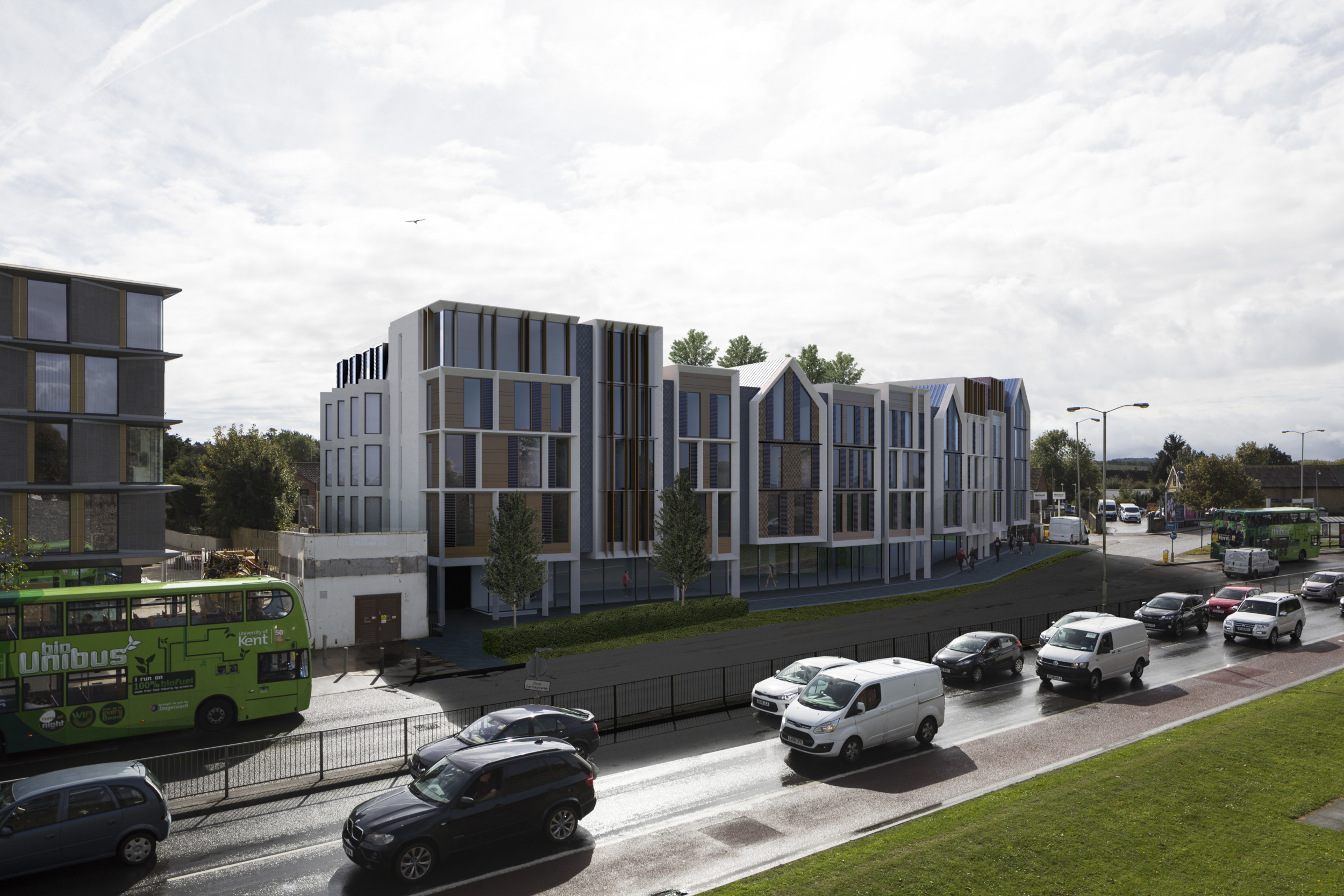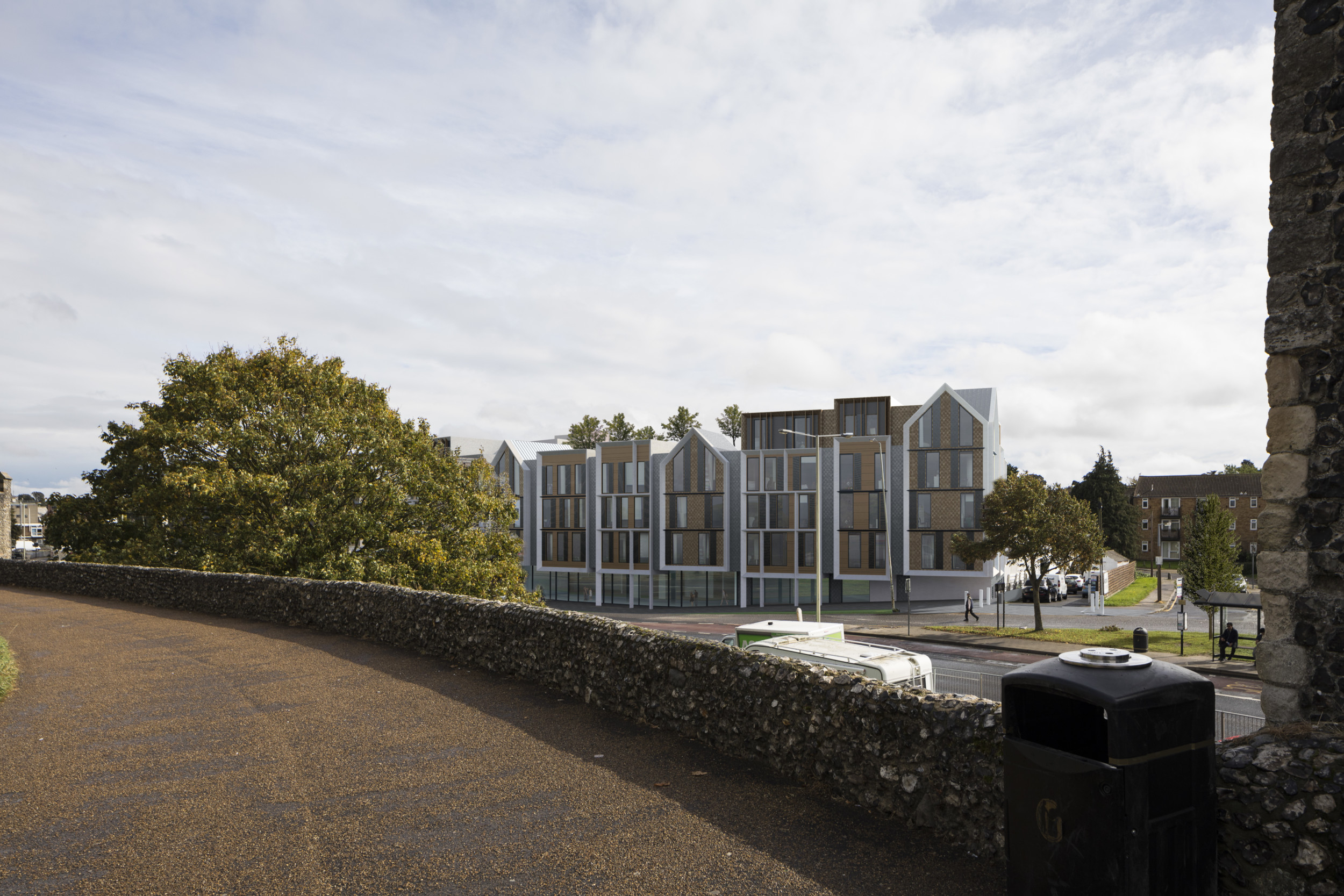 We are pleased to announce planning consent has now been approved at appeal for our proposed student accommodation scheme, St Mary. Bredin in Canterbury.
Last May, Canterbury City Council rejected the scheme despite their own planning officers recommending the scheme for approval. The former St Mary Bredin School in Canterbury is now being demolished to make way for student accommodation after a planning inspector overturned the council's rejection of the scheme.
This project follows the successful completion of neighbouring Palamon Court which has recently been shortlisted for an RIBA Award.
St Mary's Bredin is located on Rhodaus Town in Canterbury, opposite the medieval City Wall which is a schedule ancient monument, and adjacent to Palamon Court. The site currently consists of the former St Mary. Bredin School, a mid-Victorian, single-storey building, which closed in the 1940's. It was later used as a garage by the Canterbury Motor company in the 1950's and has been predominately vacant since. The building at present is in poor condition and sits within a degraded setting fronting on to the main road.
The design for the scheme has been inspired by the identification of architectural characteristics typical of Canterbury's street scene. Studies of the local vernacular of Canterbury lead to a design concept that explores a series of broken masses with varying eaves lines, form and articulation. The stone façade references the richness and material quality of the adjacent City Walls.
The concept for the project is to provide students with a mixture of high quality facilities that will encourage them to spend the full term of their university life in this purpose built accommodation, allowing student housing and HMO's to be returned back into much needed private housing, and in turn relieve the pressure on the green belt.
Accommodation has been designed as a series of studio and cluster rooms each with a large communal living space. Multi-purpose lounge and study spaces, a gym and communal dining area provide varied social areas, and extra amenity space is provided in the form of a roof terrace, providing unrivalled views of Canterbury towards the Cathedral.
Positioned on the outskirts of Canterbury's city walls this luxury student accommodation boasts excellent public transport connections and access to local amenities. The site is within a 5 minute walk to Augustine House Library, Canterbury East station, Canterbury Bus station and the lively city centre.