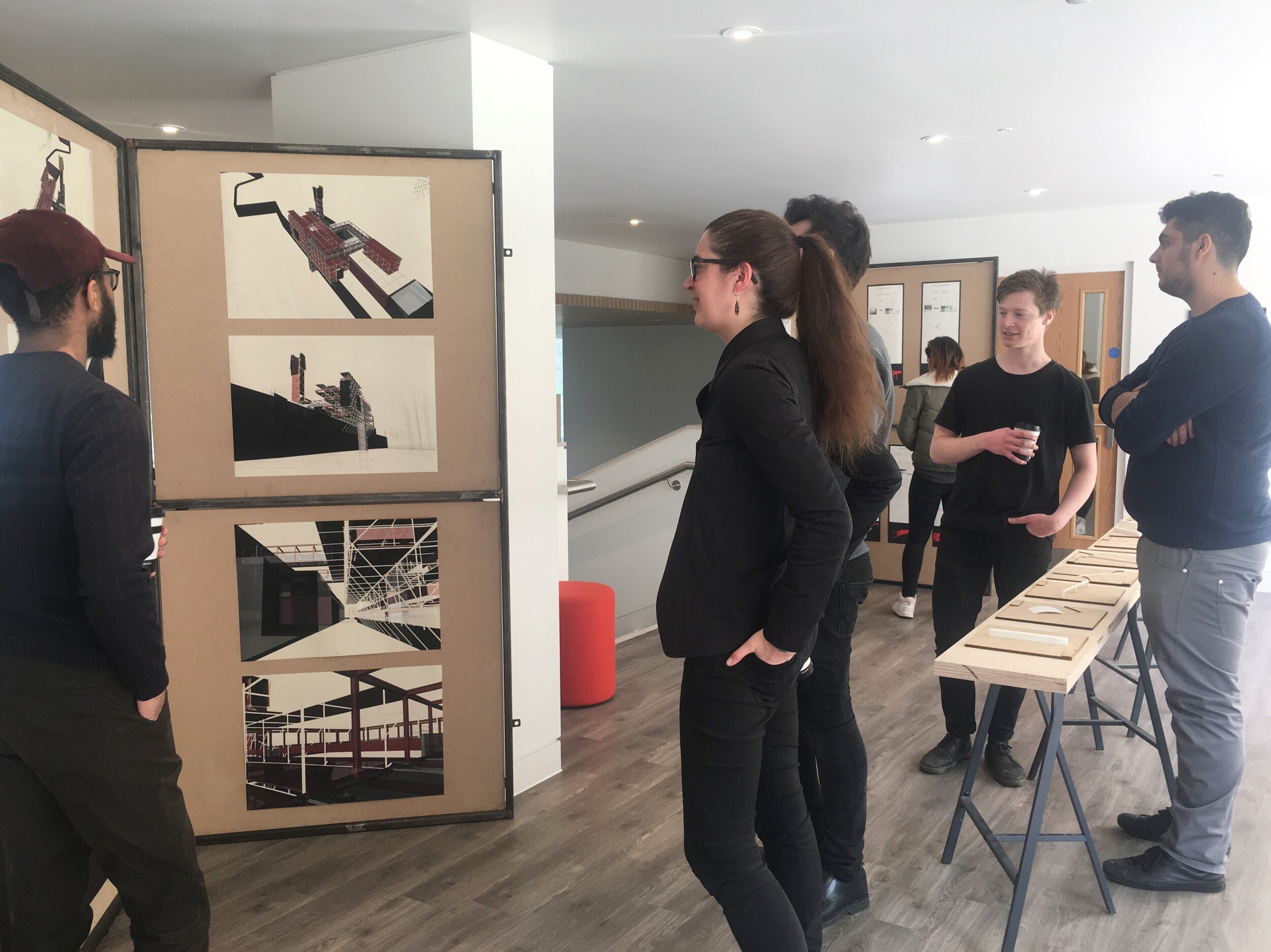 Yesterday saw Hollaway Studio open the 'Architectural Devices' exhibition at Palamon Court – our recently completed, and RIBA Award shortlisted, luxury student accommodation scheme in Canterbury.
The exhibition features work by four final year Master of Architecture students at UCA – Canterbury School of Architecture, which contains speculative investigations into how the framework for design can be adapted through unconventional methods which subvert spaces that might usually be occupied in another way.
Being a sessional Lecturer on Creative & Future Practice module at UCA, it was a pleasure for our Practice Associate, Danka Stefan, to open the event in support to the students and Student Minds, the charity the students have donated to on behalf of CRM Students, the student accommodation operator at Palamon Court, who kindly provided the space to host the exhibition.
We would like to commend all four students for the high standard of work displayed and wish them every success in their final year.
The following exhibitions can be found at Palamon Court, Canterbury, between Thursday 3rd May – Sunday 6th May:
Architecture as agency by Esmerald Pavdeja
Constructed temporary occupational event space by Mohamed Kassim
Extreme speculation of a post brexit London by Jules Roblet-Maindron
Structures for cities which stimulate public movement by Cem Uzum
Students Minds, is a charity dedicated to improve the mental health of students, if this is a matter close to your heart more information about support and donations can be found //HERE//