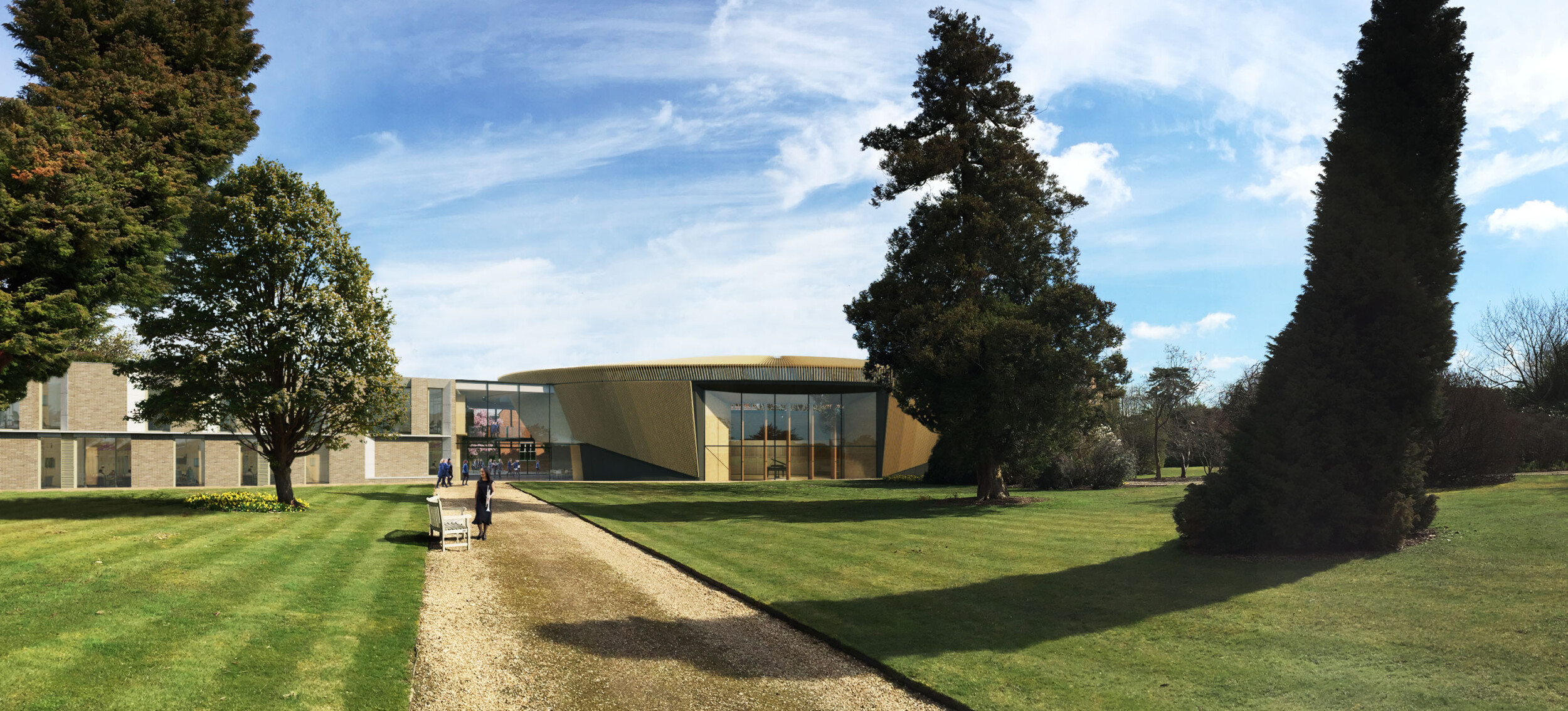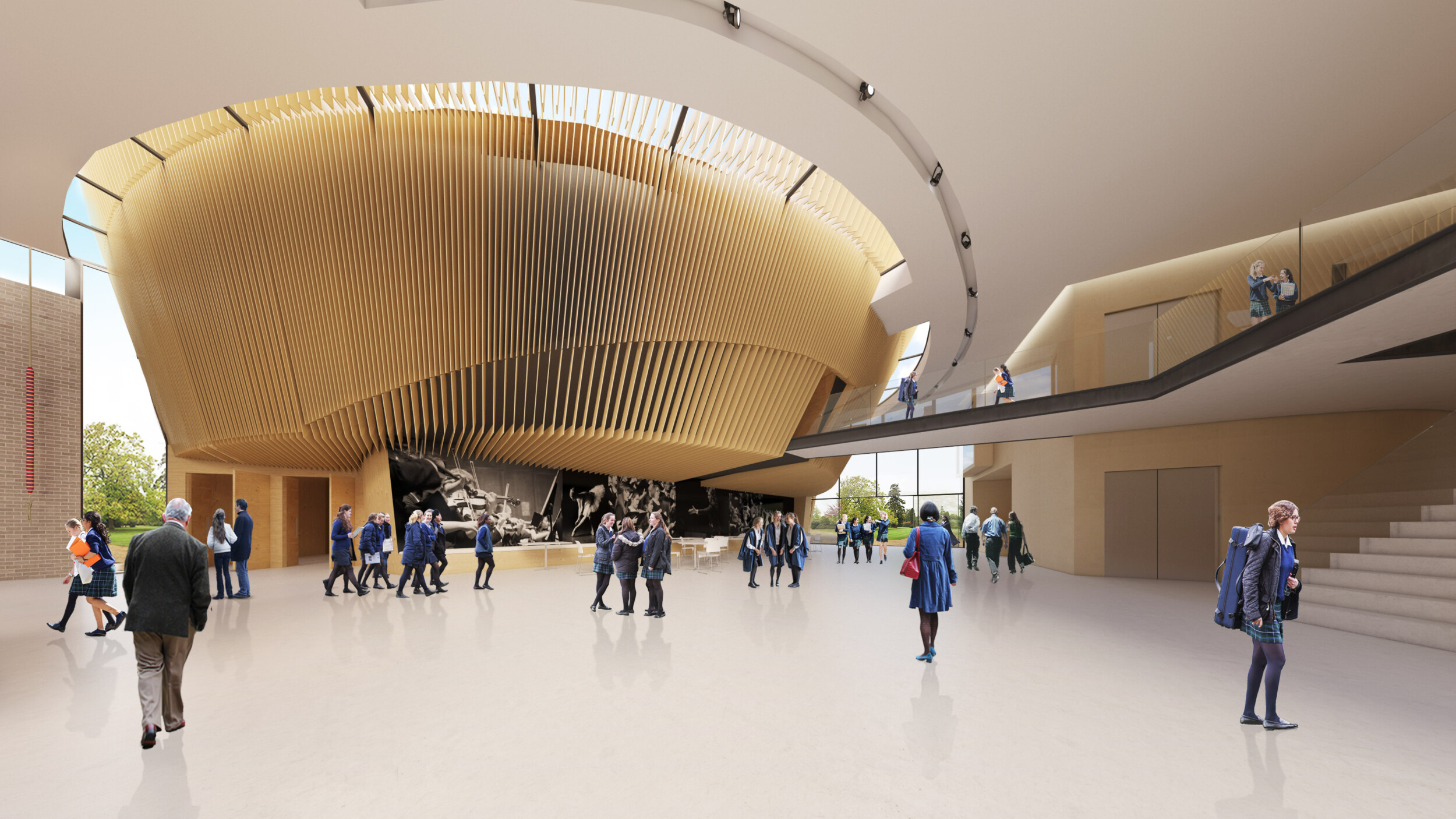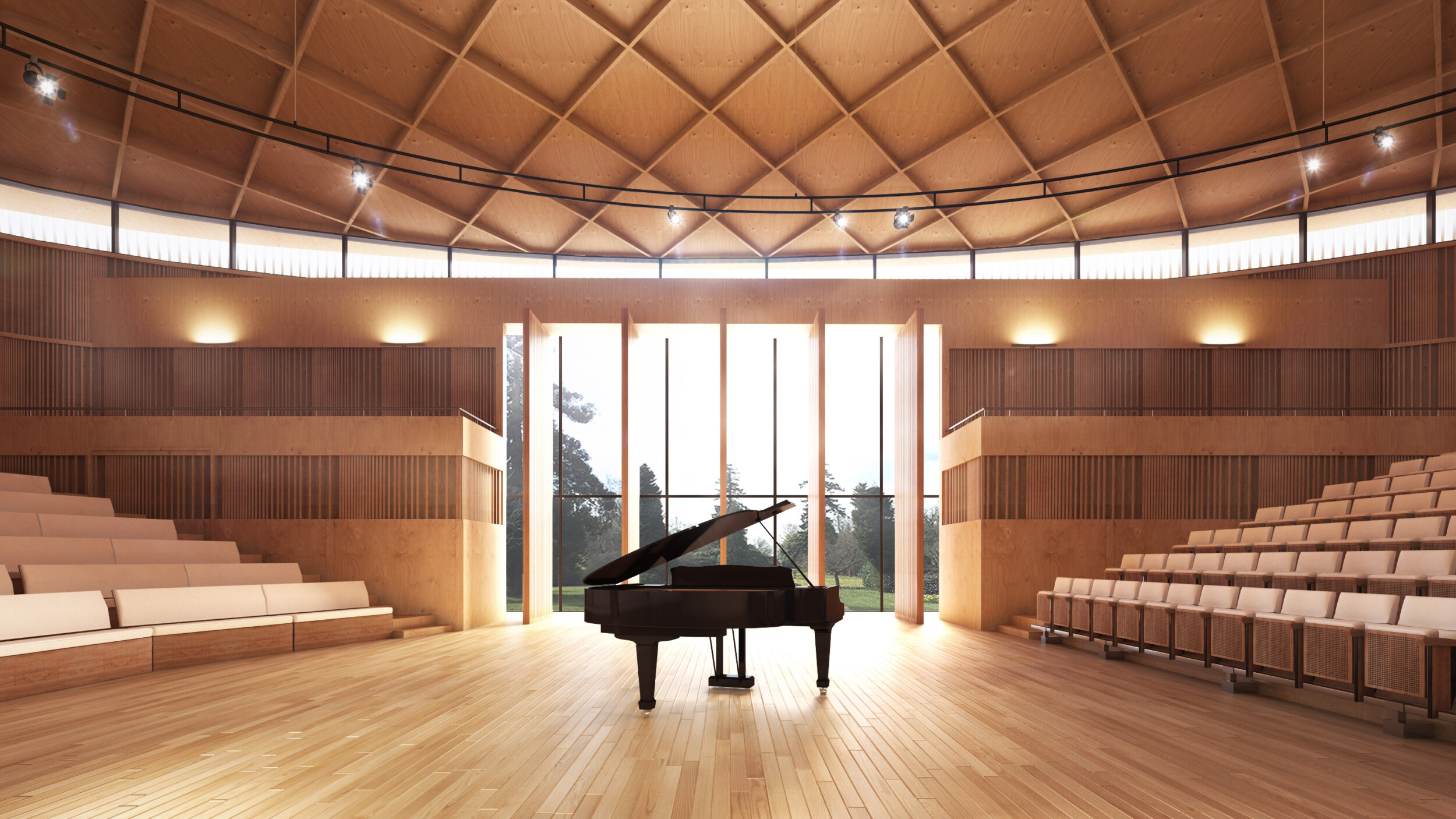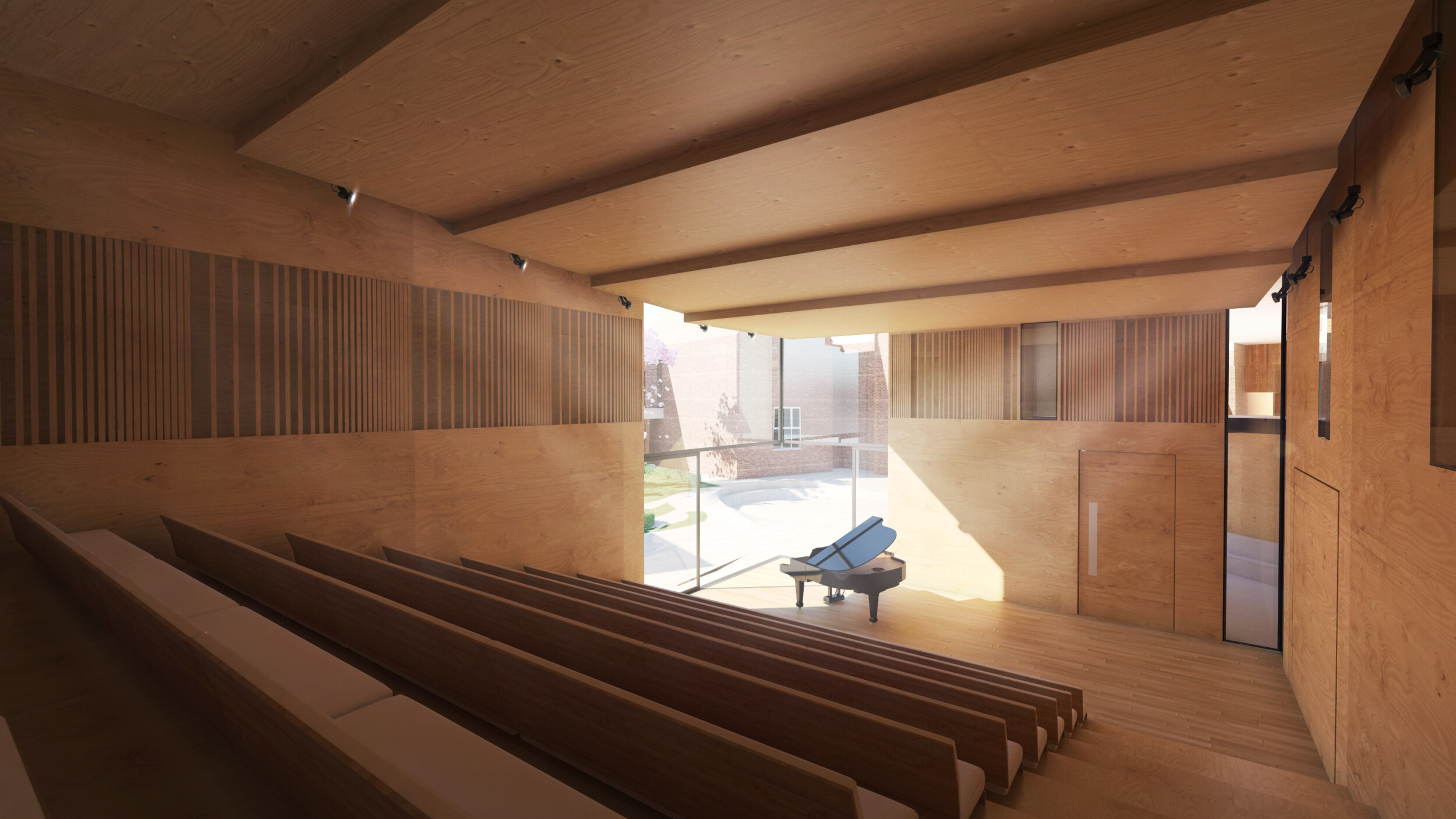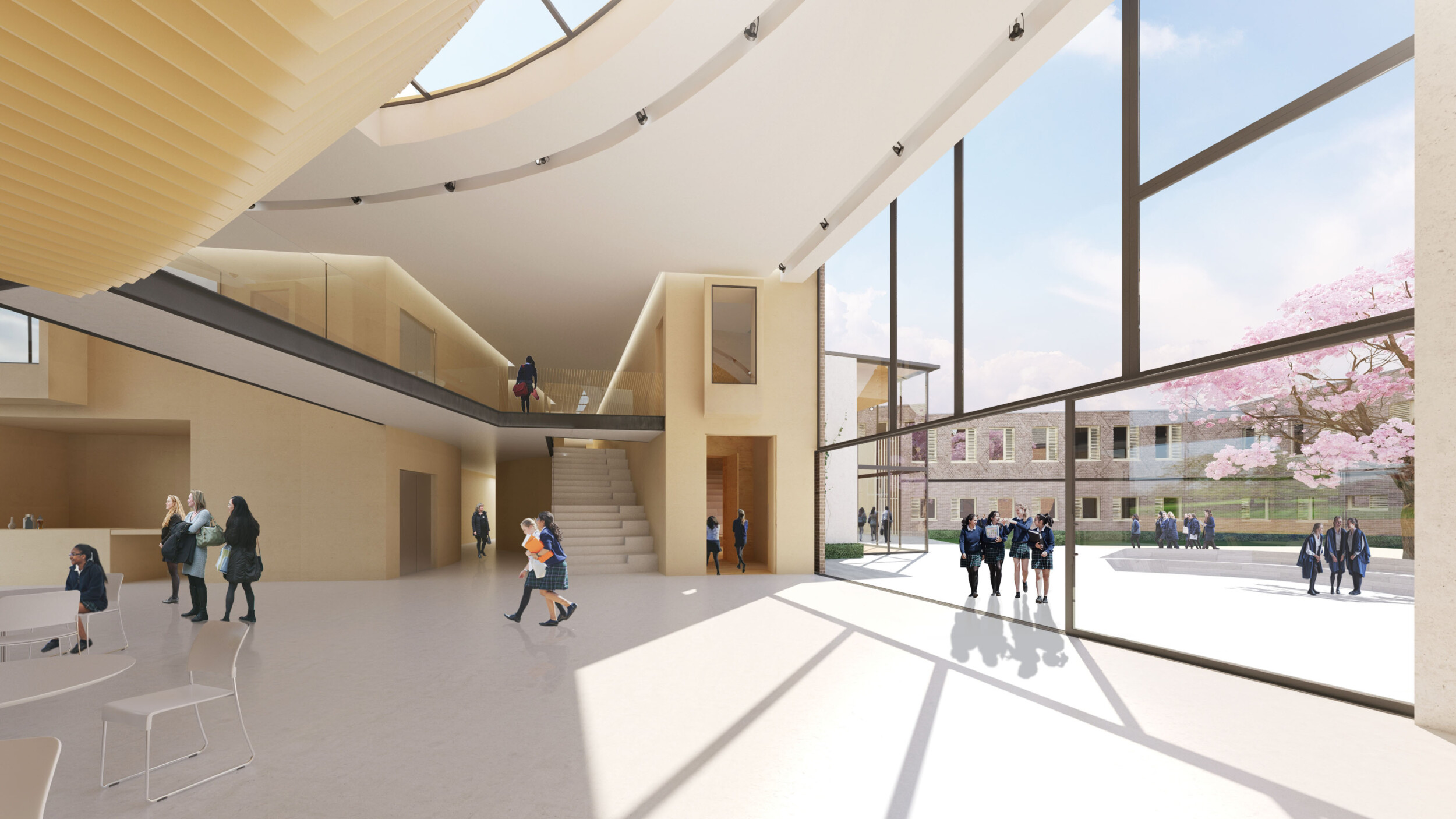 Tunbridge Wells Borough Council's Planning Committee has granted permission for Hollaway Studio's new School Hall and Music Hall at Benenden School.
Benenden School, located in the Kentish countryside, is a leading boarding school for girls, aspiring for excellence in everything they do. The new School Hall and Music School are to be a reflection of the School's ambition and continues to build upon the strong legacy of high quality architecture that is already found across the campus.
Our proposals for a 750-seat concert hall and Music School include a 150-seat recital hall, digital media suites and extensive landscaping allowing for external performance. Each room has been designed to perfectly respond to its anticipated use, be it percussion, choral or solo practice. A new double height atrium space benefitting from framed views will create links between the new Hall, Music School, West Wing, Chapel and main School.
Built in 1939 for a school of over 200 pupils, the School Hall has now been outgrown. Benenden needs a new Hall fit for today's school and for the future, one that can fit 550 girls plus staff in comfort and retain its place at the heart of their community, yet have the capacity to accommodate additional audience members on occasion.
The new School Hall will accommodate up to 750 seated audience members and will provide an exceptional performance space for the School and visiting orchestras, whilst the attached Music School will support and promote the arts to the student body and wider community. We are seeking not only to increase the capacity of the Hall, but to endow the building with the latest technology, lighting and sound management systems to create a world-class centre of music, performance and worship.
Complementing the School Hall will be a new Music School facility worthy of the incredible musical talent at Benenden, helping the School's musical achievements continue to go from strength to strength. The Music School houses the recital hall with a state-of-the-art recording facility and the recital hall opens itself up to the courtyard by the use of side glazing. The school will also house a number of practice, rehearsal, percussion and song rooms, all of which propose to make Benenden School an advantageous music school.
Now with planning consent, coupled with the School's fundraising, we are hopeful that the project will be able to move forward into construction in 2019 with a 2020 completion.