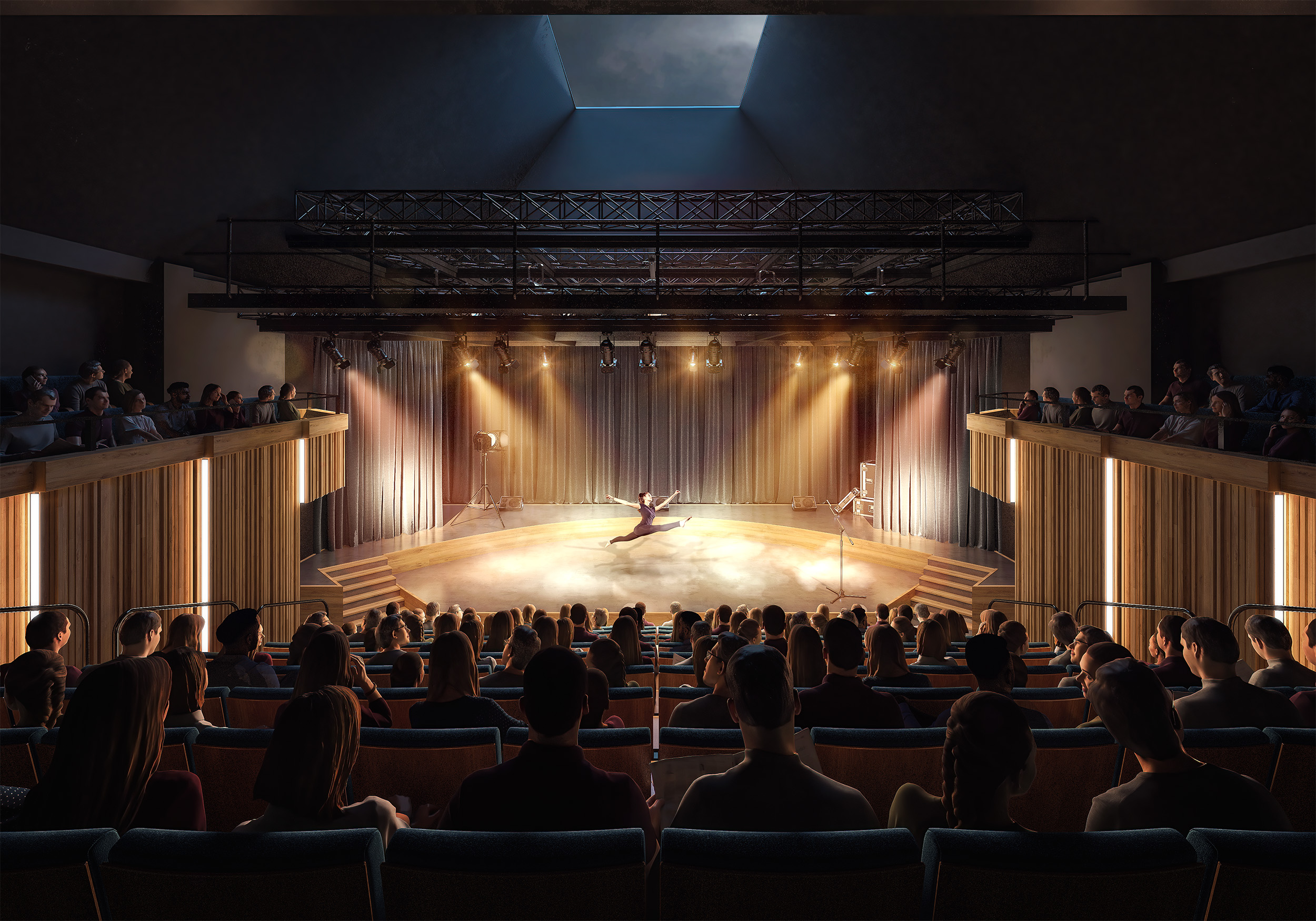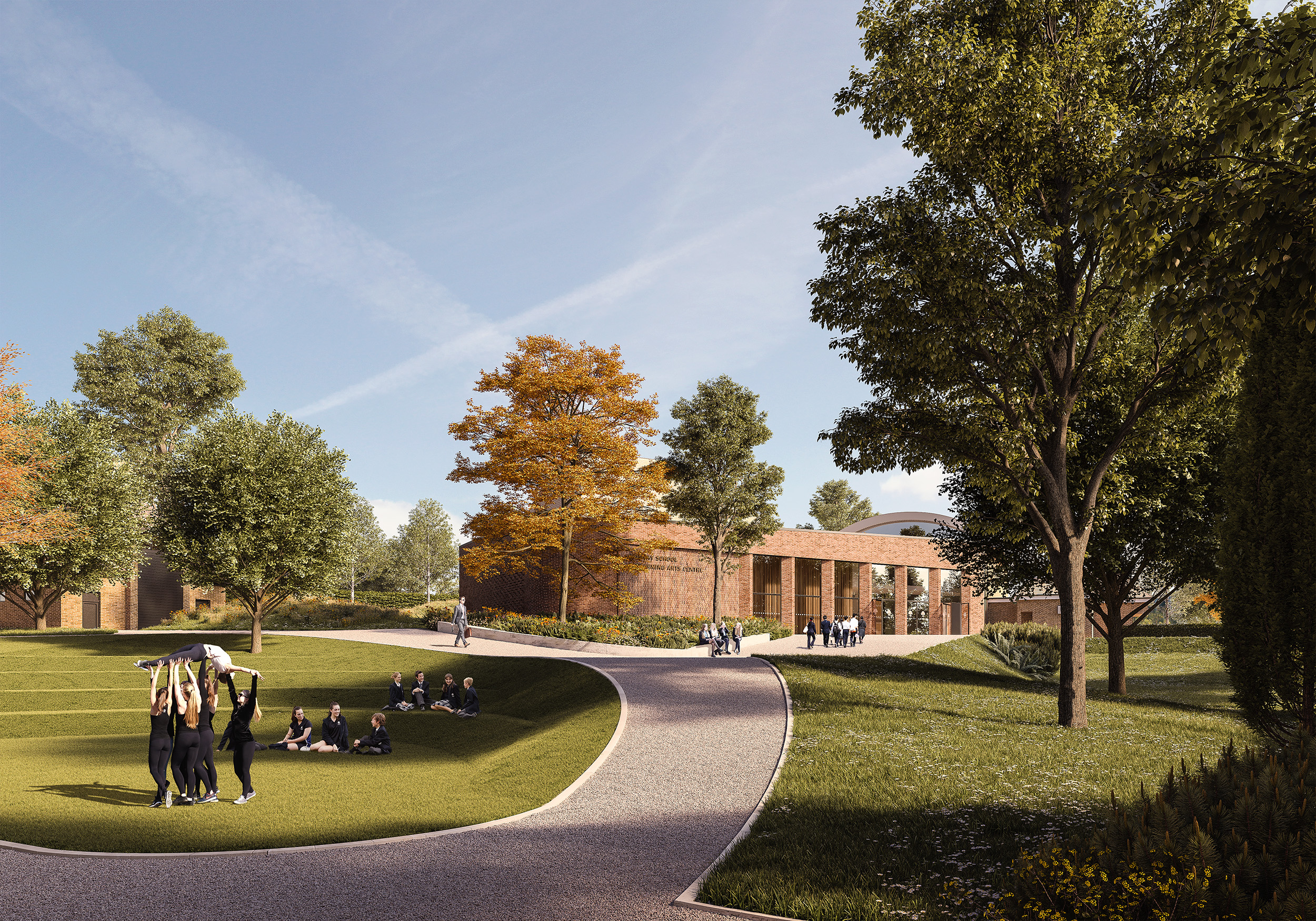 Hollaway Studio  have submitted plans to Tunbridge Wells Borough Council for new and improved performing arts facilities set in the heart of Bethany Independent School.
Located in the weald of Kent, the rural campus of Bethany Independent school is surrounded by stunning countryside.
The proposed scheme adjoins the original school house, where the school was first founded, and is located centrally in the campus benefiting from functionality whilst hidden from view.
Creativity is an essential part of a Bethany education. Creative activities, develop important skills for life and are the key to success in many areas of employment. Each year a significant number of Bethany School Sixth Form leavers move on to careers in artistic areas, musical fields or in drama. The improvements proposed to the performing arts facilities will create an abundance of opportunity for all pupils to develop further their creative talents.
Over the years, the school has produced a number of outstanding musicians and performers, including Brit Award winning music producer Charlie Andrew who has since returned to the school to talk to current pupils about the creative freedom that he was provided to fuse his interest in science with his love of music.
The delivery of a new Performance Arts Centre will significantly enhance the school's ability in providing for the educational needs of existing and future pupils.
The proposed development will house the complete Performing Arts Centre (PAC) underneath one roof. It has been designed to host lessons, orchestras and all manner of performances. The theatre itself will provide a variety of uses, creating spaces for single occupants through to a 214-person seated event alongside an orchestra. Audiences and visitors will be drawn in through the foyer which sits beneath the raked seating and technical booth. Double height workshops and storerooms will provide the perfect ancillary spaces for pre-production work undertaken by staff and students alike.