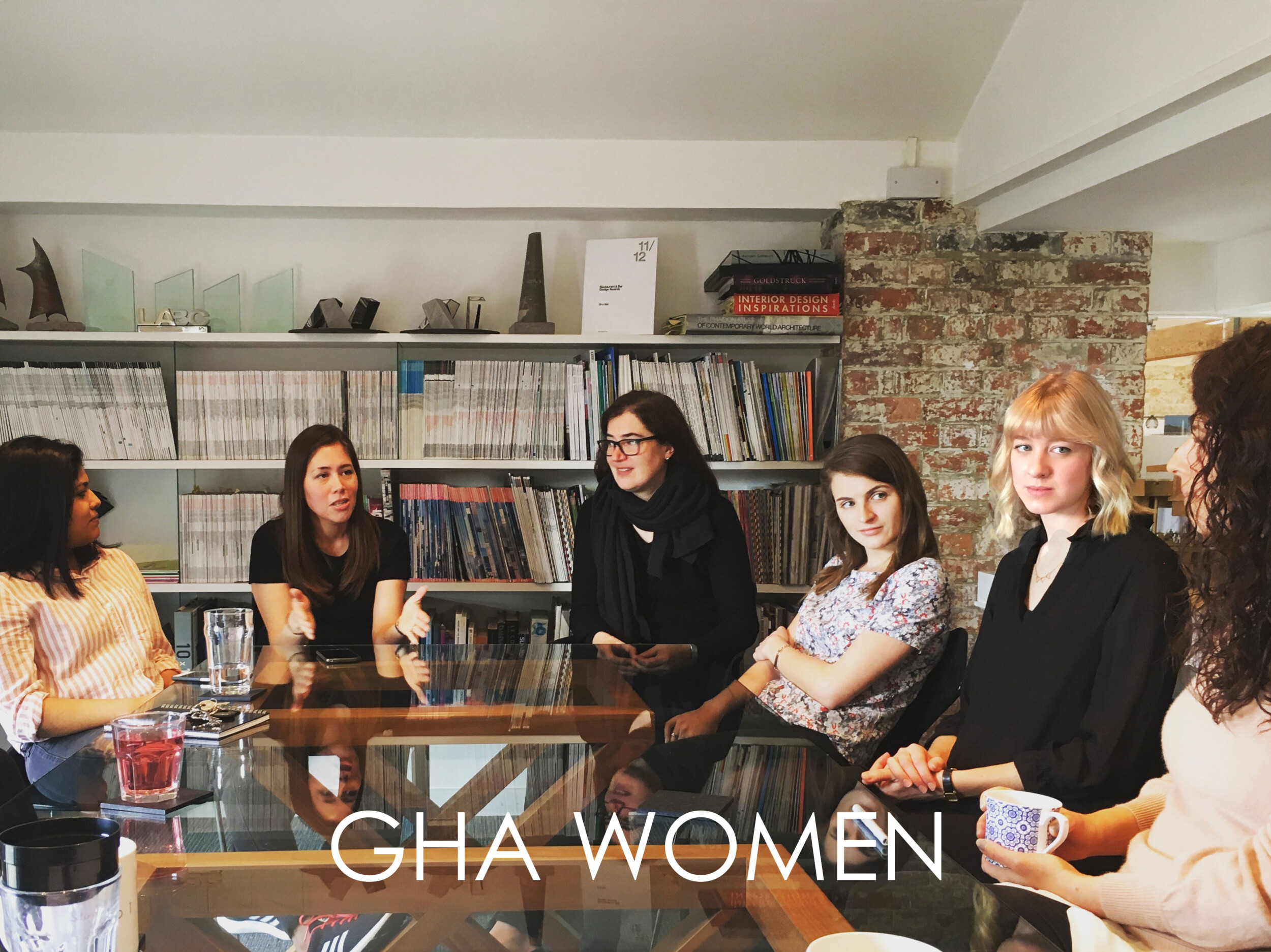 With gender equality in the news this week, and companies with over 250 employees having to report their gender pay gap, two of our senior female employees, Danka and Michelle, headed up a lively conversation this morning to discuss the Practice's statistics and thoughts on this current topic.
Danka is an Associate of the Practice, part-time sessional lecturer at the UCA Canterbury School of Architecture, and she also chairs the Canterbury & District regional RIBA branch. We are pleased to have recently welcomed back our other female Associate, Michelle, from maternity leave after the birth of her second child. In her role she has delivered award-winning projects, successfully navigating motherhood and her career with the support and flexibility of the practice.
This morning our GHA ladies joined together and chose to debate the reasons why they think there are more men in higher paid roles and why women may pursue different careers paths.
We are proud to say that the outcome was really positive – women with children said they felt encouraged working within a pro-active Practice that has a 50/50 staff ratio of female to male and supports flexible working hours, remote working, childcare vouchers and job sharing on returning to work. The other women, who were currently focused solely on their careers, said they did not feel like there were any reasons preventing them from reaching senior positions.
Both groups of women expressed that it was essential for the Practice to continue providing valuable opportunities and support to enable the progression of their careers as was the case for both Danka and Michelle.
Statement from Guy: 'I feel passionately that companies need to work harder to address any gender equality issues that may exist …….I will continue to champion women in their careers as Architects'.
Danka regularly arranges and hosts informal networking meetings for females within the construction and design industry where she continues to inspire, promote, teach and empower other women. If you are from another practice and would like to join Danka then please contact [email protected]