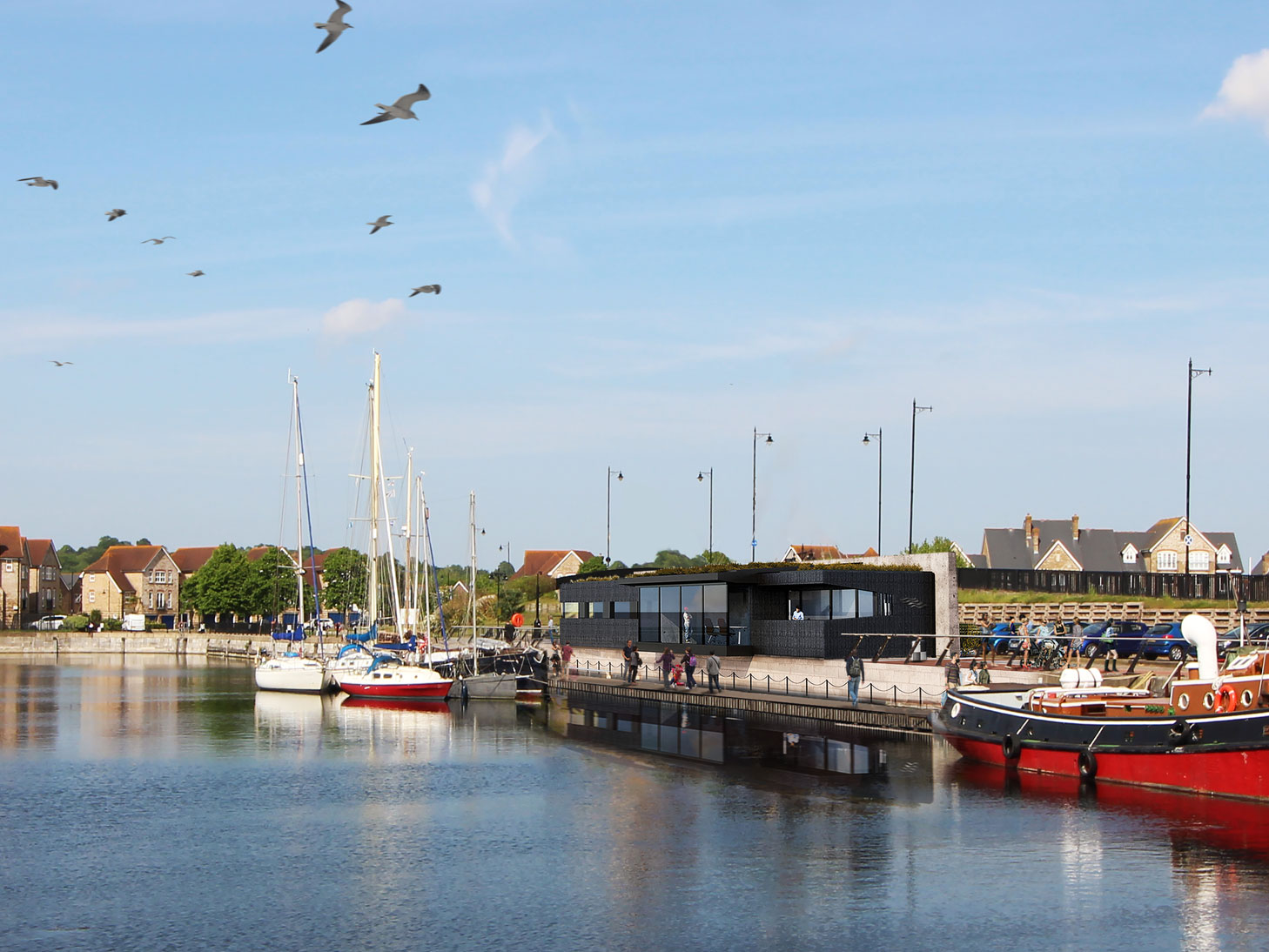 We have recently submitted a Detailed Planning Application for our competition-winning design for a new Estate Office for our client – the Chatham Maritime Trust.
The Trust are currently located in rented accommodation within the Observatory Building on Dock Road and our proposals seeks to relocate their offices into a new bespoke building on the edge of Basin 1, which is strategically located within the historic dock and at the heart of the overall site managed by the Trust.
The design concept for the Estate Office reflects the linear form of the site and the prominence of the existing crib retaining wall and adjacent historic harbour wall, which the proposed building is intended to sit on top of. The new building sits perched on the edge of the dock wall with its new glazed meeting room cantilevering over the basin edge providing panoramic views across the marina.
The building also features an exposed concrete spine wall that runs parallel to the existing basin wall and retaining wall and can be seen from the elevated road bridge. The office space and ancillary accommodation, which have sedum roofs, abut the concrete wall and the external material palette of black stained timber, aluminium windows and cladding panels reflects the materiality of the historic bollards, railings and maritime heritage all of which are sensitively incorporated into the overall design.
The Detailed Planning Application for the Estates Office is currently being considered by Medway Council's Planning Department alongside our separate Detailed Planning Application for a new building and expanded facilities for the Hollaway Studio-designed Water Sports Centre, which is located in the nearby Basin 2.