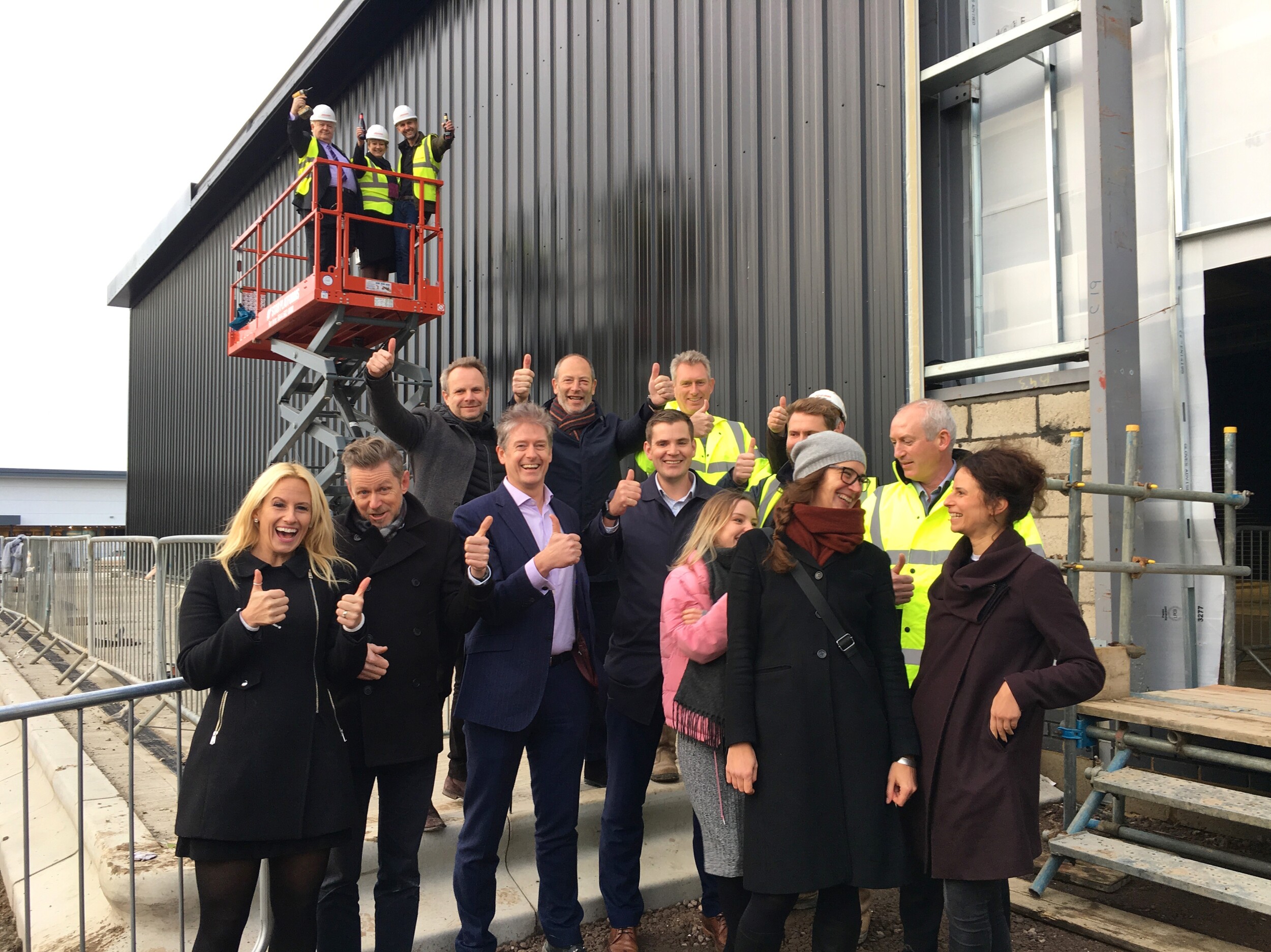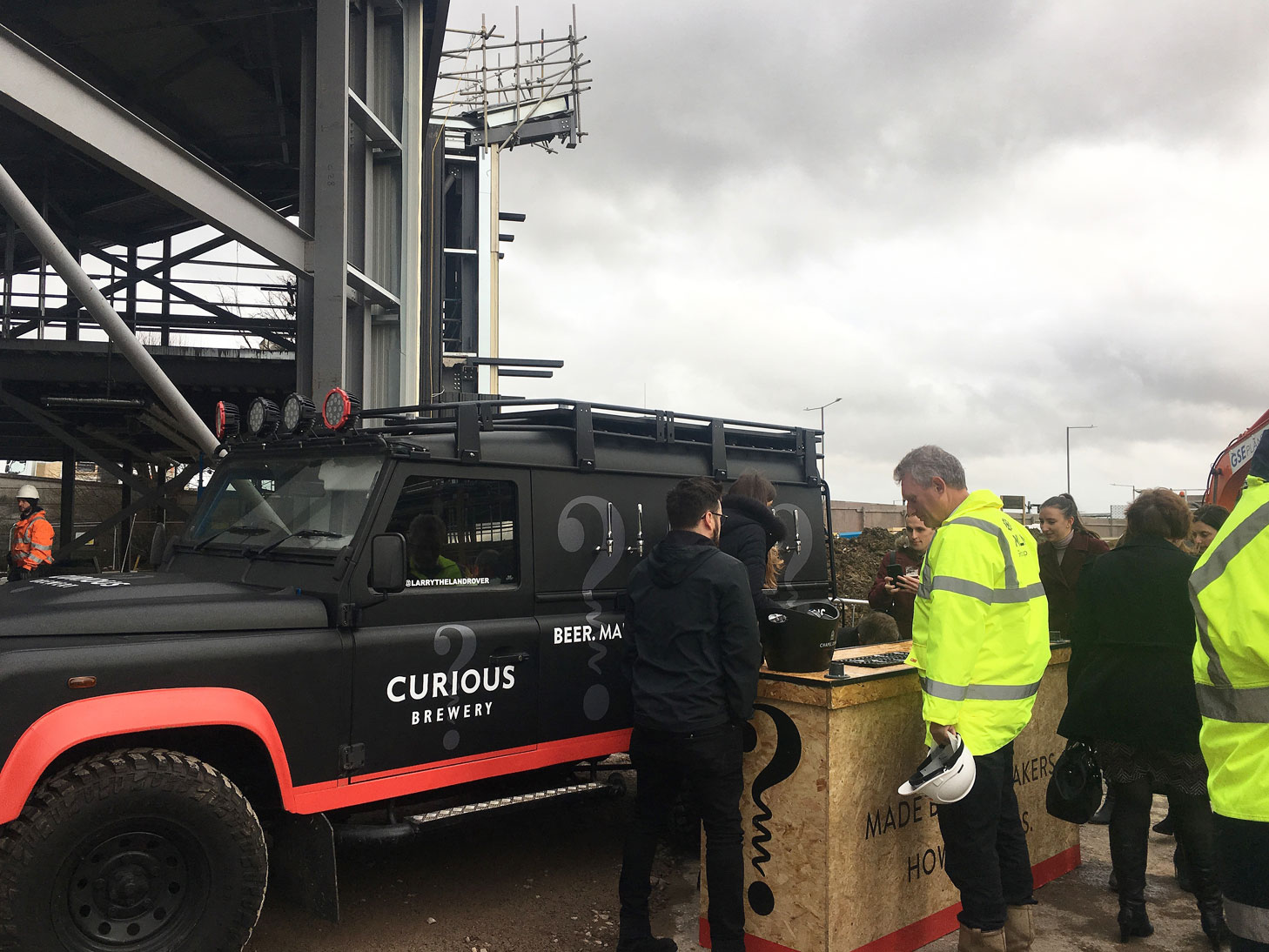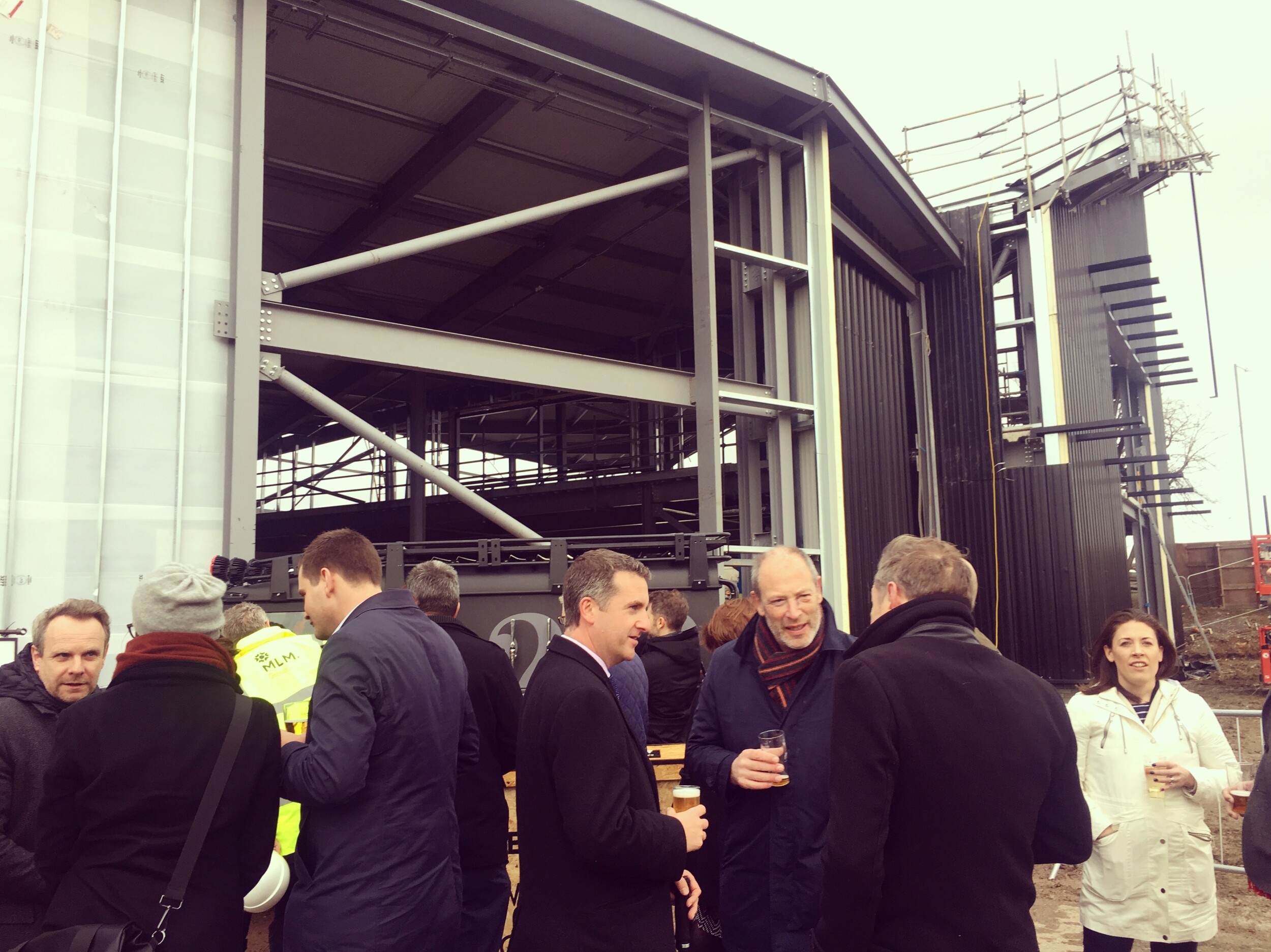 Yesterday saw the 'Topping' of the NEW Curious Brewery in Ashford as the highest piece of the steel structure was secured into place.
Frazer Thompson, CEO of Chapel Down, and the Curious family were on hand to discuss what visitors can expect from the state-of-the-art brewery, ahead of its opening early next year.
The custom-built brewery, designed by Hollaway Studio, will be open to the public for guided tours and will feature a shop central to the experience, and a restaurant and bar overlooking the brewery floor serving local produce and delivering the freshest beer straight from the tank to the glass.
Situated just a stone's throw from the soon to open Elwick Place Cinema, also designed by Hollaway Studio, and a few metres from Ashford International train station, the bespoke building is set to take over production of England's leading wine producer Chapel Down's gold start Curious brew products.
The building aims to inspire people to stay curious and will make a bold and positive statement about modern brewing in Britain by inviting the world to come and have a beer at its new home in the heart of Ashford.