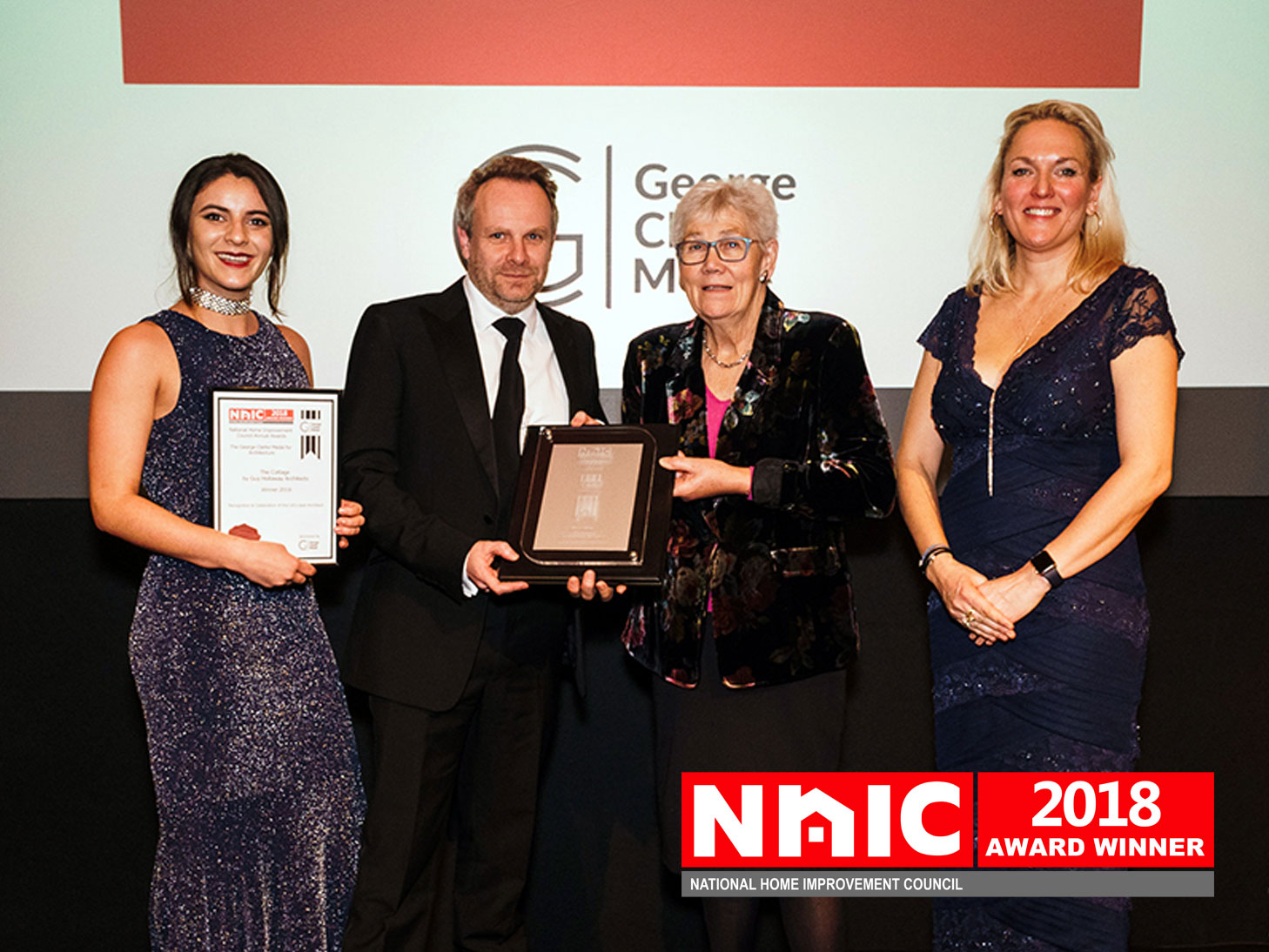 Hollaway Studio are delighted to have been announced Winner of the George Clarke Medal for 'The Cottage'.
Inaugurated this year, The George Clarke Medal recognises and celebrates the UK's best architect designed home refurbishment, conversion or renovation schemes and is to be awarded annually in association with the National Home Improvement Council to the architects recognized for the year's most outstanding home transformation.
The Medal challenges conventional practice and champions innovation in home transformation, evidencing how social and technological aspirations can be met with intelligent design. As with the Manser Medal, The George Clarke Medal will provide an archive of exemplar schemes that will inspire all involved in the transformation of our homes.
We are honoured to have picked up the first medal founded in George Clarke's name who says: "The Cottage is Amazing. Renovation poetry! Sensitive and bold! A beautiful restoration with poetic modern additions"