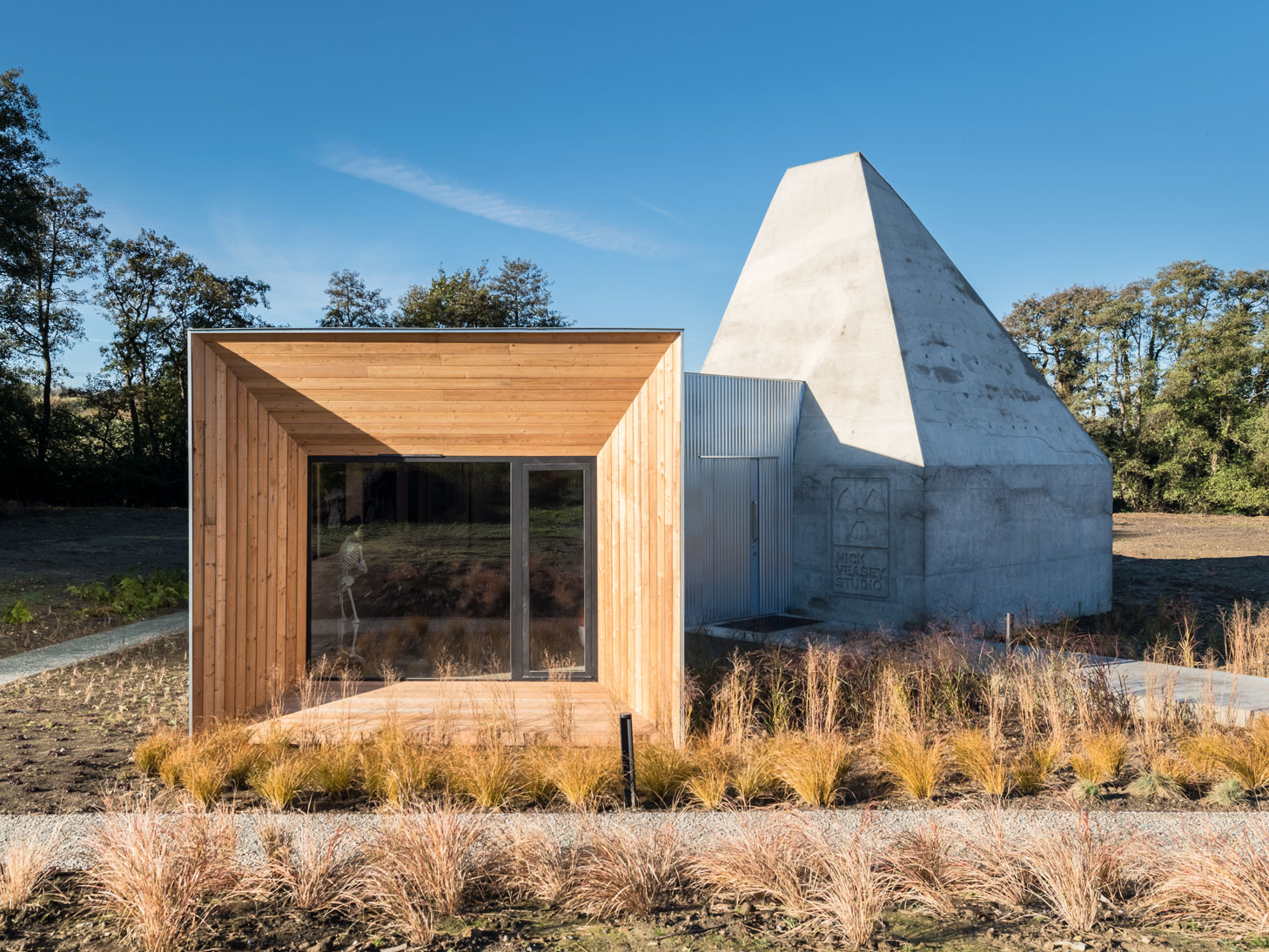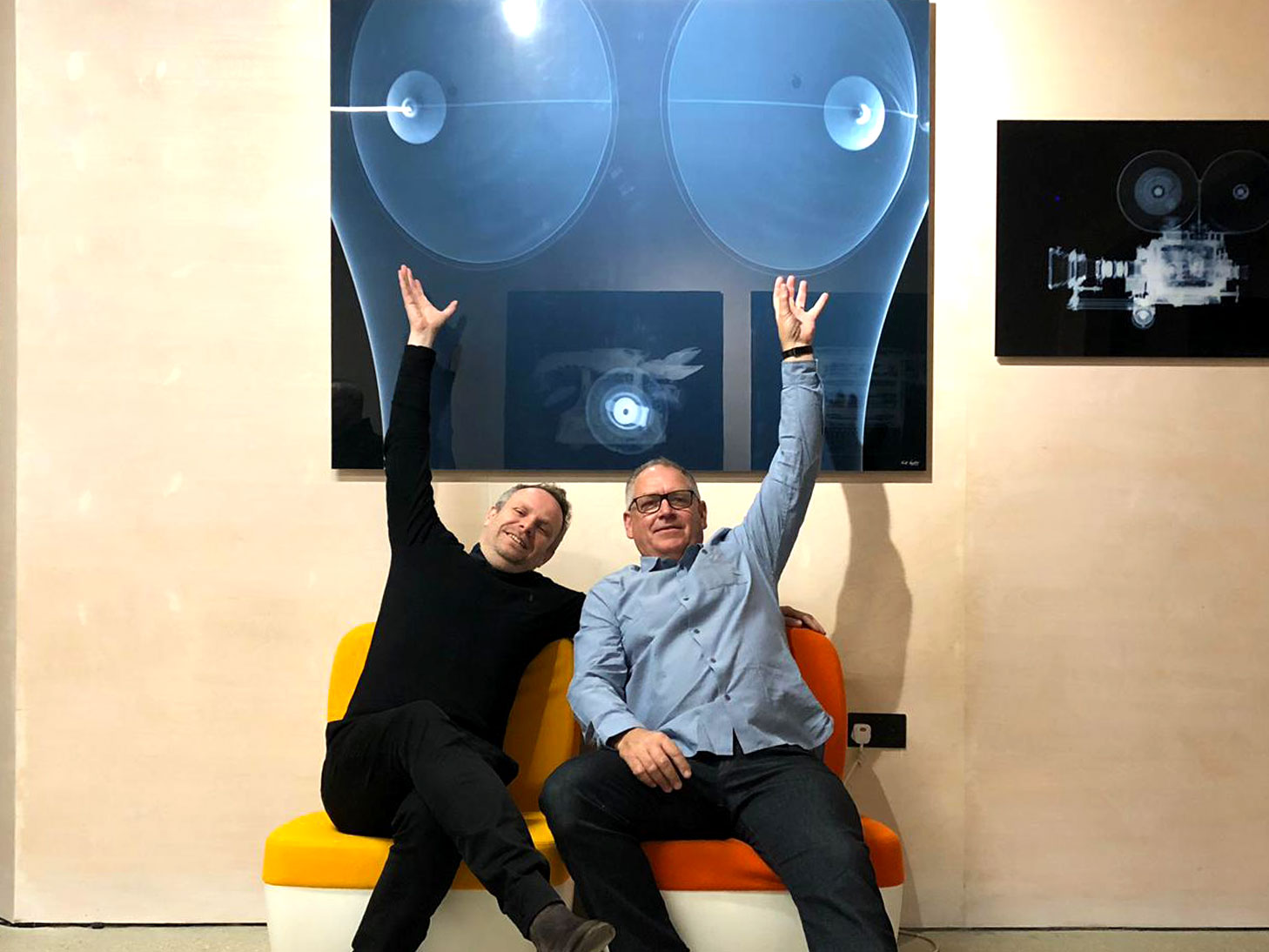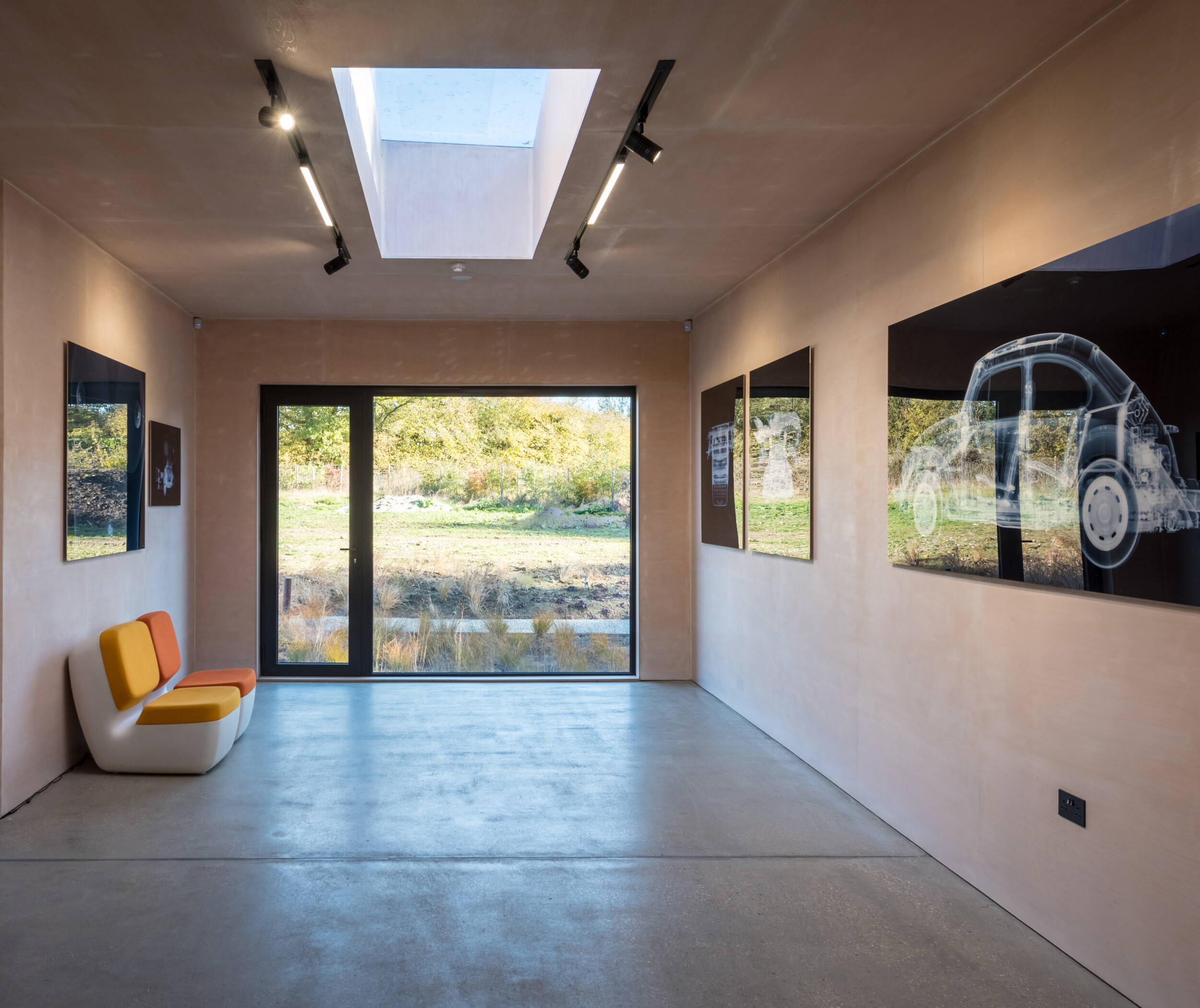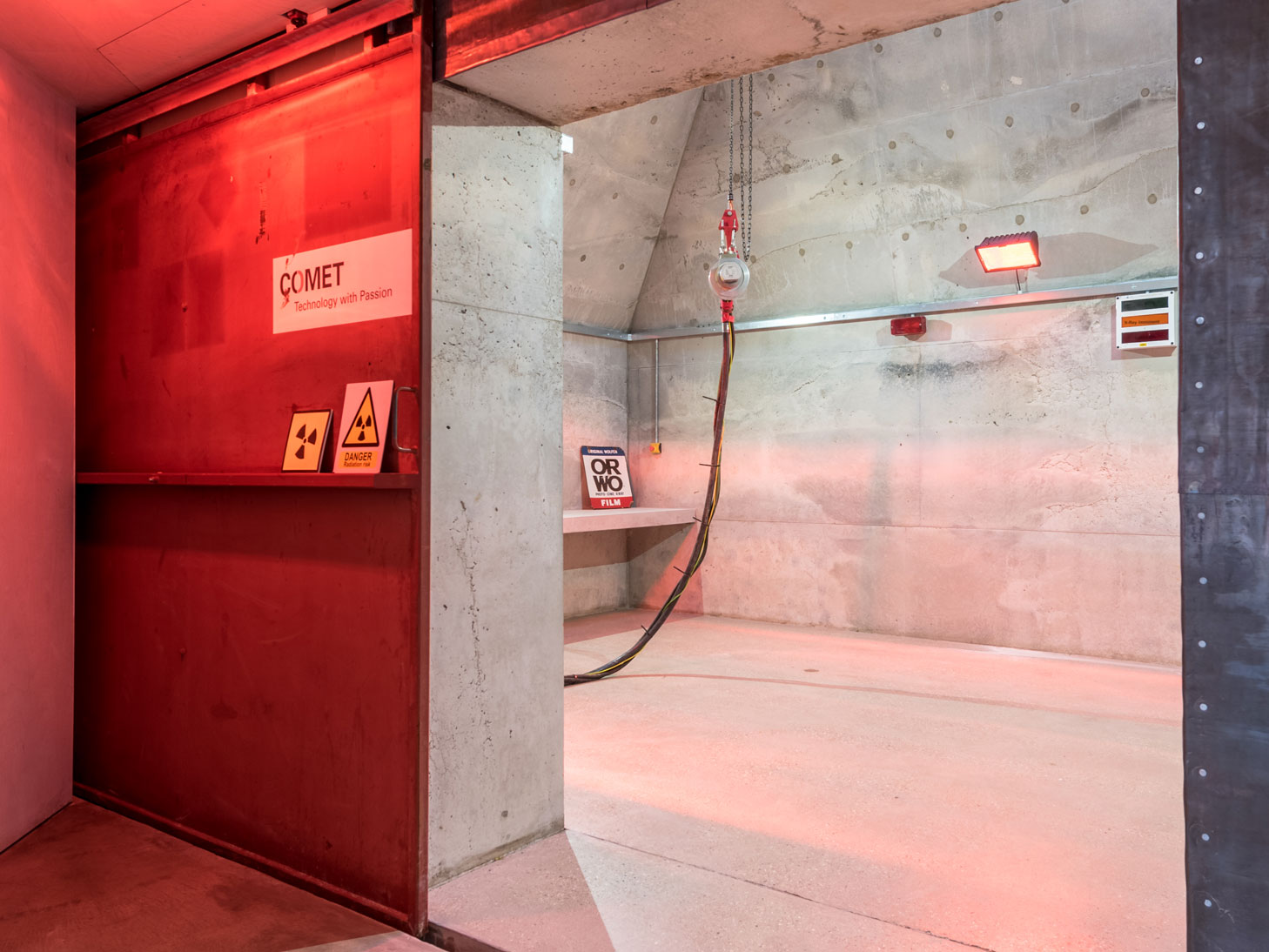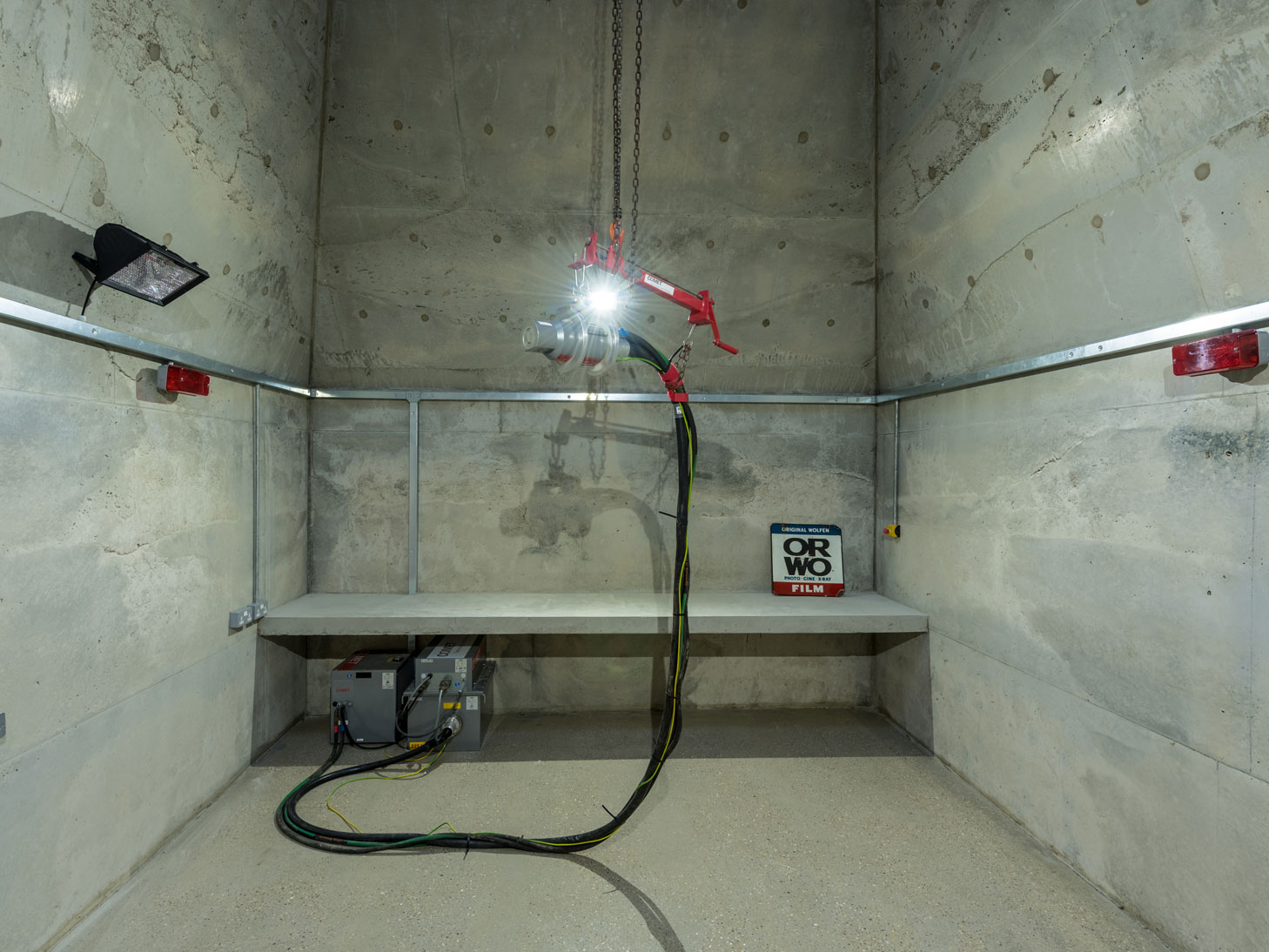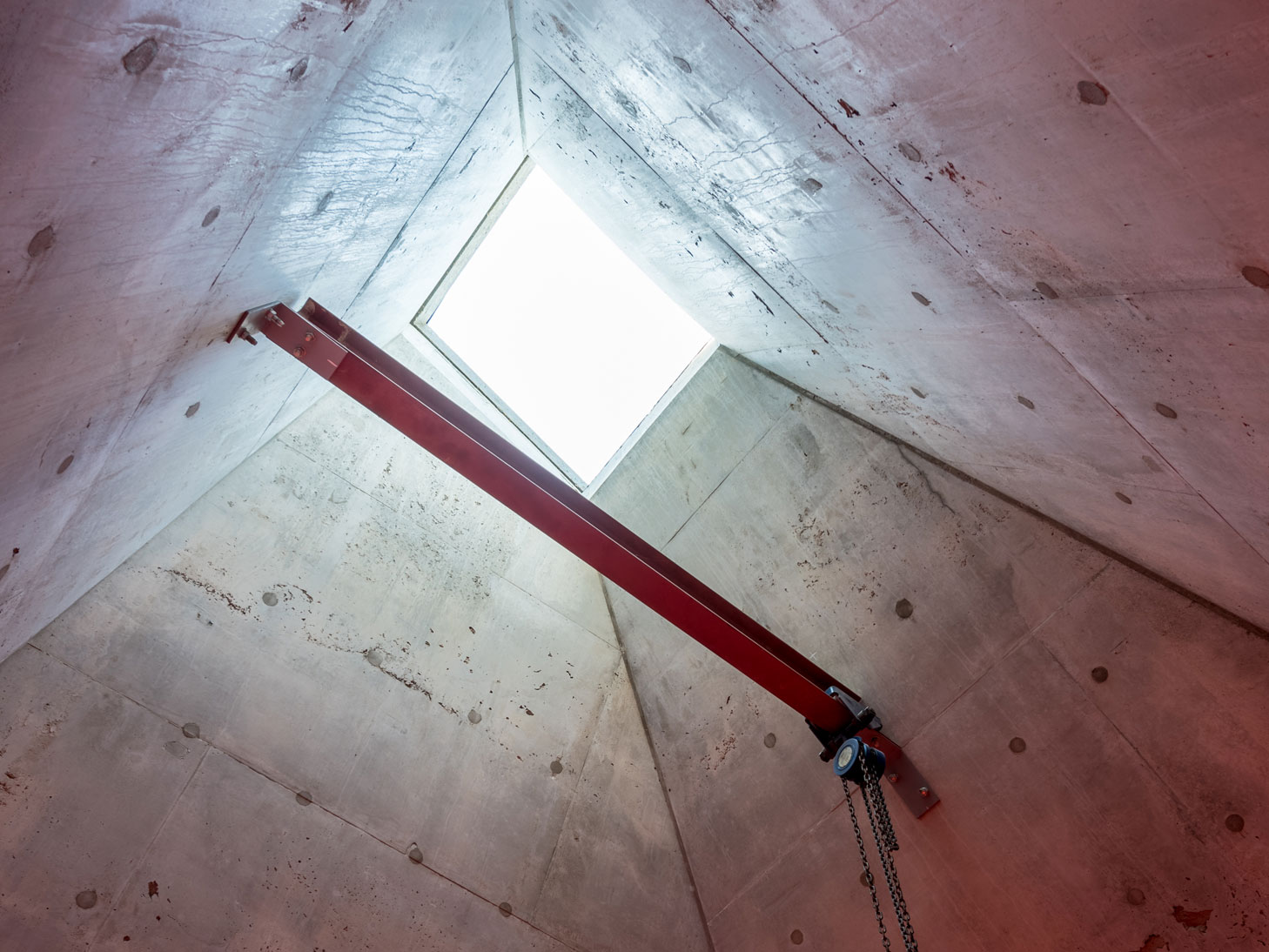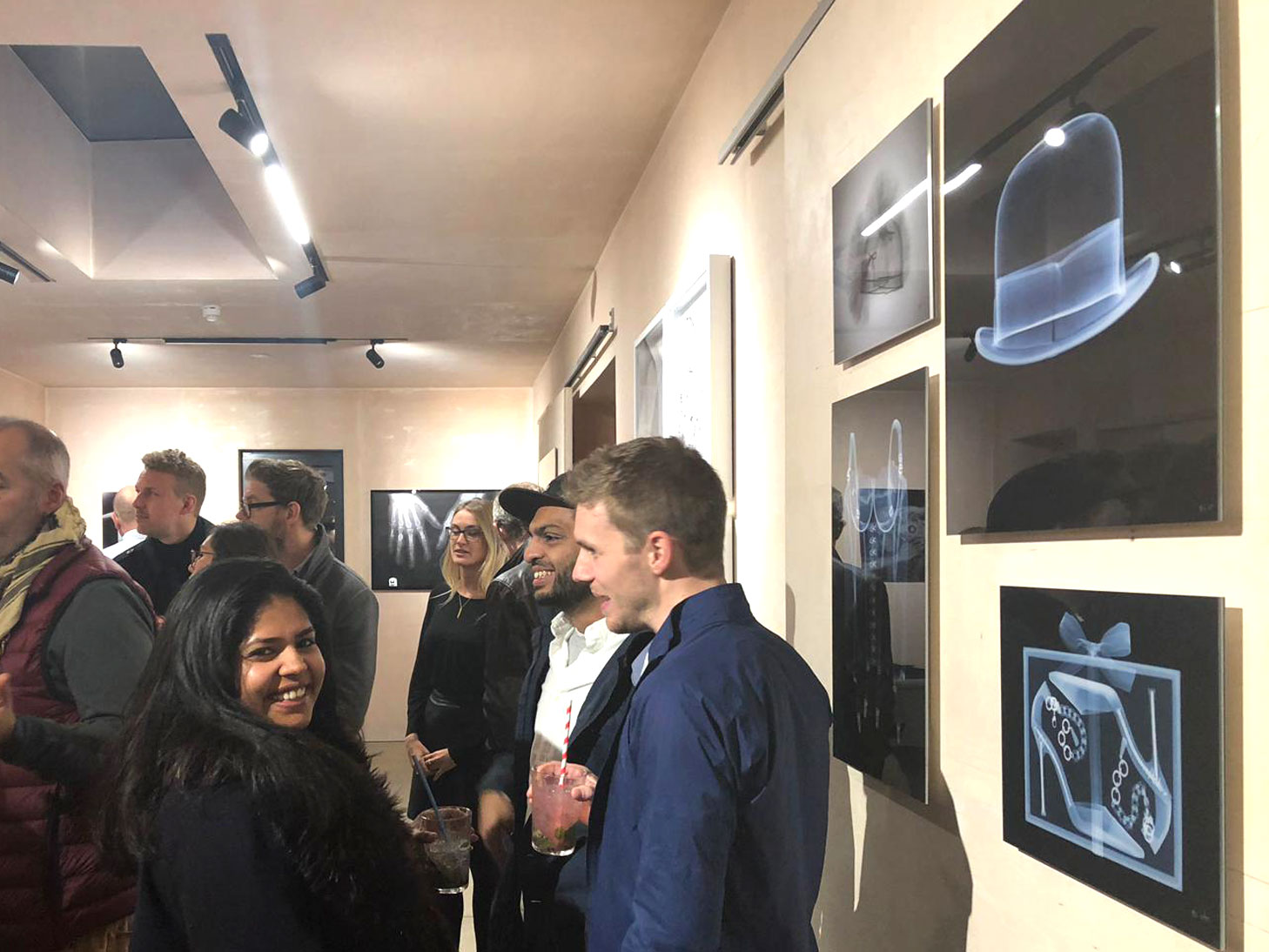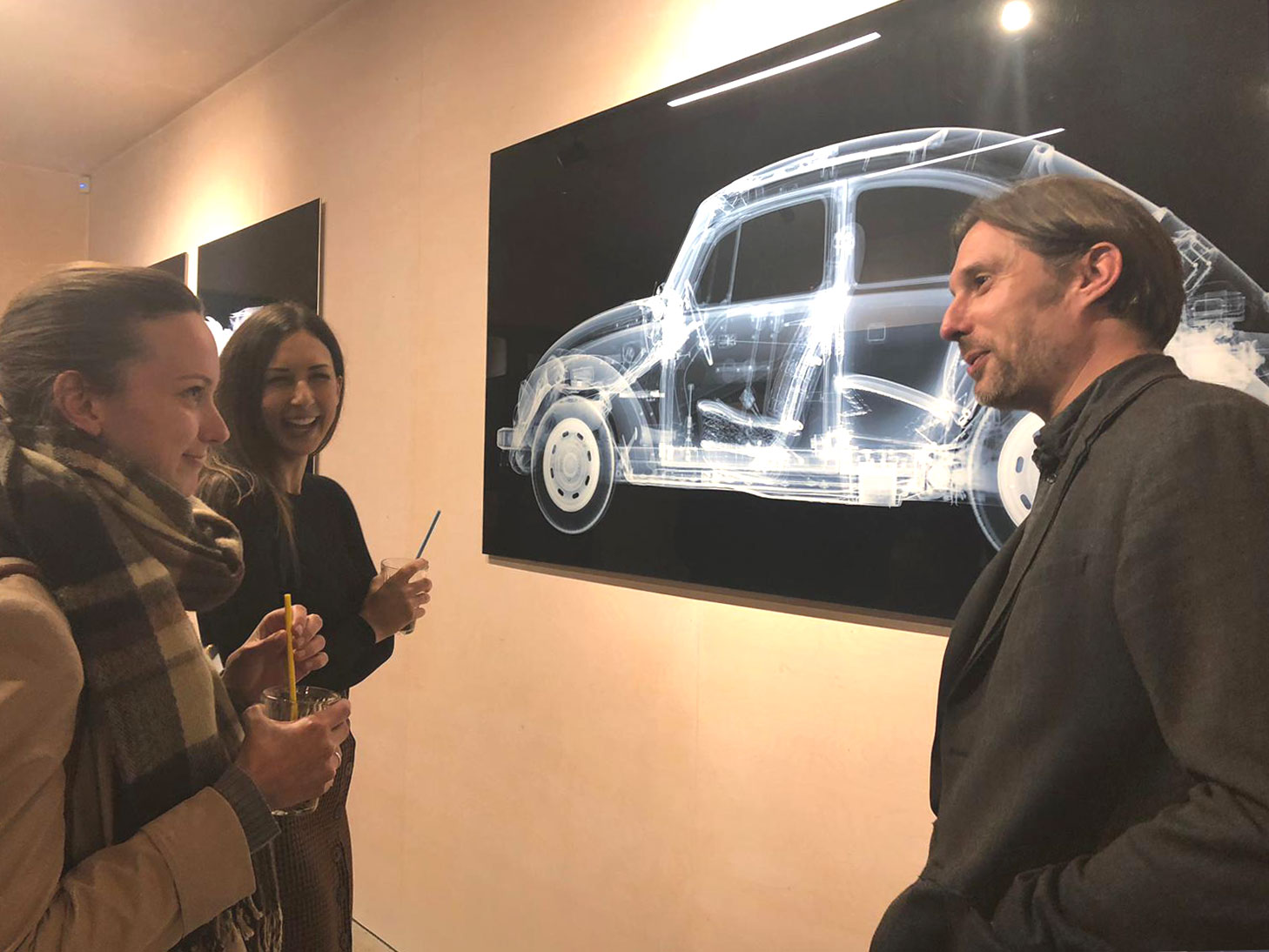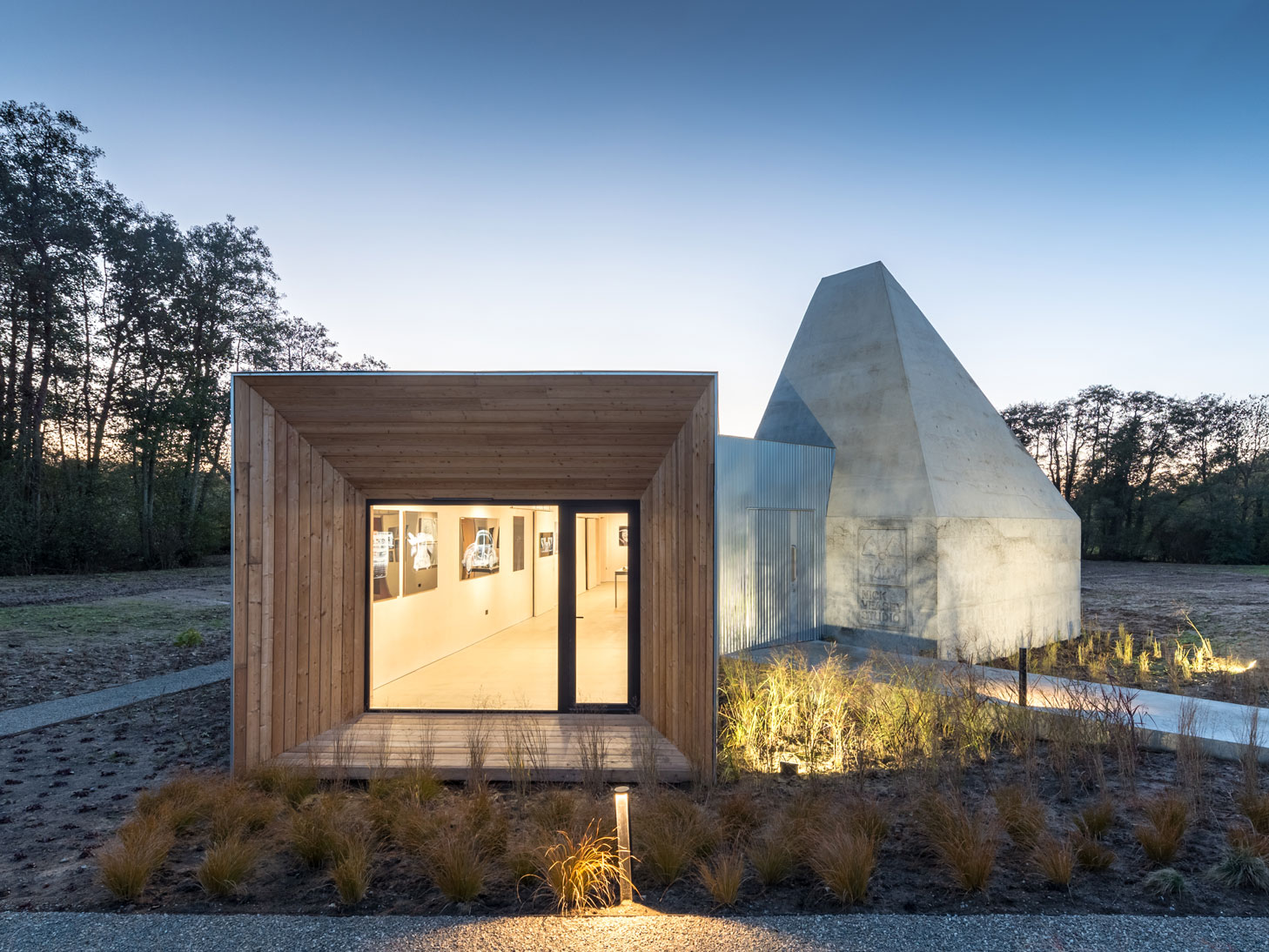 Guy Hollaway Architects are delighted to announce the launch of 'Process Gallery' – a purpose-built gallery and bespoke studio for our Client, internationally acclaimed X-ray Artist, Nick Veasey.
Situated outside the village of Lenham, in an open field fringed by woodlands and grazing pastures, Process Gallery is set to become a new destination for contemporary art and Nick Veasey's studio.
Guy Hollaway Architects vision was to create an inquisitive piece of architecture within the rural landscape whilst delivering a creative working environment which exposes the artist's process from start to finish product.
Previously a rusty dilapidated corrugated iron pig shed now sits a concrete angular oast house x-ray chamber. The form of the pyramid chamber, which houses the artist's X-ray equipment, emulates the splay of the x-ray machine. Objects are X-rayed from above, the higher the X-ray machine, the larger the object which can be captured. The chamber has been formed of textured concrete, which both absorbs the radiation of the X-ray and creates a striking sculpture within its setting. The main gallery window is inspired by a camera lens and connects the building to the landscape which will become a sculpture park in time.
Nick Veasey's X-ray imaging technology is a unique and honest process which reveals how a subject is designed whether that be by man or by nature, and is a continuous comment about the superficiality of modern life. The entire building celebrates the Artists process and was designed to be as intriguing as the artwork housed within.
Process Gallery showcases Nick Veasey's practice and exhibitions whilst combining artwork by other contemporary artists. The studio offers the general public the opportunity to encounter diverse and interesting artists at work, allowing visitors to experience the x-ray process first hand in the unique solid concrete chamber.
Last night's launch was a huge success. We'd like to thank everyone that helped deliver this unique project and those who shared in last night's celebrations.
https://www.wallpaper.com/architecture/process-gallery-nick-veasey-guy-hollaway-uk
https://www.dezeen.com/2018/11/20/guy-holloway-photography-studio-process-gallery-nick-veasey/