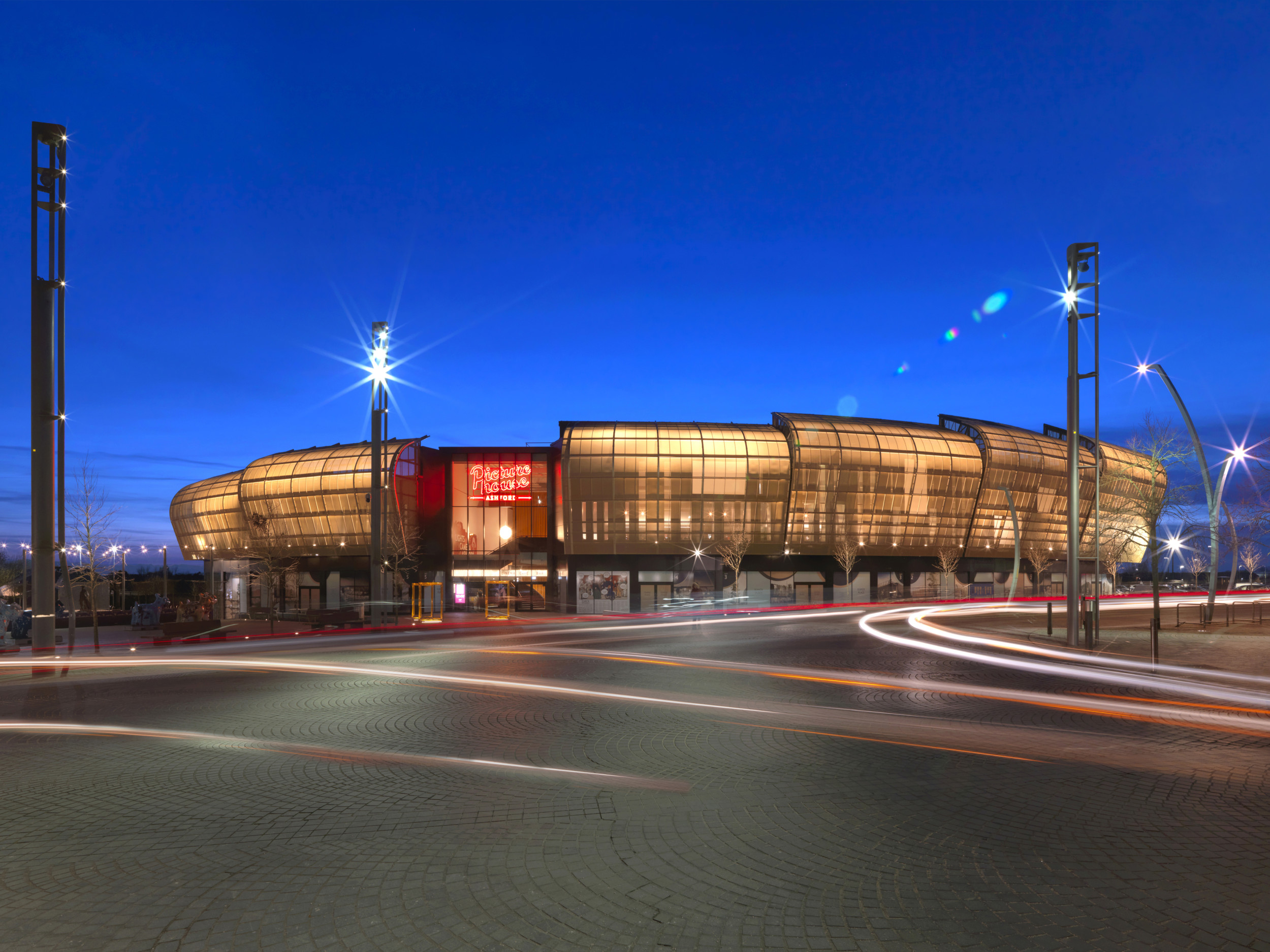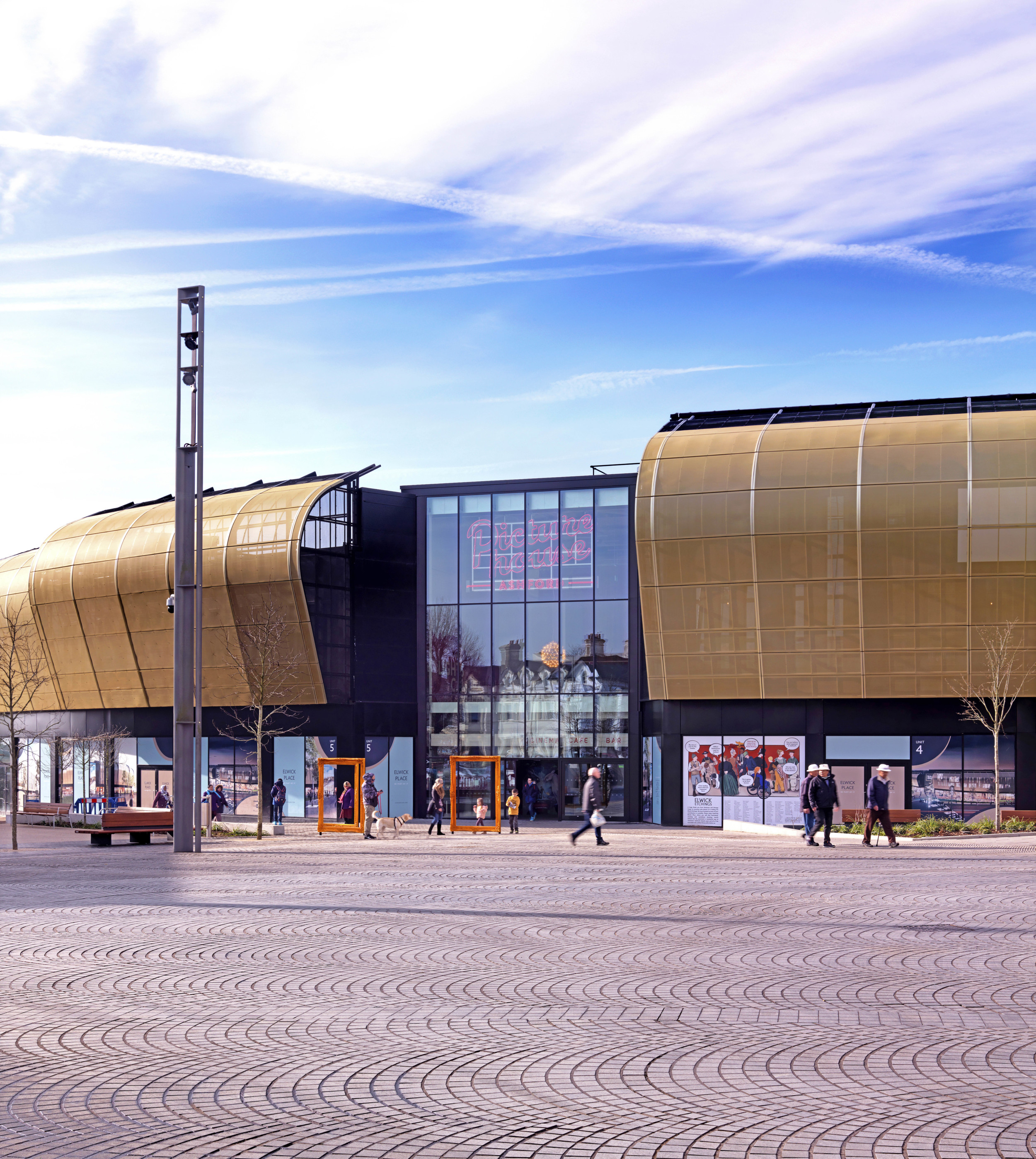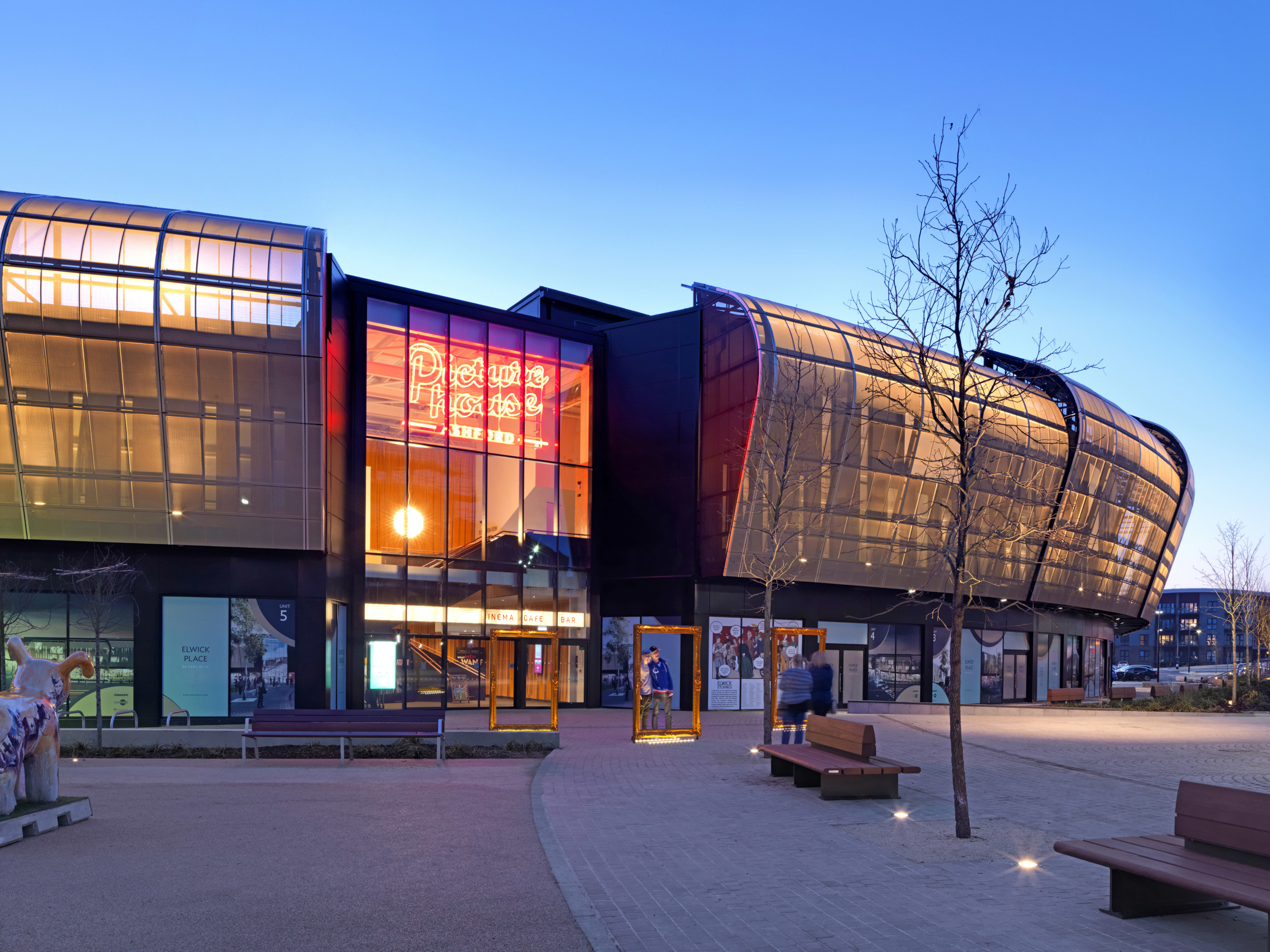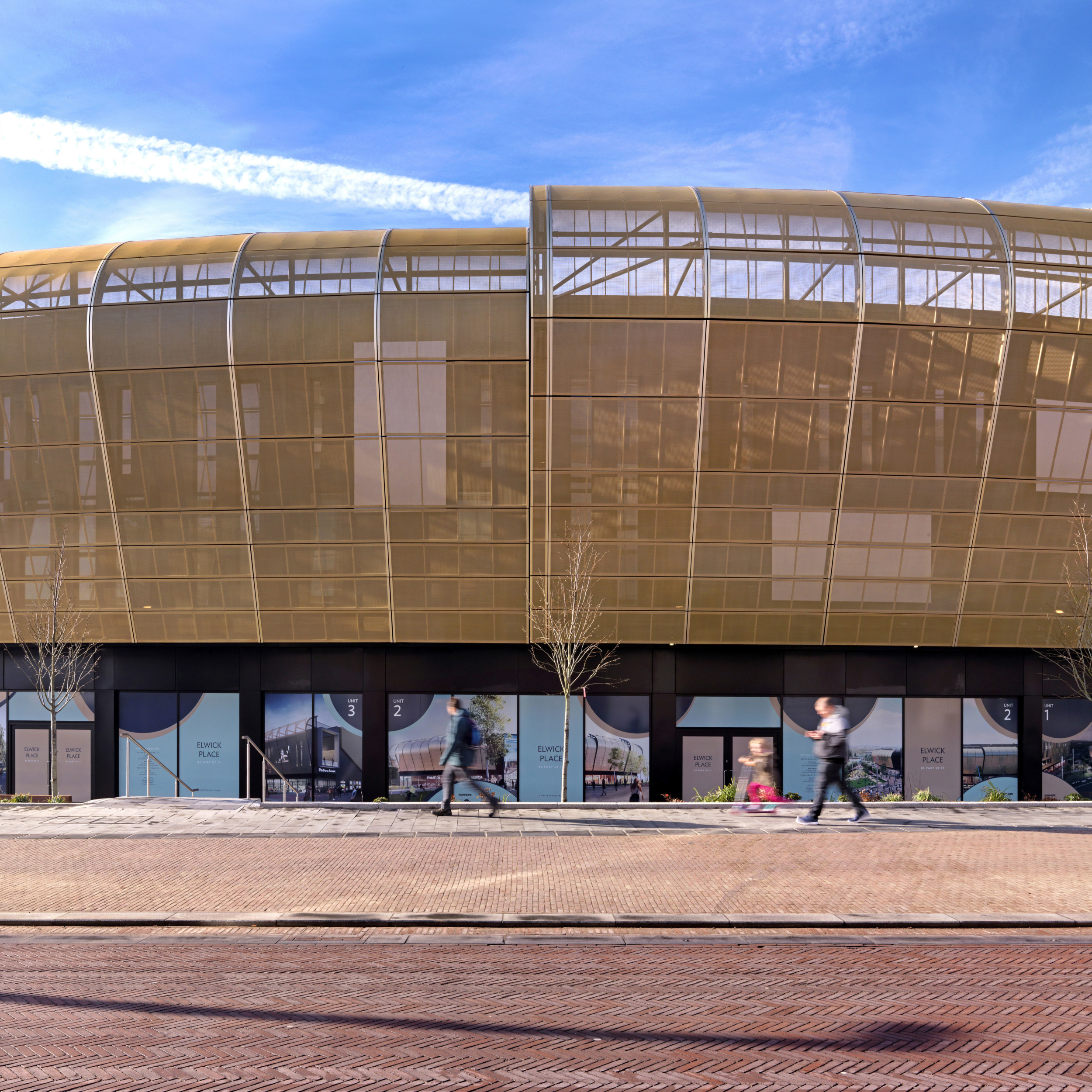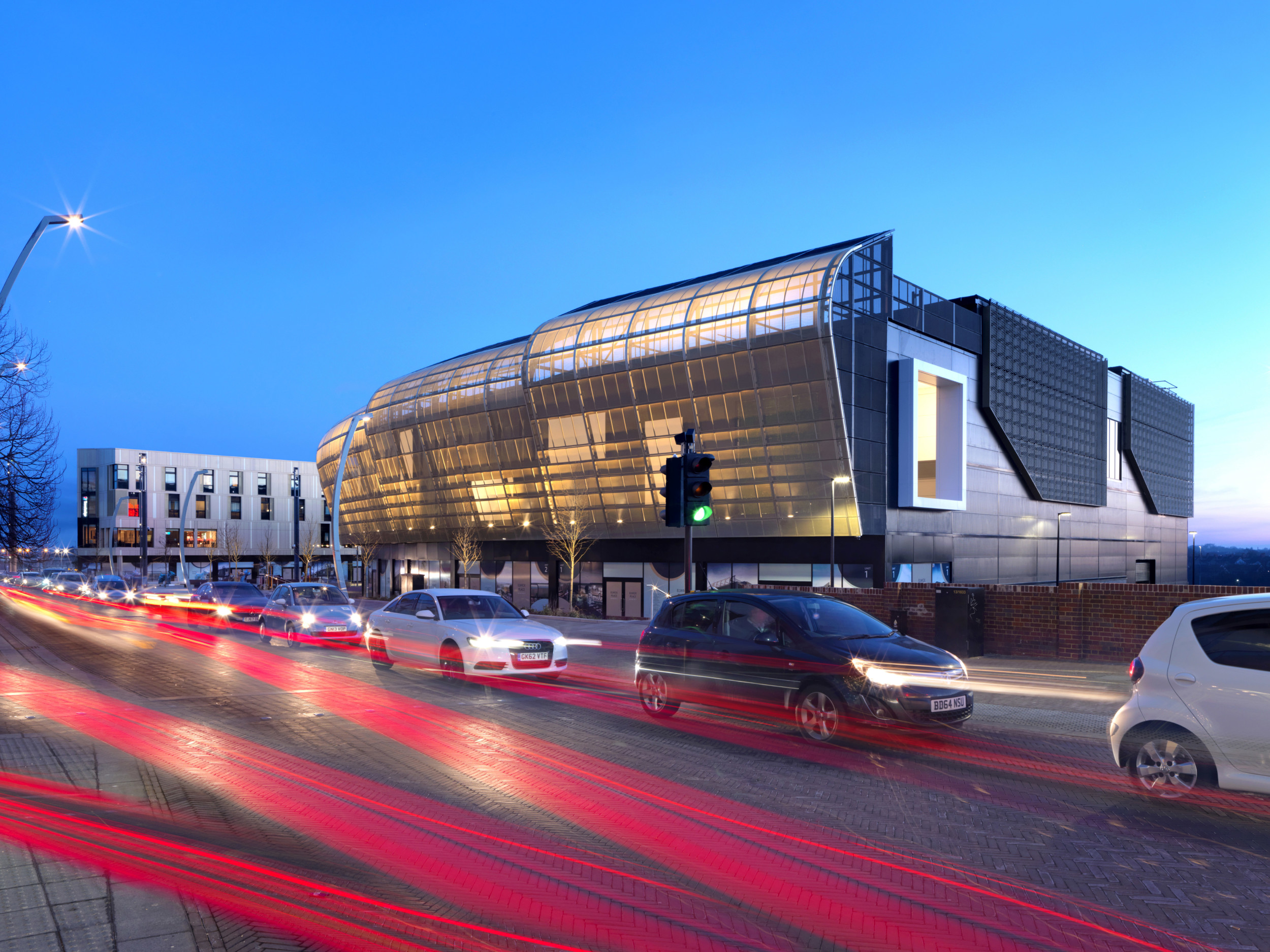 Elwick Place is a major leisure complex, one of Ashford's Big 8 regeneration projects designed to stimulate the town's economy and offset some of the recent high street decline that has been felt more widely across the UK.
The project is the first new build cinema for Picturehouse in the UK and will comprise 1000 seats, six-screens, bars, cafes and restaurants, a new public events space and hotel. Elwick Place is expected to provide hundreds of jobs and be a catalyst for further regeneration and investment in the area.
Working within a highly technical cinema specification, we have developed a facade concept to give Elwick Place a distinctive visual presence. Taking the series of black boxes typical of the acoustic and visual integrity required of cinema design, we've wrapped the building at first floor level with sections of gold, woven, anodized aluminium mesh to create a sculptural, articulated and softly tapering form.
The mesh reflects light to create a subtly changing and opaque façade by day, then after dusk becomes a transparent gauze, illuminated by lightboxes and artworks within, to provide a beacon for the town's nightlife.