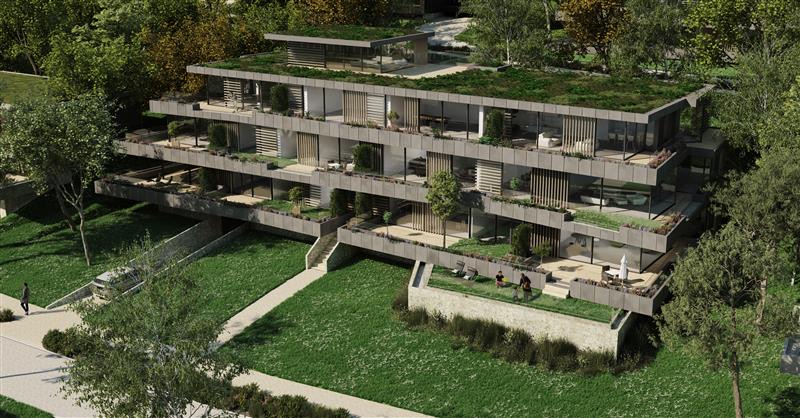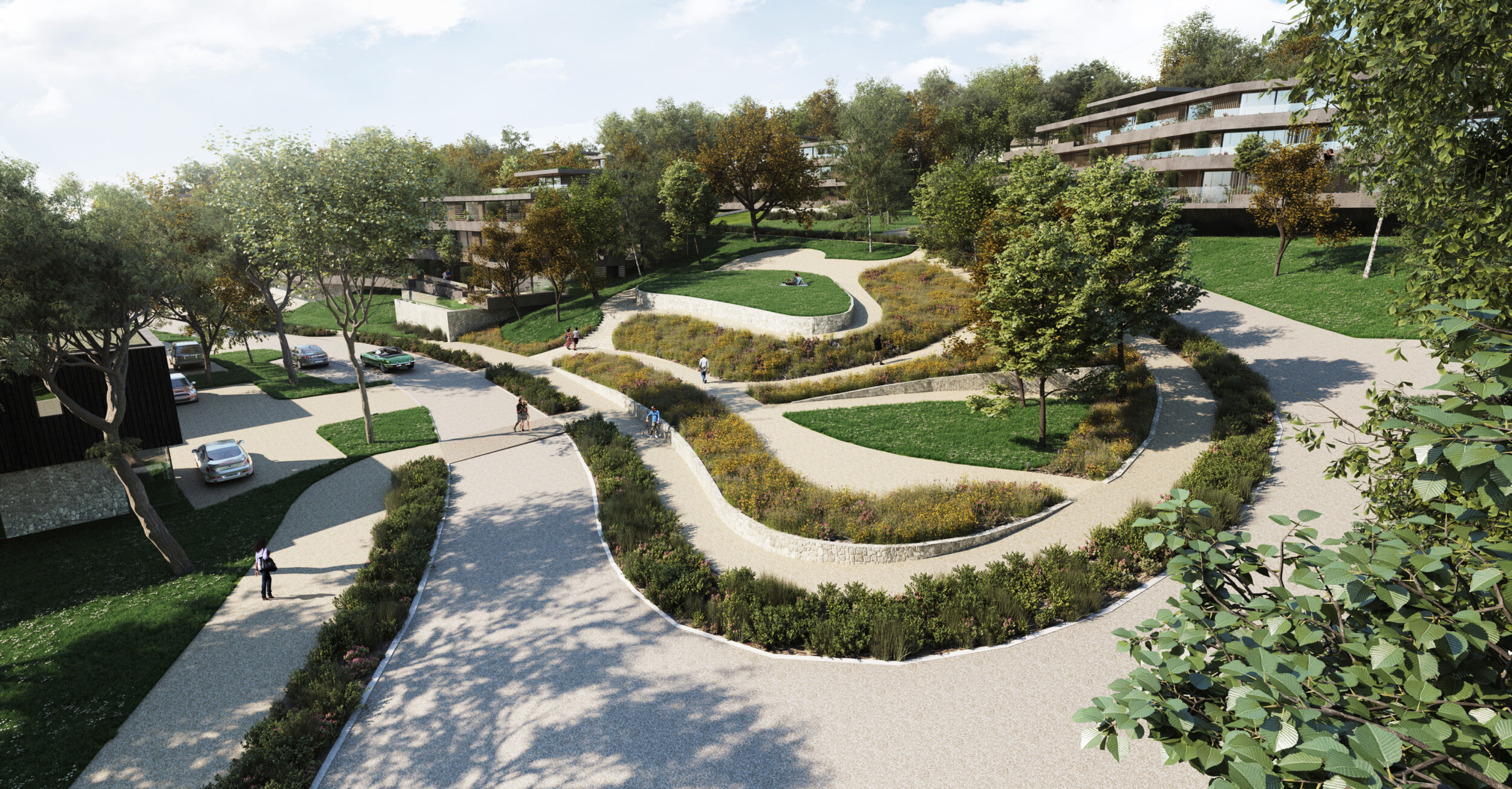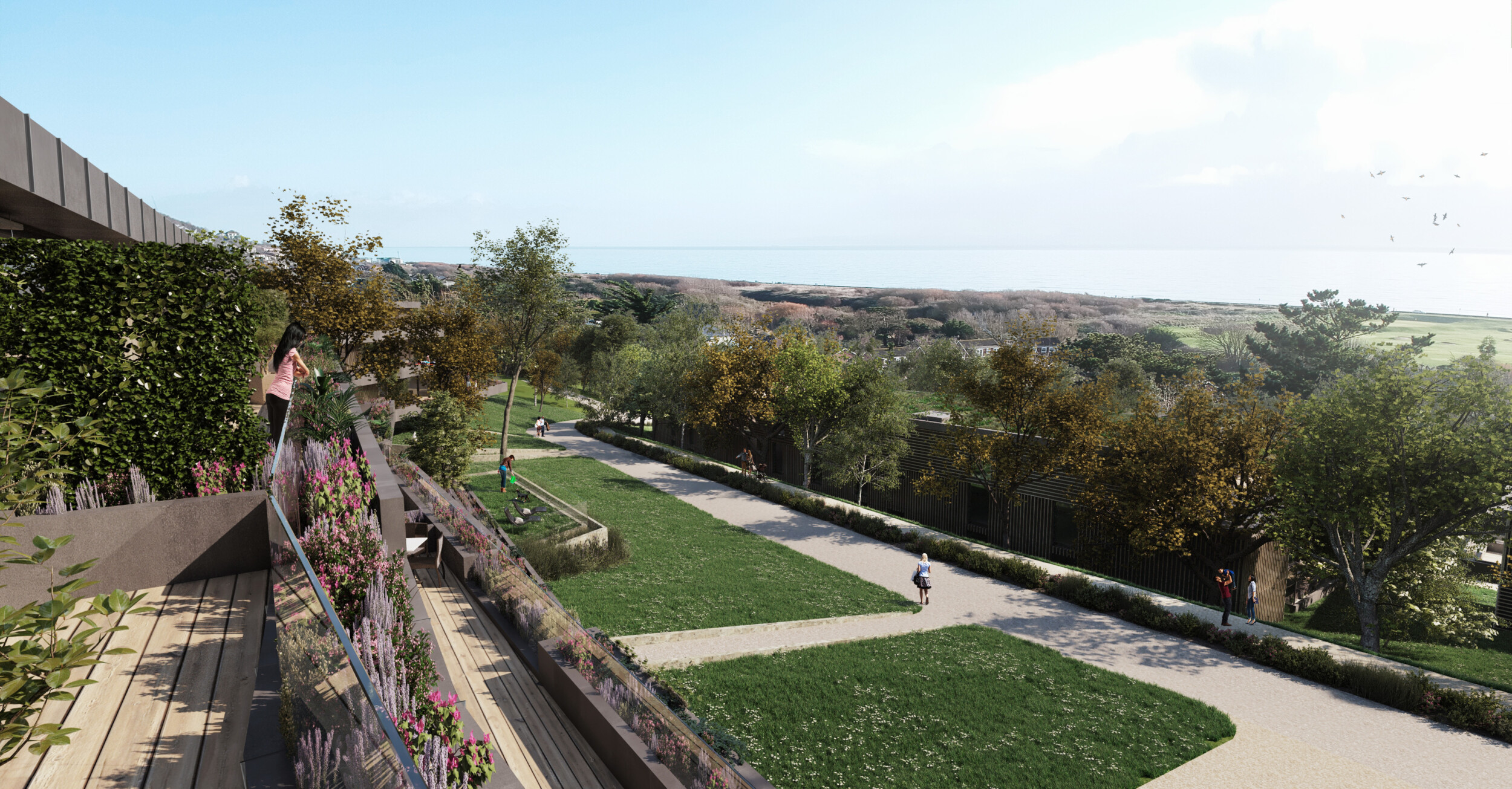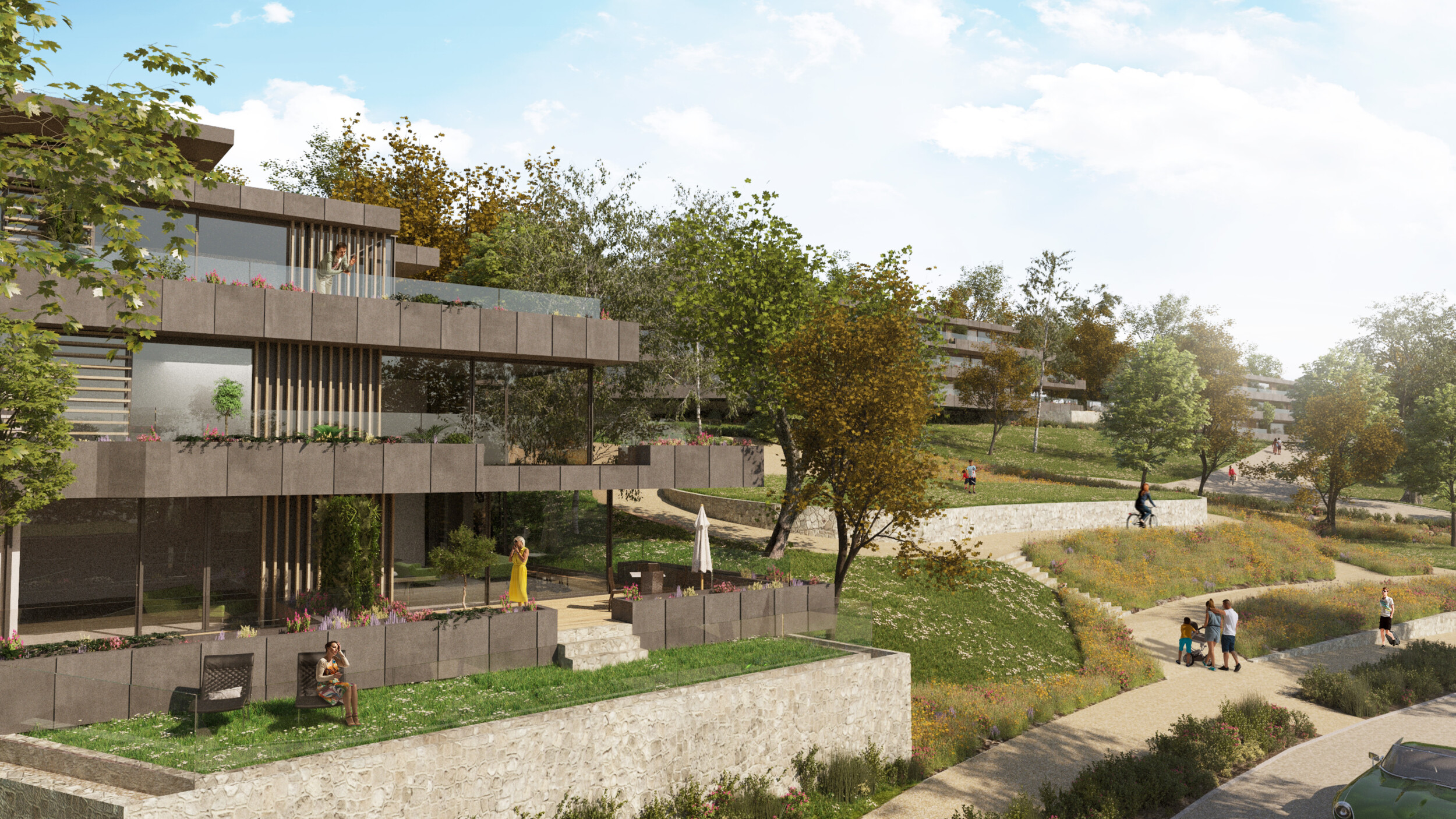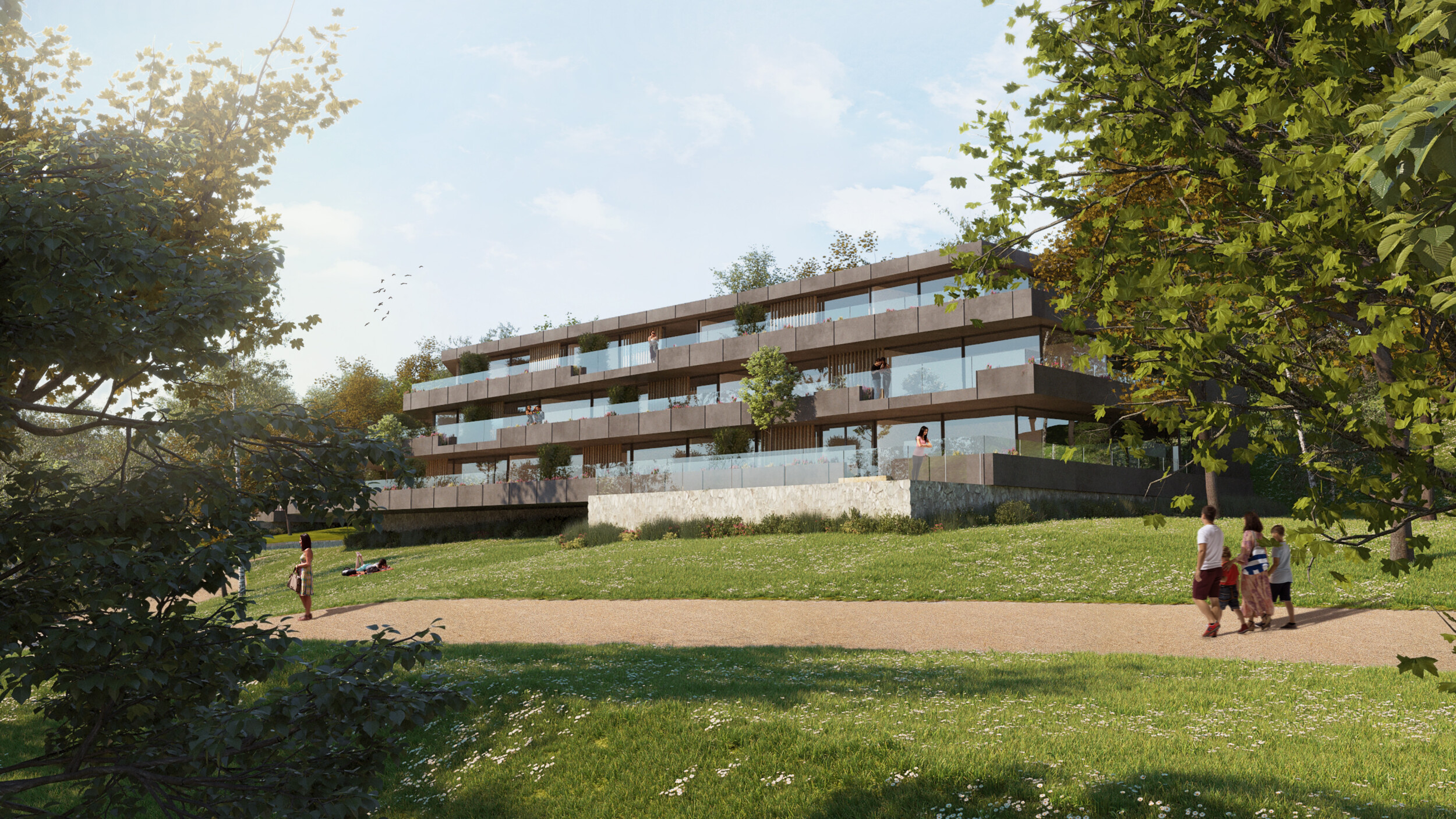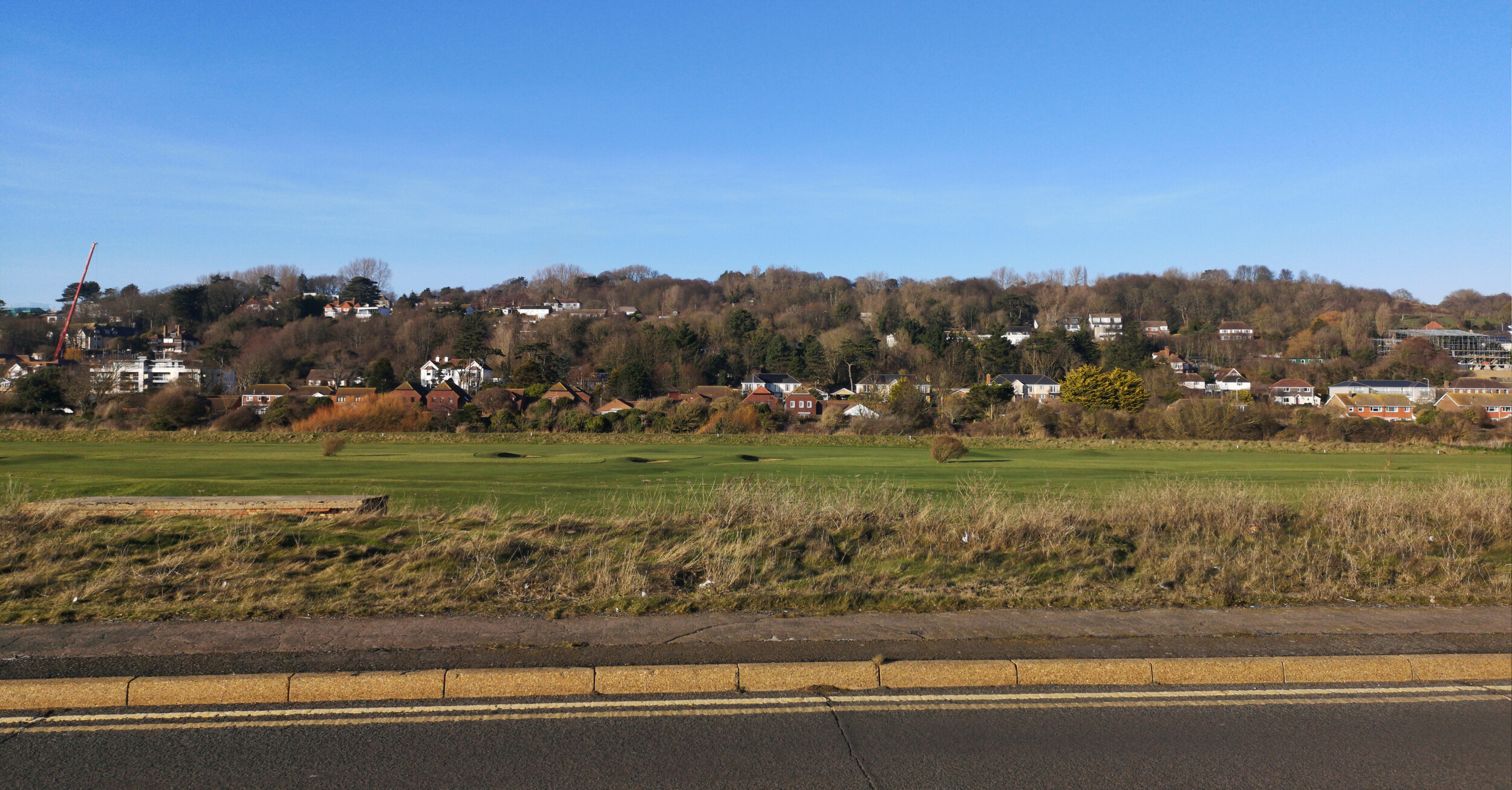 Hollaway Studio have secured detailed planning permission for the Foxwood site, an exciting, landscape-led scheme in Hythe, which seeks to manage and enhance the landscape, for our client Sunningdale House Development Ltd.
The site and former education buildings, which are soon to be demolished, have stood vacant since 2016, when the Foxwood School was amalgamated with the Highview School in Folkestone. Both were relocated to form "The Beacon", a new, purpose-built educational establishment in Park Farm Road, Folkestone, designed by Hollaway.
The site is accessed via Seabrook Road and slopes steeply up towards Cliff Road to the north.  The proposed design reflects this topography with a series of linear apartment blocks set into the hillside, in a terraced, recessive design. The carefully considered design of scale and massing reduces visual impact on neighboring properties and wider views.
The proposal comprises of 150 apartments and dwellings of two, three and four bedrooms, 15 of which are affordable units.
There will be 6 detached dwellings along the bottom of the site. To the north of these are a mix of detached dwellings and four, 3-storey apartment blocks with an undercroft parking level set into the slope, concealed with additional street level landscaping.
The contemporary apartments are linear in form with large terrace gardens and overhanging canopies with each floor plan its own tier echoing the surrounding topography. The glazing is set back and maximises on south facing views.
Each dwelling boasts contemporary features, with overhanging bay windows, terraces and subtly angled elements of wall.
The neutral palette of materials, including ragstone, zinc cladding, vertical and horizontal timber cladding and slimline aluminium framed glass panels and glass balustrading. Green roofs, mature planting and the avenues of green, alongside Air Source Heat Pumps (ASHP),  will create a beautiful and sustainable environment where biodiversity will thrive.
We are excited to see this scheme realized, an experience in which architecture has been led by landscape.