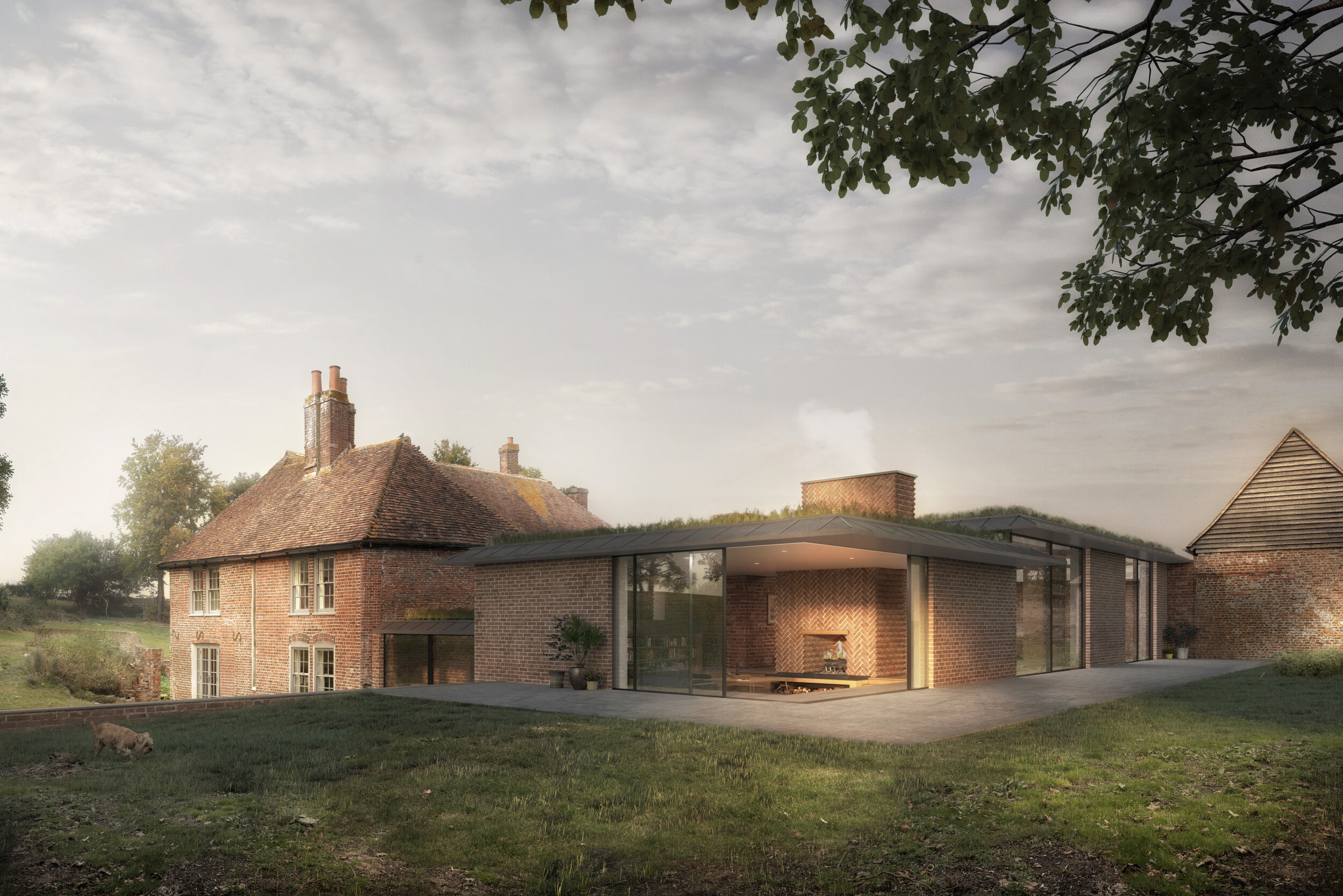 Under a delegated decision by Canterbury City Council, Detailed Planning and Listed Building Consent has been granted for a farmhouse in the Kent countryside.
The approval for this application enables us to restore and modernise this beautiful listed building into a perfect marriage of old and new.
An open plan living space, new master bedroom, guest accommodation with kids chill out space in a converted 'party barn', and the creation of a new extension which connects – naturally, seamlessly – out into the garden and the countryside beyond, allows our client an extraordinary modern home that preserves the building's past while answering all their family needs and wants for the future.
The decision was made yesterday in alignment with the government's latest advice for Local Authorities to encourage the delegation of planning decisions and to continue to process applications promptly with the specific focus on ensuring the planning systems continue to support local economies.
This pragmatic approach to keeping planning moving allows us to respond quickly to the significant and rapidly changing demands being placed upon society by the pandemic, as our sense of home adjusts.