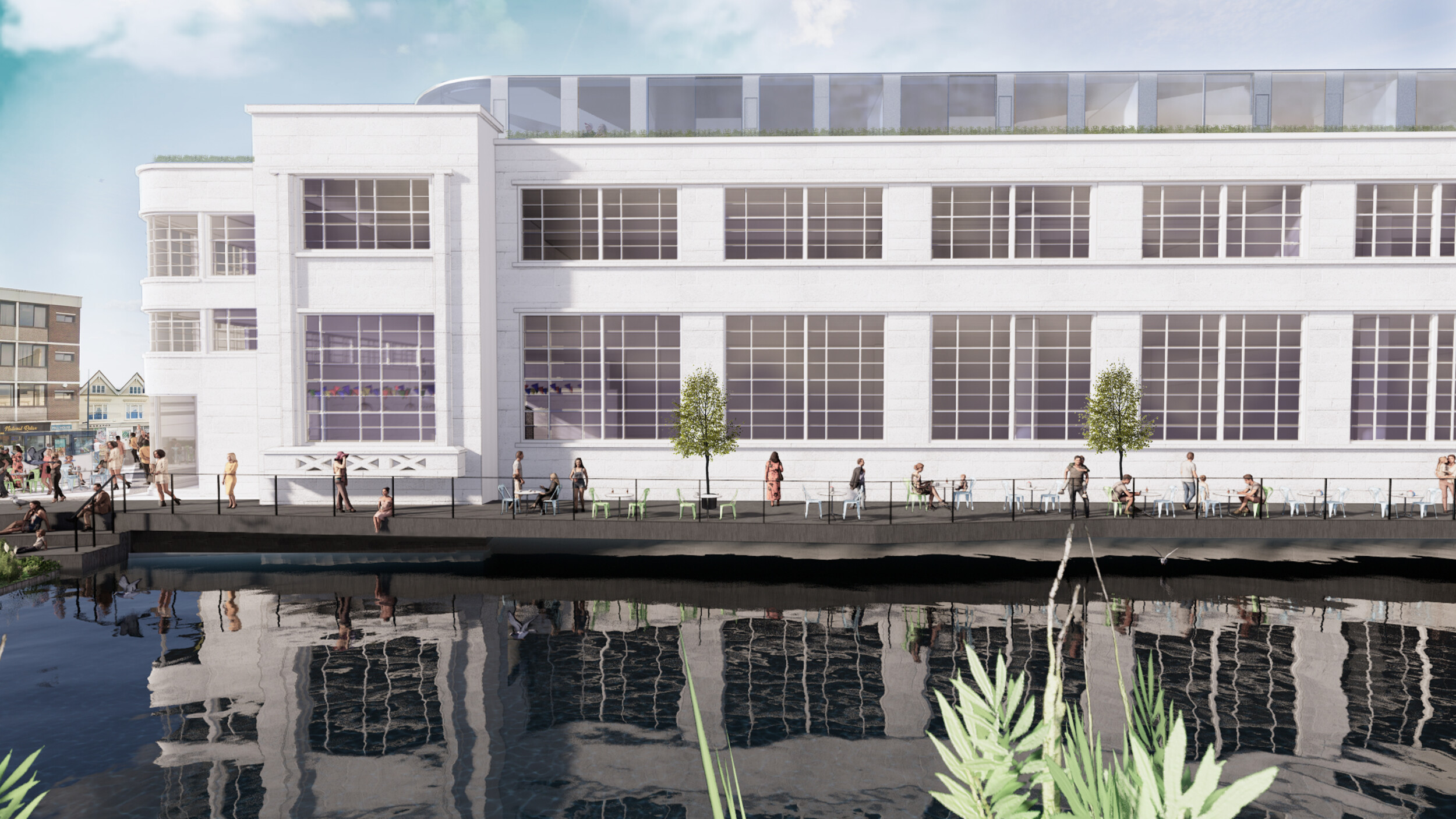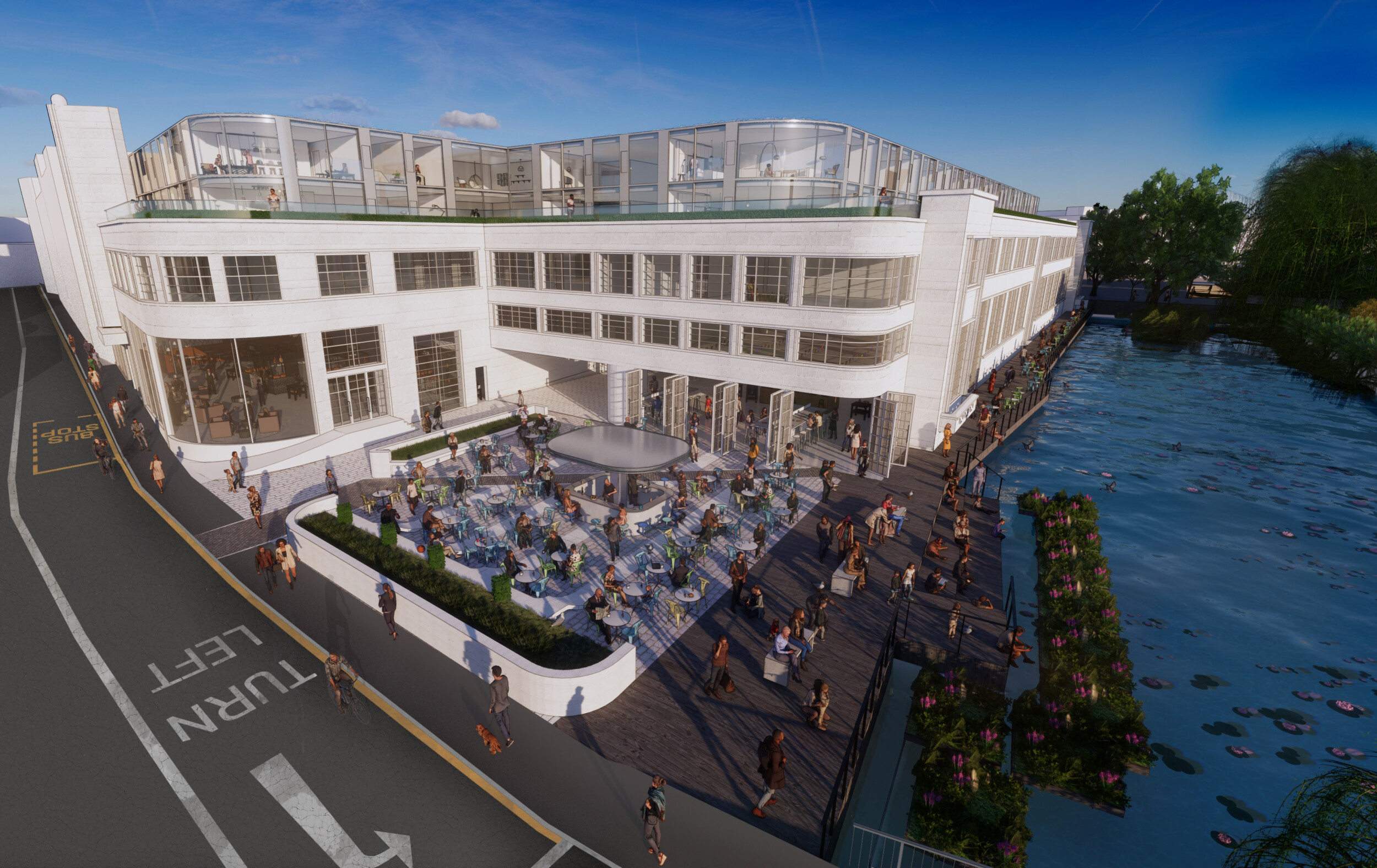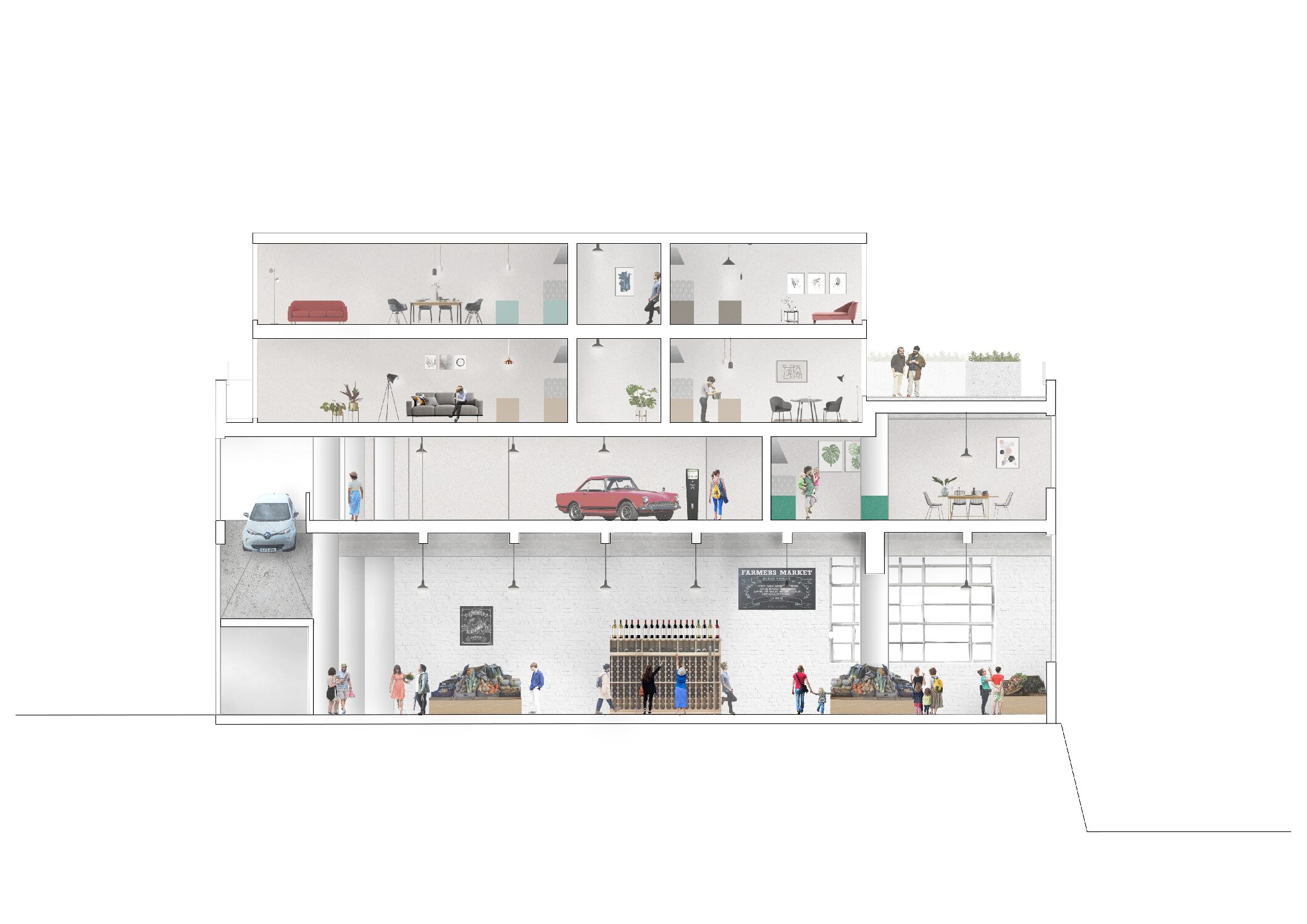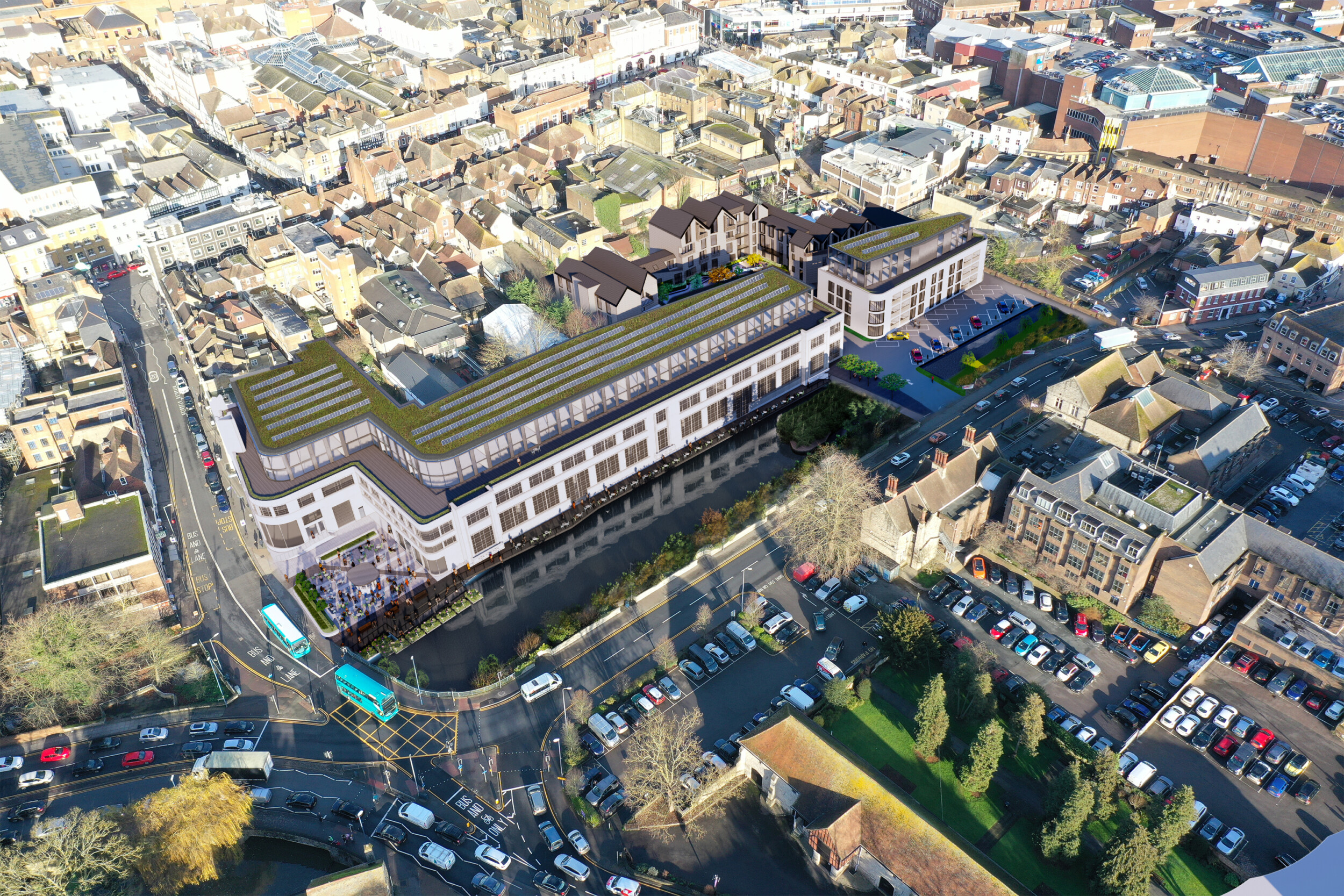 Len House was approved unanimously last night (Thursday, 23 July) by Maidstone Borough Council.
The development, located behind Maidstone's historic high street, will create a new public square for Maidstone on the River Len. The architecturally important Art Deco building is proposed to be converted on the ground floor into a food hall introducing local farm produce as well as creating a destination restaurant for the town.
The mixed-use development will also provide 159no. 1, 2 and 3 bed new homes, both transforming Len House as well as creating new development which surrounds a landscaped podium garden with residential parking hidden below.
Built in the 1930's, and formally known as 'Rootes garage,' Len House was used in the second world war to manufacture vehicles for the war. It is famous for its vehicular ramp allowing vehicles to access the first floor which is supported by a huge structure; with beams as deep as one metre. It was this ramp that lead the building to be the inspiration for the 1970's Play Family Garage toy by Fisher-Price.
Although the site lost its old pumping station which was located in the front courtyard, the famous ramp remains and has become integral to the regeneration designs of today. Forming a key design concept, the ramp is proposed to bring residents directly to their front doors on the first floor where they can benefit from electric car parking. As well as solar energy created through panels set within the green roof, residents will also have their own winter gardens with views over the River Len.
This development is an opportunity to enhance the landscape & biodiversity along the river Len, introducing new species and improving the water quality. We are proposing to extend the water course with a natural pond at the eastern end of the site as well as restoring the willow trees that will line the bank of the river.
In addition to the food hall are the retail and working spaces set within Len House which spill out onto the public square and cascade down a series of landscaped steps into the river, forming spill out seating and sociable rest spots for visitors and residents alike. Most important to the public square are the plans to recreate the old iconic 1930s pumping station repurposed as its centre piece serving food and drink to alfresco diners.
This project sees to revitalise an integral and historic part of the town, creating the life and energy that it is deserving of.