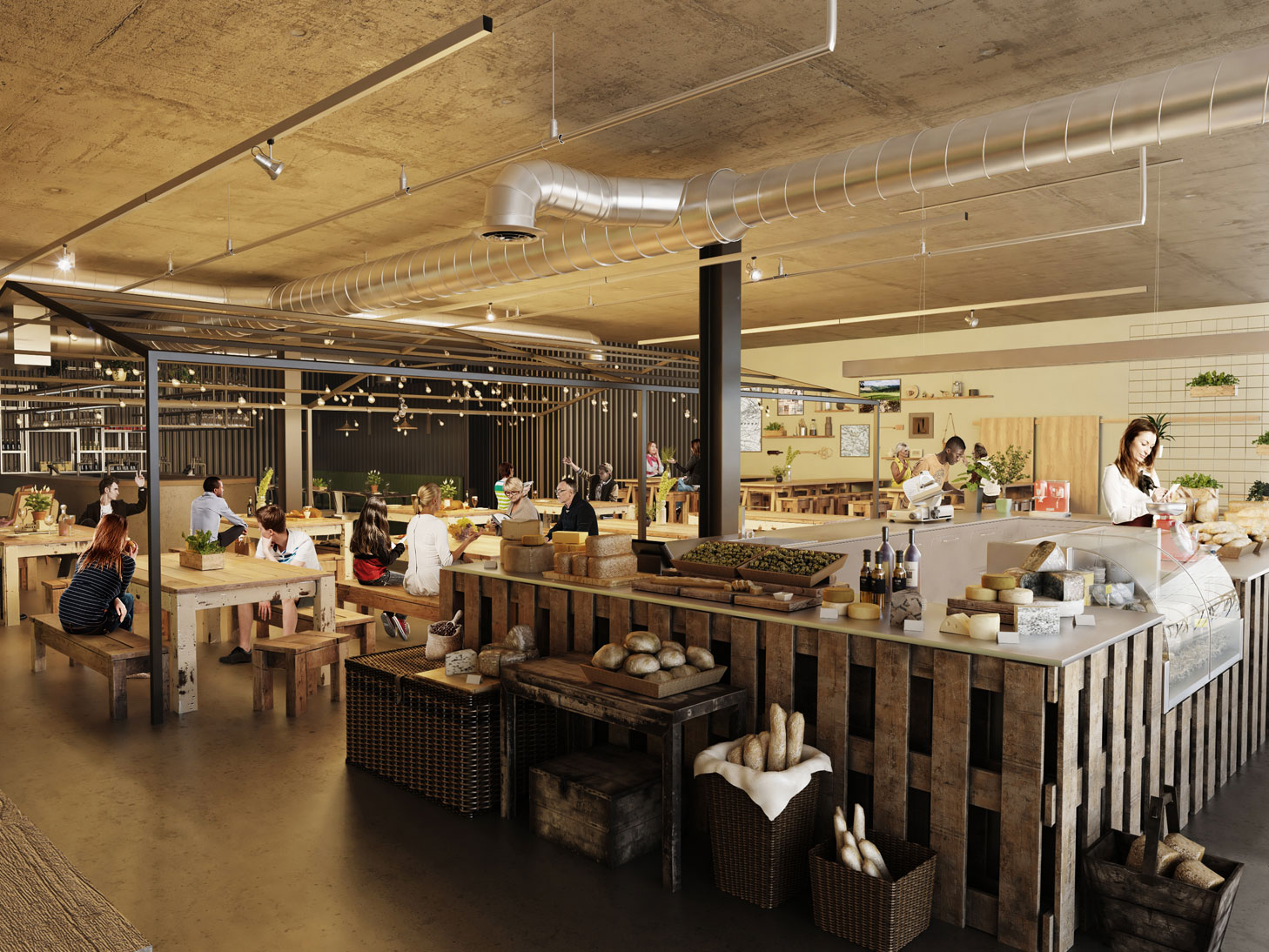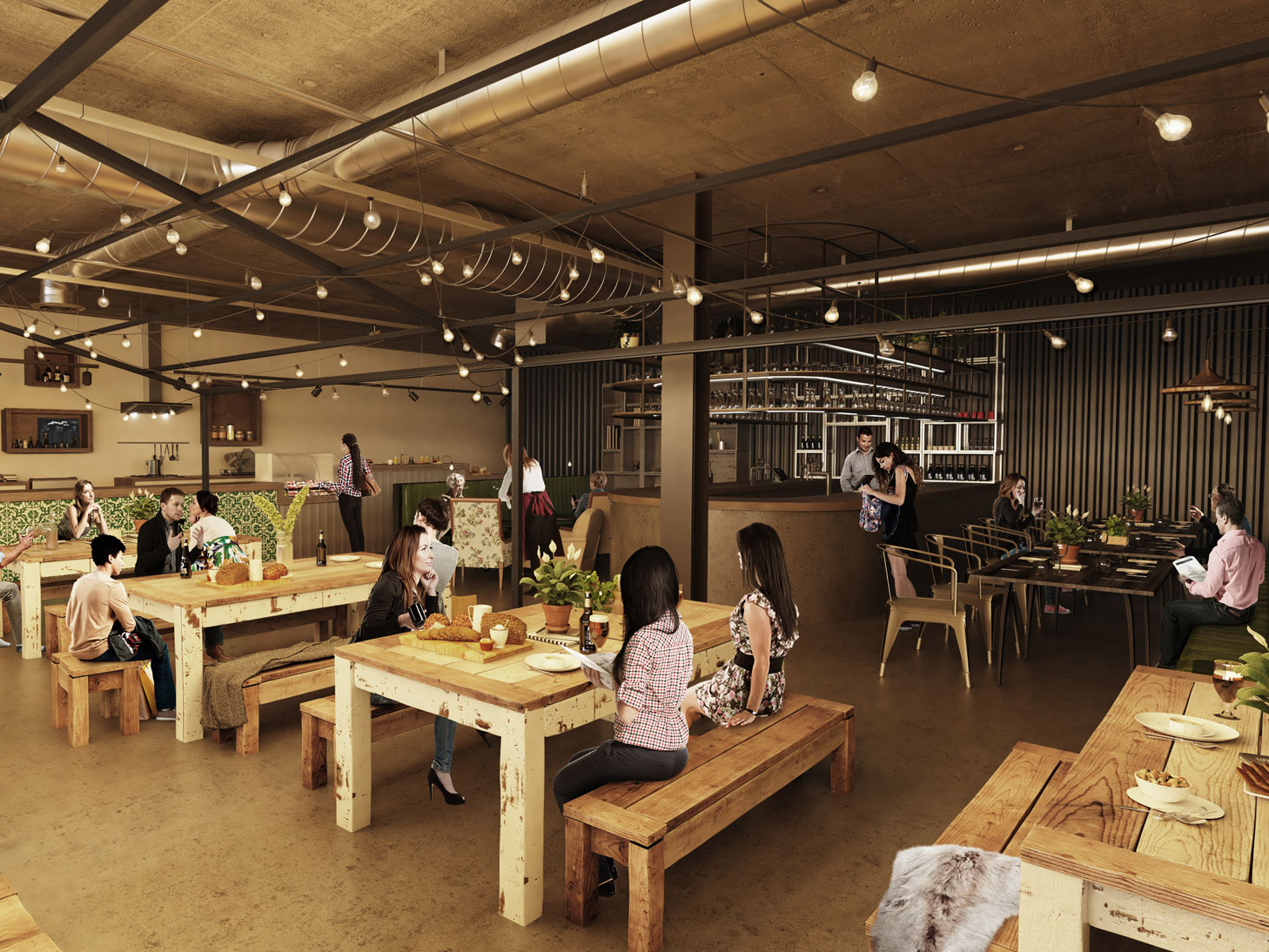 Hollaway Studio have completed the interior design for Macknade, who have been confirmed as the first food and drink tenant to move into our recently completed Elwick Place scheme in Ashford.
The new venue in Ashford will be the second location for Faversham-based Macknade and will offer an all-day dining experience, bar, and deli showcasing the best of local and international produce. It will also provide visitors with the opportunity to enjoy a variety of events, ranging from informal producer tastings through to tutored classes and live music as you shop and dine.
Macknade is one of the country's leading food halls, built on a 170 -year history of food, farming and retailing in Faversham. Our challenge for the design of the new interior was to create a space that helps delivers their personal aspirations, supports growing communities, and allows them to appreciate and protect our world through the shared joy of food and drink.
Our design also aims to embody Macknade's core values and authentically retain the essence and agricultural feel of their flagship food hall whilst weaving in references to the history of Elwick Place, which was home to Ashford's cattle and weekend markets.
To this end, our material pallet was formed from industrial materials found at the original site. Crinkly tin ceilings, as seen in the converted agricultural buildings, are re-purposed to become wall finishes in the bar area. Exposed metal structures, found in the outhouses, become a freestanding structure that delineates the central seating area, under which communal benches with weathered paintwork sit reminiscent of barn doors. A polished concrete floor finish and exposed structural columns incorporated into the plan nod to the heritage of the site.
An open preparation and cook line connect people with the food's journey from crate to plate, while moveable 'green walls' provide flexibility in the events space and allow visual connection while offering privacy for community events and demonstrations.
We wish Macknade the best of luck as they grow their brand in the heart of Ashford.