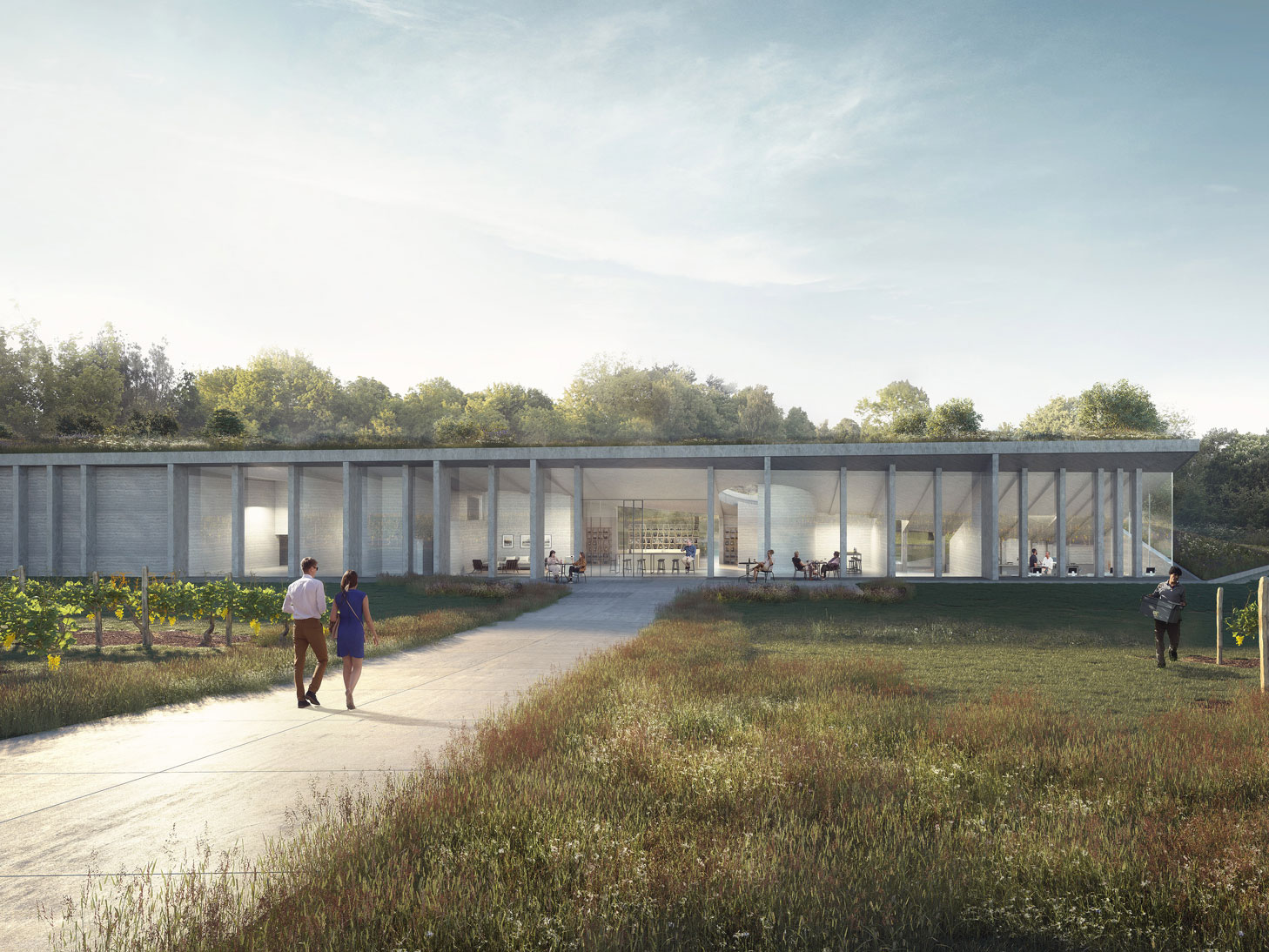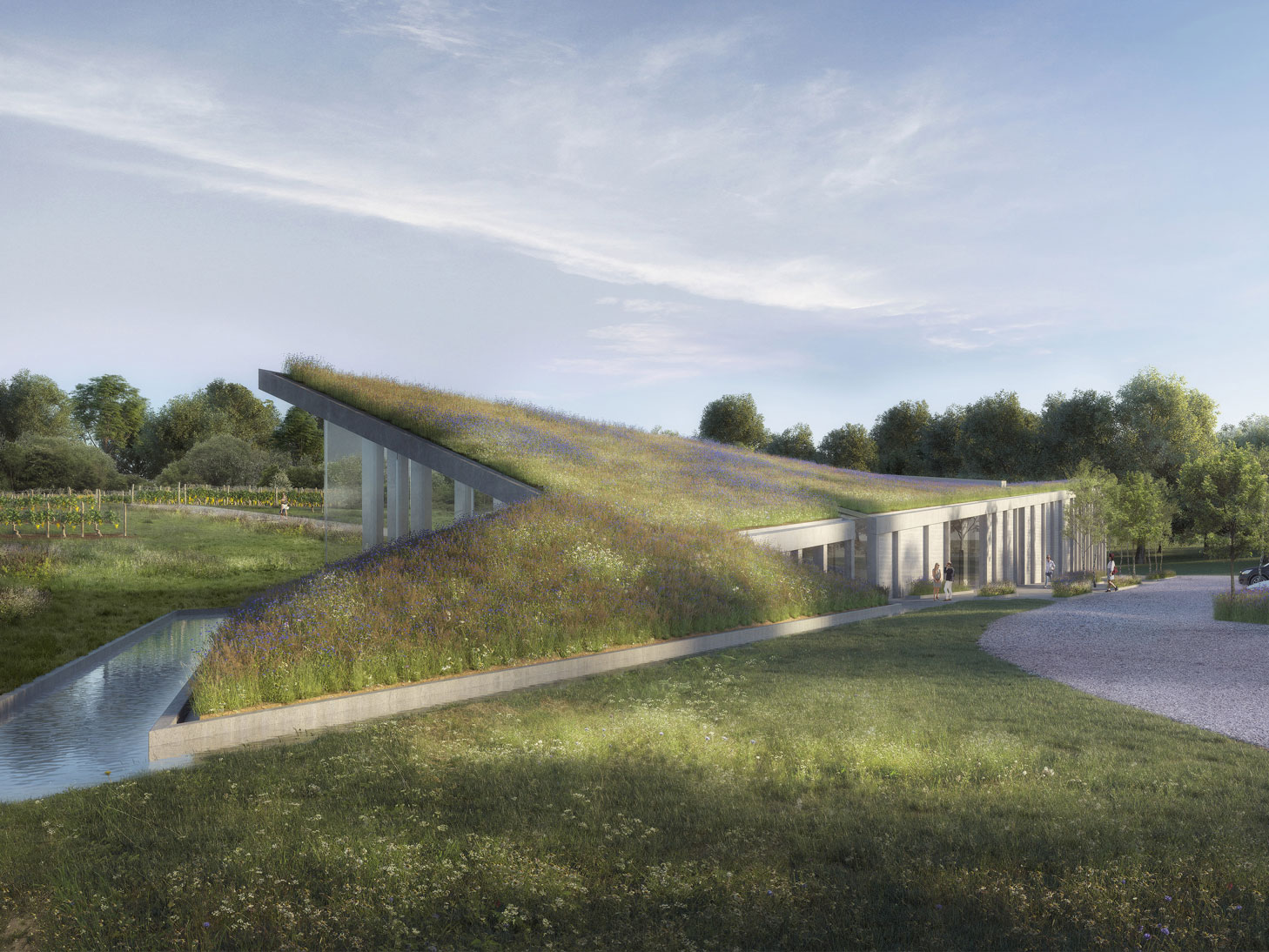 Hollaway Studio reveal designs for a new rural headquarters building for wine merchants, Vinorium. Located in Kent, the building has been designed to provide enhanced spaces for its operations and support a small but growing workforce.
An existing agricultural barn will be replaced with an energy-efficient folding concrete building, based on the principles of a hyperbolic paraboloid roof. This contemporary scheme will comprise office, warehouse storage spaces and a tasting room. Set adjacent to a woodland it will feature a meadowgrass roof, to create a building which looks as though it has emerged from the ground, and is fully integrated within the existing landscape.
The design reflects Vinorium's ethos which is about creating an enjoyable working environment for its employees. The heart of the building offers a welcoming area for retail and living, that includes wine storage, wine tasting, communal dining and a soft area for collaborative working, all with views out to the beautiful North Downs. Additional facilities include a bedroom, gym and climbing wall, and an outdoor sundeck and fire pit to create a uniquely domestic workspace for the team.
Every opportunity has been taken to create a building which showcases ecological initiatives in the beautiful Kent countryside and contributes positively to the environment. Biodiversity is supported not only by the green roof but also by the inclusion of bird and bat boxes, beehives and a reflecting pool. Honey will be produced on site alongside a small amount of wine made from the on site vineyard.