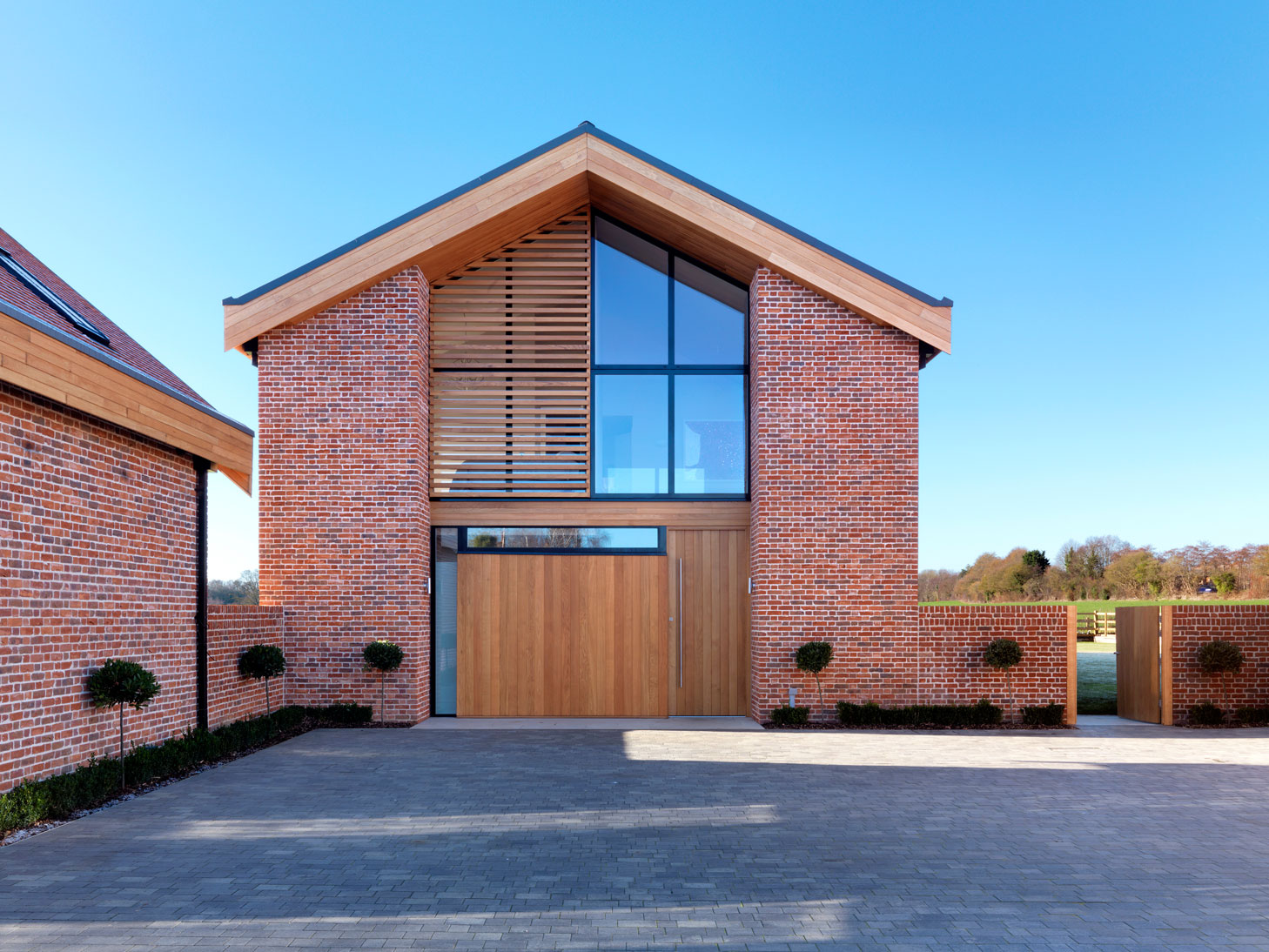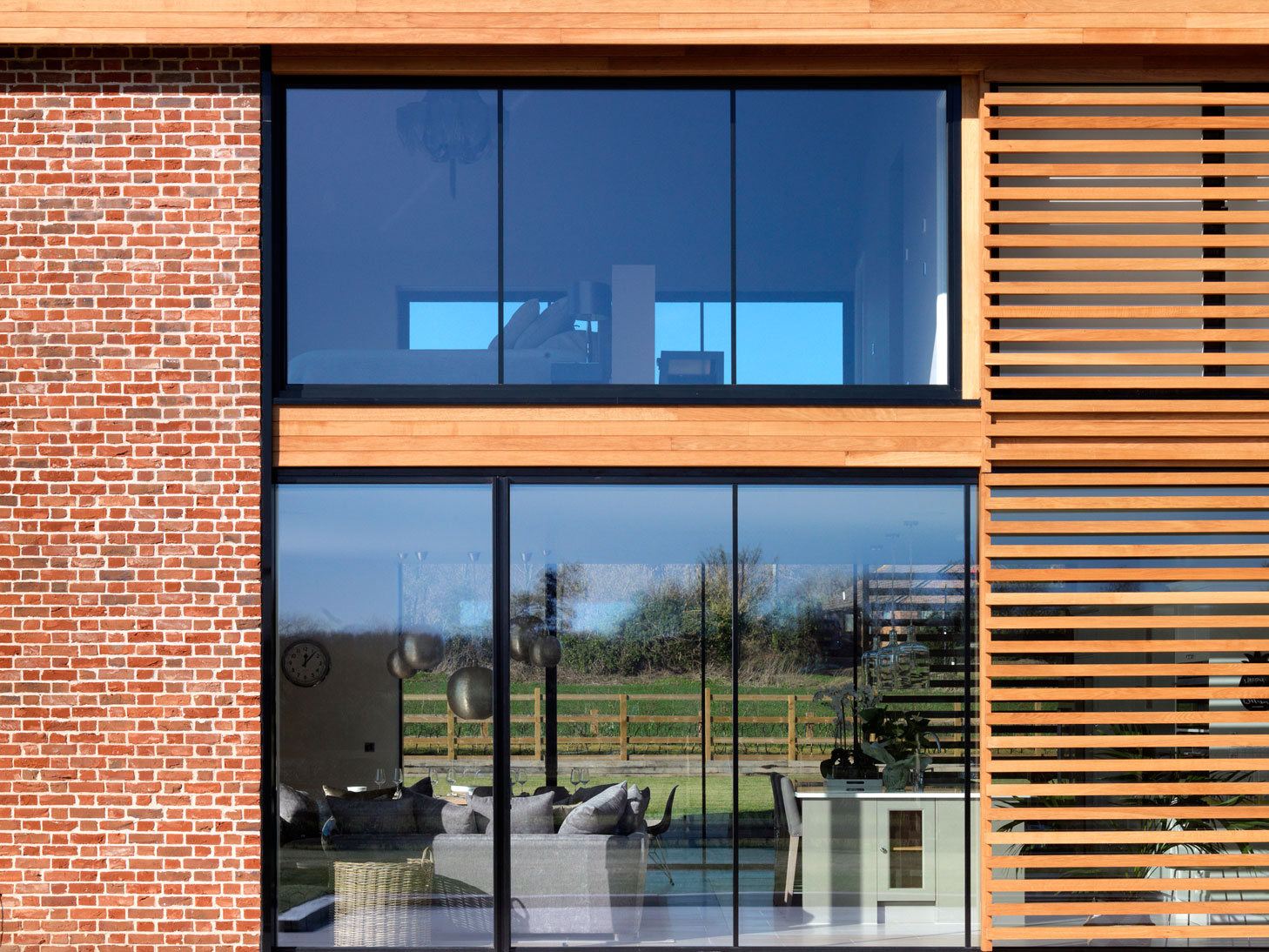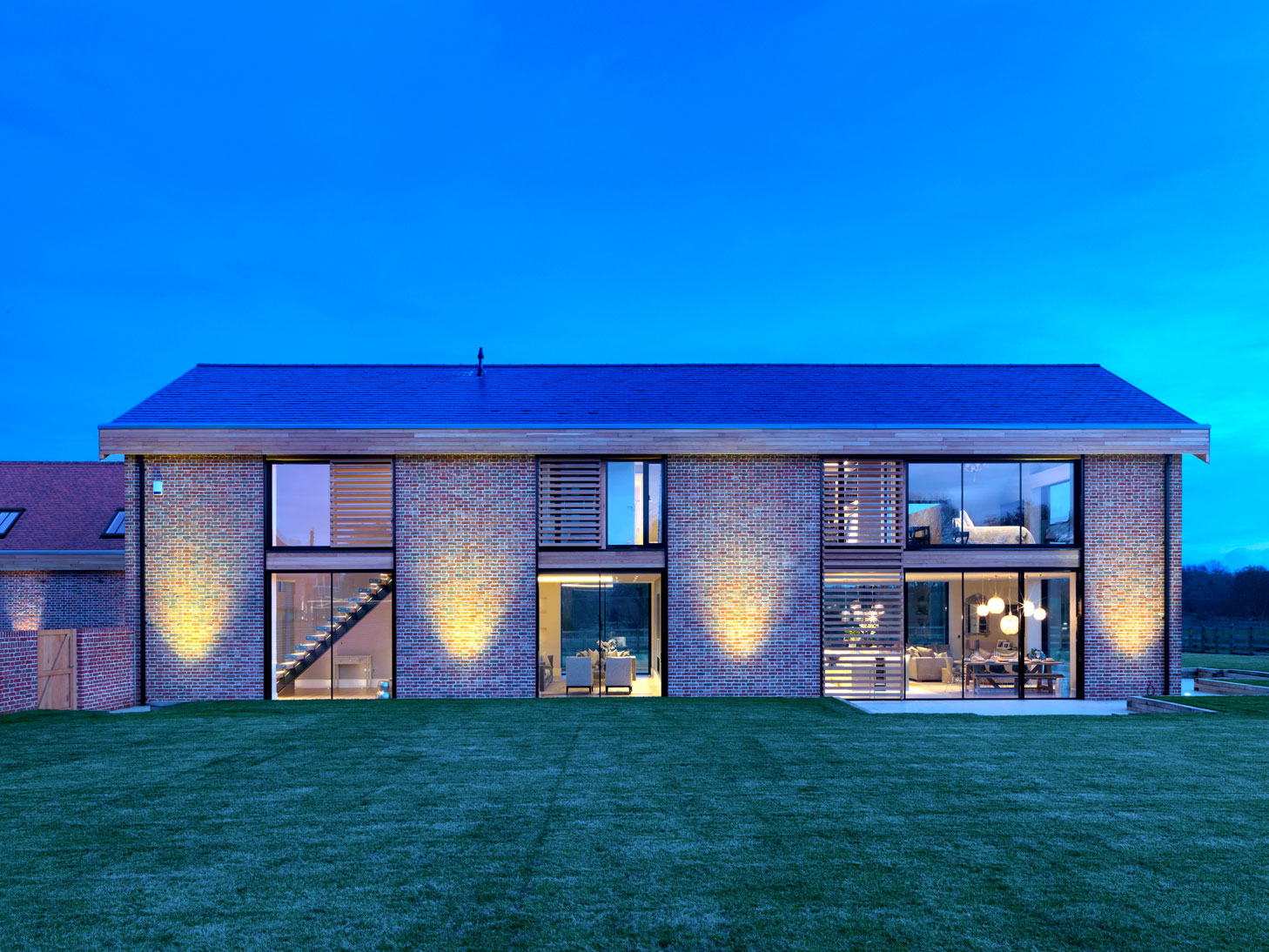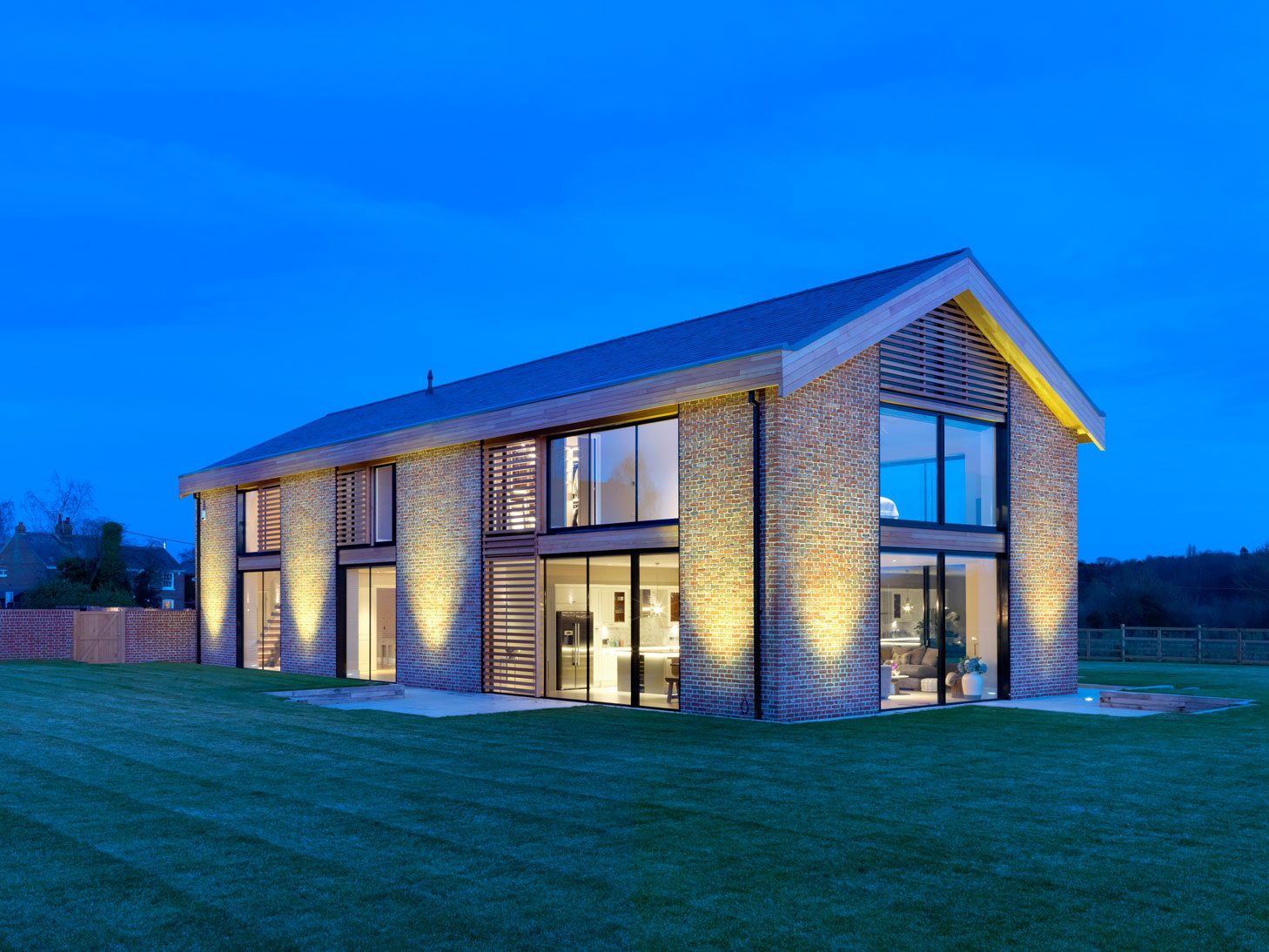 'Manor Barn' is a replacement dwelling located in rural Kent for our Client, Quinn Estates. The conceptual approach to the design was to create a contemporary interpretation of a traditional farmstead, exhibiting purity of form.
Understanding the characteristics of the local vernacular was integral to the success of the design; the resolution of which comprises of a collection of three structures, which sit in the previous building's footprint. Arranged around a central courtyard space the buildings utilise southern views across the surrounding agricultural land.
The new farmstead responds to the client's brief of combining work and home life, providing a high-quality living environment for their young family and a separate office space. The dominant building, the main house, is balanced in form and proportion. The double height, atrium entrance to the house enhances the internal space and reflects the scale of the traditional agricultural barns typical of Kent.
Enlarged internal space is provided through the use of concealed sliding doors that retract into the walls enabling a flexible, open plan living space. External timber louvres soften the elevation and provide inherent solar shading internally and privacy to living areas while the spaces still benefit from maximum natural daylight. The two servient structures provide external guest accommodation and future provision for a gym and swimming pool with accompanying facilities.
Inspired by the heritage of the surrounding area, a limited material palette of brick, timber and glass has been used. The strong coherence of materiality of the proposed buildings implements harmony and enhances the architecture of its immediate surroundings. The proposal successfully demonstrates a contemporary architectural exercise intrinsic to the understanding of context and place.