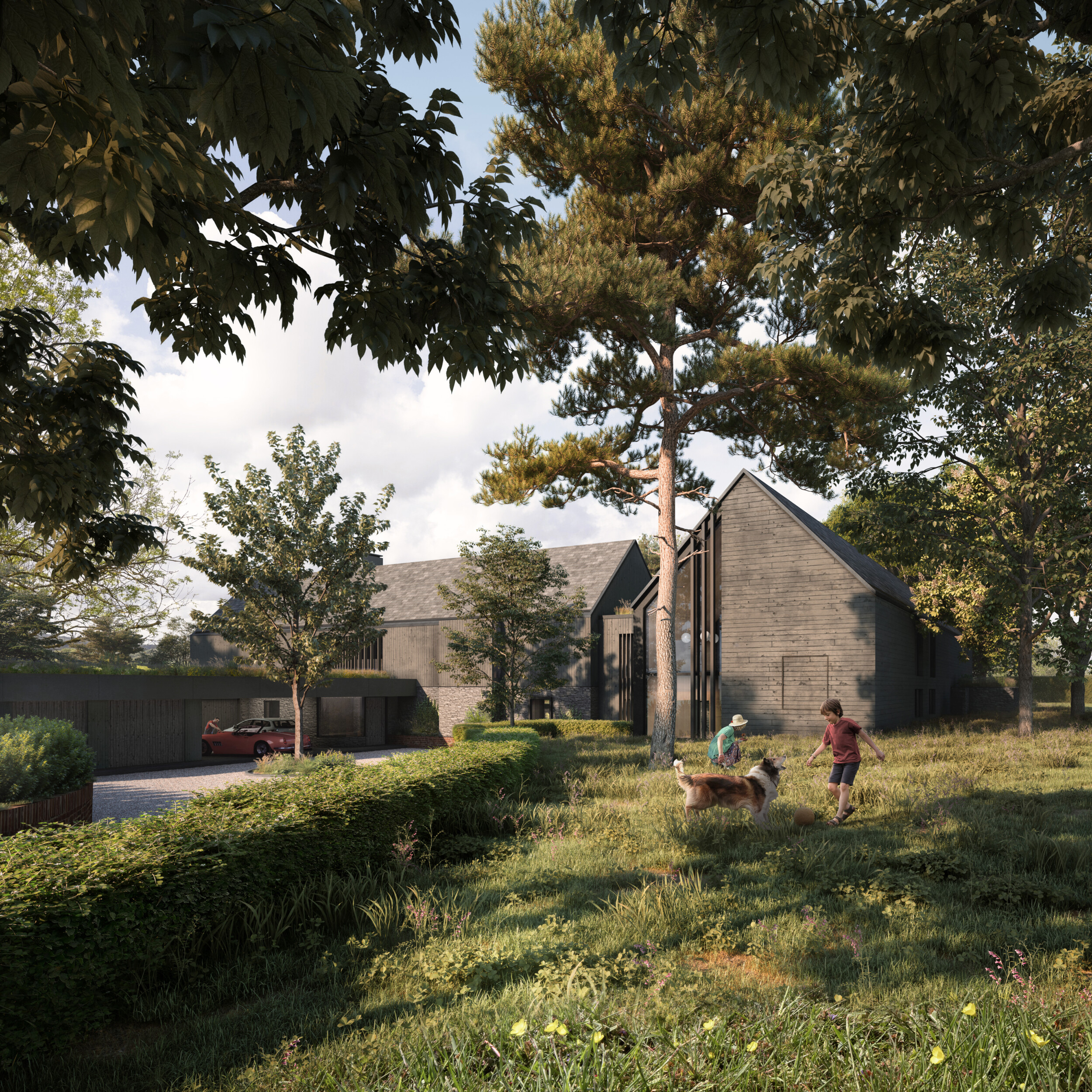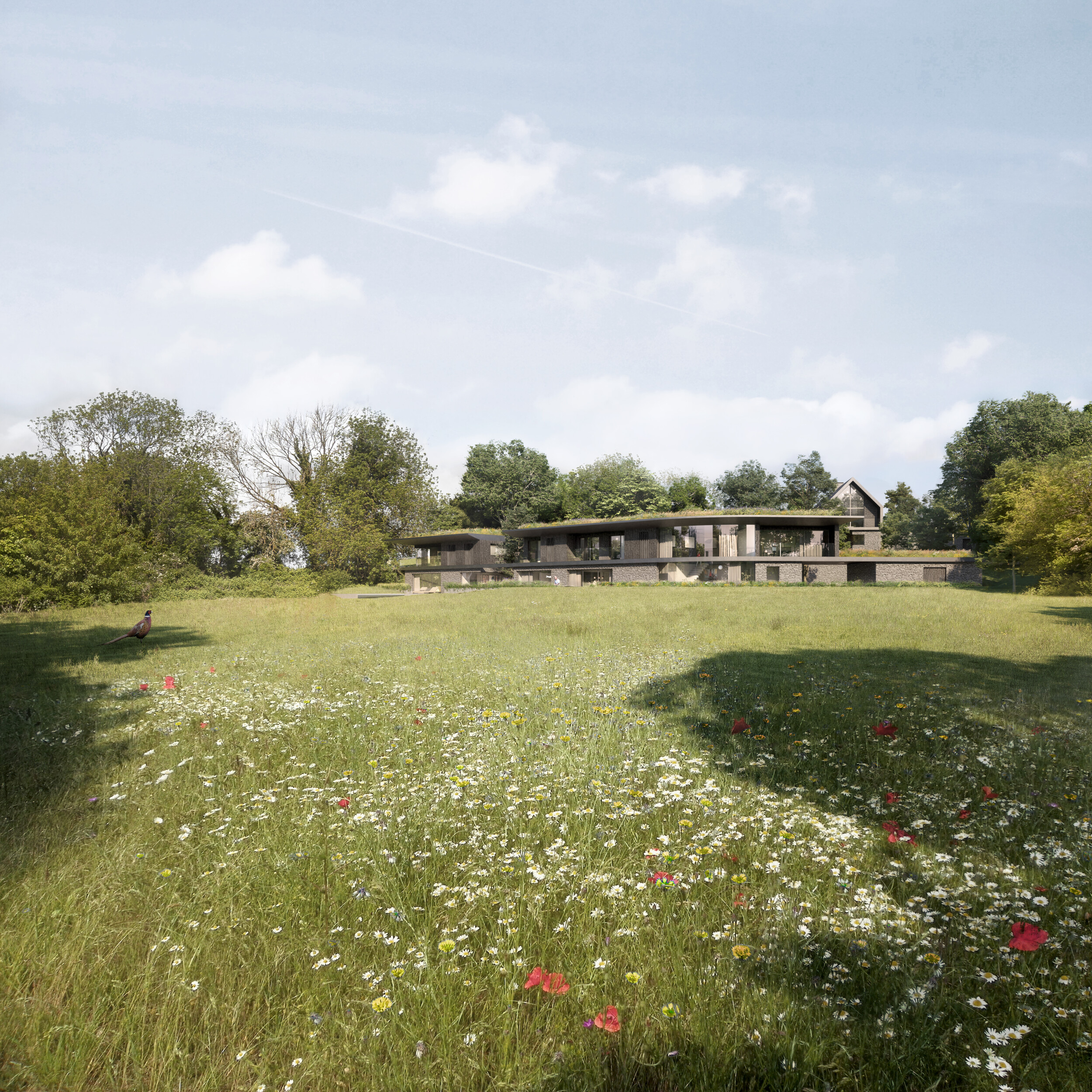 Hollaway Studio attains Detailed Planning Permission for two exclusive, highly sustainable dwellings located off Mulberry Hill, Chilham.
Our application was heard at the Ashford Borough Council virtual planning committee on Wednesday 9th December with Members voting to approve the application 12 'For' and 2 'Against'.
The site creates a unique opportunity to realise two innovative and outstanding homes within the village of Chilham on an allocated site, as detailed under Policy S41, which identifies the land as being suitable for the creation of 'exclusive' residential development of up to two dwellings.
Paramount to the design of these houses was the creation of properties that are truly outstanding, are of the highest architectural merit, that respond to their context and fit into the natural typography of the site. In order to achieve this the design for each house was informed by a thorough analysis of materiality and existing surrounding properties resulting in the use of vernacular forms and a local material palette of natural stone, timber and glass used in a contemporary manner.
The two plots each respond to their specific settings with the lower house taking the form of a low lying and gently curving building with a living roof, which provides opportunities for biodiversity whilst ensuring that the property blends into its natural setting. The way in which the house is nestled into the slope of the site also reduces its visual impact whilst affording views across the landscape. The upper plot has a different approach utilising a pitched roof with a contemporary gabled design. This gives each property its own distinctive character.
The scheme was presented to the Design South East Review Panel who commented that the scheme was:
"A strong proposal consisting of two high quality buildings sitting alongside each other. Each building has its own character, but they form a coherent whole which is successfully integrated into the landscape. The panel are confident that the specific requirements of this policy have been achieved. The scheme is likely to set a high standard for other new development in Ashford"
The new dwellings aspire to the highest levels of sustainability and ecological design, which accords with the site's allocation for two exclusive residential homes.