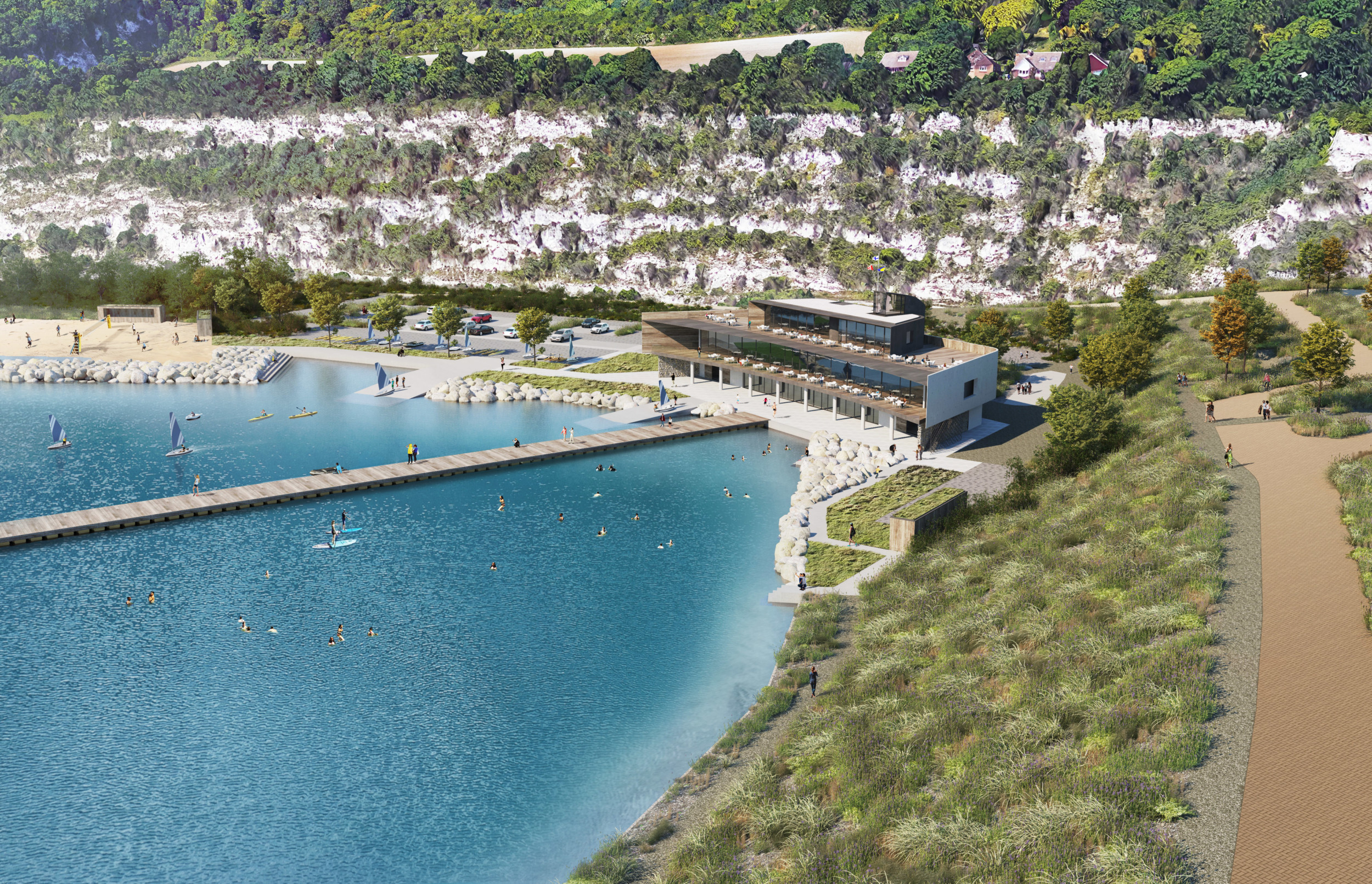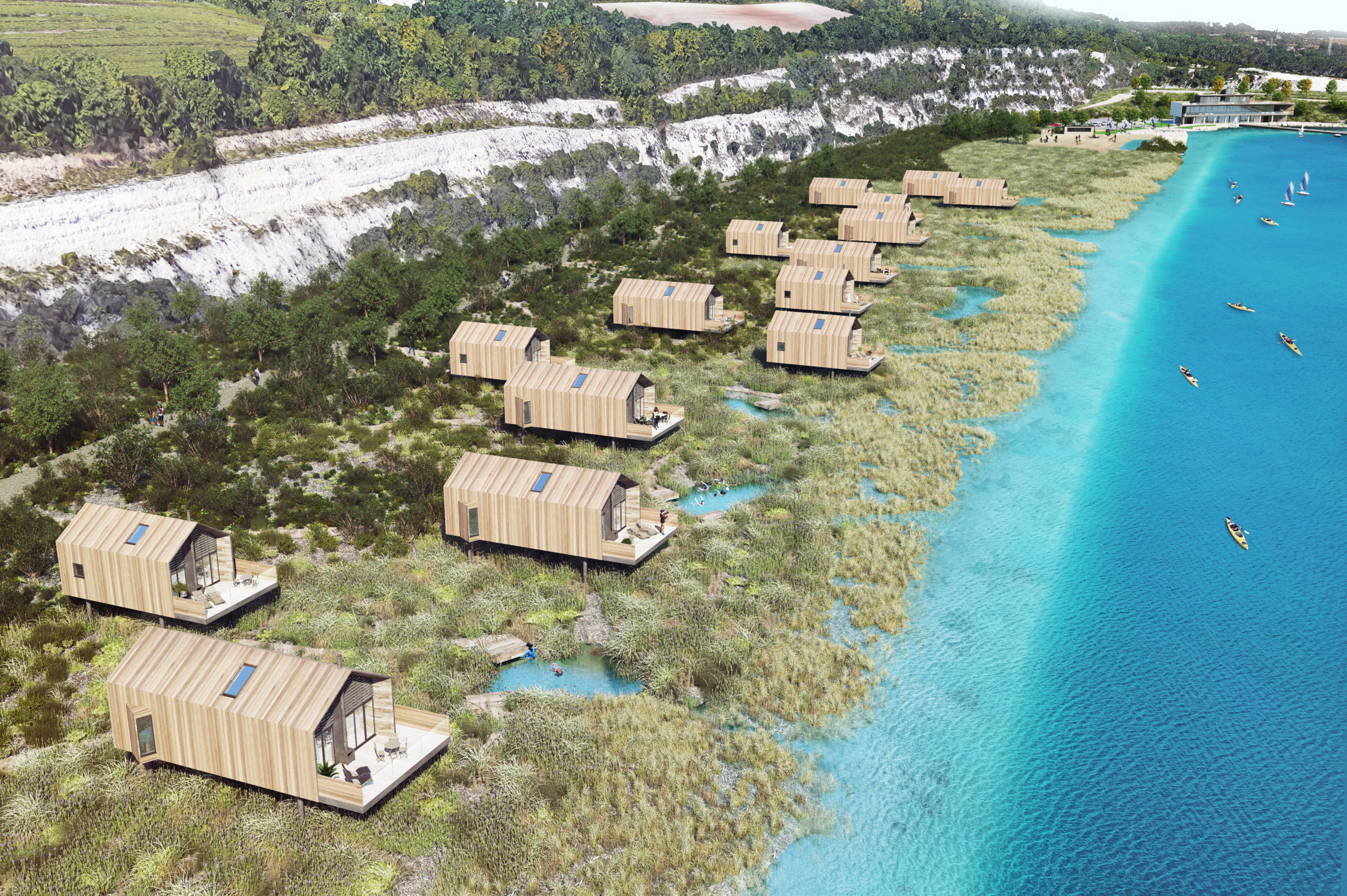 Hollaway Studio have revealed designs for a new leisure facility at St Andrews Lakes, Halling. The proposals will transform a disused chalk quarry into a spectacular watersports centre with new holiday accommodation.
Located in the Medway and adjacent the North and South Kent Downs areas of outstanding natural beauty, the scheme has been informed by extensive ecology surveys and landscape impact assessment and takes an educative approach to ecology.
A 140 acre site is dominated by a 70 acre lake with 3km of water frontage. Chalk particles suspended in the water and constantly flowing waters from a natural source have given the lake a spectacular azure blue colour and it will be the stunning focal point for a new programme of waterbased activities including swimming, diving, sailing and fishing. A diving school already operates at this location, taking advantage of the 30m depth of the lake and extremely clear lake water. This will be one of the very few locations in the UK where diving to this depth will be available, further enhanced by a number of dive objects placed on the bottom of the lake.
A new four-storey, multi-purpose hub building designed to support a range of activities for all ages sits at the northern edge of the lake, nestled against high chalk walls to blend into its surroundings. The hub will act as the main reception and access point for the whole site. It will house a café, bar, shop, visitor gallery and members facilities alongside areas for training, workshops and equipment storage. A wooden jetty and floating pontoon will provide direct access from the hub to the water. The south-facing elevation will be fully glazed and an external terrace will provide wonderful views of the lake and surrounding landscape. Wooden cladding is in keeping with the natural landscape as well as being robust and easy to maintain. External finishes will be durable and include exposed concrete, gabion walls and metal cladding.
A total of 20 new holiday lodges to the south-west of the site will provide accommodation in a mix of small, medium and large units, grouped in clusters. All fully fitted lodges will feature outside terraces facing the lake and will enjoy easy access to the shore. Lodges in flat landscape areas will be raised on stilts to allow for uninterrupted ground vegetation.
The site falls within the Medway Zone of a London Greenbelt Biodiversity Opportunity Area. Proposals include a curated and educational nature trail to explain the process of landscape recovery and regeneration. Open spaces will be provided within the site to showcase the diverse landscape which includes bull rush beds, forests, chalk grasslands and woodlands as well as Biodiversity Zones and Wildlife Areas.
The client, St Andrews Leisure Development Ltd, is keen to maximise opportunities for community and educational activities, using a woodland area for a Forest School, and offering schools and other community groups special access for trips and training.