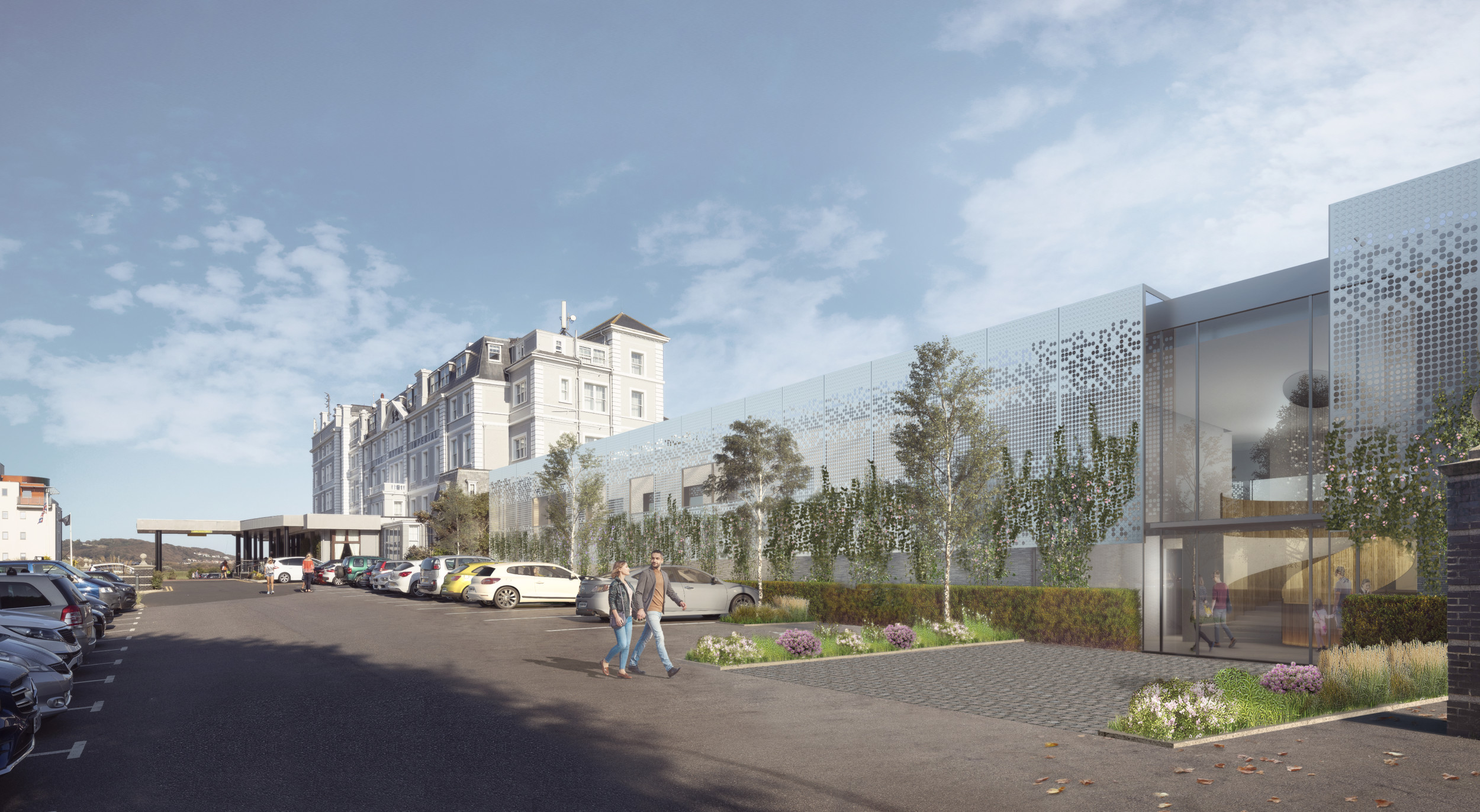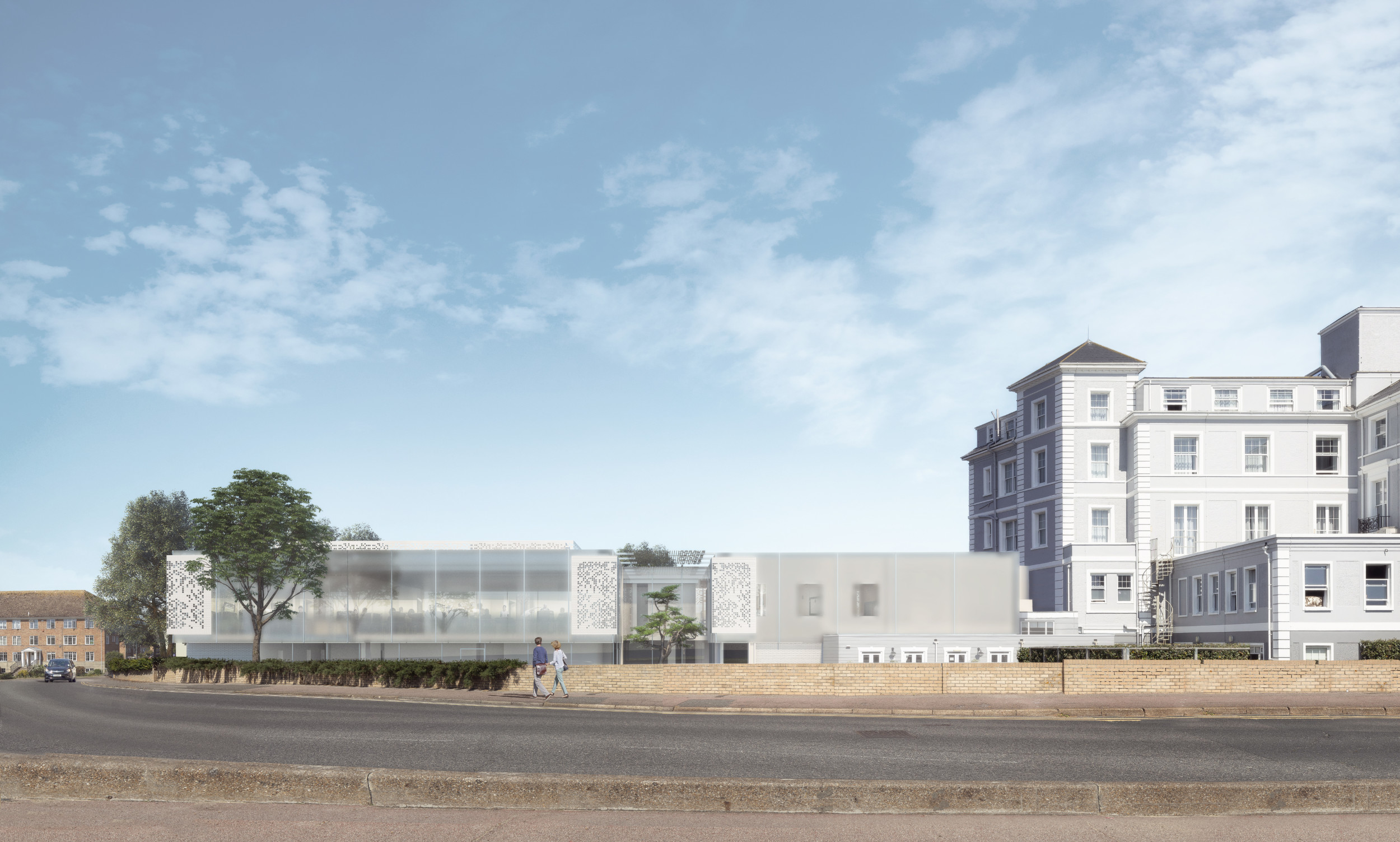 Hollaway Studio have completed designs for a new spa and leisure facility at the Hythe Imperial Hotel, now submitted for planning.
The new building is the latest phase of the hotel's transformation following a multi million pound refurbishment of the main hotel and ballroom. The expansion will create an additional 10 bedrooms to accommodate increasing guest numbers, and new facilities, including bespoke dressing rooms, to boost the hotel's reputation as a high-quality wedding venue.
Situated on an underused part of the overall site, the scheme will create a distinct new offer for the hotel which is located on Princes Parade immediately facing Hythe Promenade. New facilities will include a gym, a spin/aerobics studio, changing rooms and new spa and treatment rooms . The 2 storey-building is orientated to maximise sea views, particularly from the gym. A south-facing landscaped area will feature an external swimming pool, and tranquil, Japanese-inspired courtyard. The spa and fitness facilities for hotels guests and visitors alike, will complement the nearby tennis, sailing and golf offers to create a local district of leisure and well being.
Hollaway Studio have taken the opportunity to improve level access across the site and visual connectivity to the main hotel. The new building takes a low horizontal form and will be wrapped in a perforated, anodised metal cladding which affords visual coherence and privacy externally, and subtly dappled patterns of light internally. The west elevation of the new building will be clad in large white ceramic tiles, referencing the white architectural stone features and the more contemporary recent extensions of the main hotel. A link building between the old and new elements features a new double height entrance reception.
Although it has gone under different names, a hotel has existed on the site of the Imperial since 1880, when it was constructed by the South Eastern Railway.
Nick Gauntlett, Executive Director of the Hythe Imperial Hotel, said
"We are very excited and very much looking forward to the new addition, which will not only highlight Hythe on the map of Kent and England, but will also be in keeping with our vision for the Hythe Imperial Hotel to become a resort where everyone is welcome to be pampered and relax."
Guy Hollaway, of Hollaway Studio said '' We are delighted to be working on this project. Our practice has an office here in Hythe and the Imperial Hotel is a much-loved local landmark. The new wellness centre will create a new destination for the South Coast.''