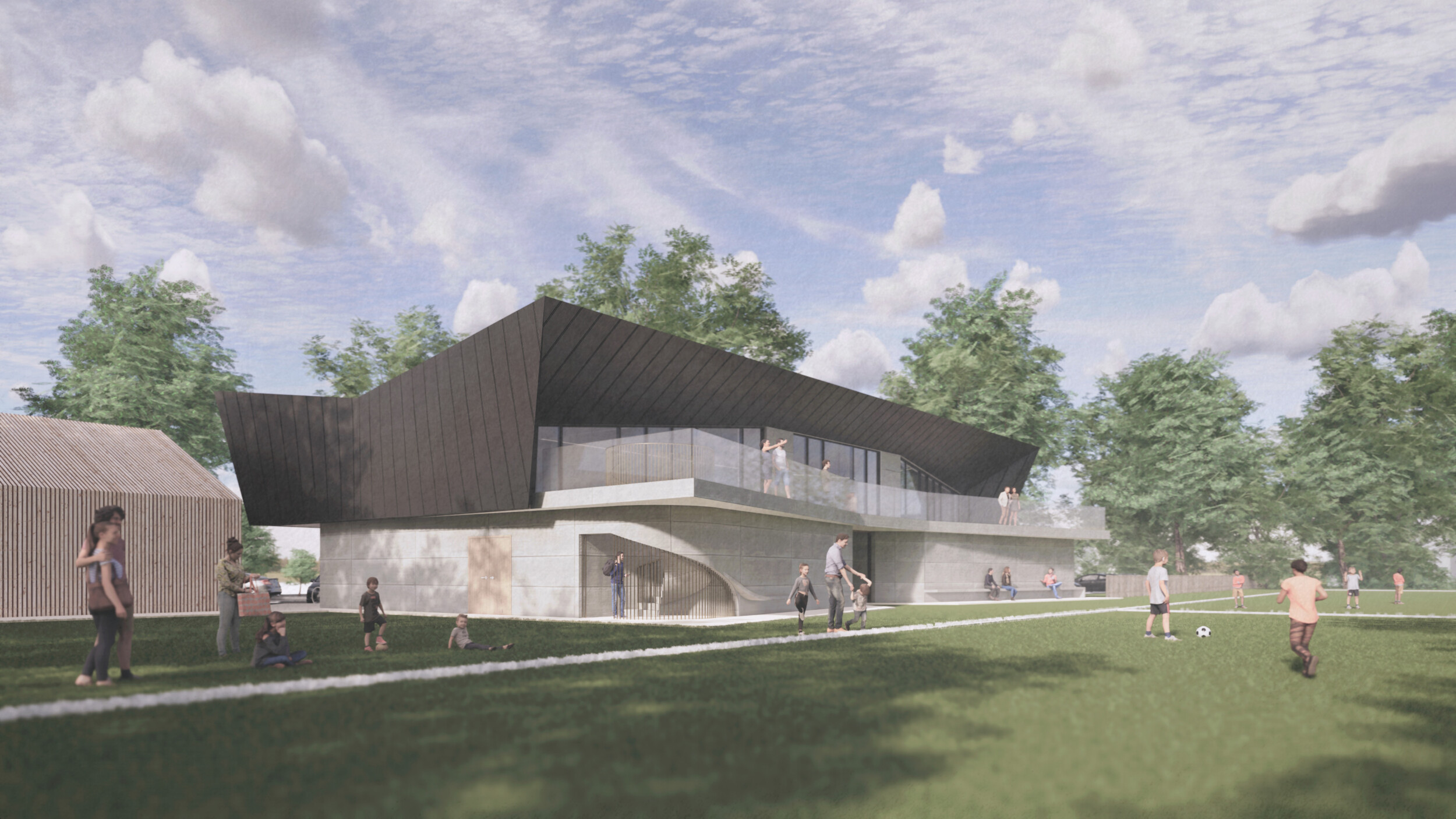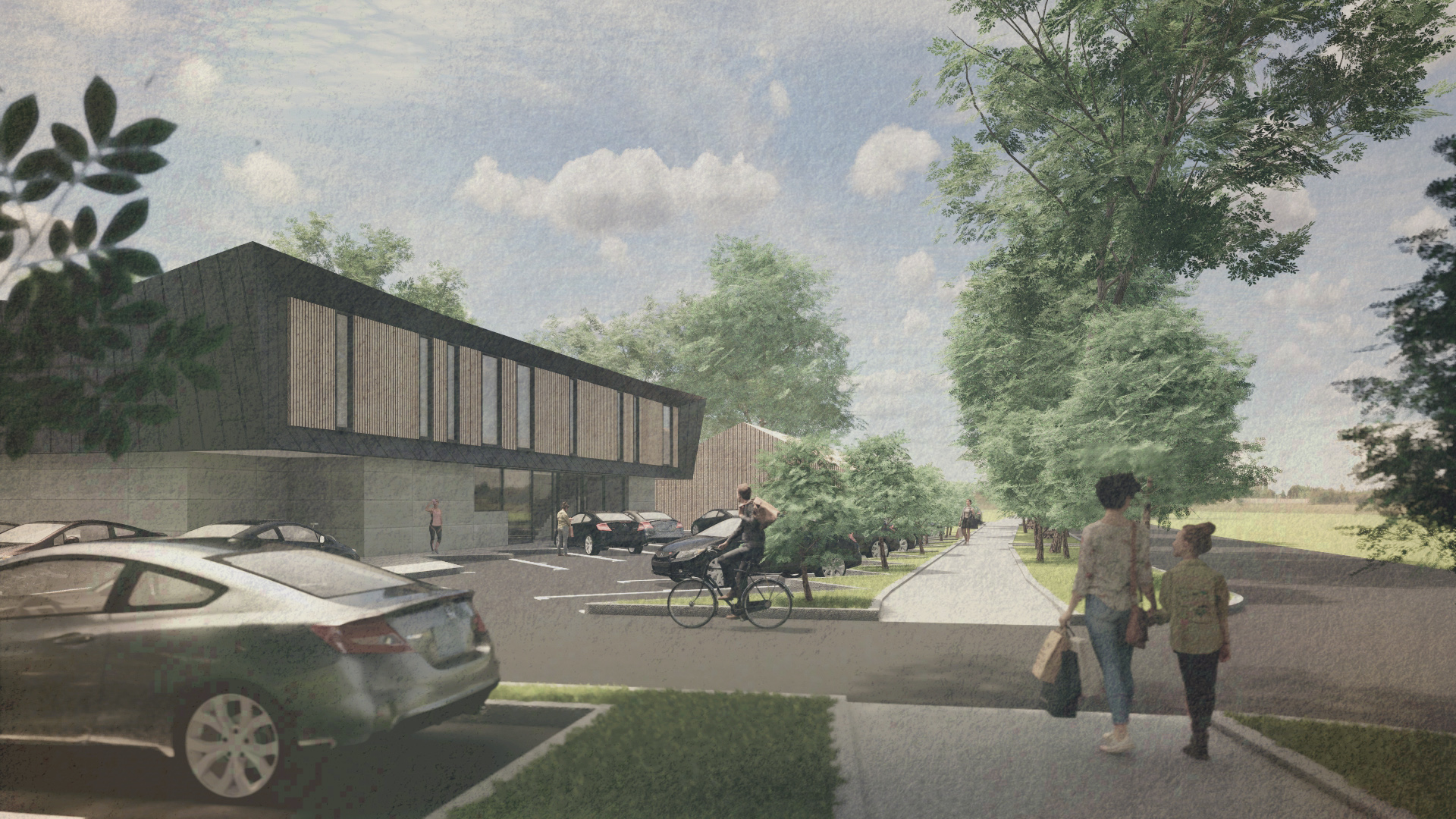 New Romney Community Hall was approved unanimously by Folkestone and Hythe District Council on Tuesday night.
The Recreational Sports Ground, which has been around since the early 1900's, is currently home to a Pavilion in a state of disrepair and Children's Nursery in desperate need of refurbishment.
The existing pavilion will be removed and replaced with a new Community Hall as well as a new car park. We also took this opportunity to re-organise the sports pitches, creating three football and youth pitches as well as a new cricket square which has been orientated along a north-south axis.
34 new homes are proposed at the southern part of the site in order to facilitate the development with all proceeds from this land contributing to the construction of the new Community Hall.
The Community Hall takes full advantage of its position on the site – a large balcony creates an elevated viewing platform and is protected from sun and rain by an overhanging roof. Whilst four home & away and official changing facilities inhabit the ground floor, the community space upstairs takes full advantage of these views. Its flexible design allows for it to cater for a large range of community uses.
The adjoining Children's Nursery will benefit from a complete refurbishment with new timber cladding and a safe children's play space stretching out into the sports field.
This project is about putting the community first and we hope it will prove to be of huge benefit to New Romney.
Cllr Thomas, during the meeting said,
"We will now be able to provide New Romney with a modern, fit for purpose building to service the wider community need, something the Maude family would be proud of.
"It will be the foundation for further development of sports and social groups, providing 21st century facilities for residents of all ages, genders and abilities."