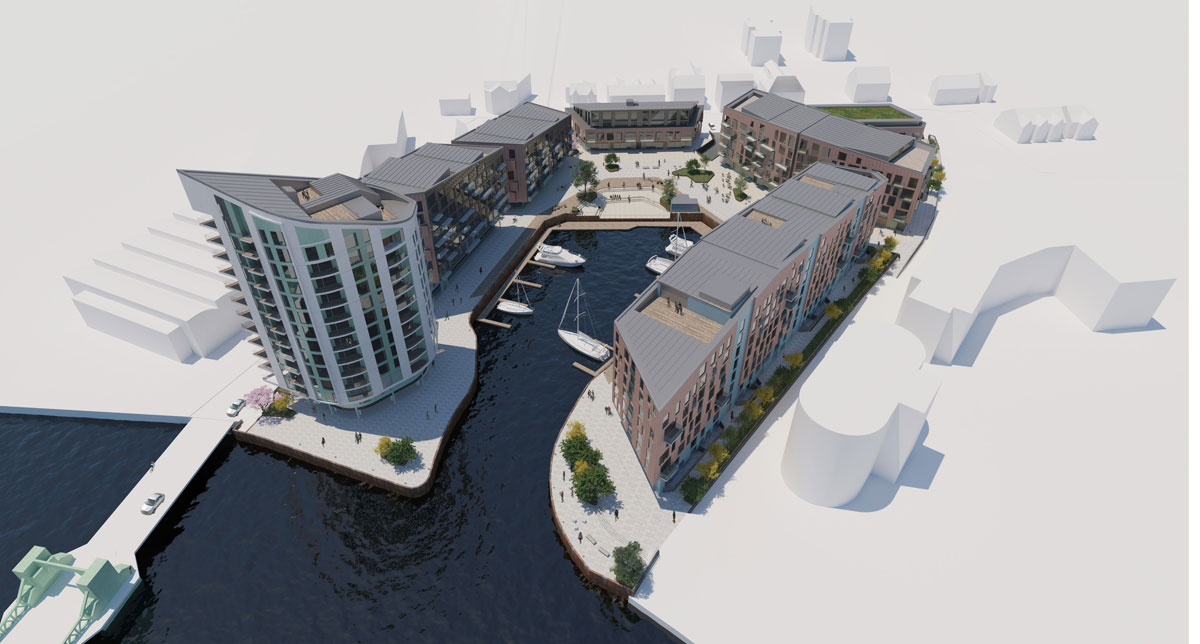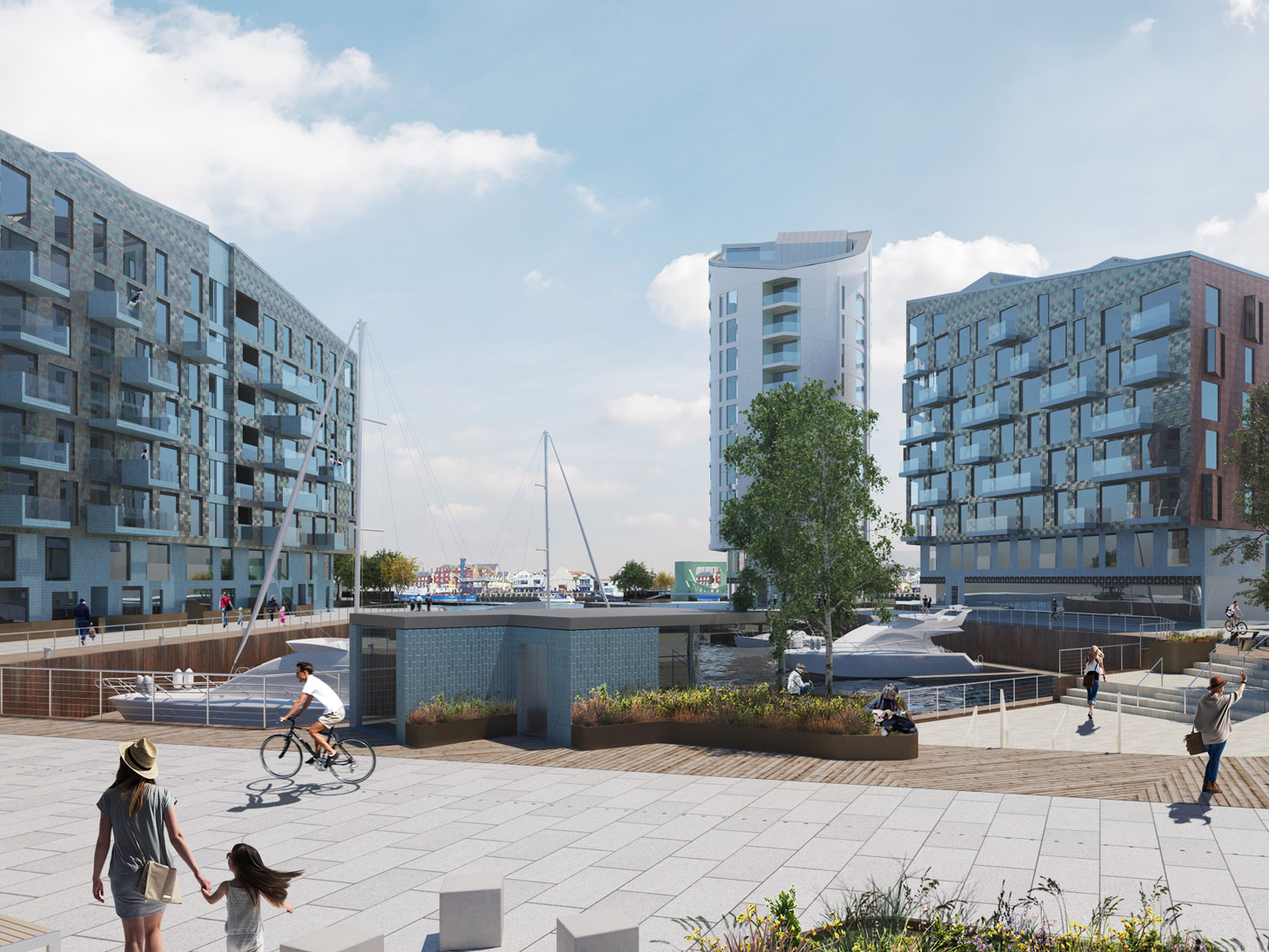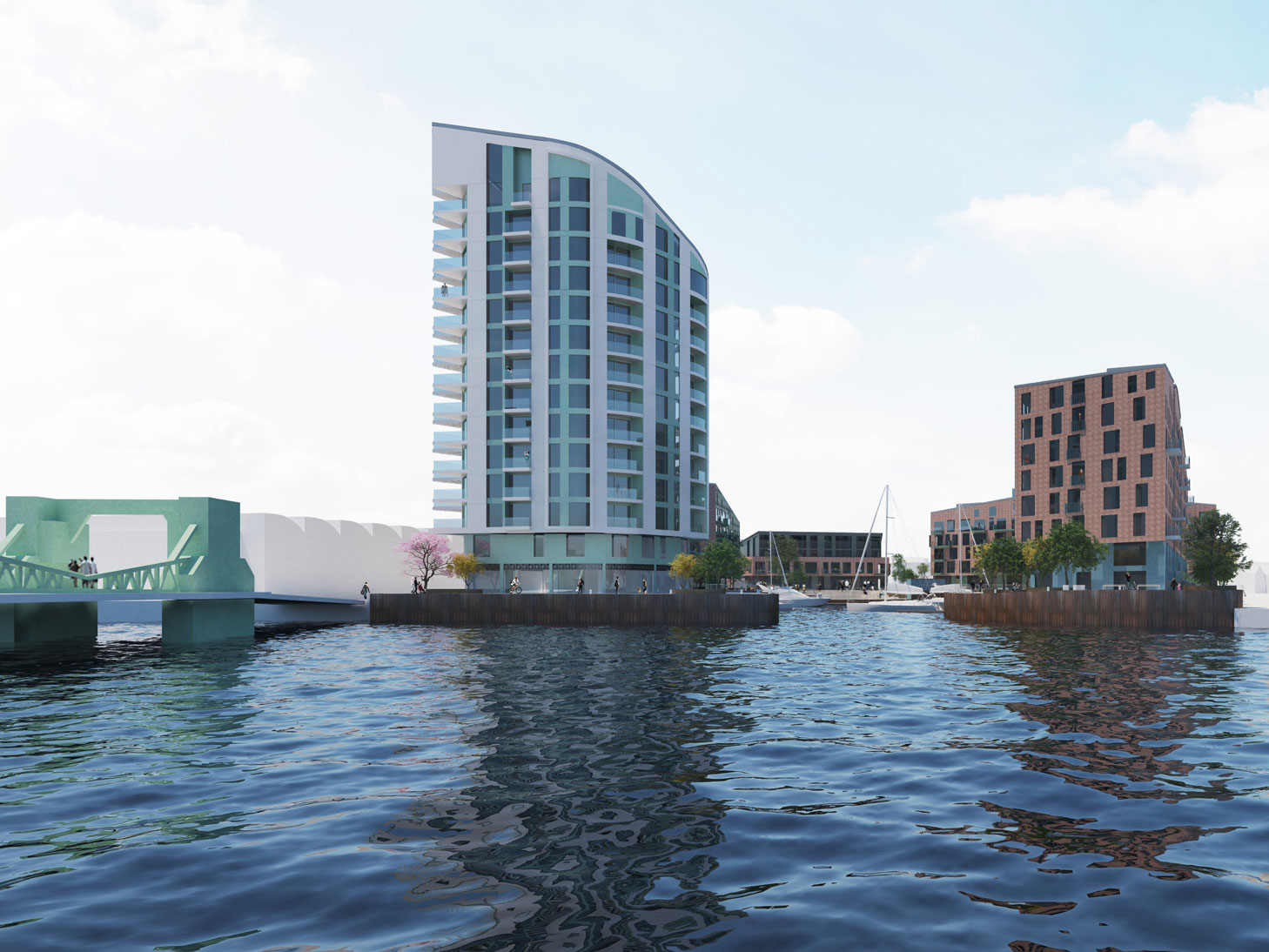 Last night saw our exciting scheme at the Sydenham's Timber Yard in Poole presented to committee, following months of consultation with the Local Authority – we are delighted to announce that the mixed-use scheme received unanimous approval from the Committee.
The approved scheme, by Hollaway Studio, includes extensive accessible public realm, lined with cafes, bars, restaurants and shops, all centred around a new marina with the capacity for up to 23 boats. With a landmark building at the entrance of the site to give the regeneration area prominence and identity, the proposal includes seven buildings across the site, strategically located to allow for permeability and freedom of access from multiple approaches.
353 high quality residential units of mixed tenure will be provided, giving much needed new housing to the town, and further accelerating the regeneration of the Hamworthy area.
Our Client Atlas Partners Sydenhams said:
'We're delighted to receive unanimous approval for these exciting plans. We've worked exceptionally hard over a number of months to get to this point. We can now get on with the job of creating a new and thriving destination within Poole – one that is attractive to residents, businesses and visitors alike.'
'We received overwhelming support from the local community when we showed our plans last year. What we now have permission to build is even better – the landmark building is more elegant, public walkways around the scheme are wider, there will be more commercial space and there will be affordable housing. Ours is the only scheme in Poole's regeneration area that is delivering affordable homes – 18 in total.'