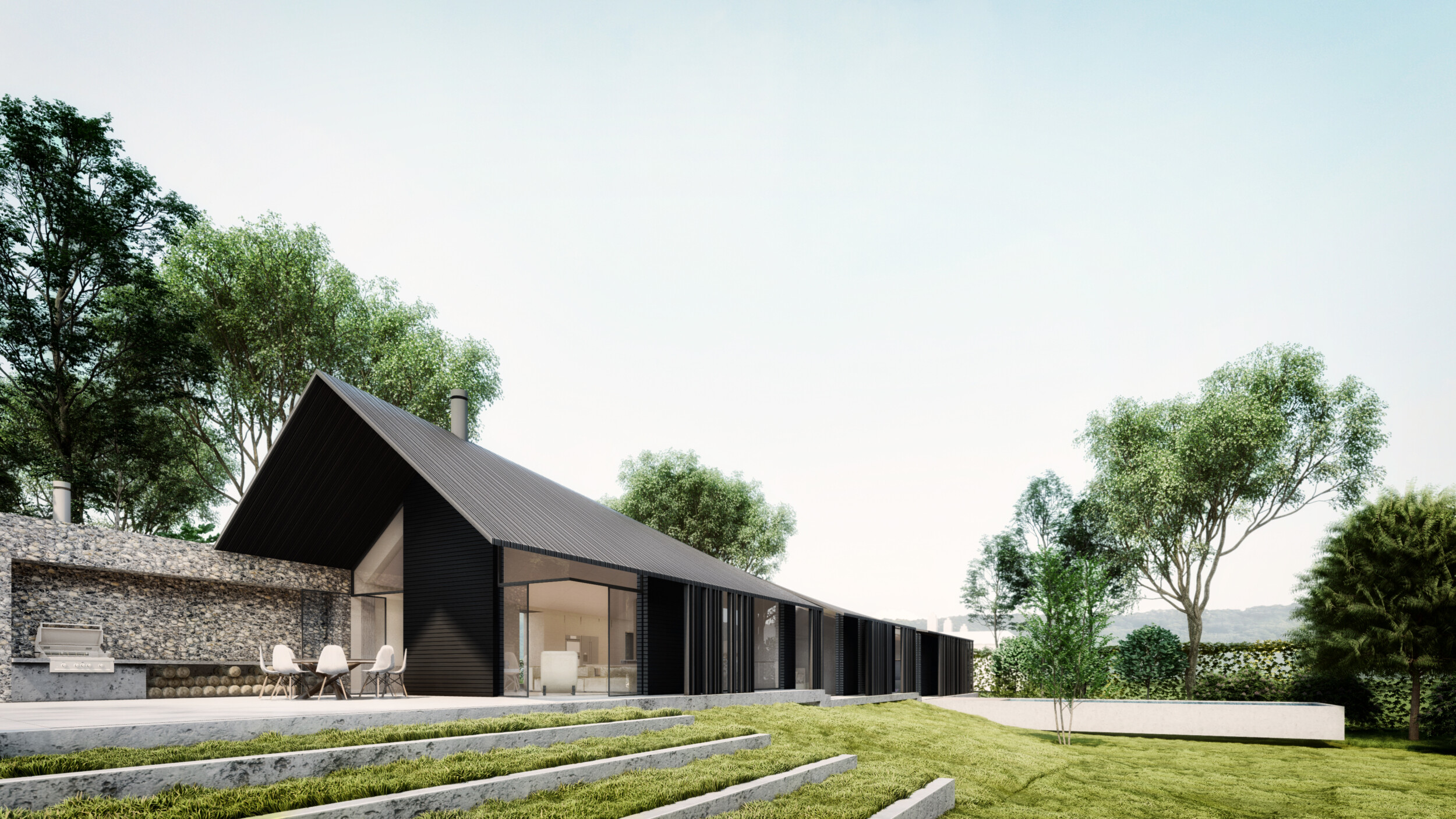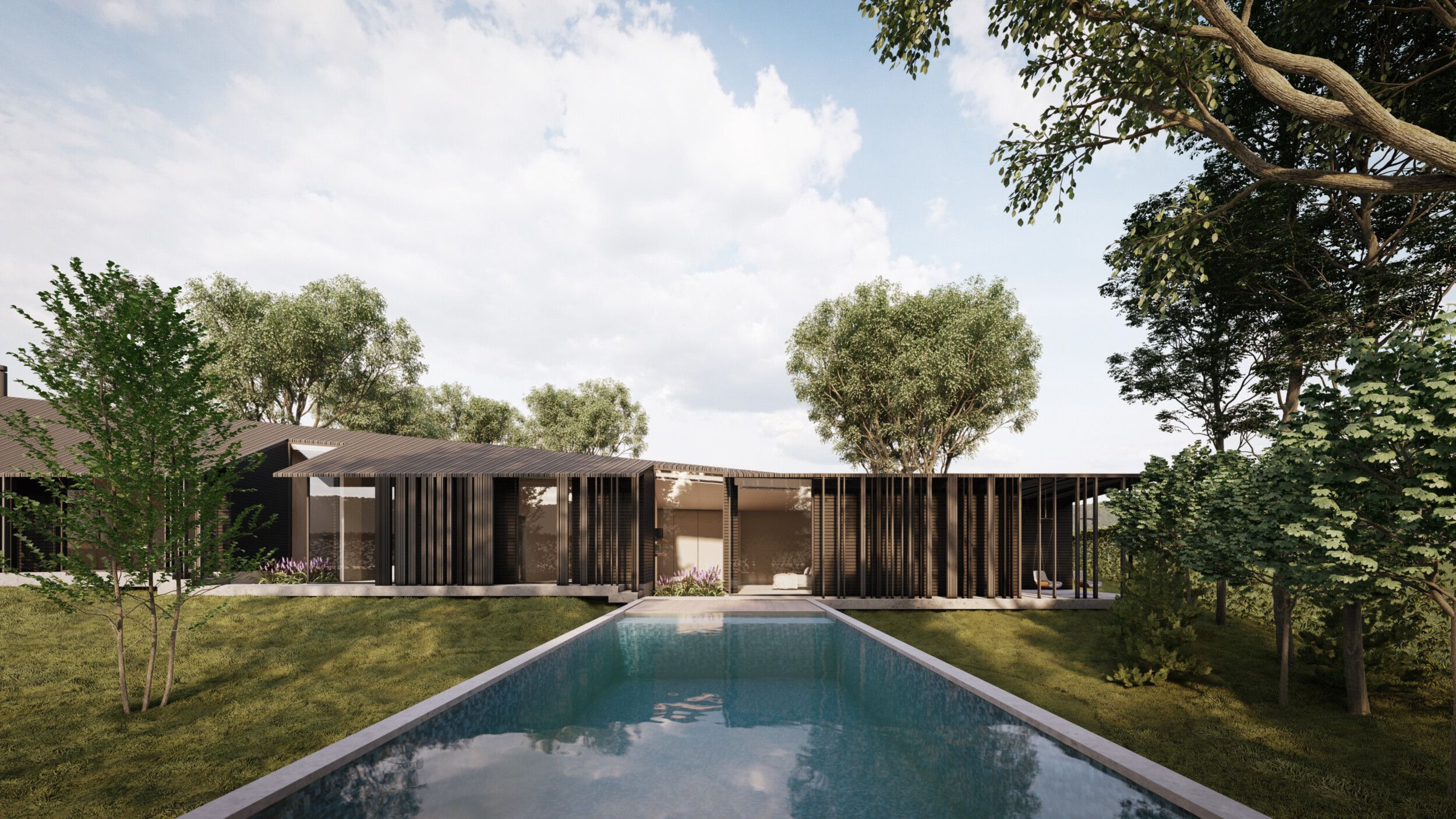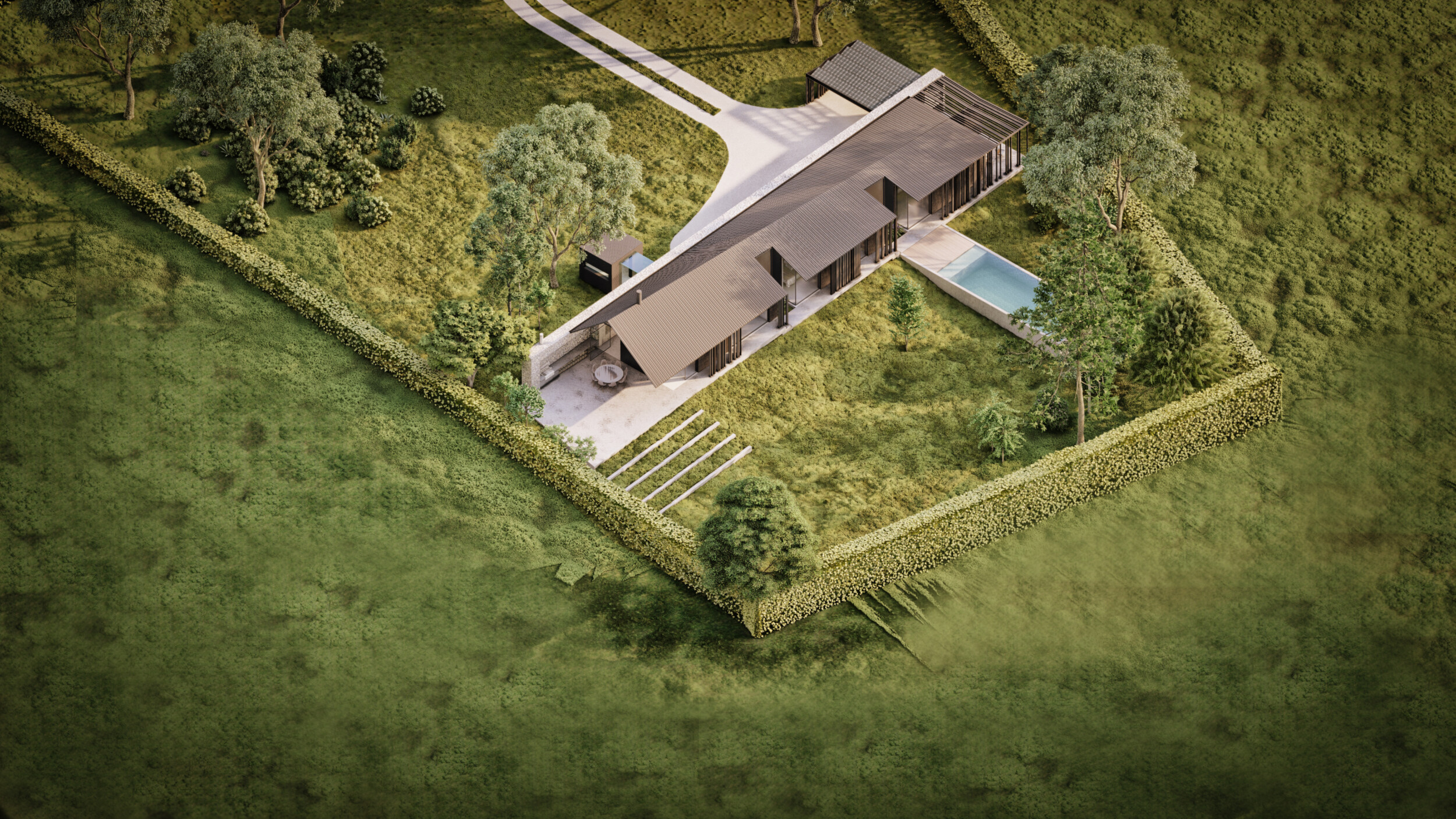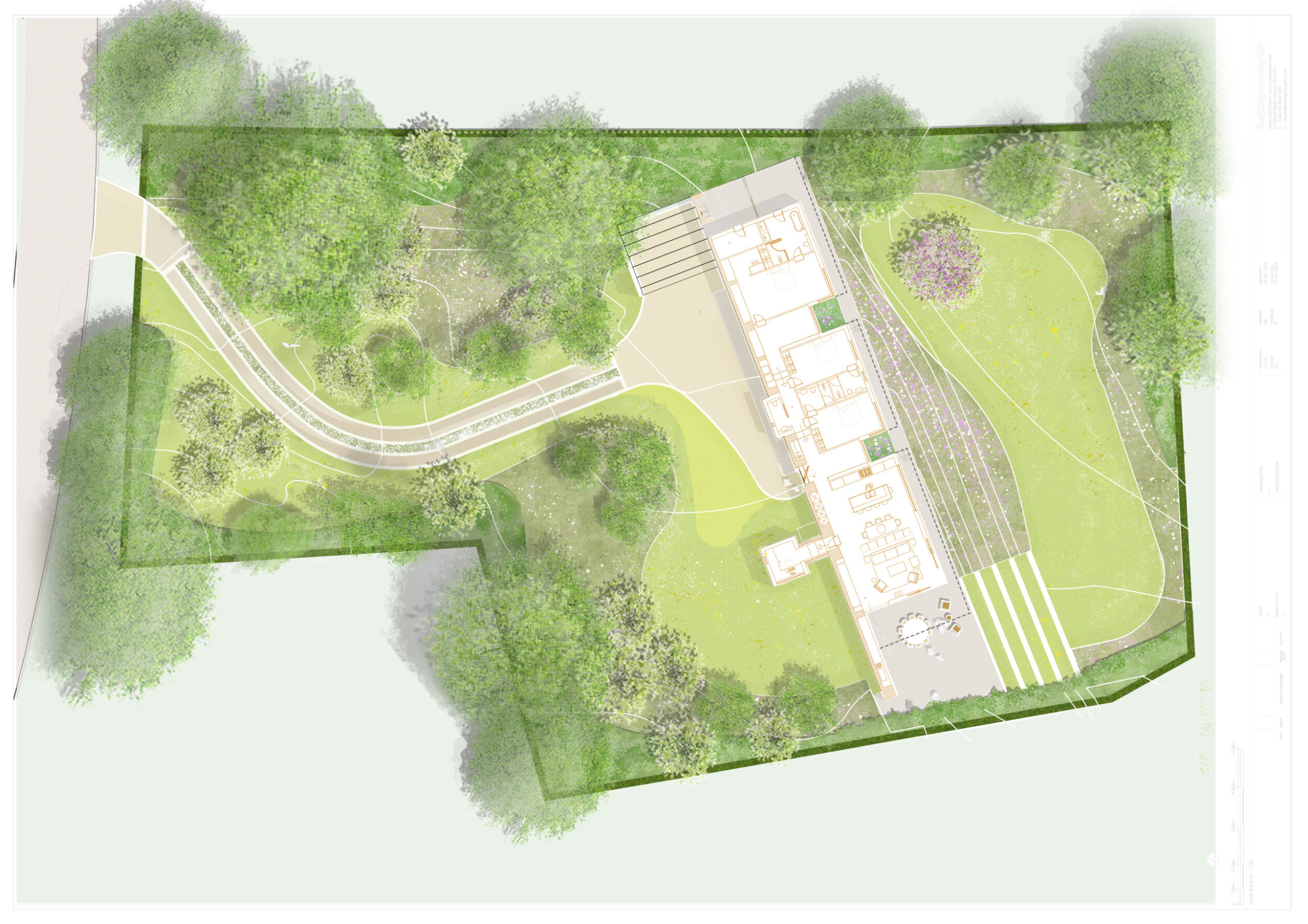 Hollaway studio are delighted to announce they have successfully secured planning permission for a one-off house in the countryside on behalf of T&G designer homes, who specialise in bespoke, high-quality architecture, on the site at West Meadow, St Margarets.
The site has previously been subject to a proposal by Charles Holland Architects. This innovative, high quality design was submitted as Paragraph 79, but was approved at appeal at Paragraph 131.
Our design, whilst a different approach, maintains this high level of design quality to fulfil the aspiration in the National Planning Policy Framework of Paragraph 131, of a building of outstanding architectural quality and highly sustainable credentials.
The proposal sits within the grounds of the listed building Walletts Court, acting almost as a contemporary outbuilding, concealed behind a flint wall, an extension of the main building's own materiality.
This wall is punctured by a cantilevered home working space and an innovative car port with a sawn toothed roof and south facing solar panels, which harness energy whilst sheltering vehicles from the rain.
The house is orientated by the flint wall, which acts like a spine, whilst each room nestles into and extends outwards from the warmth of its thermal mass.
Intermittent garden spaces cut into the building and a large open plan kitchen/ living room opens out onto an external room housing an outdoor kitchen and leisure space
The cantilevered study sits on the other side of the spine wall, ensuring privacy for the occupant, and is surrounded by soft meadow landscaping.
The proposal's roof takes the form of a timber hyperbolic paraboloid, increasing in height along the wall away from Wallet's court and emerging from behind, giving the illusion of a pitched roof that curves away from the main façade of the listed building.
Our aspiration was to move towards a self-sustaining home using materiality suited to the regions vernacular. The proposal is predominantly timber framed, embracing sustainable technologies, and is highly insulated, designed to the highest standards of air tightness to reduce the amount of energy required to heat the building.
The buildings southerly aspect is protected by an overhanging roof to ensure shading into its interior spaces. The building will benefit from an air source heat pump, underfloor heating and will harvest rainwater.
The house dissects the site into two parts, establishing a grassed meadow as you approach, contributing to and enhancing the nature and biodiversity on site. To the rear is an elevated garden space to be enjoyed by the residents, that then falls away into more meadow grassland to meet the rolling agricultural fields and chalkland hills that extend it's one mile distance from St Margaret's chalky cliff line.