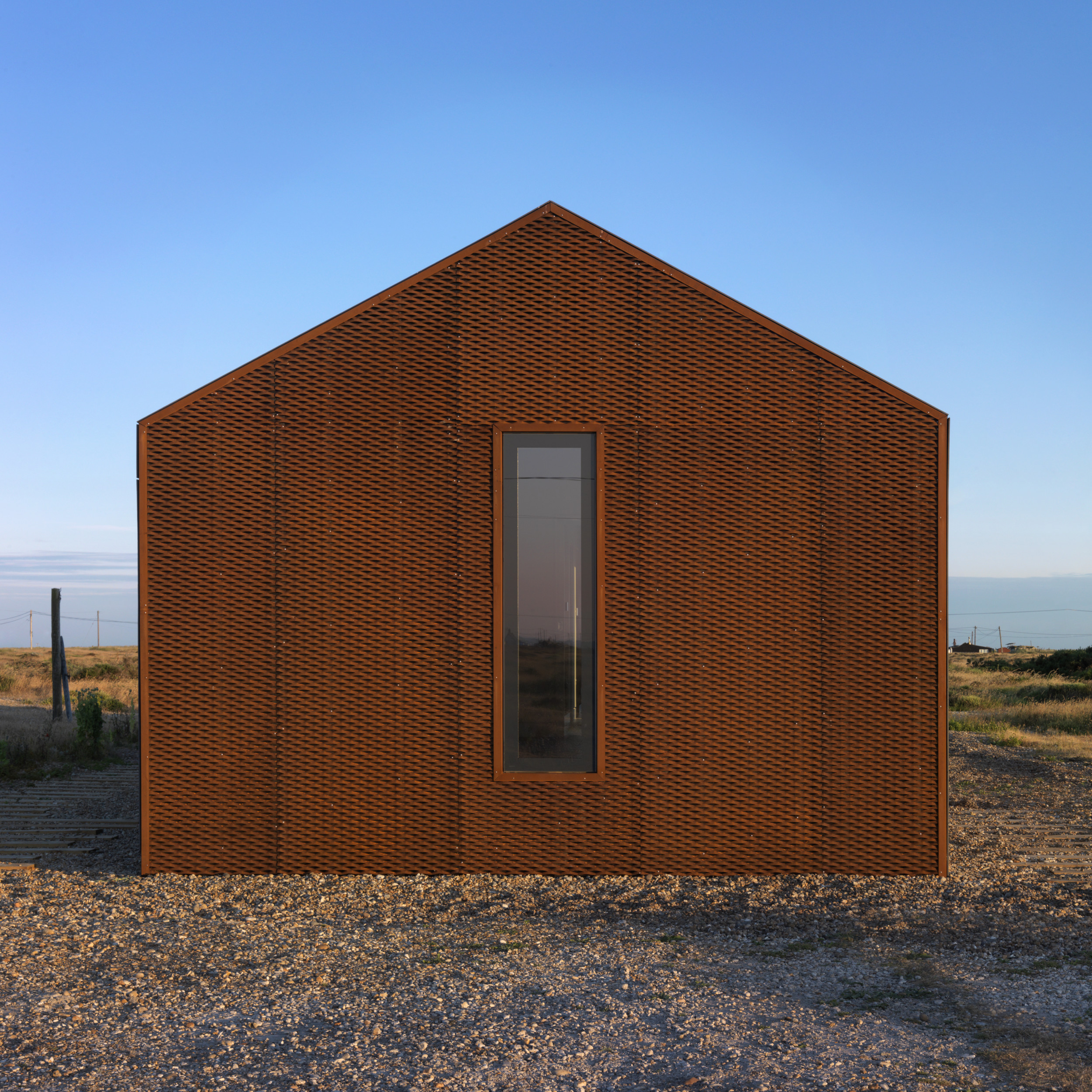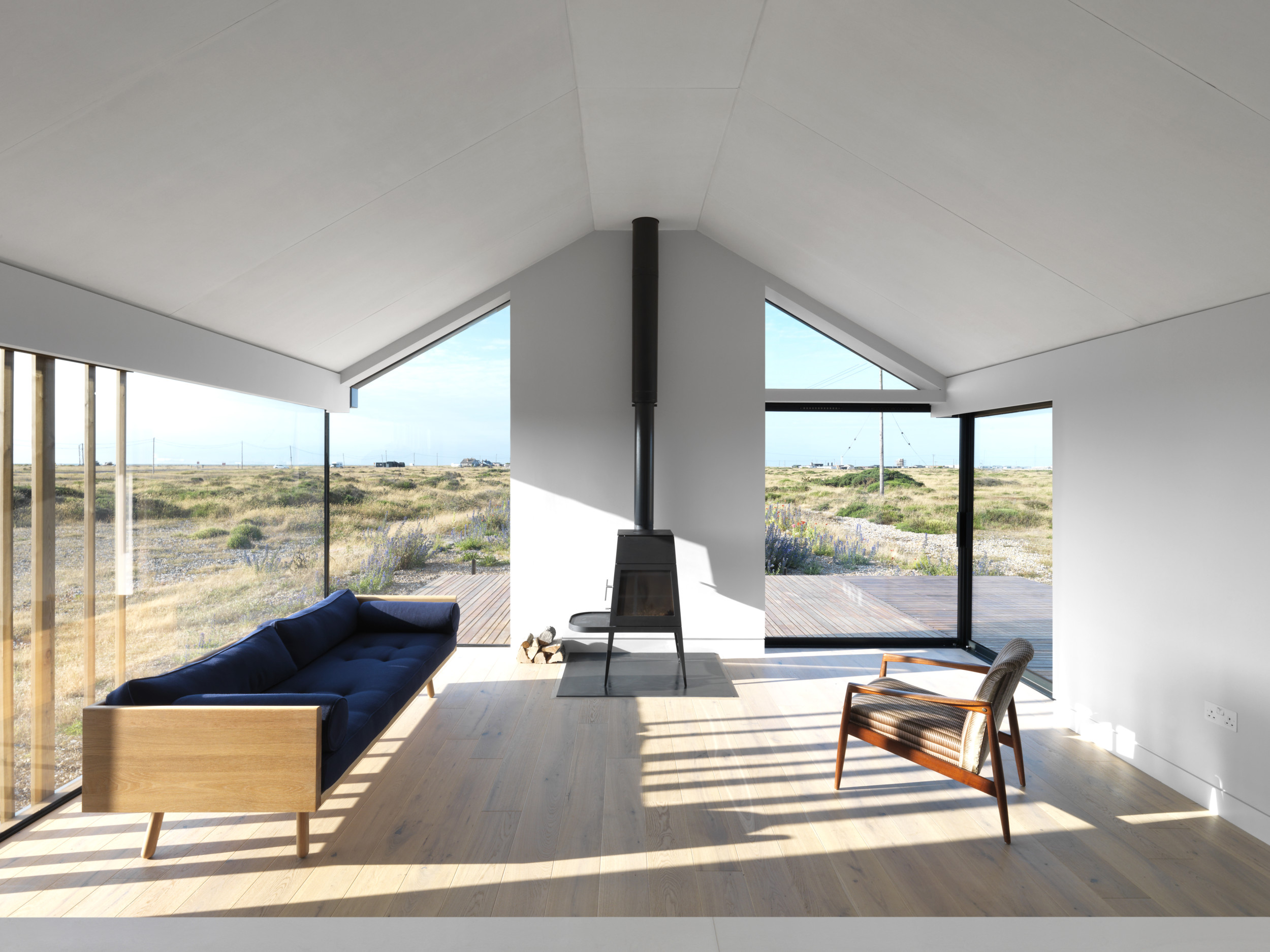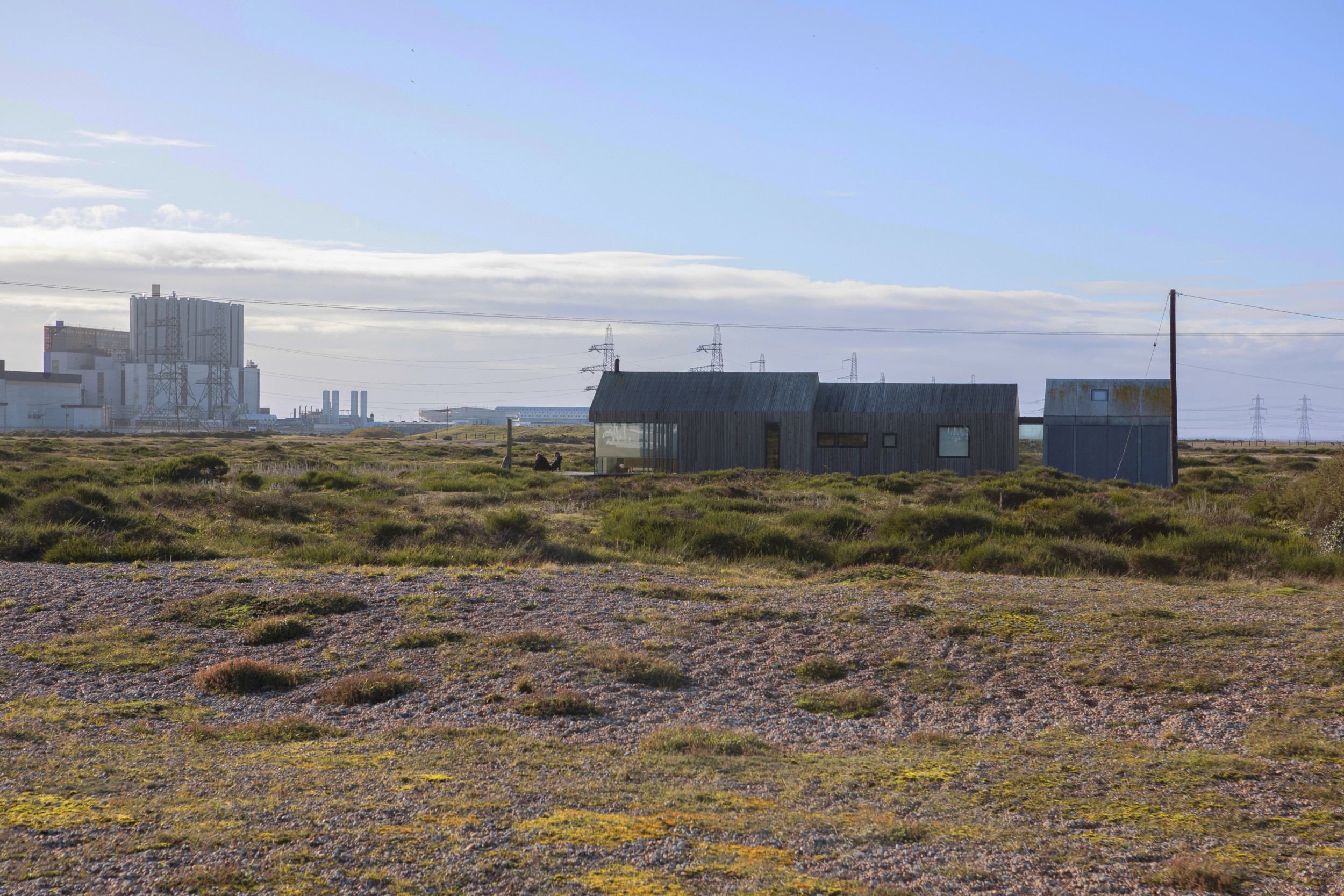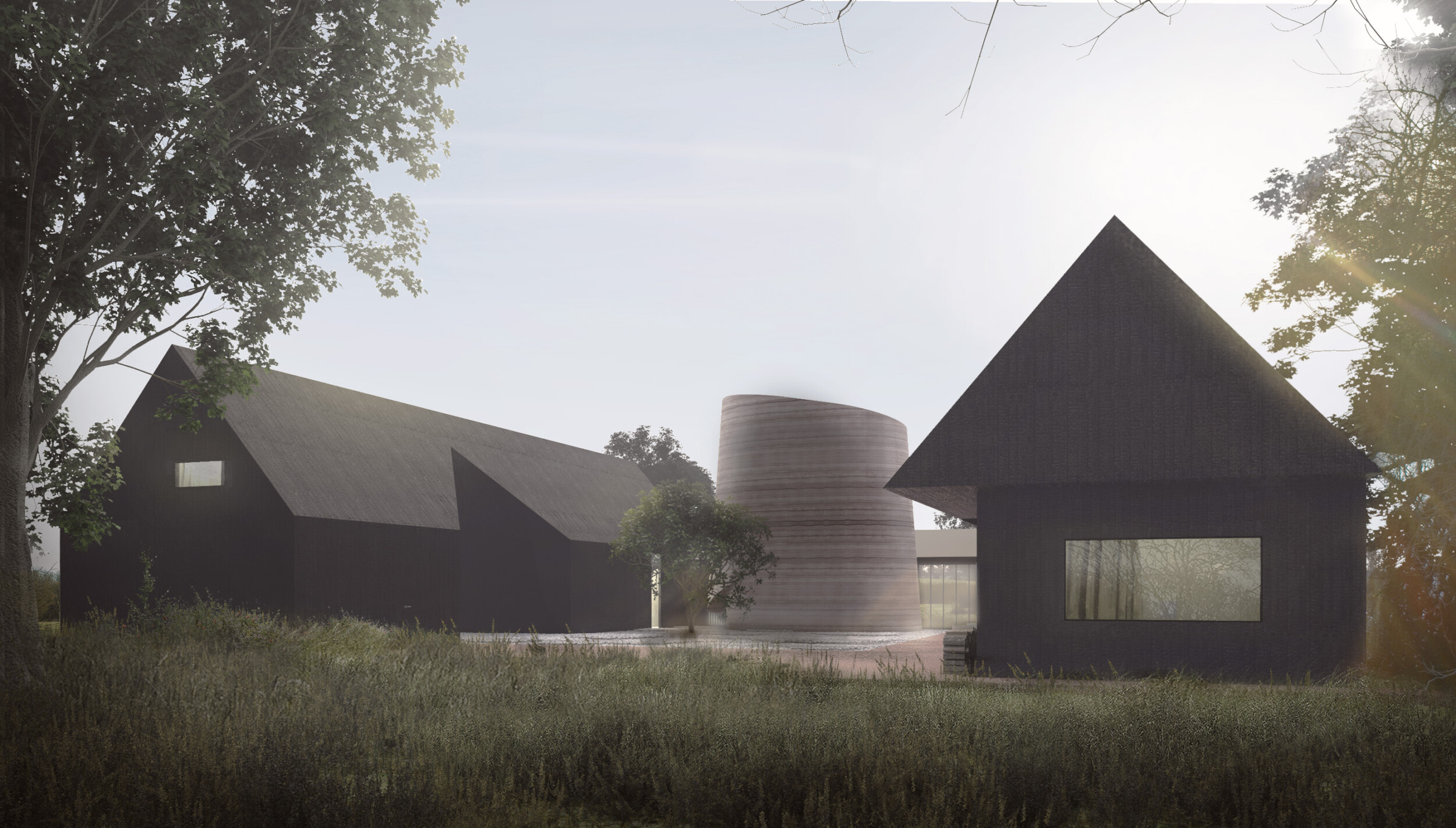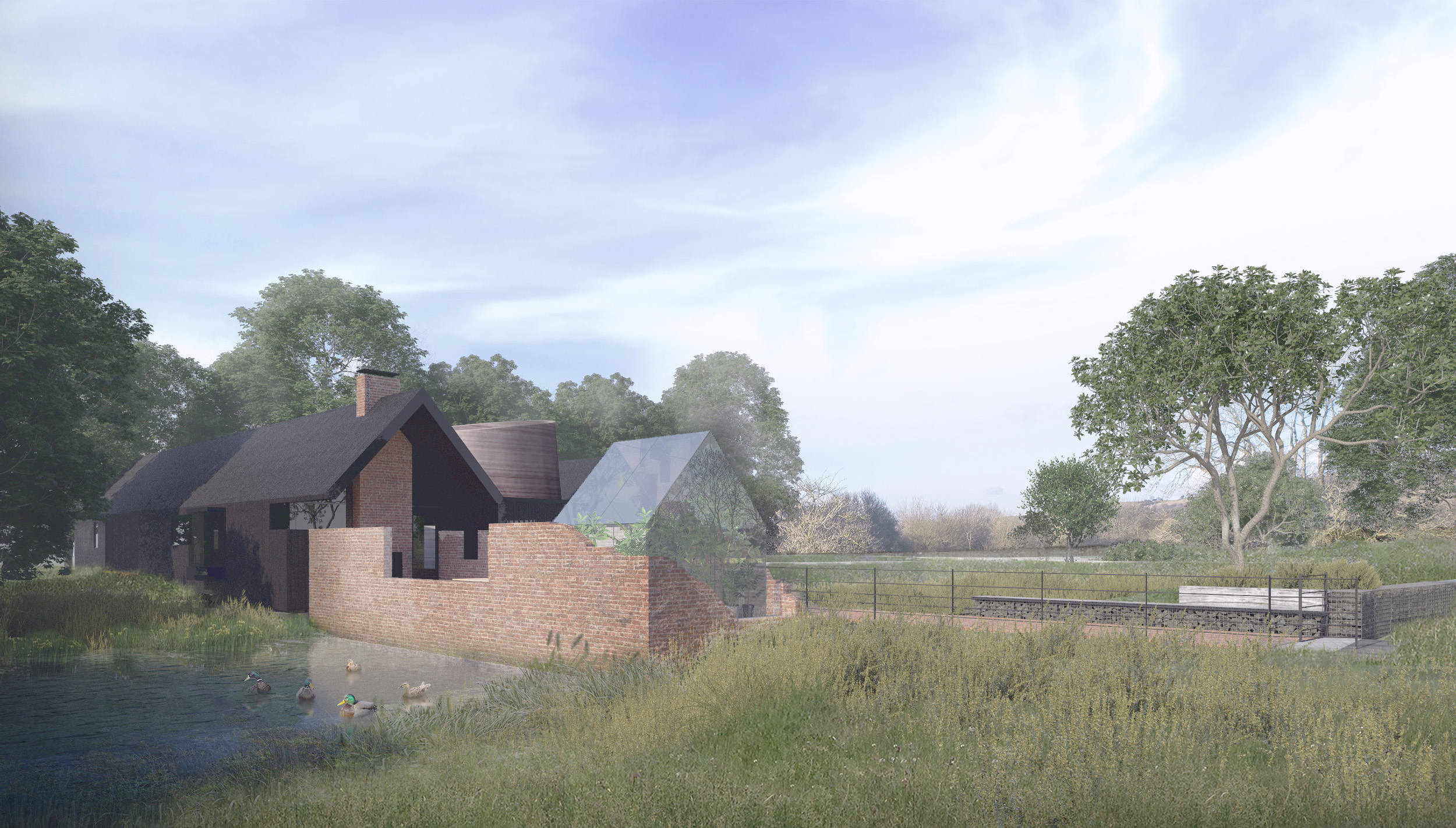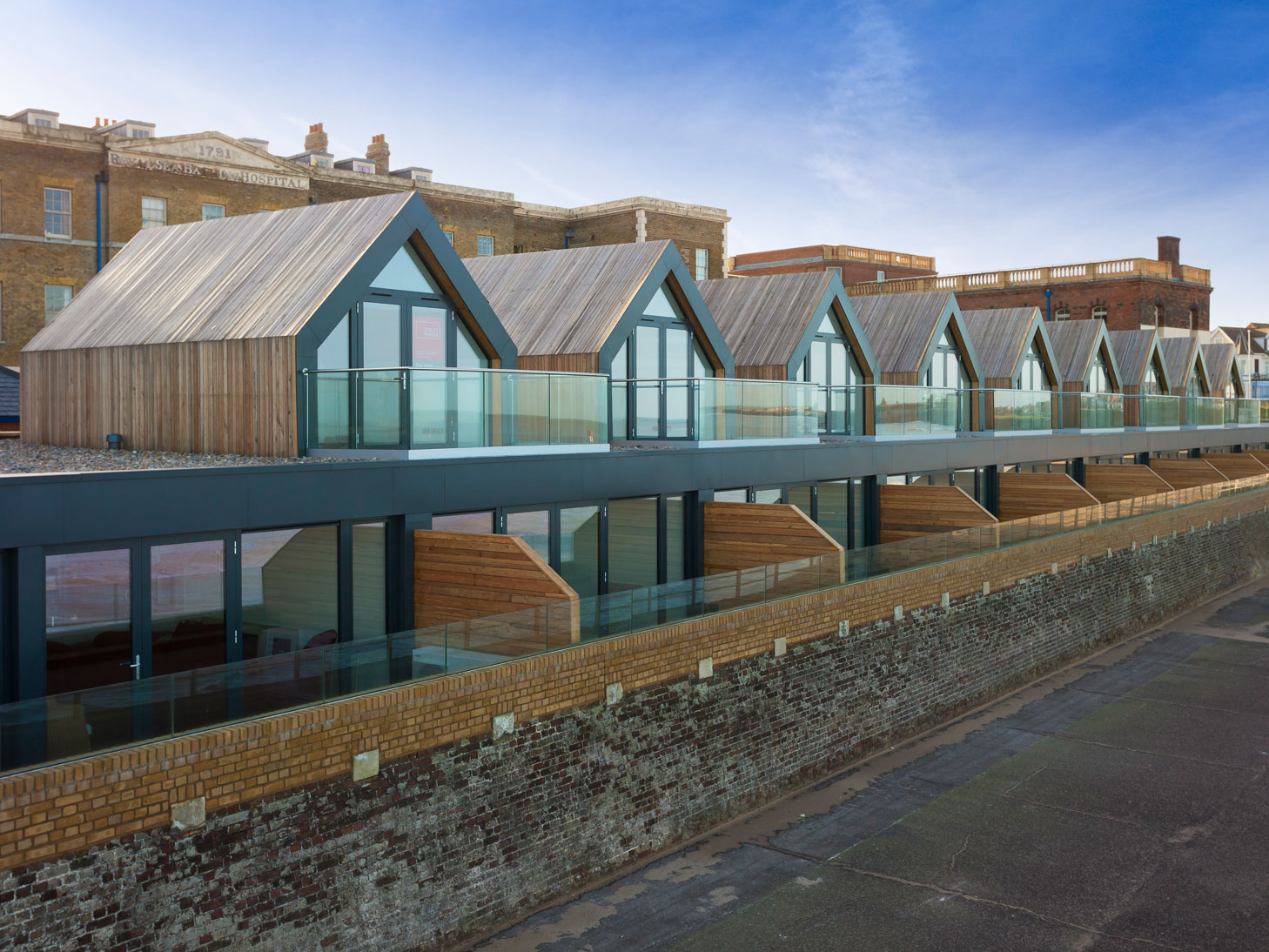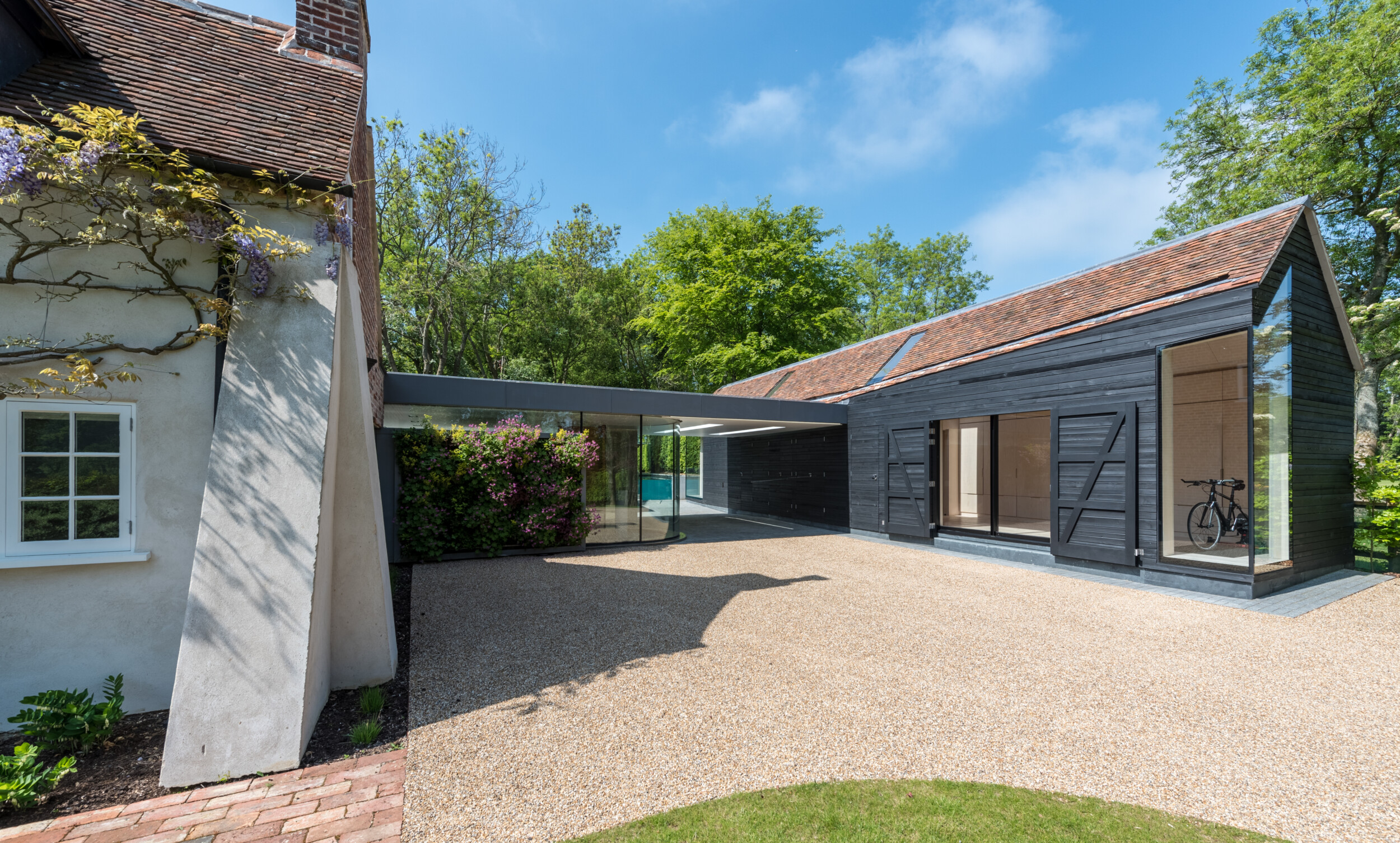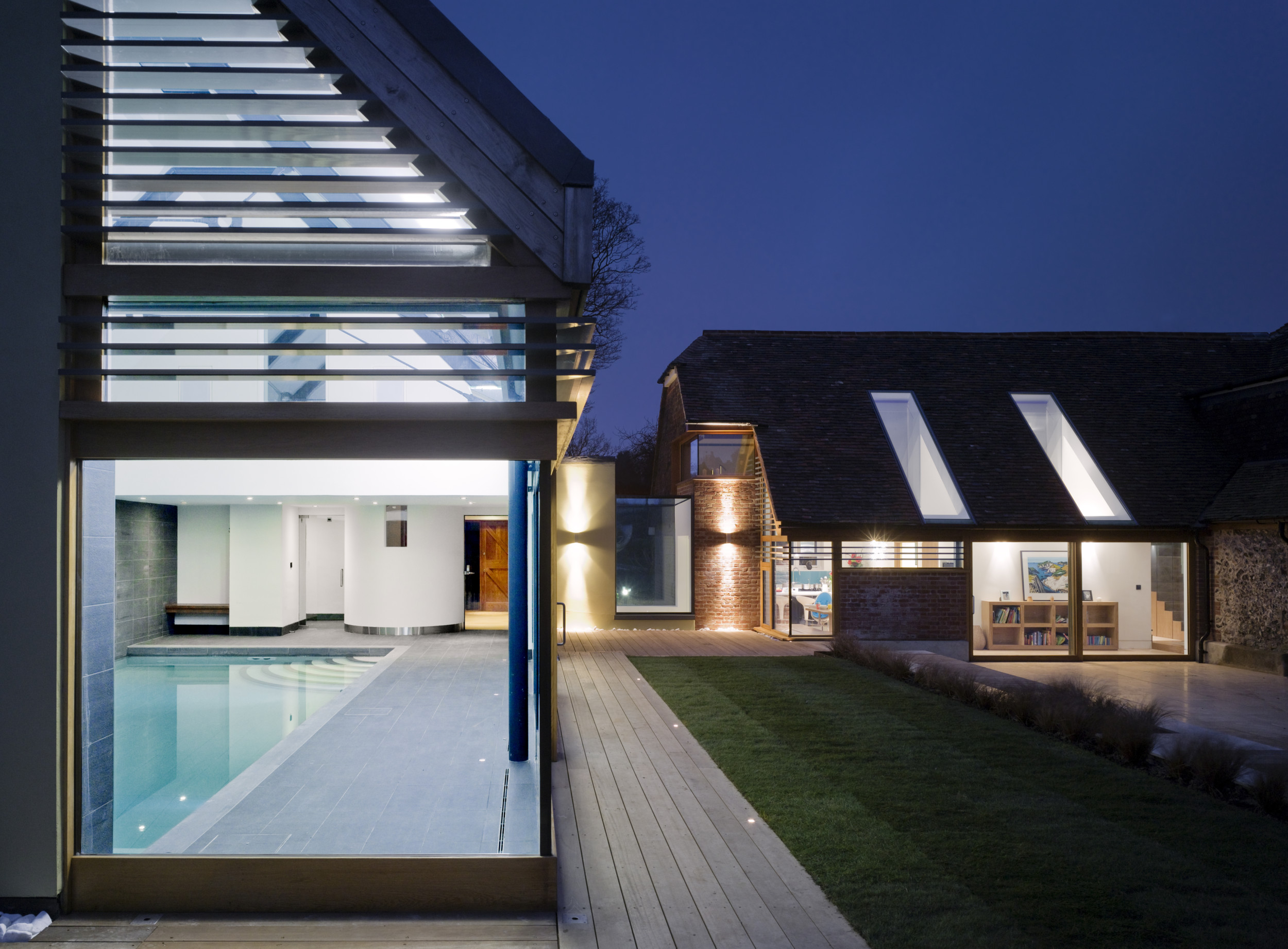 You have to go a long way back in the timeline of humanity to find a period when humans weren't living in homes. Researchers believe that the first homes probably began appearing around 12,000 years ago when agriculture took hold. At that point, humans went from being nomadic creatures to ones who needed to stay put in one place in order to reap the benefits of the food they were growing – and when you stick around in one place long enough, eventually, you'll build a home.
In the early days, people would live in caves or mud huts, but over time our dwellings became spaces that offered more than mere protection from the elements. They became homes. These dwellings always incorporated vernacular architecture, that is to say, using materials from the local area. But that hasn't always been the case in recent centuries – in fact, the opposite was true. When someone was looking to build a house, they'd often incorporate materials and design features from all over the world. After all, we live in a globalised world and have done so for some time. Vernacular architecture gave way to an International Style of architecture. A home-builder may seek wood from South America or marble from Africa. These homes may be unique, but could be located anywhere in the world – creativity often requires some boundaries, and if the house sources materials from all over the globe, then there aren't many restraints beyond what local ordinance says.
In recent times, contemporary architecture has seen some returns to vernacular architecture. These self build homes work in line with the surrounding landscape and local traditions. Take a drive around Kent, and you'll find plenty of unusual houses built with the principles of contemporary vernacular architecture.
In this article, we'll take a deeper dive into everything you need to know about this branch of architecture, including what it is, how it works, the many advantages that it can bring, and run through some examples.
Vernacular Architecture vs Contemporary Vernacular Architecture
Let's begin by defining vernacular architecture. These are homes that serve local needs; they use local materials and are designed for purpose. A cottage with a thatched roof is a great example of vernacular architecture where the straw material was readily available, therefore it was used as a roofing material. There's always more than a degree of conservatism attached to vernacular architecture, many people who want to build their dream contemporary house in rural areas often face resistance, not because the design of the home is bad but, because it's not in keeping with the local area. A large glass skyscraper would look at home in a cosmopolitan city but thoroughly out of place in an area surrounded by farms. It makes no sense, is expensive and changes the landscape.
So that's vernacular architecture: homes with local culture, materials, and tradition running through them. So what's contemporary vernacular architecture? Simply put: they're vernacular homes built in the present day that takes plenty of inspiration from vernacular styles and materials. Contemporary incarnations of these homes don't just try to rebuild the past brick by brick. Instead, heritage architects find ways to build homes that are both modern and comfortable – forward-thinking – yet follow vernacular styles. A contemporary vernacular home may appear traditional within its surroundings yet give the homeowner all the comforts of modern day dwellings.
Characteristics of Contemporary Vernacular Architecture
It's a good idea to think of contemporary vernacular architecture in opposition to most contemporary architecture, which in turn has often evolved in opposition to traditional vernacular architecture. The International Style of architecture is free from history and tradition, the rule books were rewritten to allow the mind to conceive without constraints. Much of contemporary architecture is 'modern' but not all modern architecture is contemporary. There are no restrictions besides the law of physics and what the local council will allow you to do.
Contemporary vernacular architecture is somewhat of a blend between tradition and modernity. And there are many more guidelines and rules than that of contemporary homes – in fact, it's typically a highly restrictive design process because you are considering materials and design principles that draw from the surroundings. That isn't to say a thatched roof is necessary on a country cottage, but the area may be rich in iron that may be the source of inspiration for materials. A coastal architect will draw from the technical demands of the sea and make them work in a way that makes sense to local life but when it works,  the results can often be more unique and grounded to the local area than approaching with a modern set of principles.
What Influences Vernacular Architecture?
By far, the biggest influence on vernacular architecture is local life. After all, these are homes that are designed in response to local people, economy, landscapes, and traditions. There are a few key components that will be necessary to understand if a contemporary vernacular architecture project is going to be successful:
The Landscape
Vernacular constructs differ around the world because landscapes look different wherever you go. The home must make sense for the surrounding environment; if it doesn't, then it's not vernacular. A dwelling that was designed with a focus on local life would probably naturally be vernacular.
The Climate
We talk a lot about the aesthetics of a property, but first and foremost, it must be functional. The home must be suitable for the area in which it is located. One of the biggest challenges that vernacular architects have is ensuring that the dwelling will protect from the elements, stay warm in winter, cool in the summer, and so on.
The Materials
Contemporary vernacular architecture relies heavily on the design principles of traditional buildings. But back then, they weren't really design choices – homes were built with whatever materials were available nearby and over time they learnt architectural techniques to respond to their location. So really, the materials chose the design, not the other way around. The design process for contemporary homes will be somewhat limited by the resources that exist in the area.
The Skills
It's not just the design and materials that draw upon local life. The construction does, too. It would be possible for a contemporary vernacular architect based in the UK to build such a home on the other side of the world, but it would require a lot of research – they would need to spend time there to understand the area, local life, materials. The vast majority of contemporary vernacular homes are designed by architects who understand the local area.
Does Contemporary Vernacular Architecture offer a more Sustainable Future?
We've talked about how vernacular architecture in general offers more than a nod to the past; in many ways, it is the past – when we see dwellings that very much look like they belong where they are, our minds race to the past because that's how they did things back then.
But contemporary vernacular architecture doesn't just speak to the past. It could also be the future of home design, too. By this stage, everyone knows that we need to change the way we live if we're going to address climate change concerns. International Style architecture can be highly functional and aesthetically pleasing, but this global marketplace hasn't always considered the impact on the environment. The most ambitious contemporary buildings generate a lot of carbon in the production, and they use materials from all over the world. Studies have shown buildings contribute around 35% of the entire energy consumption of the world – if we're going to reduced energy consumption in the future, then we need to find a way to bring that number down.
Vernacular architecture has a long some inbuilt sustainable thinking by sourcing local materials reducing transport fuel costs, both intentionally and as a happy by-product of the design and building processes. These types of buildings can be more energy-efficient, but they also use local materials. However, traditional homes can be incredibly inefficient for energy consumption in comparison to a contemporary home so it's important to understand the entire lifespan of embodied carbon and energy usage. At a time when homeowners are more conscious of their carbon footprint than ever before, it could be contemporary vernacular architecture that allows them to live in line with surrounding nature while still having a high quality of life.
Advantages of Contemporary Vernacular Architecture
We've spoken so far about the history of vernacular architecture, but let's remember that we're really focusing on contemporary vernacular architecture, and the many homes being designed using the best knowledge from the local area and contemporary building techniques.
It Bridges the Gap Between The Old and the New
Do you ever look at old, traditional homes with ivy growing up the side and wish that you'd like to live there? But getting your hands on one isn't so straightforward. The housing stock of these homes is small, and people who own them aren't always looking to sell. These homes can be draughty, damp, cold in winter, hot in summer, and energy inefficient. Contemporary vernacular architecture helps to bridge the gap between the old and the new. You'll have a home that draws from tradition yet offers a plethora of contemporary building advantages.
It Can Meet Legal Requirements
People often think that the only way to live in the countryside is to buy an existing home. The general assumption is that it's not possible to build a new, isolated building in an area surrounded by fields or the coastline. However, that's not the case – there is such a thing as Paragraph 80 (previously know as Paragraph 79), which may make this possible. This allows homes to be built in the countryside if they are of exceptional quality, which is to say, the house features excellent design, is in line with the surrounding area, and is good for the environment. And those are all features of contemporary vernacular architecture.
Local Materials
Some people are willing to get their hands on their dream home at any cost. Alas, that often means using materials that have to be shipped in from the other side of the world or which have so many additional features of decadence that the home's environmental record is poor at best, irresponsible at worst. Contemporary vernacular architecture uses local materials, which helps to improve the eco-credentials significantly. Plus, it helps to stimulate the local economy, too.
Connection to the Land
A house doesn't just stand in its place for a few years. It could be there for hundreds of years. People that have a connection to their surroundings don't want to pollute the landscape with a building that looks out of place – they wouldn't want it there for one year, let alone one hundred. At the core of the vernacular design process is maintaining and strengthening the surrounding landscape; it's one that keeps the connection to the land at the forefront of the mind. Nobody drives past a vernacular property and thinks, "that looks out of place for the environment." They think the opposite – it enhances the landscape.
Local Climate
A home that is suitable for Utah would be unlikely to be suitable for Kent. Why? Because they have different needs. Families everywhere look for their homes to do the same thing – provide a comfortable and functional space for the family to grow up – but how they do it changes from place to place, and much of that has to do with the local climate. It's understandable how a property designed for a desert-like environment wouldn't work in a place that gets heavy rainfall. Vernacular homes are designed to meet the demands of the local climate as much as anything else.
It's Functional
You'd be unlikely to voluntarily move into a 1600s home if you had the choice because while they can be quaint to look at, they're also of their time – and that means that there can be major deficiencies in terms of contemporary functionality. Contemporary vernacular homes do not have this problem. The aesthetic designs may be based on tradition and history, but they're still newly built homes, and that means that they can incorporate many of the contemporary advantages that can make a house extra comfortable and enjoyable.
It's Unique
Each year, around 35,000 new homes are built in the UK. And the vast majority of them look the same. Big building companies win contracts to build a host of new homes, and in order to save costs, they use the same design over and over again. It's a methodical way of working that can have benefits, but you'd struggle to call these unique houses – by their very nature, they're not because there's more than one. You may find some contemporary vernacular homes that are broadly similar to one another, but they will differ all over the country and remind us of the importance of their location. Most homes built in this style are completely unique and have a strong individual identity.
It Feels at Home
A house built with the principles of contemporary vernacular architecture in mind doesn't just mimic the culture of the environment. It adds to it. Our surroundings shape who we are, and there's more to that than just the trees, fields, coast, and other natural elements. It's also the look of the buildings, the roads, the, well, everything. A town that possesses traditional or contemporary vernacular homes is one that has a constant reminder of what that town is. In a time when everything is quick to change, places that embrace this mindset will find they're better able to withstand the fickle passing of trends.
Contemporary Vernacular Architecture: Examples
This brings us to a natural point to focus on our own intervention of the Kent countryside with some examples of contemporary vernacular architecture we have designed and built over the years. They are diverse in their design with some drawing inspiration from the styles of the local area, and others which are more obviously rooted in a place in history.
Margate Beach Houses
Anyone who has been to Margate knows that the sea plays a big role in the identity of the town. If you ever read Mar, Mer or Mari, these words are all from the meaning Sea giving a literal meaning of Gate to the Sea. And so it makes sense that any Margate home project incorporated was heavily influenced by the sea. In the Margate Beach House project, we followed a straightforward but simple principle: it is good to be by the seaside. The Margate homes offer unrestricted views of the sea – literally look out of the window, and you'll have a view of the sea. It's what's drawn people to this corner of the UK for many years and will for many years to come. But Margate is about more than the sea – it's also an artistic town with a keen sense of quirkiness. Take a look at the Margate beach houses, and you'll see that this idea isn't just present – it actively contributed to the design. With the sea, plenty of light, and unique design, it's a place that feels very much at home in a town as special as Margate.
Dungeness
If there's an area that presents the ideal opportunity to put the principles of contemporary vernacular architecture into practice, it's Dungeness. This part of the UK lies on the coast and is considered to be Europe's only desert – and that, of course, means that there are some tricky elements that have to be navigated. Part wild, part beautiful, it's a land that doesn't seem all that appropriate for a home – until you build a vernacular home and see that, in fact, a house does belong here. It's not just the environment that lends itself to the principles of vernacular design but also legislation, which says that any new building can only be built if it's to replace an existing building, and it also has to be similar in size and scope. Our Dungeness project shows that it's entirely possible to build a home in a desert landscape, and not only build one there, but have it make sense with the surroundings. People have long turned to Dungeness as a place to escape and be creatively inspired, and that's just what our home allows.
The Kent Cottage
Contemporary vernacular architecture isn't just about bringing new dwellings into life. It's also about putting new life into existing buildings, especially those that aren't equipped to meet the demands of modern life. Take the Kent Cottage as an example. This is a property that would very much turn heads for all the right reasons, but it wasn't one that you could live in all-year round – it just wasn't able to meet those demands. But it was after our project was concluded. It began as a typical English cottage, but by the end of the project, it had become a blend of the past and the future; and plus, it had also tripled in size and had become a place where you would happily live all year round, rather than just for a week at a time. It's a mix of cosiness and space, which is something that we believe all homes should have. The project didn't disregard the past and start afresh. Instead, it respected the history of the cottage. All we did was give it a modern update that made sense.
Haneton House
Many people would love to have a home in an area of extraordinary beauty. The problem is that no one else wants them to have their homes there, least of all those in charge of issuing building licences. Special exemptions are given if there has been a house usually standing there in the past. And that's the case with Haneton. This is an exceptional location, and happily, for the owners, there had been a house there for centuries – in this case, to not have a house there would be unusual, not the other way around. In the development of the project, we took inspiration from traditional farmsteads but made sure that it was also modern, sustainable, and homey. To do this, we took inspiration from the Danish concept of hygge, which has grown hugely popular in recent years. And if there was ever a home that you would say had hygge running through its veins, it's Haneton.
→ Haneton
Mill House
Very often, you'll see an extension added onto an old property that looks, well, very out of place. It's too modern – it looks like two homes from two different eras have been joined together. And in nearly all cases, that doesn't work. The best extensions are ones that give all the benefits of an extension without dramatically changing the look and feel of the property. It should be subtle, without any compromise on quality. The Mill House project shows just what contemporary vernacular architecture can do when it's done right. This was a home that should always be in touch with the countryside that surrounds it, rather than turning its back on it. We ensured that the extension was in line with the general aesthetic of the existing home while also creating an exquisite family home that looks out onto a spectacular view. This project received a lot of attention in the industry, winning numerous awards and also receiving a feature in the Daily Telegraph.
Home Farm
Transforming a historical home isn't easy, but it is possible – and when you get it right, the results can be stunning. This is what happened with our Home Farm project, which began as a traditional farmhouse but was transformed into a house that had all the latest modern amenities, yet still retained its original character. Traditional rural homes were big on functionality, less big on comfort – but where there's a will, there's a way. The new and improved home included many touches that would be right at home in some of the world's best homes, including a swimming pool and an outdoor room. If there's one project that can show just how transformative a contemporary vernacular architecture design project can be, it's this one since it nods to the past and to the future.
What Makes Good or Bad Contemporary Vernacular Architecture?
As with all things, they are good and bad examples of contemporary vernacular architecture. While there are a lot of good qualities surrounding vernacular buildings, a building isn't be good just because it's vernacular. However, it's probably true that the fail rate for vernacular buildings is lower than for other building types. So what makes a bad vernacular building? We probably don't have to look too far beyond "it's trying too hard to be noticed." A bad example would be one that broadly looks in line with the surroundings but which has taken the design element too far. Finding the right balance is key. A good vernacular building is one that subtly shows off its power; it doesn't scream it from the rooftops. A good architect will know exactly how to find the right balance between conservative and daring.
Ready For Your Own Project?
Are you ready to get your own project under way? Then get in touch with us here at Hollaway Studio. We've worked on a wide range of projects for a wide range of needs, but the fundamental principles that guide all out of work remain the same – we're deeply committed to putting together projects that meet a myriad of needs, including those of the homeowner, the local community, and the environment.
We have a large team of experts ready to work with you to make your architecture dream come true. You can get in touch with us by calling our Kent office at +44 (0)1303 260 515 or our London office at +44 (0)20 7096 5425. Alternatively, you can send an email to [email protected].